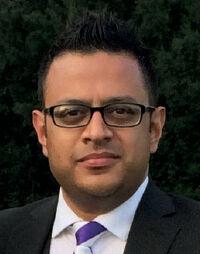 You're historically a QSR guy; what drew you to the service side of franchising?
Probably two and a half years ago now, we decided that our portfolio consisted of 100 percent food and beverage. We like that business but we didn't want to stay at 100 percent.
A friend of mine was in the Rent-A-Center system; I got connected with the folks there and wanted to diversify. We liked the business and the operating model, and we were fortunate enough to secure a market within a few months, the state of Arizona. We acquired that market from corporate and bought more stores in Indiana, Ohio and Kentucky.
How has that transition gone?
That was an intense transition because it's a completely different business, but we were able to hire Rent-A-Center executives—that really helped with the transition. Outside the customer service there are not many similarities.
As for Take 5, we started at the same time. We met with the franchise development group with Take 5, in fact, at the same conference. It took a lot longer to find a market we wanted. We were looking for markets where we operated already, but then Orlando became available and we took that market.
What excites you about the service concepts?
Definitely the operations side is going to be first and foremost. In these services that are newer to guys like us, to find the right operating partner is first and foremost. We're also looking at the complexity of the business, and what I like about the Take 5 model especially is it's more simplistic and requires less people. We run the Rent-A-Centers with four or five people and Take 5 with maybe 10. That's a far cry from the food business.
A lot of the food guys are facing this constant daily staffing challenge, and it can wear on you, and that's been a big thing for me and the folks I've talked to who have diversified.
Finding some businesses that weren't as labor intensive with great returns—sometimes better than QSR with less people—it fit really well.
You're seeing less competition, too?
In some cases, going into maybe some places that were less competitive even from a franchisee standpoint. Talk about QSR, it's a dogfight. You're fighting with every brand and every franchisee. If you're looking to grow, chances are the guy down the street is trying to grow, too. Both of you have every right to do so, but it makes things difficult and drives up valuations and pushes the economics to the point where you're just working for the landlord if you pay up.
Some of the site characteristics are very similar in a Dunkin' or a Popeyes, they want to be on the corner with heavy traffic. (Service brands) were spaces we could get into to diversify and kind of have some bandwidth and room to grow without fighting. Not that we're afraid of competition, but there were some
hidden gems and well-kept secrets in some of this.
How has COVID changed things for the business?
Luckily, in most of our business we still have the traditional KPIs that we follow, you can see a lot of that on scoreboards. I do miss the interaction, there's no replacement for touring a market with someone. We have cameras, we have video chats and more KPI reviews, we try to do the best we can. In the last month (October) we've started to pulse in more travel. I'm driving a bit more now. We're trying to be respectful; some people are uncomfortable being in groups. We had people that didn't want to travel or be in a boardroom. So we're doing a hybrid of people who are comfortable traveling and those who aren't, they can join in via video.
How might the pandemic change your growth?
I think COVID will change the market and will, unfortunately, mean some opportunities from people who don't have the wherewithal to see it through.
Fortunately, in the brands we operate, we have drive-thru components and we're seeing a bigger shift to drive-thru month after month. We're fortunate that the brands we operate on the food side have that. And even in Take 5, you're not really leaving your vehicle to get your oil changed.
Restaurants Editor Nicholas Upton asks what makes multi-unit operators tick—and presents their edited answers in this column in each issue. To suggest a subject, email nupton@franchisetimes.com.