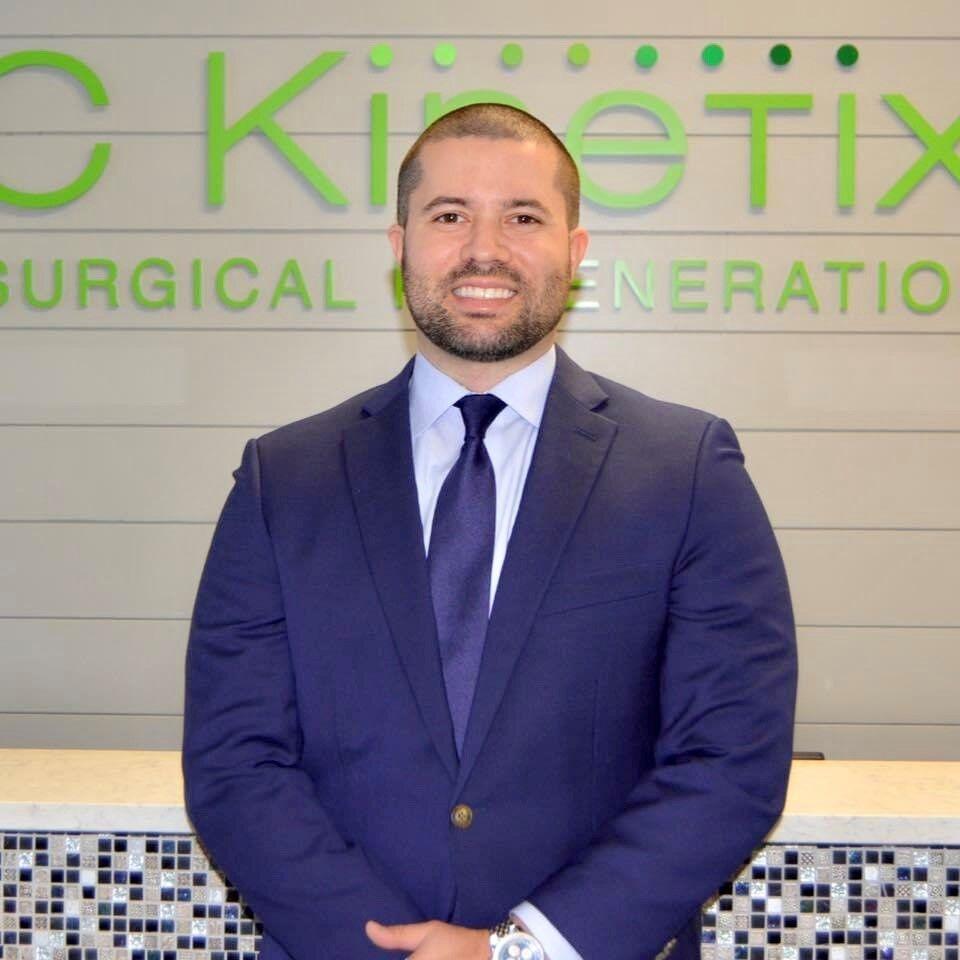 QC Kinetix had exactly zero franchise locations open in 2020. By the end of 2021, however, the regenerative medicine concept's franchisees opened 59 clinics to go along with 11 corporate units. 
That fast growth, said CEO Justin Crowell, demonstrates the demand among consumers for non-surgical alternatives to pain relief and interest among franchise investors and operators in the medical segment.
QC Kinetix, which touts Pro Football Hall of Famer Emmitt Smith as spokesperson, provides treatments for numerous types of musculoskeletal and joint pain stemming from injury, arthritis or other chronic conditions, and patients "come to us after being told they need a steroid injection, physical therapy or even surgery," said Crowell.
"We use natural biologics from them," the patients, said Crowell as he described the treatment approach. "We are taking either blood or stem cells from the patient and distilling the cells … and injecting it into the joint."
QC Kinetix wants to coin the term "natural biologics," Crowell later said, because the treatment options range beyond stem cell therapy to include therapies such as platelet-rich plasma injections for meniscus tears.
The use of natural biologic tissues in medical therapy has advanced over the last decade. According to Mayo Clinic's Center for Regenerative Medicine, established in 2011, "Regenerative medicine goes beyond disease management to search for and discover therapies that support the body in repairing, regenerating and restoring itself to a state of well-being. … regenerative medicine therapies prompt the body to enact a self-healing response."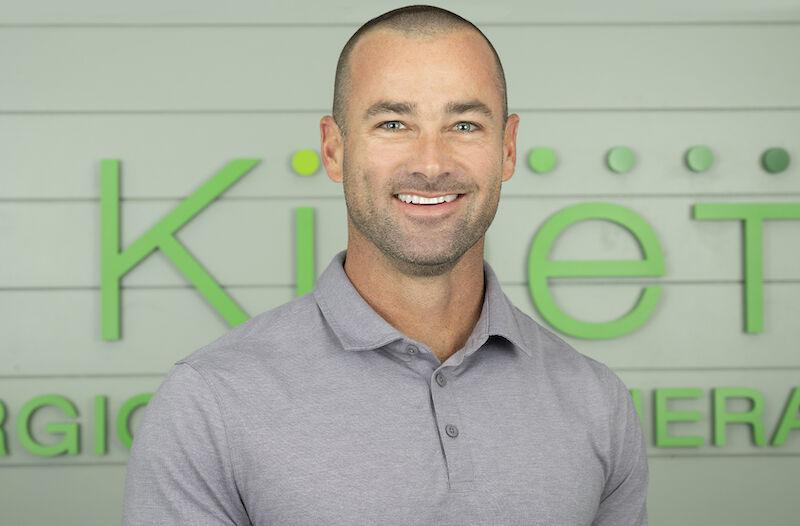 Crowell, who with Tyler Vail and Dr. Richard Schaffer opened the first QC Kinetix clinic in Charleston, South Carolina, in 2017, said the three decided to branch out on their own after working together at a medical clinic and seeing the potential for a business focused on regenerative medicine. Vail, a certified physician assistant, is QC Kinetix's president and Schaffer is chief medical officer. They started franchising in 2020.
With its retail medicine model, QC Kinetix is a cash business, and clinics don't work with insurance companies.
"The average patients spends $10,000 for a treatment plan," said Crowell. "It's not always for everybody, not everybody believes in it and not everybody can afford it … it's a unique business model, but it works for us."
So far, it's also working for Shane Fay. He and business partner Rich Hicks have three QC Kinetix clinics open in the Dallas-Fort Worth market and a lease signed for a fourth. They're committed to opening a total of 17 locations, and Fay called the business "a dream come true."
"We are absolutely just crushing it in this market," he continued. A CrossFit athlete who said he's always been passionate about health and wellness, Fay was leading sales teams for start-up software companies before discovering QC Kinetix. He said he was impressed with the brand's innovative model and reputation in the medical community.
"And I feel strongly that this path, this restorative, regenerative path, is something most people truly want," he added, along with what he called a "a personal concierge approach to medicine."
His staff includes a full-time medical director and three physician assistants, and patients "are blown away" by the access they have to a full team of medical professionals.
Fay didn't provide specific sales figures but said his Fort Worth and Dallas locations both set sales records when they opened, and in December 2021, one clinic "did more in one month than any corporate or franchised QC Kinetix ever."
Item 19 of the company's franchise disclosure document reports gross revenue ranged from $1.06 million to $1.5 million at five corporate clinics open January 1-December 31, 2020, and an analysis of gross revenue from January 1-March 31, 2021, shows 11 company-owned clinics averaged $296,769.
QC Kinetix's systemwide sales hit $8 million in 2020 from nine corporate clinics and grew to $27 million in 2021 with the addition of franchise locations, according to Crowell.
QC Kinetix clinics are only open one day a week, noted Crowell. Designated market areas are sold to one franchisee, who as they develop multiple units then determine which locations are open on different days of the week, he explained. And because the medical staff sets the treatments schedules, they rotate to the different clinics depending on the market need.
"A busy day for us is to see 10 new patients … At $10,000 a pop, that's a good day," said Crowell, noting as a location adds more services it could open on additional days.
The majority of franchisees, "95 percent," don't have medical backgrounds, said Crowell. They hire the licensed medical professionals who handle patient care. That model, and the varying state laws and regulations related to delivery of non-surgical regenerative medicine services, mean franchisees need to educate themselves and hire an attorney with medical experience, said Crowell.
Fay agreed and said he'll often get calls from prospective franchisees looking to learn more about the concept. "I encourage due diligence and research behind the outcomes and procedures and the efficacy of what we do," he said.
QC Kinetix clinics are typically between 1,700 and 2,500 square feet and located in Class A office or medical space. The initial investment range is $159,030 to $300,230.