Before the pandemic, Peter Loh and his colleagues at Foley & Lardner were constantly jumping on flights and spending nights in hotels to go to a 20-minute status meeting or to collect witness depositions. Now, the majority of preliminary legal work can be done remotely over a Zoom or Microsoft Teams call.
"This technology was available to us, but the legal industry is sometimes slow to adapt to the current business environment," said Loh, a commercial litigation lawyer who is vice chair of the firm's distribution and franchise practice. "Necessity is the motherhood of invention, and when you're forced to do something, then it happens."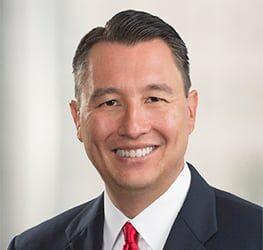 For example, he and his firm are representing a franchisor in a dispute with a third party in federal court, and they need to collect 18 witness depositions. Pre-pandemic, this would have cost "hundreds of thousands of dollars with teams of lawyers flying all over the country and lugging documents," Loh said. "We never have to leave the office now."
The cost savings and time savings apply to franchisors as well as franchisees. Loh moderated a panel at this year's International Franchise Association Legal Symposium, and he said one of the panelists, an independent franchise mediator named Adele Vespa, "said from a franchisee perspective, it helps franchisees who may not have as much in resources as a franchisor or another party they're in litigation with," Loh recalled.
"It allows for greater participation because it's easy and cheap and cost effective for people to get on a Zoom call," he added, "…so it does, I think, level the playing field between the more well-heeled and well-resourced parties, whether franchisors or larger companies. That advantage is, I think, mitigated in this new environment."
At any given time, Loh and his practice group are working with six to 12 national franchisors. Recently, they've helped work on amendments to franchise agreements and with advice on how to navigate applying for loan forgiveness for the Small Business Association's Paycheck Protection Program.
"We worked with franchisors to keep franchisees in the system and not default on their franchise agreements, and had a very public—you can go on our website and find it—public litigation against the SBA with regard to PPP loan applications, not forgiveness, but just the application, on behalf of a major franchise system and affiliation rules," Loh added, referencing when three members of commercial cleaning franchise system Jani-King filed a suit in April 2020 in federal court, alleging that the SBA discriminated against franchised businesses in general and commercial cleaning franchises specifically by restricting eligibility for PPP loans.
"In 24 to 48 hours, we drafted up a lawsuit and filed it in Washington, D.C. on a really big issue, which had a really big impact on saving our clients' system and other systems," Loh said. "…I think we gotta be ready for anything."
If franchisors or franchisees are struggling with something, the biggest piece of advice Loh gives is to start having conversations early, and "don't wait until you're under water or in default or going to default somebody," he said. "Pick up the phone and have a conversation, talk about what's going on and if there's a business way out of the problem, because litigation, and I make my living litigating, from a practical or business sense is the last place you want to be."