While Paycheck Protection Program loans, rent deferment and relaxed payment terms from vendors have allowed plenty of restaurants to continue operating during the COVID-19 pandemic, workout professionals expect more companies will soon start feeling the stress of liquidity crunches.   
"I think it's just a matter of kicking the can down the road," said Jonathan Tibus, managing director of turnaround firm Alvarez & Marsal. "I think there are going to be a number of companies that are eating through whatever runway they have right now, and that'll come to a head in the not too distant future."
Speaking during a Restaurant Finance Week session today on restaurant bankruptcies and distressed investing, Tibus and other experts noted they believe the restaurant industry will continue to feel the effects of novel coronavirus spikes, resulting restrictions and changes in consumer behavior for at least the next 12 to 18 months. That will likely push more brands to consider Chapter 11 bankruptcy, which could mean opportunities for the right buyers.
There are real advantages to buying a company out of bankruptcy, said Jeff Dutson, a financial restructuring partner at King & Spaulding who noted as a buyer, "you can come in and take the good stuff and leave behind the bad stuff."
"With restaurants, you see that most clearly with the ability to take certain restaurant locations but leave behind the bad ones," he continued. The U.S. Bankruptcy Code also allows a debtor to assume or reject an unexpired lease.
"It gives you the ability to go in and potentially negotiate better terms from your landlords," said Dutson. "Essentially saying, this is not a good store for us, we're not going to keep this store open through the bankruptcy process unless you can make some concessions on the lease."
Jeff Crivello, CEO of Famous Dave's parent BBQ Holdings, led the acquisition of Granite City out of Chapter 11 bankruptcy earlier this year and cautioned its important for buyers to know as much about a brand's situation as possible before embarking on an expensive process.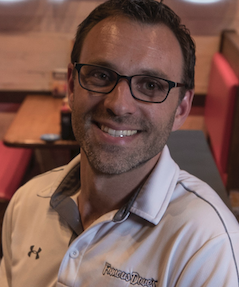 "Here's where I'd say, if you're not careful and fully understand why the company is distressed and how it can be fixed, it's easy to not only lose your shirt, but also your pants," said Crivello as he noted some companies file for bankruptcy multiple times. "So, it's very important to understand why they filed and what your plan is to fix those structural issues."
Understanding how an acquisition target fits in with the goals of the parent company is equally important. BBQ Holdings also purchased suburban Chicago brand Real Urban Barbecue earlier this year after it closed all but one location in a move Crivello said was all about the operating model.
"It was a business that we knew we needed to evolve into," he said of Real Urban's fast-casual model. "As we're evolving from a 6,500-square-foot casual diner down to a 3,000-square-foot inline or drive-thru, they had the ticket times we needed. So that was really a good union between our back-office support while we were learning their quick-serve model."
Restaurant Finance Week, a virtual finance conference produced by Franchise Times and the Restaurant Finance Monitor, continues through November 13. Access the conference portal here to watch recorded sessions.