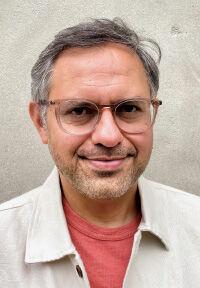 What started with a simple post on LinkedIn calling for volunteers to help mentor and offer career development for restaurant employees quickly morphed into an organization called GLEAM Network. Founder Sanjiv Razdan said it's aimed at supporting an underserved community within the foodservice industry.
"There is such an enormous opportunity to enhance the journey of many that are underserved in the foodservice space from a leadership development perspective," wrote Razdan in April. "Let's unshackle their growth, message me now!"
And message him they did, to the tune of hundreds of comments, emails, texts and calls from some of the top restaurant leaders in the country. Razdan, a 30-year restaurant veteran who's held chief operating roles with Pizza Hut, KFC and Applebee's, and most recently was COO at Sweetgreen, said he was overwhelmed by the willingness of restaurant leaders to help him form the GLEAM Network.
An acronym for Global Leadership Enhancement & Mentorship Network, GLEAM wants to help "anybody that's wanting to get ahead in the industry but doesn't have access to resources," said Razdan. Women and people of color—"particularly Black and brown people"—account for a "fraction of leadership roles" in the restaurant industry but make up a massive portion of the workforce, he continued.
Though at different points in his own career Razdan said he was fortunate to receive mentorship from people such as Niren Chaudhary, now the CEO at Panera, "I've also bore the brunt of losing out on a lot of opportunities because I didn't have the right mentor."
Though many organizations and companies provide career advancement-related resources—Razdan pointed to the Women's Foodservice Forum as one stellar example—access is often cost-prohibitive to many workers. The goal with GLEAM is to "democratize mentoring and leadership development," he said. "We're a rare breed in that we're doing this as a nonprofit. We don't charge our mentees a dime."
Since Razdan's post in April, GLEAM formed a board of directors and an advisory board, is in the process of securing 501(c)(3) nonprofit status and already launched programming, including one-on-one mentoring and a leadership lecture series.
Carin Stutz, president and CEO of Native Foods, joined GLEAM's board after reconnecting with Razdan and said she felt compelled to get involved. Though Stutz had mentors such as Lou Kaucic when they were both at Applebee's, "I wish someone like that had come along in my life sooner," she said. She later held leadership roles at Brinker International, Cosi, McAlister's Deli and Red Robin.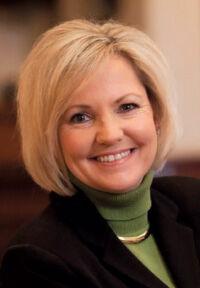 Stutz launched the WFF's first mentoring program and is a past chair of that organization. She noted professional mentor-mentee relationships such as the ones GLEAM facilitates mean mentees aren't "wandering aimlessly" but are assisted in structuring goals. GLEAM's mentoring program runs for six months and participants commit to monthly hour-long sessions, with different levels for emerging leaders and executives.
Stutz, who called these her "give back years" and is also focused on fundraising for GLEAM, said helping the next generation of restaurant workers is a "personal mission" for her.
John Dikos, chief franchising officer for Guy Fieri's Chicken Guy concept and previously a senior VP at MOD Pizza, echoed Stutz and said Razdan's call to action resonated with him at a time early in the COVID-19 pandemic when he was seeking to make a positive impact.
"I said, I've gotta do more, to really use my professional skills to give back," he explained. Now on the board with Razdan and Stutz, along with Tabassum Zalotrawala, Chipotle's chief development officer, former Mazzio's CEO Sheri Miksa and Laurence Mittelbronn of the National Restaurant Association, Dikos is focused on scaling GLEAM.
"I love the ambition around making this world class," he said. Like Stutz and Razdan, he had mentors, "but I feel like I just got lucky with the people I met. How do we level up the luck factor? I'm a living example of someone who would have loved to have had" GLEAM "early in my career."
Though the GLEAM Network has made incredible progress in just a few months, Razdan noted there is an ongoing need for volunteers to serve as mentors, help develop "learning circles" for small group discussions and speak as part of a leadership lecture series. He eventually wants to expand GLEAM to other countries.
"We're a start-up, but our leadership is not," said Razdan. "I want people to know us and turn to us."