Wanting to help business owners create a safe workplace for their employees to return to prompted Ryan Combe to launch sanitizing and disinfecting franchise Safe From Spread in April. That and the belief that even after the COVID-19 virus is under control, the new cleanliness standards it sparked are here to stay.
"Things aren't going to shift backward," said Combe. "The way HR handles someone getting sick has changed forever." The tough-it-out expectation of working while sick—and exposing co-workers to illnesses—used to be driven by ignorance, he continued, "but now it'll be negligence. Companies are needing to provide a safe environment."
The journey to creating Safe From Spread began with a flood of emails and texts over a three-hour period one morning in March as Combe watched client after client halt their franchise development work with his consulting and broker firm Better Way Franchise Group.
"I saw it just evaporate," Combe said as the gravity of the COVID-19 pandemic set in.
"I literally went through the stages of grief, the denial, the bargaining … and as I worked my way through those steps and got to acceptance, I turned to, how are we going to come back from this," he continued. And by come back from this he meant, "How am I going to solve this problem of getting people I work with back to work."
Combe (pictured below), who before starting Better Way was co-founder of Steel Coated Floors Franchising and held top development roles at Harris Research, Inc., parent company of Chem-Dry and N-Hance Wood Renewal, began researching industrial sanitizers and sharing his ideas for the concept with various franchise connections.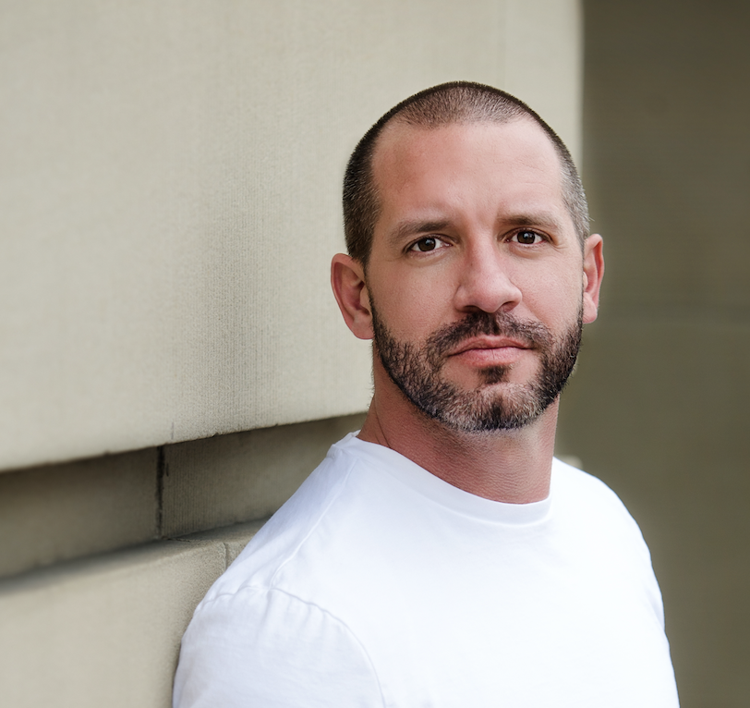 "I quickly said wow, this could actually be a business," he recalled. (Mobile sanitizing and disinfecting concept Germinator is another new entrant to the segment, and many commercial cleaning franchises are adding similar services.)
Safe From Spread uses industrial grade hydrogen peroxide as the active ingredient in its sanitizer. A recommended sanitizer from the Centers for Disease Control, Combe noted it's also a familiar product and can treat a variety of surfaces. In addition to workplace sanitization, Safe From Spread installs and stocks "safety stations" for workers and offers foot pulls to create hands-free doors; it also designs custom signage to highlight cleaning procedures.
Based in Ogden, Utah, the brand officially launched April 16. "The next day we put like $10 behind a Facebook ad," said Combe, and by the following day he'd booked more than $3,000 of work, initially handling the services himself as franchisees later came on board. It's quickly grown to 17 franchisees operating nearly 40 territories in nine states, and the company recently inked a contract with NBCUniversal for its operators to sanitize and disinfect locker rooms, studios and production trailers at NFL, PGA, LPGA and NASCAR events.
The brand's event work evolved after it sold a franchise to an operator in Utah's Davis County. The franchisee happened to be a member at Oakridge Country Club, the site of the Utah Championship for the PGA's Korn Ferry Tour, which was being televised on the NBC-owned Golf Channel. "I was able to connect on a corporate level with NBCUniversal," said Combe, and franchisees are now slated to handle sanitization for major events including the Kentucky Derby on September 5 and the U.S. Open in New York.
A home-based business model without the need for a storefront, just equipment storage, the total cost to start a Safe From Spread location is between $10,700 and $90,500, including an estimated $8,200 to $21,000 for the franchise fee, depending on territory size.
"I wanted people to be able to get in for as little as possible and get making money as soon as possible," said Combe.
As a start-up, Safe From Spread doesn't disclose financials in its franchise disclosure document, but he said fees for a typical job range between $500 and $1,000, and "we've had franchisees make their entire cash investment back in their first weekend." The brand also offers interest-free financing to franchisees.
While store shelves were quickly cleared of home cleaning products, Combe said he was able to find a reliable supplier for Safe From Spread's sanitizer, though there were early supply chain challenges as he sought to stock gloves, masks and spraying equipment. Tackling those challenges, though, is what Combe finds rewarding.
"It's all problem-solving," he said. "That's the fun part about owning a business to me."