Jiandong "Peter" Xu wants to put Smashburger on the expansion fast track in west Florida. After opening a pair of Smashburger units in the Tampa area in February, Xu's TLC Gourmet Food International signed an agreement with the brand to open 15 more in the Tampa metro.
Xu said the growth with Smashburger happened quickly, but franchising a burger brand had been a goal for a while. "We'd been looking for opportunities, and I myself as a burger lover wanted to make it a goal of owning a chain of burger restaurants," Xu said. "We had the opportunity to try the Smashburger product and we loved it straight away. The main thing attracting us was their product."
Xu also said Smashburger was a good choice because it fits in with the better burger movement taking place in recent years. "Burger restaurants will continue to be the big segment of the food and beverage sector," Xu said. "Over the years, customers have been looking for better options and these better burger concepts have really become popular."
Xu is also a Smashburger franchisee in Pennsylvania. TLC Gourmet Food International owns five Smashburger locations in Philadelphia and signed on to open three more.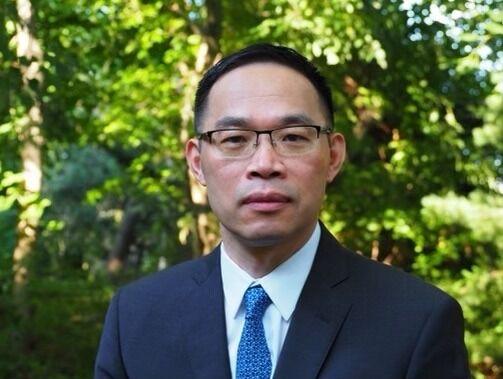 The new growth for Smashburger comes after a spate of closures in recent years. In 2017, there were 333 Smashburger units, while there are about 240 today in 36 state and eight countries. Philippines-based restaurant giant Jollibee Foods Corporation took sole ownership of Smashburger in 2018 and at the time planned to infuse an additional $80 million into the brand.
Smashburger President Carl Bachmann said the company, founded in 2007, has been focusing on what it sees as better markets for growth in recent years.
"We really realigned our strategy to be more focused in our core markets," Bachmann said. "We're looking for those economies of scale, and growing where we have a strong footprint, while in some of those residual or outside markets, we took an opportunity to close some restaurants when leases expired and started relocating.
"It didn't make sense for us to be in these smaller markets at the time."
The strategy of targeting big markets makes Tampa a good option, as Xu said it's one of the fastest growing areas in the country. "There's a lot of people moving in from all over and this area covers six counties in west Florida," Xu said. "It's a great market for Smashburger, and 15 was the minimum number we wanted. We have the potential to have even more in the region."
"We love Florida," Bachmann said. "It's a busy state with a lot of opportunity and the Tampa area is underserviced we thought. Peter's been a good partner, too. He's a phenomenal operator, and a longtime, experienced restaurateur."
Average gross sales at Smashburger were just over $1 million in 2021. The cost to open a Smashburger restaurant ranges from $941,860 to $2,017,426.