Rachel and Bryant Amundson opened the first Nautical Bowls location in the tiny Minneapolis suburb of Minnetonka in May 2018, and in quick succession added a food truck, a location in neighboring suburb Eden Prairie and are now franchising the acai bowl concept. The company, which announced its franchise program in early June, has agreements signed for 10 locations in the Minneapolis and St. Paul area.
"Our goal was to look at what was the high end for restaurants as far as profit margins and beat that," said Bryant Amundson. "And so far, that's what we've done."
The Amundsons were 24 years old and Rachel was six months pregnant with their first child when Nautical Bowls debuted. The couple, despite their lack of restaurant industry experience, were confident the model and menu—with bowl bases such as acai, pitaya and chia pudding paired with 15-plus toppings—would resonate with local consumers.
"When we were opening? We didn't have a concern in the world, man," Rachel recalled. "We were just like, 'We're doing this—no fear.' We just went for it. So, honest answer? No, we had no concerns."
Nautical Bowls reported gross sales of $893,201 in 2019 from its Minnetonka location, and both open units have seen year-over-year sales growth, according to the company.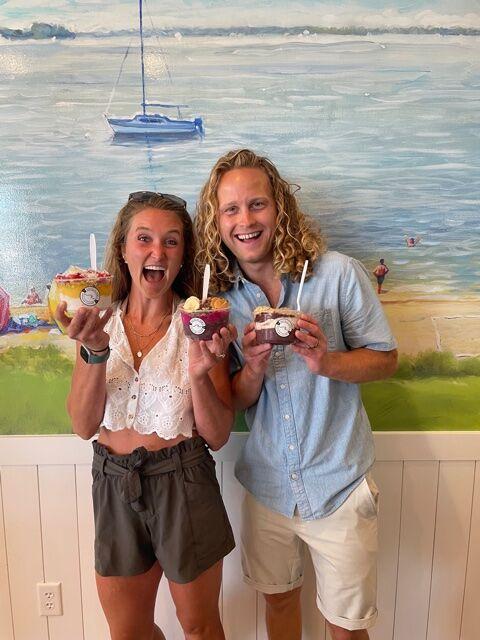 While the Amundsons planned to open additional locations, the involvement of Snap Fitness founder Peter Taunton prompted them to look at national expansion.
"We met Peter and gained some wisdom from his endeavors and it was when he said, 'Why not give other people the opportunity to pursue their dream?' I'm like, 'No-brainer,'" said Rachel. "That's why we're mostly so excited to be expanding this business."
Taunton, now chairman of Chanhassen, Minnesota-based Lift Brands, founded Snap Fitness in 2003, and has worked in fitness and franchising for the past 35 years. He grew Snap Fitness from 1 to 1,000 locations in six years and the brand now has gyms in dozens of countries.
Tanned, well-groomed and exceedingly confident in the Nautical Bowls franchise, Taunton is quick to launch into a business-model-manifest-destiny-speech about the benefits of franchising and the opportunity it affords potential entrepreneurs.
"That's what's magical about this business," Taunton said. "For as little as $25,000 to $50,000 you can change your life, you can take control. Eighty percent of our franchisees have no prior business experience."
The cost to open a Nautical Bowls franchise ranges from $150,000 to $250,000, including a $30,000 franchise fee. The royalty fee is 6 percent of weekly gross sales.
"We're selling franchises every week," Taunton said. "I think in the Minneapolis-St. Paul area you're going to see 10 to 12 locations open by Christmas."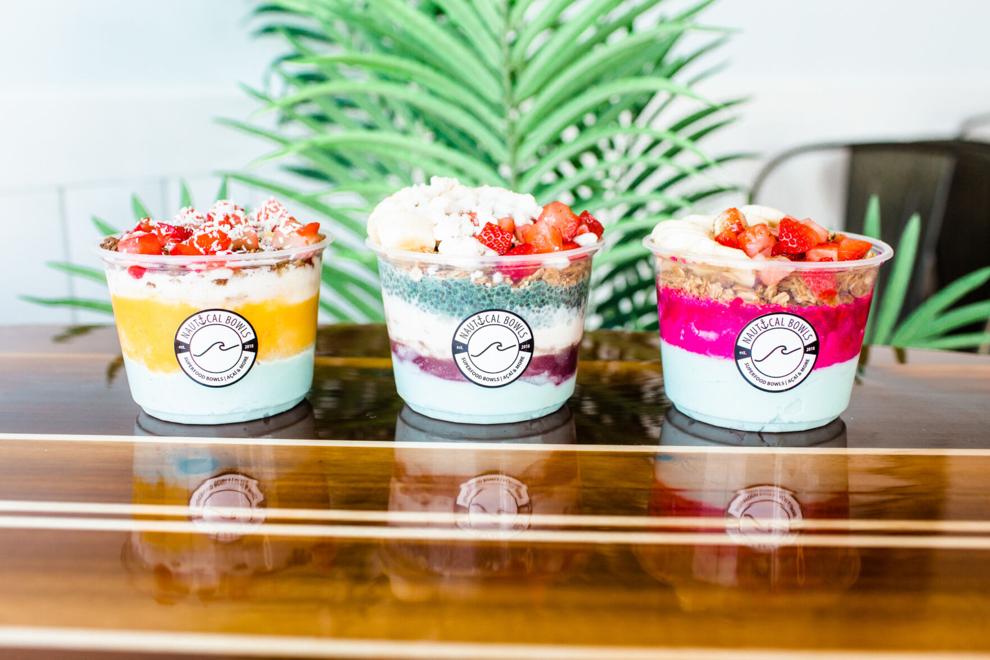 In the broader healthy fast-casual segment and in the acai/smoothie bowl category specifically, Nautical Bowls faces plenty of competition. Brands such as Vitality Bowls, SoBol and Rush Bowls are expanding via franchising, though none have built a stronghold in the Midwest. Nautical Bowls caters to a more specific audience as well—those who are able and willing to spend $15 on a smoothie bowl. It's also an alternative to the burgers and fries world of fast food.
"The perfect position for our brand is next to a Culver's, a Five Guys, a food place because people are coming to a general area, they're going to make a choice in where they want to eat and this is a healthy alternative," said Taunton. "The other side of our product is, if you're looking for a $5 bowl, we're not your answer. There's no sugar added to our bowls, they're all completely natural and organic—that's a big deal for us."