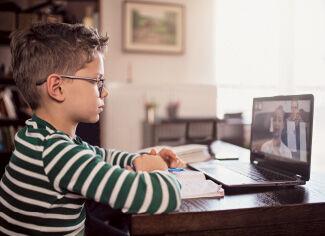 A new program is proving a boon to generate daytime revenue for Huntington Learning Center franchisees, including Kathy Segmuller in Alexandria, Virginia. "Our interest is incredibly strong," she said about the program, called Huntington Study Hall and launched in late July, just as schools were announcing gyrating back-to-class plans.
It allows students to attend their virtual schools at an accredited Huntington Learning Center with certified teachers on hand; they can also access a Huntington center and its teachers remotely.
Segmuller, who is on the franchise advisory council, said many discussions with the franchisor led to the development of the program. "We had great conversations, so it didn't impede on our skills-based program and exam prep," which make up the bulk of Huntington options. "We agreed that we would do Study Hall during the day and the others in the evening."
The recommended per hour price for Huntington Study Hall is $20 for the six-to-one students-to-teacher ratio (for those grades 4 and above), and $54 for the two-to-one ratio (grades 3 and below.)
Her center is bouncing back after closures in the spring hurt sales mightily. "The revenue in my center took a pretty drastic fall from the end of March and the beginning of April," Segmuller said. "Thank god, the franchisor was on top of this for a virtual platform. That helped stabilize the revenue."
Beginning in July, revenue equals a year ago. "One hundred percent, the Study Hall program is going to provide an avenue for generating revenue during the day," she said, while also helping families scrambling over school stops and starts. "What's the best revenue producer and also what's best for the kids?" is what she and other board members debated. "It's always that balance."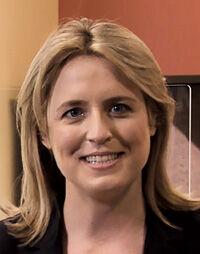 The tutoring and test prep franchise with about 300 units created the offering in record time, said President Anne Huntington. "In COVID times it's very different from pre-COVID times. We put this together in a matter of weeks."
Daughter of the founders of their namesake firm, Huntington succeeded her mother, CEO Eileen Huntington, in October 2019. "I'm a COVID time president," she said.
"We were working around the clock to put together trainings and procedures. We have a Huntington Study Hall manual to say what the ratios are, how do you schedule, and also recommended pricing," she said. "We had to create an amendment for franchisees to sign up for."
By early August, she said 200 of its 300 centers had already added Huntington Study Hall, which comes with its own hefty operating manual and royalty payments, to their programs.
"Families need structure, and families need to have a trusted source that's an expert in education," she said. "I'm sure you saw on the news, everyone was wearing lots of different hats" while schools, offices and just about everything else was locked down since March. "Mom and dad were also the teacher, the sports coach…"
Huntington Learning Center's systemwide sales declined 0.8 percent last year, to $147 million, according to the Franchise Times Top 200+ which ranks the brand at No. 289 out of 500. Sales at Sylvan Learning, No. 271, declined 6.2 percent to $166 million.
On the flip side in the children's education space, Kiddie Academy grew sales by 19.7 percent last year, to $367 million and a rank of No. 190. Lightbridge Academy grew sales by 85 percent to $98 million, and School of Rock gained 22.1 percent to $104 million.
The Learning Experience, Eye Level Learning, The Goddard School and Primrose Schools all reported double-digit sales gains in 2019, according to the Franchise Times Top 200+.
Huntington is proud of her system's ability to quickly adapt in pandemic times. "That's how innovation is born. And remember, we had to do this in March, because we are a traditional bricks and mortar tutor and test prep franchise," she said. "Every moment within COVID is an opportunity for us to come together and innovate, and continue our mission our parents started in 1977."