The more detailed your Item 19 is, the better—unless it turns into a 100-page document that no one will ever read, said Eric Simon, vice president of franchise sales and development for The Joint Chiropractic. With 20 years of franchising experience under his belt at various concepts, ranging from The UPS Store to Extreme Pita, Simon was a franchisee, area developer and a former franchisor executive. He put on all those hats when considering how to best format the 2021 franchise disclosure document for The Joint, issued on April 29 (with the Item 19 logging in at roughly 13 pages).  
After the pandemic hit, The Joint pulled its Item 19 financial performance representations from its FDDs in March. "The state regulators were like, for obvious reasons, you can't represent numbers based off 2019 when the whole world has changed—the whole model could've changed," Simon said. After The Joint started rebounding about two and a half months later, it released a supplemental disclosure in June 2020, which included numbers from before the pandemic, during the "rough time" and the company's rebound.
As a medical practice, The Joint's locations largely stayed open during shutdowns that affected other businesses, but that didn't automatically mean customers were going to show up if they didn't feel safe, Simon said.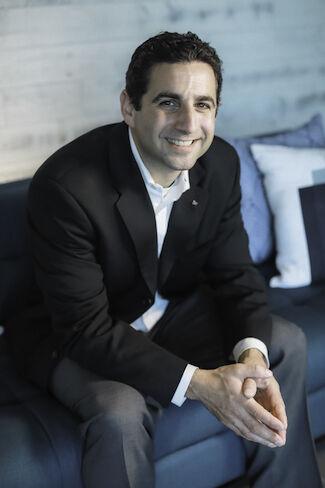 "Why we were able to make our Item 19 so strong was, we had huge support on every level of franchising, from the development team to our franchisees and operations team," Simon said. "We had to make changes to our processes and protocols, our sanitization process got enhanced, and our marketing team made sure patients felt comfortable coming into the clinic."
For 2021, the No. 1 question prospective candidates are asking is, how did your franchise perform during 2020 versus a non-COVID or "regular" year? Simon, in collaboration with CEO Peter Holt and other executives at The Joint, decided showing topline revenues from 2019 would give good context to their 2020 numbers, which actually grew during the pandemic.
The Joint's Item 19 shows the average gross sales for franchisees in the top quartile in 2020 were $777,608, with the bottom quartile averaging $255,534. Out of the 448 clinics that reported sales, 44 percent attained or exceeded the overall average of $488,771. In another chart, The Joint reported gross sales for 2019 averaged $759,805 in the top quartile, while the bottom quartile averaged $263,823. Out of 381 franchised clinics that reported in 2019, 43 percent hit or exceeded the overall average of $485,182. 
"What essentially jumps out at me is gross sales and topline sales. If you can put that comparison in there, and in our case it was a little higher than in 2019, fantastic, you don't need to put 2019 and 2020 P&L info in there," Simon said. "I feel comfortable enough based on P&L info we had in 2020, we stayed on par and did a little bit more in topline gross sales, so people will understand this is what I can expect during COVID and also really a non-COVID year, because our gross sales were so alike."
Train sales team to understand franchisee base, then market accordingly
Another question prospective franchisees ask is, how long does it take to break even, then ramp up to average revenue? The Joint, like most franchises, changed up its grand opening marketing plan and leaned heavily into digital during the pandemic. 
"You can see from the first 12 months of 2020, for our cohort of new clinics, ramp up was considerably higher than in previous years," Simon said, which is reflected in Item 19 along with gross sales ramp-up information for the initial 12 months of operation for all franchised clinics opened from 2017-2020. "Those changes we made during COVID are going to stay because they worked really well," he added.
In terms of training regional developers and direct sales staff, Simon said an important training item is what they can and can't say—which is basically anything outside of what is in the company's Item 19. This gets a little tricky, because The Joint is a publicly traded company, so there are certain "firewalls" between information disclosed in Item 19s for the Federal Trade Commission and Securities and Exchange Commission public filings. A franchisee can find information not disclosed in the company's Item 19, "but we cannot review it or go over it, that is a clear line in terms of what you can say," he added.
That's part of the reason why Simon advocates for adding as much information as possible to Item 19s, so sales staff can discuss that with prospective owners. Part of Simon's training webinars each year include going through the Item 19 line by line, with Simon advising staff on how to explain the bar graphs and charts to candidates. He also trains his team to target certain focus areas for different types of candidates, which comes down to understanding who their franchise base is. "I make sure, based on who you're talking to, hone in on specific categories," he said.
Only 20 percent of The Joint's franchisees are chiropractors, for example, but those candidates might be looking for different information and metrics in an Item 19—such as the number of weekly patient visits and active members, which they include—than a family or private equity group, who wants to know about scaling and how organizational structures affect the bottom line, Simon said. Since The Joint has a membership-based model, representing the number of active members and patient visits is an important metric to include for their segment.
In previous years, franchises could file FPRs in some states while not in others, but that appears to be changing and getting more uniform. Though The Joint files consistent FPRs across the board anyway, Simon's legal team advised him that an FPR filed with one state cannot be inconsistent with an FPR filed with another state, and any changes to the Item 19 will force the franchisor to file amendments in other states. 
"If you write it right, and you disclose information and you're transparent, you have a really cool story to tell, one way or another," Simon said. "Even with brands that are struggling or weren't essential, that story would be, OK, the next question is what are you going to do next year to build it back, what are you doing differently? …There's a learning experience in there. If this were to happen again, what would that brand do? Item 19 leads to those types of questions and explanations you want in your sales process."
Ranked No. 233 on our Franchise Times Top 200+ list, The Joint Chiropractic is based in Scottsdale, Arizona, and has an initial investment ranging from $203,797 to $380,697, including the franchise fee. Financial results from the first quarter of 2021 showed systemwide sales increased 28 percent at The Joint, up to $77.8 million. The brand posted an operating income of $2 million compared to $753,000 in the first quarter of 2020, and also just opened its 600th clinic in May, marking the brand's first franchise location in Kentucky and expanding its footprint to 34 states.