Restaurants Editor Nicholas Upton asks what makes multi-unit operators tick—and presents their edited answers in his Multi-Unit Mindset column in each issue. To suggest a subject, email nupton@franchisetimes.com.
You guys aren't the typical QSR operators. How did you get into the business?
Rich: From the beginning we said we didn't want to be a financial investor but roll up our sleeves and operate this business, so we went through full management training starting at the entry level for both brands. (They operate 85 Wendy's and 26 Taco Bells.) We also identified excellent operators that have experience and success in the brand we're joining.
Andrew: As I was transitioning into the restaurant industry, I would work the mornings at an investing job in Midtown Manhattan, and then walk a few blocks to a nearby Wendy's, change clothes, and work the lunch shift. Then we bought 30 restaurants from Wendy's. They were going through a refranchising process.
You could have done a lot of other things with your backgrounds, why restaurants?
Andrew: We have loved Wendy's and Taco Bell since we were young kids so it's a dream come true to be franchisees. There are very few industries that you can have as big an impact on people's lives as with restaurants. One of our top GMs was homeless as a teenager and her restaurant is a talent factory of promotions because she wants to give opportunity to her team. We have other GMs who are running a multi-million-dollar restaurant and not far out of high school. It's very fulfilling.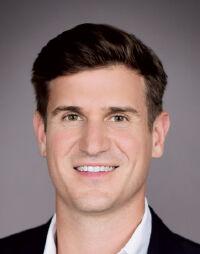 Hiring and keeping that talent never gets easy, but you seem to do it better than most. How?
Andrew: One of the less understood aspects of the restaurant space is that it's one of the most meritocratic industries out there. If you show up on time with a good attitude, we will train you. There's story after story in our company of someone who started out as a crew person becoming a successful leader. We make examples out of those people by celebrating their success.
What philosophies or rules have you made for yourselves that guide the operation?
Rich: We care deeply about excellence. Whether you make sandwiches, scrub floors or run a division of the company, it's critical to do it with pride and to the best of your abilities.
Andrew: We're fortunate to have grown quickly but our guiding goal is always to be the best, not the biggest. If we're excellent, we will become one of the biggest over time, but the priority is always in that order.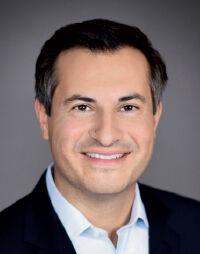 What was a turning point for the company?
Rich: Our first acquisition was a heavy turnaround. Results were poor and the market was so understaffed that many restaurants didn't even have general managers. We provided a vision of what success looked like and steps to get there. We over-invested in training and above-store leadership compared to industry standards, and we celebrated the successes along the way.
Andrew: We acquired those restaurants and spent a tremendous amount of time transforming it into an A-level market that we were really proud of. There was a ton of investment on the people front. When we run a restaurant, we try to focus on the inputs not the outputs, so we put a lot of time and effort on the inputs: hiring the right people, training and developing them, and showing them what the career trajectory looks like, particularly in our company.
Rich: Fast forward to today, that first market has gone from turnaround to role-model market.
What's the plan after the NPC deal closes?
Rich: We'll probably be in the drive-thru of one of the new restaurants as the deal closes to celebrate with a Dave's Double. But the first thing after that is sit down with every general manager at their restaurant to meet in person, introduce ourselves, get to know them, give them our personal cell numbers, and ask them what the top things we can do to help are. The feedback guides how we can quickly make an impact to improve the lives of our teams and show that we care.
How about after that? Is it the private equity playbook or what's next?
Rich: Some people raise private equity funds to own a portfolio for five years and sell. However, we want to do this for the rest of our careers so we took a different approach. We both put in our life savings. It's nerve-racking to have all your eggs in one basket but we were determined to succeed.
Andrew: We're both young and want to be doing this for decades to come.