Wearing golf pullovers rather than business suits. Learning to bake New York-style bagels. Skipping makeup and using the Zoom touch-up feature instead. Six franchise executives talk about what's changed since March 2020 and the world shut down, and what they can't wait to do once the pandemic is at bay.
Dawn Weiss
Chief marketing officer, CycleBar
What's changed about your work wardrobe or routines?
I'm generally quite buttoned up. Xponential, the parent company, is more laid back, but I'm business up top, pajamas on the bottom. That's the big secret, don't stand up.
I'm 12 hours straight every single day, 7 a.m. to 7 p.m. on calls, and I know I've always been super, super busy. To me there's no beginning or no end. I feel like it's really necessary to pull the franchisees out of the fire. What I've found, everybody is all in. I think it's the pandemic culture.
When I worked remotely previously, because GymGuyz was in New York and I was traveling there every month, from Arizona, I found you could build a strong team remotely. I found that communication strengthened. Everybody knows what everybody is doing; I feel that people are making a more concerted effort.
Any new hobbies or coping mechanisms during the pandemic?
I work a lot. I've always been a workaholic but literally it's become a hobby. There's no drive time. I'm 4:45 in the morning to 11 o'clock at night on my computer and my phone. I love it, because this is the one time we get to see if we were able to move the needle and rescue these locations. I'm obsessed.
I did an Instagram page during the pandemic. I was baking and taking pics. I learned how to make New York bagels, because I'm a New Yorker. At first I was making smoothies and I was eating really well and I was going to work out at home, and then there was a decline to basically baked goods, blondies.
What's the one thing you can't wait to do, when it's safe?
Travel and see my family, for sure, in New York and New Jersey. My in-laws are in Canada. My mom is in that age category so we're just trying to be careful. I go to the store once a week.
---
Anthony Pigliacampo
Co-founder, Modern Market Eatery
What's changed about your work wardrobe or routines?
For me, it hasn't changed at all. Even when I'm working from home, I get dressed like I'm going to go to the office every day. Being in my pajamas all day makes it hard to focus.
I'm a button-up shirt, jeans, kind of person. I'm that every day.
The inability to spend lots of time in the restaurants, that's been the biggest change. Our office was right across the street from a restaurant. I was in a restaurant five days a week prior, and that has changed. I still eat the food every day, but I have it delivered.
Any new hobbies or coping mechanisms during the pandemic?
Just not having the commute has allowed me to switch my work day, ever so slightly, and given me more time to get outdoors, whether that's biking, skiing, climbing. That's a positive of so much working from home, I'm able to squeeze in 35, 40 minutes, in Boulder, Colorado.
What's the one thing you can't wait to do, when it's safe?
I'm really excited to see how our restaurants perform. On the Modern Market Eatery side, to be comping up significantly year over year without having dining rooms open, gives me a tremendous amount of optimism. I think our best days are ahead. We'll look back on 2020 as an inflection point for the brand.
---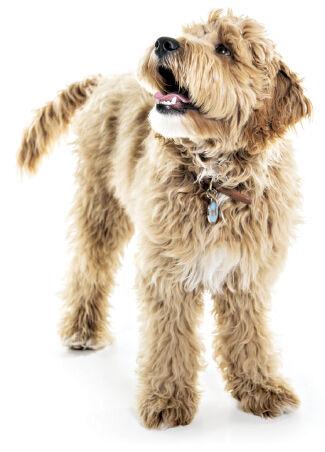 Katherine LeBlanc
Chief marketing officer, Painting with a Twist
What's changed about your work wardrobe or routines?
I'm taking less time to get ready in the morning, that's for sure. I've really tried to lean into the benefits of work from home, with honestly more time to spend at work because you're not commuting. And also that's translating to, if I'm not going to go to the office I don't need to put on makeup. The makeup companies are reporting losses, or not meeting projections, and as I was listening to it on the news, yes, that sounds about right. Makeup does not play as large a part of my life.
Our company had started to embrace a more remote work culture before the pandemic hit, so we were well positioned to roll right into remote working. But that's not to say my personal situation was well set up to roll into remote working. So now a year later, I get a better idea of how I can work lately. A year later, I have two new animals, don't wear makeup, don't braid my hair, and enjoy the Zoom touch-up feature.
Any new hobbies or coping mechanisms during the pandemic?
I can't say I've added new hobbies, but we did add a dog to the family. Being able to work from home is the catalyst for that. That was exciting. I got a Goldendoodle, his name is Roscoe.
What's the one thing you can't wait to do, when it's safe?
I'm looking forward to the return of hospitality. I'm not a big traveler, but traveling has been on my mind. Once something's been taken away you kind of want to do it. I live in New Orleans, which is so dependent on tourism, and the tourism experience cannot be the same right now.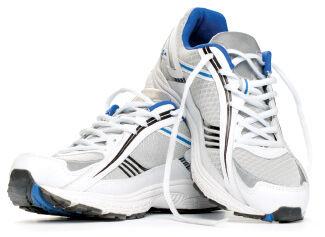 ---
Andrew Hennan
Chief operating officer, J.A. Sutherland, Taco Bell franchisee
What's changed about your work wardrobe or routines?
I live in a hotel, three or four nights a week. I live in Elk Grove, near Sacramento, so our farthest restaurant it takes me eight hours. I'm on the road quite a bit. My wife and son, listen, we have Zoom, we have Facetime. They understand that Dad is doing this, Dad has a plan. My plan is to build process and infrastructure here, where I won't need to be on the road so much.
Any new hobbies or coping mechanisms during the pandemic?
I'm a competitive runner, I do marathons and ultras, for me it's how I keep my head space.
People are scared of COVID and what's out there. I'm not a science denier, I'm 48 and in good health. I had a physical with my doctor, I haven't had any cold or anything during all of COVID, and it's probably because of the whole mask thing. We do it in our restaurants. I think the thing I miss most is get in the car and [visit a restaurant with someone]. And now we're in separate cars.
I know, growing up in this business…with corporate folks in the car, you really bond. You develop friendships. If I didn't have those friendships 20 years, we wouldn't be where we are. It's a lot of sweat equity I put in.
What's the one thing you can't wait to do, when it's safe?
Honestly, it's celebrating with our team. We closed our deal on March of '20, and we've yet been able to celebrate. We've been unable to do Christmas parties. The geography for us is a challenge. I'm really, really looking forward to doing that.
I miss being able to shake people's hands. It's the little things that I look at. When you look at how you manage people now, the kids say I'm nervous about this or that, but you still go into Starbucks every day. We've become psychologists in some way about being able to put people's concerns at ease, and also be good leaders.
The team-building part, it sucks, it really sucks not being able to get people together. This is as real as it gets.
---
Russ Bendel
Chief executive officer, The Habit Burger Grill
What's changed about your work wardrobe or routines?
I'm probably more of a creature of habit. Ninety-eight percent of our people are working remotely. Early on, as soon as we became part of Yum Brands, they introduced us to Microsoft Teams, which has been a great platform. Normally there'd be 130/40 people in our office; there's no more than 10 or 12 on any given day.
Wardrobes have certainly changed. People are more casual. But we have learned through this that people will rally together, and all the work's getting done. It looks a little different, it feels a little different, but having Microsoft Teams allows us to interact together. The culture has been protected. And Yum actually is in the middle of doing an internal project on the future of work. The work environment will be different, probably a hybrid. I think we'll use this to our advantage, to be able to attract the best talent possible, and create a culture and environment that is stronger.
I'm probably in the office four/five days a week. We've always been kind of casual, business-casual. We're focused less on what people look like and more about what they get done.
Any new hobbies or coping mechanisms during the pandemic?
Your daily routine changes a little. We were pretty active and liked to travel, our children are grown and we're basically empty nesters, but we certainly spend more time with a couple of young grandchildren. I think you find more pleasure in some of the simpler things in life than always having to be busy. Life got pretty busy before the pandemic, and this has been a pretty good awakening I think for people.
What's the one thing you can't wait to do, when it's safe?
Travel. A little bit of travel in regards to a destination, and being able to have the comfort of being able to do so in an environment where you feel generally safe.
---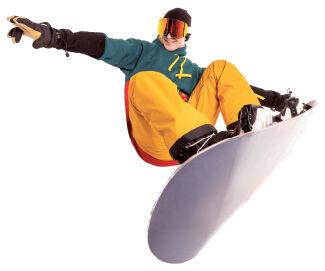 Michael Landry
Vice president of franchising, Rent-A-Center
What's changed about your work wardrobe or routines?
I have noticed a difference in my own wardrobe and others. We're fortunate to have a large corporate office here; we have a small team that's here. We don't even know it I think, but when we're in the office, we were somewhat like bankers, not full suits but business attire.
But as soon as everyone is at home, we can tell the people to adjust. It cost me a little bit of money, I had to up my wardrobe, just for these Zoom calls. I had a casual set and then a business set.
I'm wearing golf-themed quarter zips that go over your Oxford. A hundred dollars is quite a lot for a quasi-sweater. I'm lucky they pay me well.
I find myself working a little later. You find yourself starting a little bit earlier, and just working longer, with the computer being at the house and up on the desk the whole time. I'm not sure anyone said you had to, but you shouldn't complain when you're doing your largest deals ever, you shouldn't be on the couch.
Any new hobbies or coping mechanisms during the pandemic?
I'm an avid snowboarder, so I committed myself to making sure I planned family getaways. Luckily the great outdoors are made for social distancing. I did a hiking trip in Arizona with my 13-year-old son, and snowboarding trips in Colorado. I committed myself to taking small trips, we as a family. We're in Dallas.
What's the one thing you can't wait to do, when it's safe?
I look forward to our full franchise meetings to get together with our franchisees. We have a summer retreat, which we're shooting for one in late July. Franchising at the end of the day is a relationship business.