McDonald's and four Chicago franchisees are targets of the highest-profile employee lawsuit arising from the pandemic to date, at least in the franchising world. The lawsuit claims lax safety standards make the restaurants a "public nuisance," a novel legal approach usually reserved for strip clubs or fire traps.
But the class action suit is just one of a flood expected in workplace-related cases, lawyers say. William Sentell, an attorney with Baker McKenzie, noted he began practicing law in 2008, three years after Hurricane Katrina, which spawned litigation that lasted the better part of a decade,
"This is on a scale that is obviously much, much larger than that. It's not geographically isolated, it's every state in the country, and every country in the world," he said. "It's going to be a long haul in terms of lawsuits and assessing liability."
Stephanie Adler-Paindiris, an attorney with Jackson Lewis, put the impact this way: "There will likely come a day when every employer will need to defend one or more decisions made during this pandemic," she wrote in a National Law Review article co-authored by two colleagues.
Here are a handful of the trickiest employee areas to maneuver, along with advice on how to do so.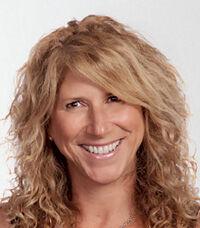 Public nuisance claims
Filed in May, the class action alleging a select number of McDonald's restaurants in Chicago were a public nuisance was the first such case in franchising. It is not the last, with a similar case in Oakland, California, against a McDonald's franchisee.
In those cases, plaintiffs allege they were told to wear a coffee filter for a mask when PPE equipment wasn't available, for example, or were told they didn't need to practice social distancing as long as interactions with others were under 10 minutes.
In the Chicago case, McDonald's claimed the SEIU, which is backing the lawsuit, was spreading "inaccurate characterizations" and said crew and manager "safety and well-being is a top priority that guides our decision making." Both cases are making their way through the courts.
Meanwhile, Amazon is fighting off similar claims, and Smithfield Foods was fined by the U.S. Department of Labor in September over a COVID-19 outbreak in a South Dakota meatpacking plant that killed four people. Smithfield is contesting the citation, which had a proposed $13,494 fine.
The "public nuisance" allegation may rattle employers because it garners big headlines. But at least one legal expert thinks this type of lawsuit will remain rare, because plaintiffs are not seeking damages. If they did so, the claims would fall under workers compensation law and employers could not be sued for damages in court, said Michael Duff, professor of law at the University of Wyoming in Laramie.
"I don't think these things will proliferate, because someone's going to have to pay for the legal costs in these cases," said Duff in an interview. "I do not think these things are going to spread like wildfire."
David Garland of Epstein Becker Green, on the other hand, expects worker safety claims to come in many forms. "You'll see it at OSHA, I think you'll see it in workers comp, you may see workers bring claims in court and claim the workers' comp bar for some reason does not bar that claim in court," he told Law360.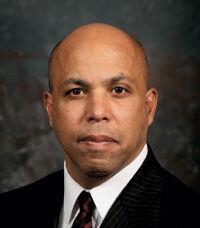 Working off-the-clock
If employees are spending time donning and doffing masks and gloves, doing temperature checks and sanitizing uniforms, for instance, they may be due compensation. In one class action case already filed, county correctional officers said they weren't paid for the 20-30 minutes it took to do all of the above. Is this time compensable, or will it be so brief as to be "de minimus," is the question for the courts, with answers to vary depending on state law, according to the Jackson Lewis attorneys.
Nonexempt employees working from home, too, may have off-the-clock claims. Are they answering emails 24/7? Are they attending Zoom meetings during lunch? "Insist that they carefully document their time, and prohibit them from working overtime without prior approval," is the Jackson Lewis advice.
Wage & hour issues
Laws governing payment upon termination, usually straightforward, have become complicated during COVID-19. If a furlough eventually becomes a layoff, for example, final payment may be deemed to be too late. Likewise, abrupt business shutdowns mean many employees have been left without paychecks, which is a clear-cut violation of the law that can usually be addressed through state and federal labor agencies. Some state laws provide a private right of action to employees, however, which allow additional relief above simply back pay.
The wage claims arising due to COVID-19 "are particularly susceptible to class and collective actions because they tend to be based on sweeping, company-wide decisions affecting large numbers of employees on a common basis," say the Jackson Lewis attorneys.
"Therefore, for wage and hour violations, the stakes are quite high. As employers reopen, it is essential they pay close attention to ensuring their wage and hour practices are fully compliant."
Coming out stronger
The above are far from the only employee-related claims arising from COVID. There are alleged violations of the WARN Act, claiming employers failed to give workers notice in mass layoffs or discriminated against protected classes of workers.
There are alleged violations of the Americans with Disabilities Act, spawning lawsuits over employers who push reluctant workers to return without giving them "reasonable accommodation."
Even the longed-for vaccine is likely to spawn lawsuits if it becomes available. "I think the short answer is yes. I think employers can require a vaccine. Whether they should is another question," said Sentell of Baker McKenzie. And the list goes on.
But employers have tools to use in their defense. "There are some things employers can do to at least take some spin off the ball," he said. "The most important thing is: having a plan, ideally a written document," that spells out the protocols for all facets of workplace life, and involving not just "sophisticated counsel" in employment law but also "medical professionals on best practices."
This too shall pass, he believes. "This is interesting work and it's important, but I think we all want to get back to business as usual and be able to help our franchisor clients expand their business, and not just help them navigate the pandemic," he said.
"But it's here. We have to deal with it, and I just hope we come out of this a lot smarter in terms of public health, public policy, legal standards. I think we will come out stronger."
The Human Element covers HR management, recruitment and training topics in each issue with a focus on solutions. Send story ideas to Editor Laura Michaels, lmichaels@franchisetimes.com.
---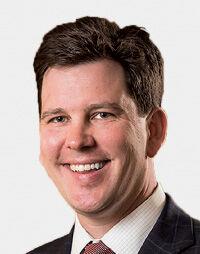 More ways to defend
1. No frivolity allowed. The pandemic "has provided some welcome direction from courts and clarity to litigants to focus on things that matter," write Gerald Maatman Jr. and Jennifer Riley of Seyfarth Shaw. "Over the past few months, numerous courts have suggested that litigants should act with a greater sense of awareness and many judges have exhibited a lower tolerance for frivolity and thoughtlessness." Employers in class actions are "well-served by picking their battles" and "refining their approach to account for the bigger picture."
2. Avoid joint employer liability Franchises will carry a special burden in dealing with COVID-related workplace issues, to avoid being classified as joint employers along with their franchisees. "The conundrum they're dealing with: how to provide advice to franchisees on COVID precautions," said William Sentell of Baker McKenzie. "The issue is whether or not those efforts would come back to haunt the brand owners later, because they're examples of franchisors advising or participating in some of the day-to-day issues." Attorneys advise focusing on maintaining brand standards, not on employee rules and regs.
3. Document, document, document. That familiar HR petard is even more relevant in the age of COVID-19. "Employers must ensure they maintain clear and contemporaneous documentation to support every decision, provide sound reasons for the decisions made, and be able to competently back up the reasons why the employer took the actions it took," writes Stephanie Adler-Paindiris of Jackson Lewis.