GPS Hospitality in January added 10 more employees to its Partner Program, bringing the total to 36 and, as VP of Human Resources Vickie Volan said, continuing to demonstrate the company's commitment to the "P" in GPS: people.
A focus on people gets plenty of lip service in the corporate world, but for GPS Hospitality, an Atlanta-based franchisee of Burger King, Popeyes and Pizza Hut with nearly 500 units and 12,000 employees, its people-oriented culture is formalized in several programs that bring accountability to the word. The Partner Program, explained Volan, is a deferred compensation program designed to reward top-performing team members who also demonstrate the company's values and philosophy. Participants are nominated by members of the GPS executive team and also receive a company contribution based on financial results.
"It's a long-term incentive to really create value in someone staying," said Volan, herself a founding partner, working with CEO Tom Garrett since he started the company in 2012. GPS hit $623 million in sales in 2019 and is No. 11 on the Franchise Times Restaurant 200 ranking of the largest restaurant franchisees.
A similar program, the Top Right Partner Plan, rewards general managers and other restaurant-level employees with cash bonuses based on "financial results and exuding leadership qualities," explained Volan. Those qualities, or what GPS calls its "Top Right Leadership Traits," include being growth-minded and guest-focused, plus demonstrating a positive outlook and developing people, among others.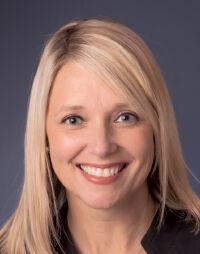 "Our culture of setting and achieving goals puts them on a path for success," said Volan as she noted there's also a quarterly "top traits" award and a swag program where anyone in the company can earn points based on strong restaurant evaluations or customer service reviews to then use in the GPS swag store.
"We've always believed that people are the biggest asset," said Volan, and then it's about creating an environment that's "competitive, rewarding and fun for everyone."
It's that type of environment that can help retain key talent, along with having a clearly defined path for career progression and advancement. Lack of a career path is a top reason why executives start looking for other opportunities, said Michael Ruiz, whose recruiting firm Global Talent Solutions focuses solely on franchising.
"If a clear path for career progression hasn't been outlined, along with anticipated timelines and deliverables for the executive to achieve in order to advance up the ranks, eventually they begin to feel like they're just running on a treadmill going nowhere," said Ruiz. "When that happens, they'll begin to seek out opportunities with other organizations where they feel that they're making a difference and attaining their own personal career goals."
At GPS Hospitality, one option for career advancement is the Lead program, a structured, year-long program with monthly goals, leadership training and an emphasis on accountability.
"We really started focusing on some succession planning and tapping into some high potential people in our organization," said Volan, who noted promoting from within is another hallmark of the company.
"We feel that people that have been part of our organization can do an even better job than people we would bring in externally," she said.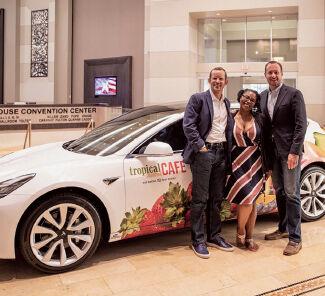 'Create opportunities for people'
At DYNE Hospitality Group, the largest operator of Tropical Smoothie Cafes with 75 locations, 90 percent of district managers are promoted from within, said Nick Crouch, who with Glen Johnson formed the group in 2017. Looking inward for talent is prevalent throughout the company, he continued, as an extension of the company's first culture pillar: invest in people.
"You start with our mission: to create opportunities for people," put in Johnson. "That's something Nick and I really believe in. That speaks to people.
"We promote people based off the culture, we do employee reviews based off the culture and we really hold people accountable to that."
Many managers started off making smoothies, and that's also where career path conversations begin. District manager roles can lead to senior DM positions before the director level, said Crouch, and as he and Johnson plan for a future of 100 stores, they're taking steps to further formalize that first culture pillar.
"We're looking at an incentive type program to keep top talent," said Johnson, even referencing the GPS Partner Program. "Something where people get ownership over time in the company."
The group is also in the midst of a compensation study with management consulting firm Korn Ferry to analyze financials and the overall work environment. And this spring they're launching DYNE Well, a health and wellness program for employees aimed not just at physical fitness but mental health and other personal goals such as help quitting smoking.
"We've always talked about wanting to use our business to positively impact people's lives," said Johnson, who explained that throughout 2020 the company held virtual "culture lunches" to give employees an opportunity to discuss challenges and ways the company could help.
"Mental health and physical wellness and things like time management kept coming up, so that influenced the creation of DYNE Well," he said. The program will include quarterly check-ins with a "wellness concierge," who will help employees develop individual plans based on their goals.
"We're always trying to get feedback, and then we act on it," said Johnson.
The Human Element covers HR management, recruitment and training topics in each issue with a focus on solutions. Send story ideas to Editor Laura Michaels, lmichaels@franchisetimes.com.
---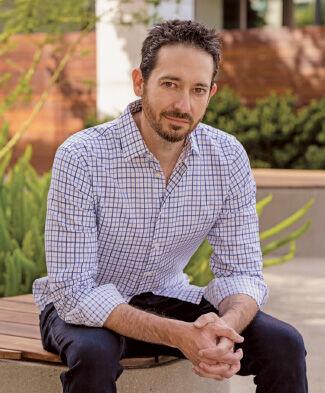 What will make an executive leave—and how to keep them
Retaining top talent is a perennial concern among HR leaders and those tasked with a company's long-term management and growth. We asked franchise-focused executive search and recruiting firms for their insight on why C-suite or other top executives leave a position, what can be done to keep them and how companies can attract candidates when it's time to hire.
Appreciation void. Sure, there are plenty of reasons an exec might move on as they cite work/life balance, compensation level and everything in between, said Michael Ruiz, founder and CEO of Global Talent Solutions. "However, I've found when you spend some time and really peel back the layers, the root cause usually has little to do with those things and is tied more closely to the leadership and communication style of their superiors," he said. Feeling unappreciated is among the most common reasons people actually leave a company. "Everyone wants to feel appreciated for what they do and that their efforts are being acknowledged. Without that recognition, people tend to turn inward, put forth less effort and begin to seek out other organizations where they'll get that positive reinforcement."
Unrealistic expectations. "With so much uncertainty over the last year, 'zors have experienced tremendous pressure on maintaining their livelihood, let alone positioning for growth," said Doug Kushell, president of Franchise Search Inc. When a franchisor is backed by private equity, often "there are ambitious growth goals for new unit development, over an accelerated period, which at times can jeopardize the integrity of the franchise system," he continued. "This creates an uncomfortable environment for the franchise executive, who is responsible for balancing growth while maintaining a collaborative culture."
Motivation disconnect. By a wide margin, talented individuals tend to leave their positions because of a lack of understanding or caring about their key needs or motivations, said Peter Capodice, founder of Capodice & Associates. "In great organizations, leadership, be it boards of directors or CEOs, take time to learn the key drivers and motivations of their key talent," he said. "It is a misconception that you treat all individuals the same since they are all very different as it pertains to their needs and motivations."
Is it all about equity? As private equity firms flood into franchising, often with aggressive growth cycles and a goal to sell the system at a high multiple, Ruiz noted, that means they need experienced franchise execs who can hit the ground running. Franchisors are leaning on exit bonuses and equity to attract these candidates, he said, but providing equity isn't the right path for every franchisor. "When it comes to attracting experienced, sought-after candidates, often times things such as company culture, feeling appreciated, having a true voice at the leadership table, having a clear path of career progression and fringe benefits are more important," said Ruiz. "The monetary compensation is a secondary consideration for the candidate."