A recent survey from The Harris Poll commissioned by staffing franchise Express Employment Professionals found that 71 percent of hiring decision-makers in the U.S. agree that looking at candidates' social media profiles is an effective way to screen applicants. What does this mean for the future of hiring, and what can franchisors and franchisees do to avoid potential legal pitfalls?
Sonya Bielecki, director of strategic HR for Express Employment in Grand Rapids, Michigan, said checking an applicant's social profiles should only be done to verify past work experience. Bielecki herself only utilizes LinkedIn for these purposes, since other channels are largely for personal use.
"Where I get a little concerned and fearful is when we're utilizing Facebook, TikTok, Instagram and Snapchat to recruit individuals and make hiring decisions, since there's room for interpretation when it comes to opportunity-based hiring, bias and discrimination, and people generally use those as outlets for their personal life," Bielecki said. "Our job and role as HR is to attract the most qualified person for each position, but bring in too many factors and it gets cloudy and confusing. We need to be focused on the person's skills and abilities."
Lawful off-duty conduct is one potential legal factor relating to social media screening, said Stacey Smiricky, a partner at Faegre Drinker in labor and employment.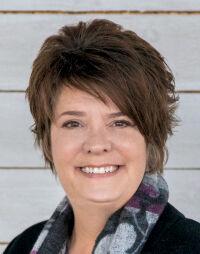 If an employer looks at a potential employee's social media profile, for example and finds they were smoking recreational marijuana, off duty from work and in a state where it's legal, there could potentially be litigation if the employer documents that as the reason they didn't hire that particular candidate.
It's about "properly evaluating information and whether it's really relevant to the applicant's ability to do the job as opposed to something along the lines of lawful off-duty conduct or opinions on certain products. Does it really impact their ability to do the job?" Smiricky said.
If a company is going to conduct social media screening for applicants, Smiricky advised using a consistent process for every candidate, keeping detailed documentation of anything found that impacts hiring decisions and only screening after initial interviews. This is to ensure employers don't have access before interviews to protected characteristics of candidates, such as age, gender identity, race and religion.
Another tip that seems obvious but needs to be said: Make sure when searching for someone's social profile to verify he or she is the correct candidate, not someone with the same name.
"It is becoming more popular to do social media evaluations in many companies, and one of the things we frequently run into is consistency. Make sure that whoever is doing these social media evaluations has a consistent process in place," Smiricky said. "Social media searches prior to meeting with candidates may cause concern over Equal Employment Opportunity laws. I also recommend either everyone has a social media screening or no one does."
Clear parameters for what social media content would disqualify someone from employment are also needed.
"There are always considerations, and in a franchise operation, if a franchisor is directing franchisees to do these, watc
h out for joint employer liability issues, because most franchisors know we can't direct how franchisees manage their employees or we run the risk of being responsible for any decisions they make," Smiricky added.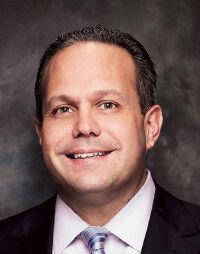 Despite warnings and myriad advice on best practices, social media recruiting and screening are more prevalent than ever before, said John Calabrese, an Express Employment franchisee in Utica, New York, as he cited his franchisor's survey.
To illustrate, Calabrese recalled a situation with a candidate for a hospital position and a client asking if that person's Facebook page was reviewed.
"At that point, we didn't as it wasn't a part of our screening protocol, but when we went and looked, we saw inappropriate photos, profanity and other things the employer felt were detrimental, so they asked us to shift directions and send additional candidates," Calabrese said.
Since then, Calabrese has led efforts to help educate candidates on "cleaning up" their social media profiles or to have privacy settings enabled.
"What we mean by 'clean up' is that we're in a country where everyone is entitled to our views, which is a beautiful part of our country, and people have the ability to share those views. Employers expect and understand that," Calabrese said. "But there's the point of crossing a line, with inappropriate photos, hateful speech or rhetoric or profanity, which becomes detrimental for your job search, so we try to coach people to take a look at their profiles and make sure they represent accurately who you are as an individual."
Recruiting on social media
TalentReef, a provider of talent management solutions, recently announced its integration with Jobs on Facebook. This means TalentReef customers—such as Taco Bell, Culver's and Dunkin'—can have their open positions visible and accessible to candidates searching for jobs on Facebook.
"We work almost exclusively with hourly workers, so the question is, how do you find and recruit applicants and help them become employees in those types of businesses with high turnover rates?" said Richard Crawford, CEO of TalentReef. "We want to be able to get our customers' jobs in front of as many job seekers as possible, wherever they reside, and on Facebook, all people are on there, not only doing things socially, but also looking for jobs."
However, TalentReef is "a long ways away" from pulling information from social media profiles to use them for qualification and assessment, which is not a part of their protocol, Crawford clarified.
"As we continue to have discussions about this in the HR world and community, there are responsibilities on both sides," Express Employment's Bielecki noted. "As an employer, it's to attract and retain candidates based on what I'm hiring for, not what they did over the weekend. And the responsibility as a candidate is to make sure if there are things out there—and nobody is saying you don't have a right to have an opinion—that you recognize once it's out there and public, anyone can use it in any way they want."
The Human Element covers HR management, recruitment and training topics in each issue with a focus on solutions. Send story ideas to Editor Laura Michaels, lmichaels@franchisetimes.com