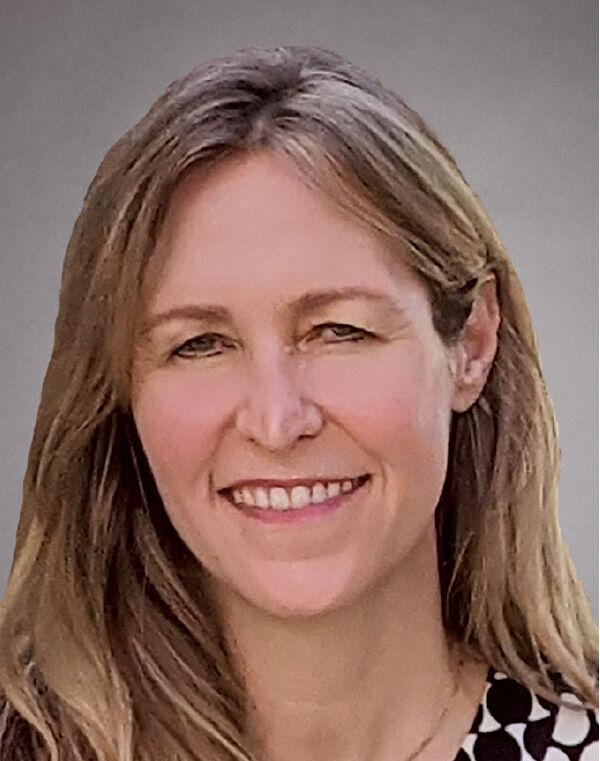 Operators expecting a tenant's market to emerge in the aftermath of the pandemic that would give them a stronger bargaining positioning when it comes to lease renewals and new lease negotiations have had a rude awakening.
"We were thinking there would be some good real estate deals, but we're not seeing that," said David Biederman, chief development officer at Teriyaki Madness. The company expects to open about 35 new franchise locations in 2021 and has a strong pipeline ahead for 2022. "We have been very active and have had a lot of new franchisee signings this year. But I don't think that is necessarily unique," he said.
Other franchises resumed growth this year and Teriyaki Madness franchisees are continuing to see competition for space in the marketplace. The company typically looks for 1,200- to 1,800-square-foot inline space at community and neighborhood centers. It also likes locations with easy access and good visibility as much of its business comes from delivery and carryout orders.
"Landlords are as aggressive as they've ever been in my experience," Biederman added. Teriyaki Madness is not seeing landlords offering any concessions, such as free or discounted rents for the locations that its franchisees are considering. In fact, rents are ticking slightly higher, although those increases are not significant compared to 2019 levels.
"We're getting a lot of pushback from landlords. It doesn't seem to be the renter's market that we were hoping for," he said. There also is a lot of pressure in supply chains for FF&E or furniture, fixtures and equipment, which is resulting in delays and higher costs on store build-outs. "So, it's a very challenging environment right now across the board from real estate through design and construction."
Demand props up rents
Research shows the retail real estate sector is stabilizing after the stress it experienced from business shutdowns and a slew of store closings in 2020. Statistics vary on the amount of vacant space available. According to Moody's Reis platform, the national retail vacancy rate improved 10 basis points to average 10.5 percent at mid-year, which puts vacancies about 30 basis points higher than its pre-pandemic level in 2019. Research from CBRE shows retail vacancies at a lower level of 6.2 percent at the end of second quarter. Researchers do agree that space availability varies widely by market with suburban and secondary markets outperforming urban cores.
Data also indicates rent growth has been relatively flat over the past year. According to CBRE, asking rents averaged $20.86 per square foot at mid-year, with annual rent growth hovering at or just below 1 percent since fourth quarter 2019.
It remains a competitive market, which is why there haven't been any big downshifts in rents other than some pockets that have been disproportionately affected by the pandemic, noted Jonathan Lapat, a managing principal and market leader at SRS Real Estate Partners in Boston. In particular, those trouble spots seeing higher vacancies include older B and C malls that were struggling pre-pandemic, as well as locations in urban central business districts that have seen a dramatic decline in the office population due to remote working.
"Franchisees are looking for bargains, although perhaps not as much as they were in 2020 when the world was really upside down," said Lapat. Many of the franchisees SRS works with thought there was going to be a bubble that burst in the retail sector that would create rent discounts.
"A lot of them wanted to hold tight and wait for a market correction or try to drive a harder bargain on whatever real estate transaction we had been working at the time," he continued. That market correction, however, never materialized.
In greater Boston, for example, landlords were generally well capitalized, didn't panic and held firm on rents, said Lapat. In addition, there weren't massive store closings at properties that would have pushed landlords to scramble to backfill available space with whatever tenants they could find.
"What we did see, and what we're still seeing in some places, are some discounts with accelerated ramp ups in rents," he said. Knowing the market isn't fully recovered, landlords will offer some reduced rents in year one and maybe year two of a lease, and then boost rents with rent steps in subsequent years that are built into the lease. "But we're not seeing a lot of concessions above and beyond what we might have seen in an otherwise healthy marketplace," he said.
Will rents rise in 2022?
The big question is how quickly landlords are regaining pricing power and what that means for rental rate increases ahead in the coming year. Forecasting is difficult given lingering uncertainty from COVID-19 and the Delta variant that continue to cloud the outlook. Some industry experts do expect rents to rise slightly in the coming year. More people will get vaccinated, which will help the return to "normal" and people going to gyms, movie theaters, restaurants and retail businesses. Christmas holiday sales also could influence rent increases in 2022 as landlords may view strong holiday performance as an opportunity to raise rents.
"My concern is that the great sales that we have been seeing over the last several months is due to people having a little extra money in their pockets," said Lapat. Spending, however, could flatten in the early part of 2022 as stimulus money disappears. If that is the case, Lapat expects to see some downward pressure on rents.
Ultimately, a tenant's negotiating power in the current market depends on a few different factors, including the type of use and creditworthiness of the franchisee. Supply and demand of space in a particular location also is a major factor. Competition remains fierce for class A locations, and as such rents have remained strong. Rents have dipped for class B and C properties where there is typically less demand.
Still, there are deals to be had in the marketplace even for A locations. "If a tenant is willing to take over an existing space design whereby the landlord can provide little to no TI money, then more opportunities will arise," said Jennifer Watson, a senior managing director in the National Retail Group at Newmark, referencing tenant improvement allowance.
Where to find deals
Certain regions and cities more negatively impacted during the pandemic are where landlords may offer discounts to retain existing tenants or fill empty space. California, for example, had a moratorium on evictions, which allowed retail tenants to remain in place and continue business operations even if they were paying little or no rent. There's since been a shortage of retail inventory in California, which has substantially driven up rental rates, said Watson.
Locations that rely heavily on a daytime office population also have been more negatively impacted. Major corporations, including Apple, Google and Amazon, have pushed back return-to-the-office plans until 2022, and many workers are expected to work from home on a full- or part-time basis indefinitely. The slow return of office workers is creating more stress on retail and restaurant landlords in central business districts.
Restaurants in Boston's Financial District have been hard hit, resulting in rent reductions of 10 to 20 percent for those tenants who are looking to sign new leases or renew existing leases, said Lapat. Boston did see a rebound in foot traffic throughout the city over the course of the summer, and there was an uptick in workers returning to the office after Labor Day, he added.
Franchisees also may find more bargaining power on lease renewals as landlords have been willing to work with existing tenants and offer rent reductions that can help them survive. "However, in return for these rent reductions, we are consistently seeing landlords push on the lease term and the lease guarantee," said Watson. Landlords want to lock in their tenants for a longer term and also have been requiring stronger securitization when considering a reduced rental structure or any capital improvements on behalf of their tenants, she added.
"If you're a franchisee, or a corporate location, I think you've got more traction on a renewal than if you're looking to sign a new lease, because backfilling space is tricky," agreed Lapat.