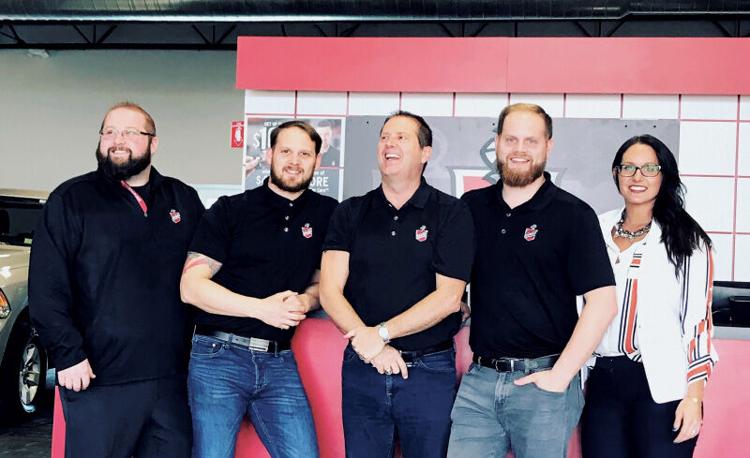 Along with his four kids, Tony Mattiacio operates six Ziebart auto detailing shops, having turned an after-school job into a successful business. Dividing roles to match skillsets is one lesson learned, along with the kids working their way up to build credibility. 
Tony Mattiacio got his start at Ziebart by washing cars after high school in Syracuse, New York. The owners started to notice his drive and willingness to pick up extra shifts, and soon enough Tony was learning jobs in other departments such as detailing, rust protection and undercoating.
"The way I was brought up, you don't take anything for granted, you have to work for a living. My work ethic was set from when I was a child, and I brought that with me the very second I was able to work," Tony said. "I just liked Ziebart's style. You were busy, so you weren't looking at the clock and the days went by quick. You were paid for how hard you worked, so I saw that as an opportunity to really grow with the company."
While he was poised to leave in 1989 after four years, the franchisees in Syracuse told Tony about an opportunity at a Ziebart in Rochester, where he could become part owner. He made the decision to pick up his family and move.
"If they were the type of company who said one thing and did another, I wouldn't have moved my family," Tony said of the Michigan-based franchise system with 400-plus locations. "I took over a business that was failing, that was absentee-owned in a different state. They were losing money, so I sold it to my partners, who put the money up for me and I worked it off over the years and paid them back with my paycheck each week."
His one Ziebart location in Rochester grew to six stores in upstate New York with nearly 200 employees. Along the way, Tony's children, Ryan Mattiacio, Mark Mattiacio, Zach Mattiacio and Meghan Pfenninger joined Ziebart as junior partners and work full time in different departments. Pfenninger's husband also works in the purchasing department.
With that many family members, each with different personalities and opinions, running the business requires careful prioritization of work and personal lives.
After briefly considering a career in law enforcement, Zach joined Ziebart after high school in 2007 and works mainly in the back office with accounting, purchasing and human resources.
"Each one of us has a very different, unique skillset. We all embrace what we're good at and go forward aggressively in those areas," Zach said. "If it wasn't for this company, our family might not have been as close... We do hang out a lot outside of work, but all of us just kind of take the stance that we'll talk about work outside of work, but don't have meetings or argue over work. We all have kids and families and we prioritize them."
One downside to working with family is when there is trouble at work, those problems become hard to escape, Zach acknowledged.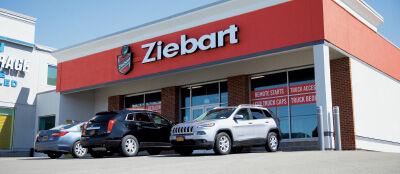 "A big thing that comes up for us is whether to open a new store. We've grown a lot in three to six years and have an aggressive plan in place to continue, but often with a new location or market, we have many meetings on lots of factors at play, which are bigger sticking points," Zach said. "For the most part with daily operational stuff, we don't really pick battles. It's just the bigger questions of new locations."
Pfenninger pointed out her siblings and their dad strive to give equal weight to one another's opinions.
"Whenever there's any decision-making, ultimately it's my father who gets final say, but every one of our opinions or thoughts are taken very seriously and equally," Pfenninger said. "It's all put into consideration. It's hard to talk about or understand until you're in one of the meetings with us."
After high school, Pfenninger went to a local college to pursue a career in nursing. She ended up working part-time at Ziebart in customer service, and now she's been there for 10 years.
"I fell in love with this business, and I never could've imagined anything changing my mind about a nursing career, but Ziebart did," Pfenninger said. "Growing up and obviously seeing my father work so hard and Ziebart having always been our life, I like to joke and say it's in our DNA."
Part of the draw, Pfenninger said, was that her dad never pressured his kids to join him in the business.
"He was very adamant that 'no matter what you do in life, I want you to try your best and be happy.' There was no pressure at all," Pfenninger said.
Ryan, who runs the sales division at the family's Ziebart locations, took a slightly different route. 
"I have a different mother than my brothers and sisters, so I grew up in Syracuse." Tony "would come out and see me, and asked me to come work for the company a few times," Ryan said. "When I was 24 years old, I knew nothing about what Ziebart was, I just knew he worked and owned it."
Ryan had a similar onboarding process as his siblings. He started out washing cars, learning various aspects of the business such as operations and management, and eventually transitioned to the sales department.
"Once you get in the business, it consumes your life in a good way. We're very involved with it, but it's more to the fault of us because of the passion of it," Ryan said. "One of the biggest pros for me in the beginning was coming and developing relationships."
When he first started, Ryan admitted it was more difficult to accept constructive criticism and not take it personally. That tension resolved itself along the way and, in the process, Ryan said he gained credibility with his coworkers so they didn't simply see him as the boss's kid.
"I still feel like that in a lot of cases, with people who don't know the journey. But once they see what you're doing, we didn't have an easy path coming through, it's wasn't a streamline to the top," Ryan said. "We did the worst jobs in the business for a long period of time. When I washed cars, it wasn't just five cars, I washed them for two years. I undercoated cars for years. It wasn't like in one whole year I did everything, then went up and sat in an office."
About seven years ago, Tony purchased a home on a lake, which his children and 10 grandchildren frequent to go on boat rides and have campfires.
"We try not to talk much about work. We're pretty good at that, especially because our wives would probably chop our heads off at that point," Tony joked. "Even though we do take our work home with us, we do so internally and we know when to exercise our ability to have conversations."
Ultimately, there was no magic wand to grow sales to $18 million, Tony said, but there's an overarching philosophy that helped get them there.
"It's always having a vision and trying to exceed customers' expectations. When you have a good product, that doesn't mean people are going to buy it," Tony said. "They have to know they're coming to a place that's going to take care of them, as well as the employees there."