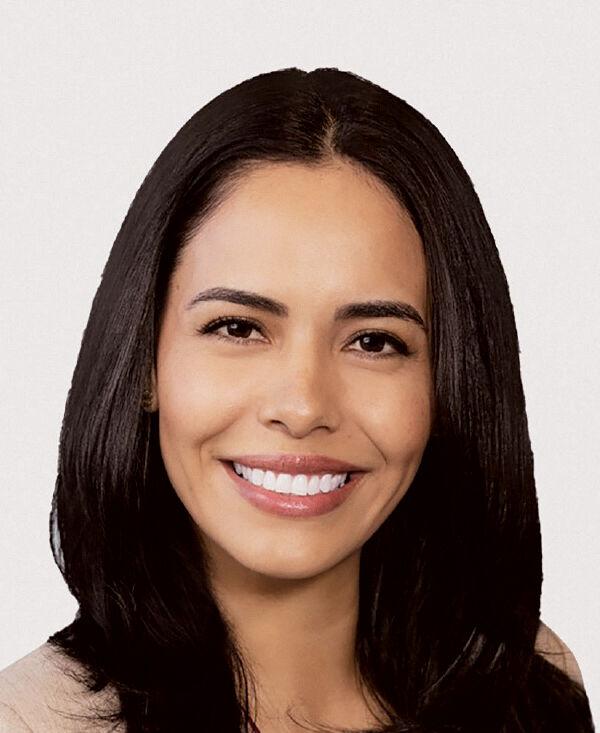 Rocio Deitz credits a TGI Fridays in her native Peru for sparking her interest in franchise law. Deitz, an attorney at Baker McKenzie, recalled how during a visit home before she started law school, she saw a "huge line for a TGI Fridays" in Arequipa, with a multiple days' wait for a reservation. Her interest piqued, she began researching the business model.
"I fell in love with franchising and went to school for franchise law," she said. "It was in the cards. It was meant to be."
Deitz worked as in-house legal counsel at Pizza Hut before joining Baker McKenzie's Dallas office in August 2021 and this year is one of 24 attorneys making their Franchise Times Legal Eagle debut. As she considered the next frontier for franchising, it was the metaverse that came to mind.
Just as Microsoft, Alibaba and ByteDance, the parent company of TikTok, have all made significant investments in virtual and augmented reality, franchises such as Wendy's, Panera and McDonald's are exploring opportunities to interact with their VR headset-wearing customers. In the Wendyverse, for example, the virtual restaurant world created by Wendy's, users can play cheeseburger shuffleboard or ride the lazy river around Spicy Nugg Island—and get a promo code to redeem at a real Wendy's restaurant.
"As counsel for the franchisor, that makes me think, whoa, if there are locations in the metaverse, how is that going to be regulated?" Deitz mused, as a string of other questions followed. "How will the franchise agreement have to evolve for this virtual environment? How will royalties be handled?"
Large franchisors are beginning to look at their franchise disclosure documents, said Deitz, and she is suggesting that franchise agreements include language to cover alternative venues a franchisor can open.
"It's opening this whole new world," she said, and franchisors need to be prepared, "rather than cry your sorrows out later because you didn't protect your brand."
In her practice at Carmen D. Caruso Law Firm in Chicago, Xiaoyin Cao handles a variety of litigation and transactional work for both franchisors and franchisees. Working with franchisees, "we've seen so many of the pitfalls," she said, and she draws on that experience to help franchisors appreciate the operator perspective.
When conflicts arise, said Cao, it's often because there's a communication problem. "The franchisee mentality is, I work with the company, I do my best. I won't look for a lawyer or arbitrator unless I'm at the end of my rope," she said. "A lot of times when they arrive at our door, they're like a patient with a knife in their chest at the ER."
Cao called out Item 20 information and the influx of private equity owners as sources leading to disputes in recent years. Item 20 of the FDD, which lays out the number of outlets, terminations, transfers, openings, closings and more, likely got a shakeup as a result of the coronavirus pandemic, but not all franchisors handle outlet information equally. Some, said Cao, still list locations that failed but haven't officially been terminated. "To me, that's questionable," she said.
"Some of my franchisee clients, they think the franchisor tricked them about the health of the system," she continued. The franchisor "might list several hundred locations, but a lot of them are inactive."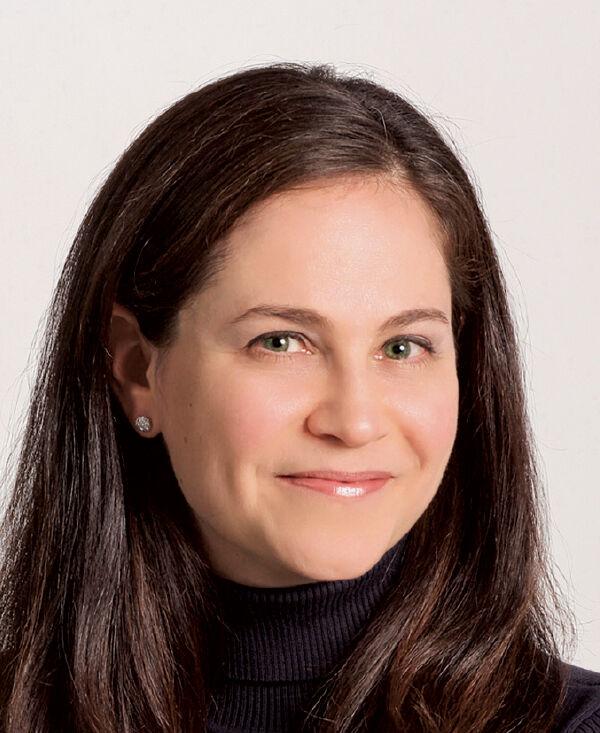 On the private equity front, many firms see the franchise as "just an investment in their portfolio and they don't care about the individual franchisee," Cao said. Some firms may make amendments to the franchise agreement that set out more restrictive terms, for example, and franchisees need to understand those possibilities, she said.
For Natalie Restivo, an associate at Greenspoon Marder, a new policy adopted by the North American Securities Administrators Association has her attention as she watches how state securities regulators apply the standards for the proper use of questionnaires and acknowledgments in franchise offerings. Many franchisors use acknowledgments and questionnaires in the franchise sales process, she noted, to identify problematic sales practices, for example. NASAA, however, took the stance that they are used by "unscrupulous franchisors … to try to limit their potential liability to franchisees," according to the organization.
The new policy prohibits eleven specific statements, including: that the prospective franchisee is qualified or suited to own and operate the franchise; that neither franchisor nor franchise seller has made any representation, including any financial performance representation, outside of or different from the FDD; and that the franchisor bears no liability or responsibility for franchisee's success or failure.
"I appreciate the reasoning behind it," said Restivo, whose practice focuses on transactional work for start-up and emerging franchisors. Franchisors, she continued, have used these questionnaires in litigation to combat claims of fraud in financial performance representations, and in their point of view, "they should be able to use this as a filter in their sales process."
Restivo is counseling her clients to adopt the policy as they update and renew their FDDs. "We don't know if it's going to be picked up" by the Federal Trade Commission, she said, but regulators in California, Maryland and Washington have already said they'll adhere to it.
"How the states respond will be the most interesting, and do they strike down any workarounds," she said.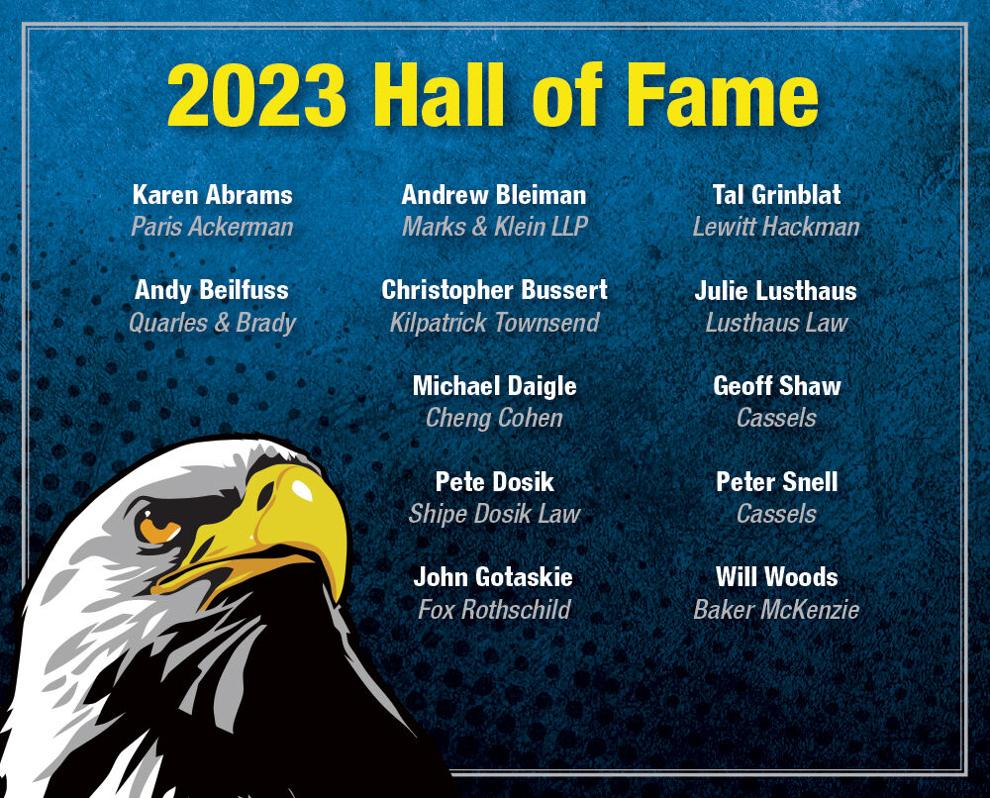 Hear from the Hall of Famers
Hair salons, restaurants and now a rent-to-own furniture franchise. Karen Abrams has years of experience as a franchisee, and "it has completely shaped everything I do with my practice," she said. A partner at Paris Ackerman and head of the firm's commercial real estate leasing practice, Abrams said she brings passion and a tenant's perspective to her work.
"I'm a tenant, too. I've experienced the stress of a default and the joy of an opening," she said, and she knows the impact lease negotiations can have on the success of a location. "I'm not typically swayed by a lot of the arguments from landlords that, oh you're only leasing 1,500 square feet" and somehow that makes the lease terms less important. "To the franchisee, it's everything."
Abrams is among the 12 new inductees into the Legal Eagles Hall of Fame, a designation awarded to attorneys who have each been on the list for 10 years. She noted while during the height of the pandemic "we could ask for pretty much anything we wanted" related to lease terms, that flexibility is largely gone.
"From a leasing standpoint, it's as if COVID never happened," she said. She has been able to successfully include language that addresses supply chain-related opening delays, but that doesn't mean tenants can get out of paying rent during that time.
Abrams also pushes for terms that give a franchisee the right to transfer a lease to another franchisee in the system without consent of the landlord. Those negotiations require the landlord to have faith in the franchisor that they've done their due diligence on the operator taking over the franchise.
"It's an uphill battle, but it's a battle I'm always willing to fight," she said. "And I'm successful maybe 50 percent of the time."
She also offered this standing advice: Understand the LOI. Even if the letter of intent is not binding, it's much harder to renegotiate terms after the fact, she said, and franchisees need to know what kind of guarantees they're giving.
"Make the broker sit down with you. Make the broker earn their commission," she said.
Will Woods, who leads Baker McKenzie's franchise, distribution and global brand expansion team, focuses largely on international work and said he's been seeing steady activity even in the face of pandemic-related disruptions.
The hotel industry in particular has moved largely to expansion via franchising versus brand-managed properties.
"It's driven by hotel brands wanting to expand more rapidly and the fee structure that franchising affords," he said. Many of the large hotel brands "would not be where they are in terms of development and geographic reach without franchising."
International development comes with its own set of unique challenges, something franchise brands with locations in Russia experienced following Russia's invasion of Ukraine last year. Woods worked with many companies on their withdrawal from Russia and said that experience will likely inform how brands handle unrest abroad in the future.
"I think companies will, frankly, be more willing to exit markets where there's a geopolitical concern, now that there's a template," he said.