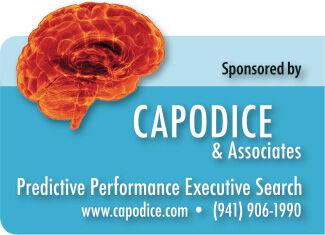 9Round hired Janice Branam as its new vice president of operations. Branam worked for Pizza Hut, Boston Market, Quiznos, Smashburger and Teriyaki Madness in various roles related to franchise operations, support and training. She also dabbled in franchise sales and development.
"It feels like every position I've ever had was to prepare me for this role," Branam said. "This seems to bring all my experiences together, supporting franchisees during such challenging times. It feels like a calling, like a real purpose and passion."
Branam's interview included trying out the 30-minute full-body workout with 9Round's founders, professional kickboxer Shannon Hudson and his wife, Heather, who launched the franchise in 2008. Though a bit nerve-wracking, Branam ended up loving the workout and brand.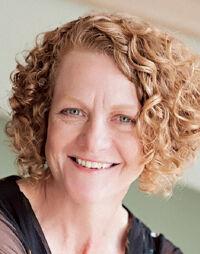 "This is my first time venturing outside the restaurant industry, but it's a brand that I absolutely love," Branam said.
Part of Branam's role will be to develop systems and training that focus on supporting the profitability of franchisees. With about 750 studios open in 41 states and 19 countries, Branam also brings knowledge of how to create a sense of community among franchisees, including a culture of sharing ideas and best practices.
"Right now, we're focused on supporting franchisees through the pandemic, which we do in three buckets—financial, safety and innovation," Branam said.
That means developing more at-home workouts and safety tools for use in studios, such as "focus sticks" to help trainers lead drills at a safe distance. 9Round is also launching a workout app, 9Round Now.
---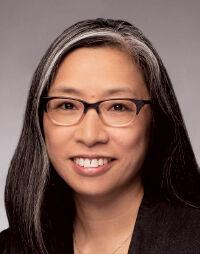 Executive Ladder
Woody's Bar-B-Q tapped Roger Flynn as its new director of franchise development.
Qdoba appointed Jeannie Cho as chief marketing officer, Leviathan Winn as chief financial officer and Carol DiRaimo and Michael Jackson to its board of directors.
Rave Restaurant Group, parent company of Pizza Inn and Pie Five Pizza, hired Darren Webb as director of development and Dion Firooznia as franchise business consultant for Pizza Inn.
CareBuilders at Home, a division of ATC Healthcare, tapped Lori Yount as vice president of operations.
Wendy's named Kevin Vasconi chief information officer.
Express Employment Professionals appointed Jim Rouse as its new vice president of information technology.
Dave's Hot Chicken hired multiple executives, including Ryan Crumley as its new chief development officer, Ed McBride as vice president of IT and Tiffany Vassos as vice president of design and construction.
McDonald's named Bethany Tate Cornell as its new senior vice president and chief learning and development officer, and Reginald Miller as its new global chief diversity, equity and inclusion officer. And in its latest string of new hires, McDonald's named Tiffanie Boyd as its U.S. chief people officer.
Screenmobile hired Ben Torrie as its new franchise development manager.
Focus Brands, parent company of Jamba, Cinnabon, Auntie Annie's, McAlister's Deli and more, appointed Sean Wooden to vice president, managing director of Focus Brands International.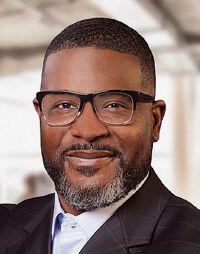 Former Jersey Mike's marketer Greg Wold joined Toppers Pizza as its new vice president of marketing.
Noodles & Company named Carl Lukach as the brand's new chief financial officer.
Chicken Salad Chick named Marianna Magee as director of marketing and Jon Musser as director of supply chain, and promoted Jim Thompson, Terry McKee, Tom Carr, Mary Lou Atkins and Carrie Evans.
Jabz appointed Charly Williams as VP of strategy and growth, following this year's appointments of Danielle Scott as brand president and Natalie Straub as director of concept and innovation.
Your Pie added Mike Tillis as VP of operations and support and named Kevin Altman director of technology.
Spray-Net hired Jennifer Robinson as its new director of franchise development.
Donatos added John King as chief operating officer and Matthew Coy as vice president of IT.
Fuzzy's Taco Shop appointed Jessica Wescott as chief operating officer and chief financial officer.
Monte Restaurant Development Group, parent company of Squisito, appointed Todd Kosakowski as managing partner and franchisee.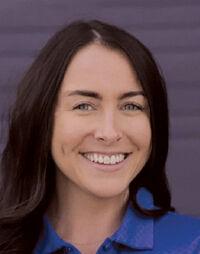 Fullerton Building Systems, which provides finished exterior building shell packages to franchises, hired Cathy Schmidt as its new CEO.
Scott Barrett was named president and CEO of Home Franchise Concepts, franchisor of Budget Blinds, Tailored Living, Concrete Craft and AdvantaClean.
BrightStar Care hired Russ Nykaza, the former vice president of human resources at ATI Physical Therapy, as its new vice president of talent management.
The Hummus & Pita Co. appointed Matt Sheppard, former COO, as director of franchise development.
Mark Mele joined Paris Baguette as chief development officer. Mele previously served as CDO for Lightbridge Franchise Co.
Rego Restaurant Group promoted Mark Lohmann, who has served as chief brand officer since 2019, to president.
JDog Brands, an exclusively veteran and military-family owned franchise system, promoted Air Force veteran Dana Forester to president and chief operating officer of JDog Carpet Cleaning.
California Pizza Kitchen named Judd Tirnauer executive vice president and chief financial officer.
Texas Roadhouse promoted Jerry Morgan, who was a regional market partner, to president.
William Sentell joined Akerman as a partner in the franchise and licensing practice of its litigation practice group.
Dickey's Barbecue Pit promoted Carissa De Santis from VP of information technology to chief information officer.
Send promotions and new hire news in franchising to Callie Evergreen, cevergreen@franchisetimes.com.