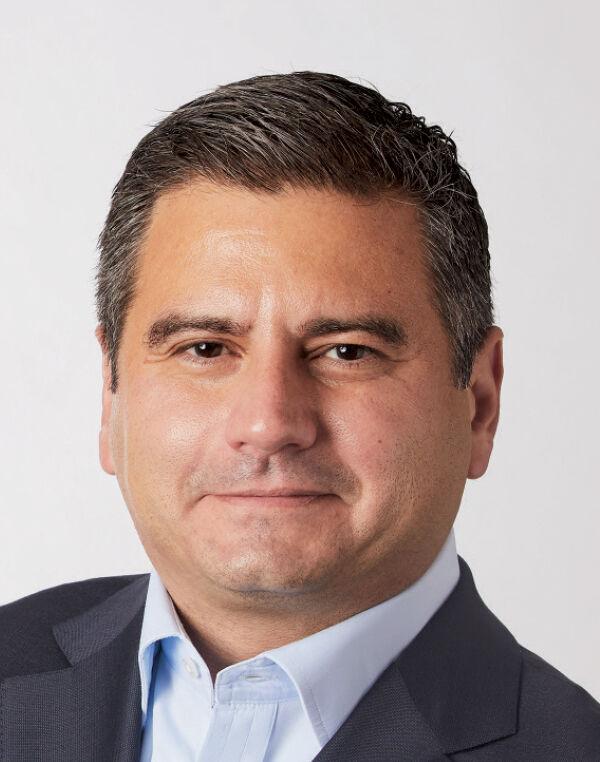 In April, Paulo Pena became the new CEO and president of Carrols Restaurant Group, the largest domestic Burger King franchisee with more than 1,000 stores in 23 states. He succeeded Dan Accordino, who retired after 50 years at the public New York-based company.
Pena described his first five months as a "whirlwind" spent getting to know operational leaders, managers and corporate staff. He also made a mess making his first Whopper. "But it was delicious," he said.
Pena began a "listening and learning tour" shortly after starting his new role. He met hundreds of employees who shared ideas, concerns and suggestions for strengthening and evolving the company, he said, and he launched a company-wide survey to gauge what Carrols is doing right and what can be improved.
Pena's 20 years of experience at Selina, McDonald's, Wyndham and more will help in his new role leading Carrols, which posted approximately $1.7 billion in sales in 2021 from 1,026 Burger Kings and 65 Popeyes stores.
At McDonald's, Pena learned about "brand standards and the importance of structured processes to transform an iconic brand," he said. "I also had the opportunity to help take a company known for its historic success and infuse new technology, processes and talent to create a forward-looking culture."
He plans to do the same at Carrols with three initiatives. The first: Focus on operational excellence and enhancing the guest experience by improving speed, service and food quality. The second: Enhance productivity and reduce employee turnover by engaging with restaurant team members. The third: Turn around underperforming restaurants by mobilizing special teams to bring those stores up to Carrols' operating standards.
Carrols has seen positive results since implementing the initiatives earlier in the year. "Externally, our guest satisfaction metric is the highest it has been in two years," Pena said, noting in the second quarter of 2022, Carrols outperformed the U.S. Burger King system by about 10 percent.
"This is an accomplishment that we intend to build on, as satisfied customers are more likely to return to our restaurants leading to higher traffic," he added. "Internally, our poorer performing stores are reaping the benefits of shared best practices and a structured triage process that is quickly addressing weaknesses and steadily improving our overall company performance."
---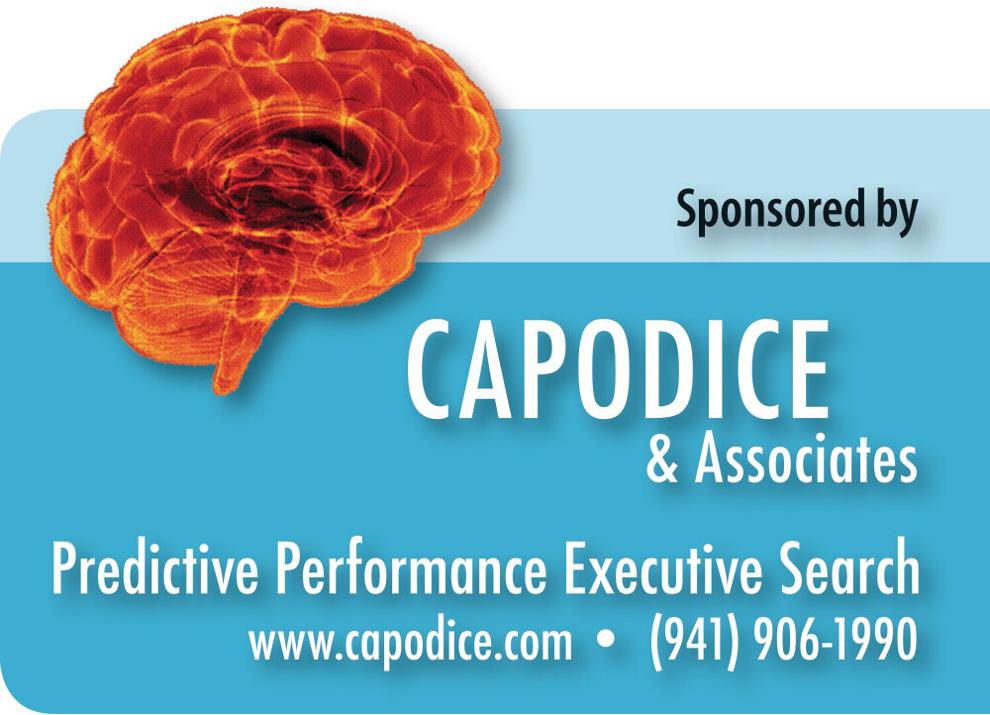 Executive Ladder
Wing It On appointed Justin Egan as chief marketing officer.
Nicholas Doll joined Altitude Trampoline Park as vice president of operations.
Orangetheory Fitness named DJ and producer Steve Aoki as its first-ever celebrity chief music officer.
Buzz Franchise Brands named Chris Davenport vice president of franchise development.
Burger King appointed Thibault Roux as chief digital officer.
Mayweather Boxing + Fitness announced Ralph Yarusso as chief operating officer.
Domino's Pizza Group, the master franchisee of Domino's in the United Kingdom and Republic of Ireland, named Edward Jamieson as chief financial officer.
Nektar Juice Bar promoted Natalie Green to chief operations officer.
Fit For You promoted Josh Hettiger to chief operating officer.
Smoothie King appointed Chris Bremer as new chief development officer.
Restore Hyper Wellness named Jeremy Landis as chief product and technology officer and Tony Cheng as chief data and information officer.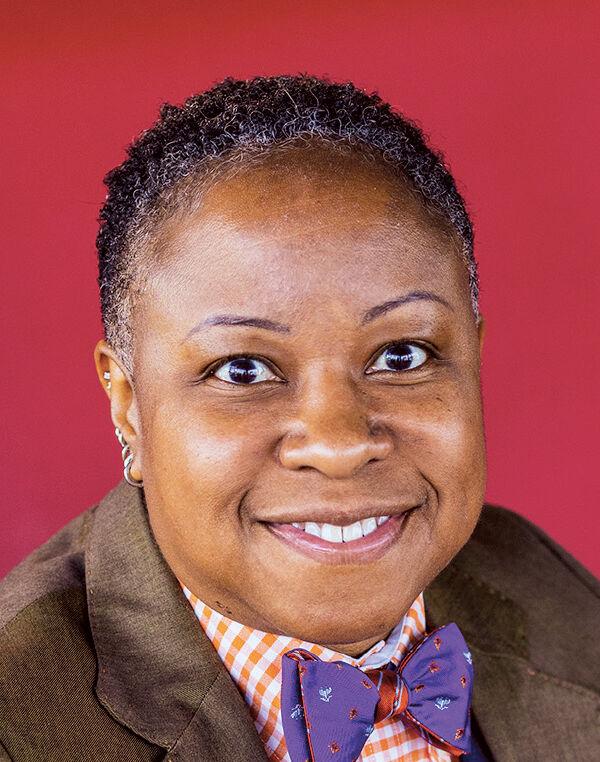 Frank Gonzales, former executive at Jamba and Wetzel's Pretzels, joined Sip Fresh as vice president of franchise development.
G.J. Hart, the former CEO of Torchy's Tacos, is coming out of retirement to become CEO and president of Red Robin. Hart will replace Paul Murphy, who is retiring at the end of 2022.
FAT Brands named James Neuhauser as executive chairman, Lynne Collier as a new independent director and Ed Rensi as vice chairman.
Penn Station East Coast Subs added Russ Smith as director of franchise sales.
Driven Brands added Kristine Moser as vice president of investor relations.
Hooters promoted Cheryl Whiting-Kish as the company's first chief people officer. It also hired Jeff Caplan as chief information officer and Alisa Pittman Cleek as chief legal officer. It appointed Bruce Skala as chief marketing officer.
Mike Woodward joined Focus Brands as new senior vice president of franchise sales.
N-Hance, franchisor of upscale wood refinishing services, hired Katy Oldham as a technical department trainer.
Synergy Homecare hired Louwana Ball, a former Regis Corp. executive, as vice president of operations.
Tinder CMO George Felix, who previously spent 10 years at Yum Brands, joined Chili's as its new marketing chief.
Donatos hired Christina Jackson as chief people officer and named Steven Graves as chief information officer.
Homefront Brands appointed Jeff Dudan as chairman and CEO.
Altitude Trampoline Park hired Tom Grieser as chief financial officer.
Ledo Pizza Chief Marketing Officer Will Robinson was named the new chairman of the board for the Restaurant Association of Maryland.
Joe Thornton, former Starbucks exec, joined Scooter's Coffee as president. The company also hired Felicia White as director of franchise training.
Edible Brands named Robert Cooley as new chief financial officer.
Thorsk Westphal joined German Doner Kebab as chief marketing officer.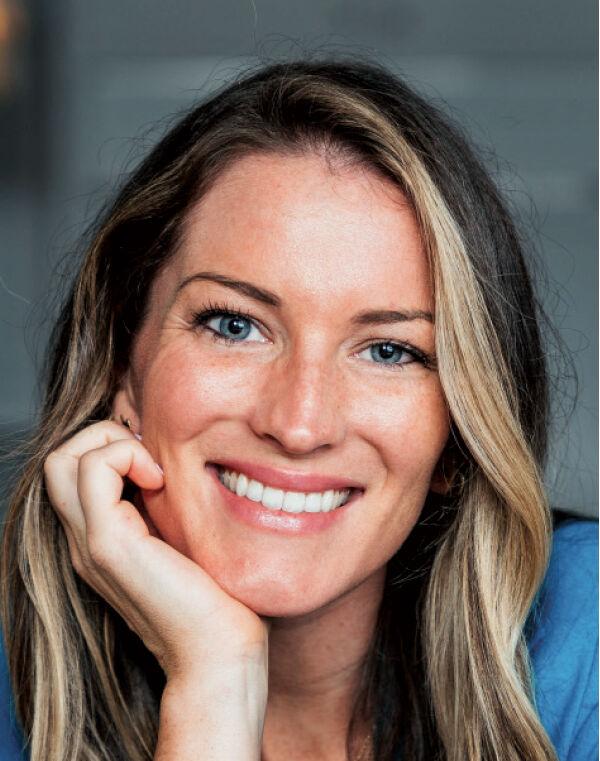 Mooyah Burgers, Fries & Shakes added Ed Andrews as new vice president of technology.
Wingstop Chief People Officer Donnie Upshaw added the title of senior vice president of corporate restaurants.
Mark Priestland was recently appointed the new marketing director for Pollo Campero.
Ellen Rohr, president of Zoom Drain Franchise, joined the Titus Center for Franchising's advisory board at Palm Beach Atlantic University.
Goddard Systems, franchisor of The Goddard School, appointed Kevin Brickner as vice president of franchise sales.
Executive Home Care added Jason Wiedder as its chief growth officer.
Albert Hermans was promoted to vice president of the franchise development team at Floor Coverings International.
American Family Care promoted Jason Badyrka to chief operating officer and Paige Robinson to vice president of franchise development.
Kieran Scott, brand president of Pestmaster, and Justin Kendall, a Pestmaster franchisee in Virginia, were named to the Diversity Council and Wildlife Committee, respectively, within the National Pest Management Association.
Burn Boot Camp appointed co-founder Morgan Kline to CEO. Former CEO Devan Kline will step into a new visionary role.
Bubble tea brand Gong Cha named Paul Reynish as CEO, replacing founder Martin Berry who served as interim CEO. Berry will remain Gong Cha's chairman.
Ductz, an air duct cleaning company owned by the Belfor Franchise Group, promoted Jessica Wicks to brand president.
Units Moving and Portable Storage added Bryan Hoffman as new director of marketing.
Church's Texas Chicken named Joe Guith, former Focus Brands executive, as the brand's new CEO.
Jeff Milligan joined Prism Specialties as vice president of business development and customer engagement.
United Franchise Group named Jason Anderson as president of Office Evolution, the coworking franchise UFG added as an affiliate brand earlier this year. Anderson is also president of Coworks, UFG's coworking division, and is the company's chief strategy officer.
Pet Evolution hired Heather Rudolph as senior vice president of marketing and Brooke Budke as chief marketing officer.
FirstLight Home Care named Glee McAnanly president and CEO. It also hired Frank Todisco as executive director of franchise development, Kimbrough Taylor as executive director of marketing and digital strategy and Lisa Lee as local marketing manager.
Yum Brands appointed Allyson Park to the role of chief corporate affairs officer.
Nekter Juice Bar promoted Jon Asher to the brand's first chief marketing officer.
Former Nathan's Famous executive James Walker joined Frisch's Big Boy as its new CEO.
Fransmart hired Shannon Keller as its first-ever chief marketing officer.
919 Marketing promoted Phil Jones and Kate Schrader, and hired Kristen Benford, Margate Pfohl and Rachael Wachstein.
National Franchise Sales promoted Rebecca Black to partner.
FranConnect promoted Chris Shelley to chief revenue officer and appointed Lorena Garcia to senior vice president of marketing.
Send promotions and new hire news in franchising to Emilee Wentland, ewentland@franchisetimes.com.