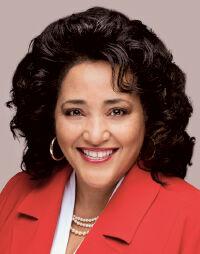 As the city's chief diversity officer when the pandemic hit, Dr. Beverly Stallings-Johnson helped provide access to funding and resources for minority- or woman-owned businesses in Columbus, Ohio. She also led diversity and inclusion efforts at Xerox for 25 years, and these experiences helped prepare her for a new role as the first chief diversity, equity and inclusion officer at Wendy's.
In her new role, Stallings-Johnson will focus on accelerating multi-year goals such as providing internal development training, tracking and reporting progress on diversity metrics, and counseling the franchise recruitment team to attract more diverse franchisees. She'll also enhance new manager hiring and selection training to limit the impact of implicit biases.
Wendy's is "driving representation of the communities we're serving, understanding those demographics and populations we're searching for to help fill those open positions…We're ensuring our recruiting and hiring initiatives reach a larger base, and I don't want you to think only U.S.—we're thinking globally," she said. "We have to adapt accordingly, retain and grow these employees as they come in the system."
Many franchisors upped their training programs and released anti-racist statements and initiatives last year after the murder of George Floyd sparked a national conversation about racial equity in America. While Stallings-Johnson said she believes words are important, actions are equally crucial.
"My advice is to listen, create a space for open dialogue, provide support to employees using resources like an Employee Assistance Program, and ensure your people understand your organization's commitments," she said.
---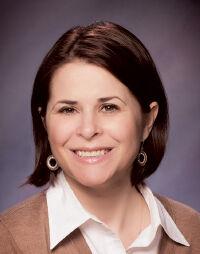 Executive Ladder
Quality Restaurant Group, a Pizza Hut, Arby's, Sonic and Moe's Southwest Grill franchisee, named Matt Zeiger as the company's first chief financial officer.
Heritage Restaurant Brands, franchisor for 36 restaurants including Huckleberry's Breakfast and Lunch, promoted Reem Fahoum to the newly created position of vice president of marketing.
Jabz hired Erin Seaboyer as director of experience and culture.
Robert Cresanti, former president and CEO of the International Franchise Association, joined the Sport Clips Haircuts board of directors.
Goddard Systems, franchisor of The Goddard School, appointed Dennis Maple as chairman of the board.
Pancheros Mexican Grill promoted Ryan Murrin to chief marketing officer.
Zaxby's hired Mike Nettles as the interim chief digital and technology officer.
Brett Dethmers joined Vital Care Infusion Services, a pharmacy franchise business for infusion services, as chief financial officer.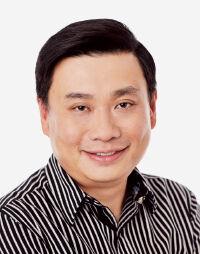 Junk King promoted Crissy Russo to vice president of marketing.
Christian Brothers Automotive promoted Missy Wright to director of franchise development.
Trent York joined Restore Hyper Wellness + Cryotherapy as its first chief financial officer.
Goldfish Swim School named Mike Skitzki, founding COO of Franworth, as vice president of operations.
Brooklyn Dumpling Shop hired former Qdoba and Dos Toros executive Hilary Street as its new director of operations for North America.
Little Caesars appointed Jeremy Vitaro as chief development officer and promoted Erin Martin to the new role of chief of staff.
Gary Findley will serve as CEO of Stellar Brands, the new umbrella company uniting Restoration 1 and Bluefrog Plumbing + Drain. Findley was also named operating partner of franchising and home services at MPK Equity Partners, which acquired the two brands in April 2020.
Cory Lyons joined Perspire Sauna Studio as director of franchise sales after serving 12 years at Lift Brands in franchise operations and development.
9Round Franchising named Jarrod Brooks as vice president of development.
Buddy's Home Furnishings hired Mitchell Lee as director of franchise development.
BoxUnion Holdings, parent company of Title Boxing Club and BoxUnion, added Josh Cole as chief marketing and digital officer.
Blaze Pizza named Brad Reynolds as chief financial officer.
Lift Brands, parent company of Snap Fitness, YogaFit, Fitness On Demand and minority partner for 9Round, bolstered its C-suite team. Paul Early came on board as chief financial officer, Rose Minar joined as chief marketing officer and Jon Cottam was named CEO of Europe, the Middle East and Africa.
Jack in the Box appointed Steve Piano as chief people officer and Carlson Choi as chief information officer.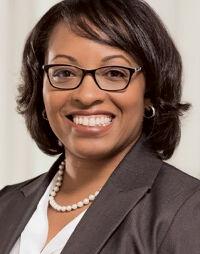 Tiffanie Boyd, formerly an executive at General Mills, joined McDonald's as U.S. chief people officer.
Subway named Donagh Herlihy chief digital and information officer.
BurgerFi appointed Henry Gonzalez as chief marketing officer.
World Gym International appointed Jared Deptula as a franchise business coach.
Hilton named Clarence Tan, former principal and corporate adviser at Valor Hospitality, as senior vice president of development for the Asia Pacific region.
Salsa Fresca Mexican Grill hired Eric Friedman, a former team director for New England at Chipotle, as its new chief operating officer.
Send promotions and new hire news in franchising to Callie Evergreen, cevergreen@franchisetimes.com.