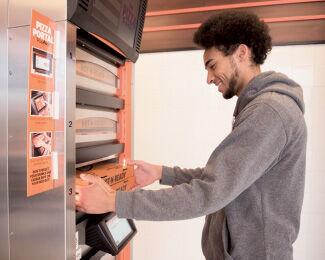 Before the COVID-19 virus came and dramatically accelerated just about every convenience-oriented channel, digital pickup was a trending favorite among consumers.
What's driving consumers to do their own driving? Above all, it comes down to frictionless digital ordering but also control of the experience. Especially now, people are making fewer trips—toll-road operators said traffic is down by 55 percent compared to a typical year—and the trips they make aren't impulsive, lunchtime Target runs, they are planned.
"When people get out of the house, they're more apt to gang up their errands. It used to be I'd go to and from work every day," said Hope Neiman, chief marketing officer at the data and digital ordering advisory firm Tillster. "Now, I'm going to go to the post office, something else and then pick up food. Pickup, not only is it less expensive, I'm more in control of the time. I know when I get there, they're going to tell me when it'll be ready and they're not going to combine three orders."
In company data, she said she's seen pickup expand 40 to 80 percent higher than delivery during the pandemic.
Concepts with strong digital infrastructure saw this shift prior to the pandemic, and like many trends it's been goosed along as consumer behavior changes.
At Panera, digital pickup was a big part of the company's major 2.0 technology update in 2014. George Hanson, the chief digital officer at Panera, said the adjustment was about giving consumers whatever access they wanted, and it was good back then and better now.
"Pickup is a significant percentage of the business. It's close to 25 percent of our business and half of that is in café and half is curbside," said Hanson. "Before COVID it was significant, and during COVID it jumped by about 10 percent of total sales. We've seen quite a shift."
Hanson, who joined the company early in 2020 with a goal to enhance digital sales with retail ecommerce methods, touched on one of the three key parts of a successful digital pickup process: technology. But beyond a good digital ordering platform, success also requires strong operational guidelines, marketing and training for the consumer.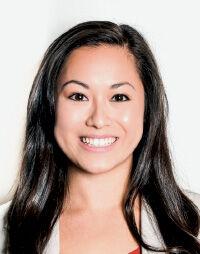 How to do digital pickup right
To capture the growing number of consumers who want the control, convenience and low-friction experience of digital pickup, restaurants must start with a robust and reliable ordering system. If it's not more user friendly than ordering at a counter, the channel will not fare well.
McAlister's Deli had an app, and it worked fine, but it was clear from user reviews and feedback that it could be better. In what turned out to be serendipitous timing, the company launched a new app just before the onset of COVID-19.
"It really was a major shift; the timing is really interesting. We basically had a month on the new platform before the pandemic. Then we saw this massive shift from dine-in to digital. We really looked at all our channels at that time and made sure it was the right guest experience for them," said Jessica Wu-McConnell, director of digital marketing at McAlister's.
To really get the most from the channel, the process benefits from ongoing iterations directed by the consumers who use it.
"We did a lot of consumer research to design the app and how they want to order from us. Our menu is very extensive, our Choose Two is a pretty extensive process. We did research, we visited guests and team members to get to what that ordering process looks like and make it as easy as possible," said Wu-McConnell. "We designed kind of the base menu in a way that we try to streamline the number of clicks to select an item. We wanted to minimize clicks as much as possible."
Long an obsession in the world of ecommerce, removing clicks from the sales process is becoming a guiding force in restaurants as well. And not just for customers, but staff, too.
Neiman, of Tillster, said notifications can be as basic as a beep from a tablet or a note on the order, but whatever the operational process is, clearly assigned responsibilities for handling preparation and pickup of digital orders are essential for any strategy.
New technologies, however, replace the commonplace shelves or pickup areas and there's more to come from automated pickup outlets.

The Pizza Portal at Little Caesars is one solution at the sophisticated end of the wide digital pickup spectrum. The fridge-size device allows customers to come in, scan or enter a code and grab their pizza out of a heated, automated slot. It's almost as easy on the back end thanks to integration in the chain from order to pickup. That means a slot is held for the right time at the moment the order goes into the system.
"It can be wildly complicated depending on the degree of integration," said Mike Wills, CEO of Apex, the maker of the equipment behind the Pizza Portal. "The real issue in a non-integrated approach is on the operator side and on the store associate to enter everything manually."
Little Caesars Chief Information Officer Anita Klopfenstein said taking complexity out of the operations was a core part of the tech-forward update, as was training the consumer how to use it.
"We wanted to make it very streamlined and easy not just for our consumers but for our colleagues in the store," said Klopfenstein. "Then one of the things we started looking at was the user experience for the customer, how do we streamline it and how do we communicate" how to use the portal. "You walk in and you're standing in front of this monster thing full of doors."
That consumer communication is an important part of the process for all concepts, even those with just a pickup shelf as the final touchpoint. Customers should not feel lost, and even if the solution or the tech is straightforward, it requires some training.
"We did a lot of work with usability experts, that really helped us come up with great ways to explain the portal. We did that with commercials when it launched and in the store displays," said Klopfenstein. "And we found out that customers figured it out right away, they were smart."
For all the technology going on in the app and behind the line, the end experience should mesh with the concept's overall branding. For Panera, that meant injecting some warmth and personal interaction.
"Warmth really matters. The first thing we want people to feel when they walk in is welcome," said Hanson. "Digital or non-digital, that's who we are and what we value. It's really about acknowledging and greeting them with a smile and just being available to them. Usually, we want GMs spending more time in the lobby greeting customers and answering questions and making people feel welcome."