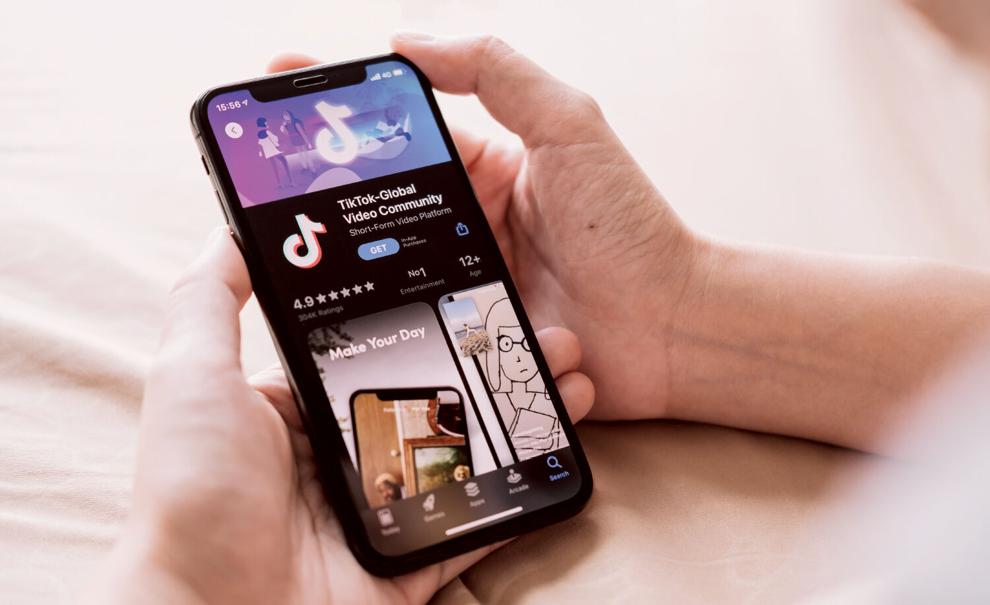 When chicken sandwich franchise The Red Chickz started its TikTok account in 2019, the social media platform didn't have the level of influence it has today. The team had the shared goal of making fun, "crazy" content, CEO Shawn Lalehzarian said. Red Chickz wasn't focused on the right lighting or appeasing the TikTok algorithm for views and followers.
Now, with just two restaurants open, the brand has garnered 1.2 million followers on the platform. "We get a lot of our customers finding us on social media and giving us a try and then becoming a loyal customer," said Lalehzarian, also the brand's co-founder.
Curating a brand presence on social media isn't new. When Tumblr was the hottest website a decade ago, Denny's drew followers from all over the world and was known for its often absurd posts. Wendy's has a long-running bit on Facebook, where the brand posts as though it's a grandparent who isn't familiar with how Facebook works. McDonald's has 4.7 million followers on Twitter, with posts ranging from the promotional to the ridiculous, such as the recent query, "do mcgriddle and ketchup belong in the same sentence."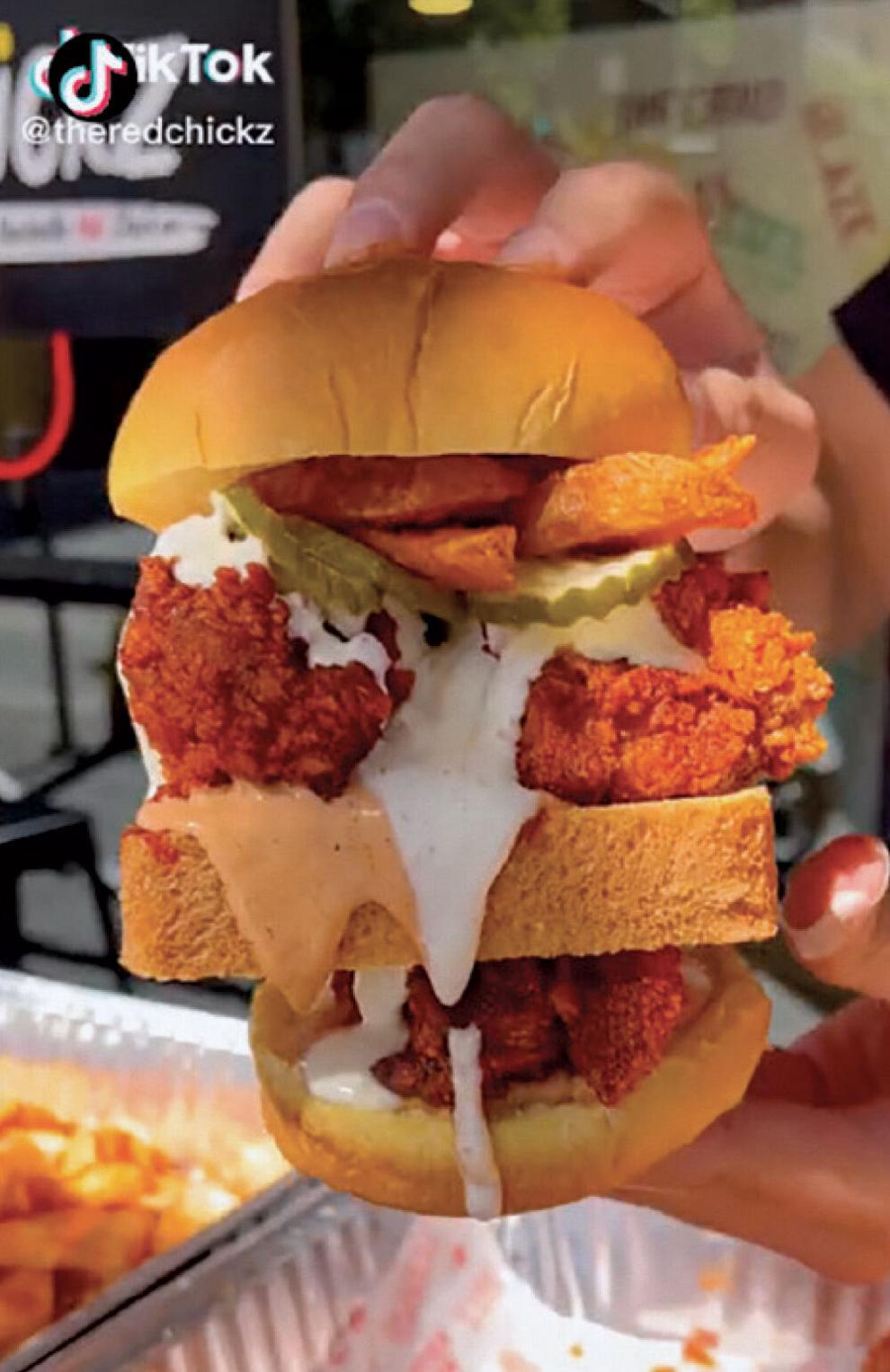 TikTok, owned by Chinese parent company ByteDance, was the most downloaded app worldwide in 2022, with 672 million downloads, according to Business of Apps. It is followed by Instagram, with 548 million downloads.
Red Chickz has a tried-and-true star of its videos: the sandwiches. Scrolling from video to video, viewers will see fried chicken smothered in sauce or pickles or coleslaw. The page's content creators often take requests from commenters. "We like cheese though," says one commenter. The page posted a video of a sandwich being made with a slice of cheese on top. A comment saying "not enough pickles" received a video response of a sandwich with around two dozen pickles.
In terms of the app's return on investment for Red Chickz, the response was a lot more apparent in stores initially, when customers would come from hours away to try the food. "It's not as much, but it's still there. It definitely brings the awareness and some additional sales," Lalehzarian said.
Taco Bell, which joined TikTok in 2020, has 2.6 million followers, more than double that of Red Chickz. The brand's head of social, Nicole Weltman, has a team of strategists and content creators who work together to create video content across social media platforms.
Taco Bell has a history of unique and funny advertising. There is, of course, the ad campaign starring the famous Taco Bell chihuahua with the catchphrase "Yo quiero Taco Bell," which began airing in the late '90s.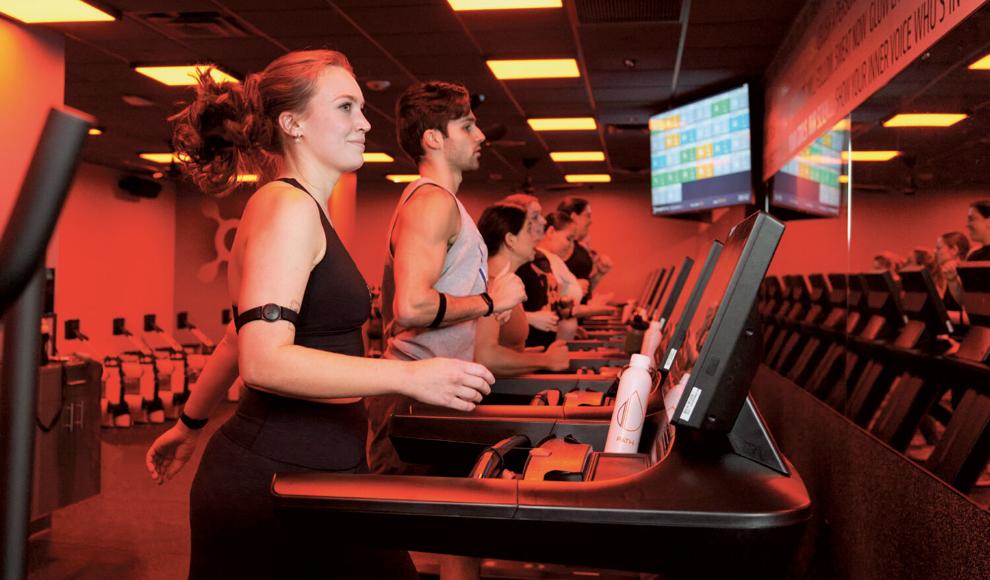 "We would never want to show up in a way that was inauthentic to who we are as a brand," Weltman said. Taco Bell has done "deep strategy work" to figure out its core audience on TikTok.
The nearly 8,000-unit franchise takes a three-pronged approach to TikTok. "What are the stories that make sense for us to tell? What are the trends that it makes sense for us to react to? And where are the moments that we can really build community and interact with our community?" Weltman said. "TikTok allows you to do that."
The brand also leans in to jokes about itself online, such as comments about its new menu items simply being revisions of the same handful of ingredients. In February, the brand posted a video with text that read: "I need the same 5 ingredients just rearranged in different ways" over audio saying, "We got what you looking for." The video was captioned, "self-awareness is key."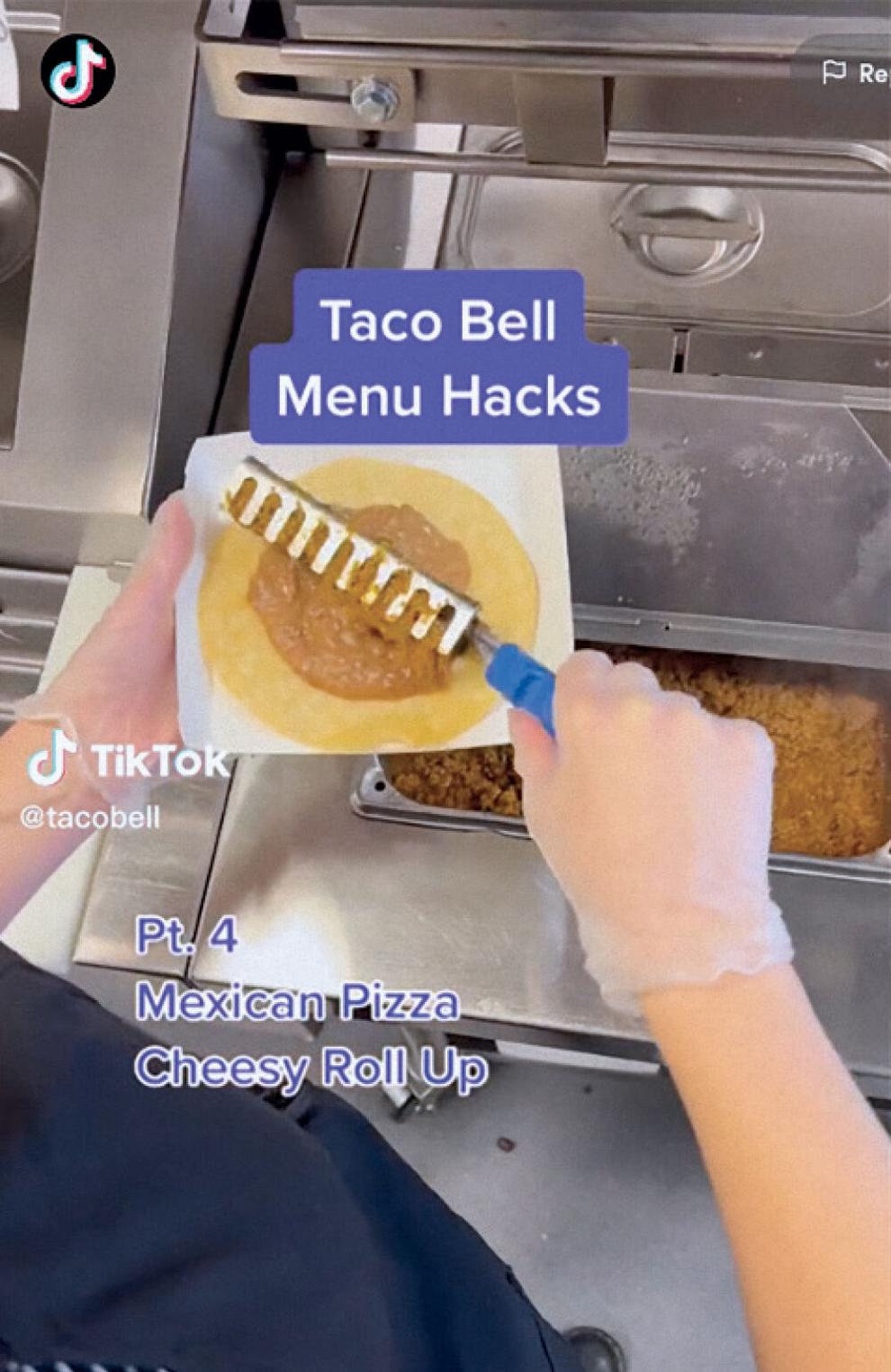 Taco Bell has a reoccurring personality in its videos, Milo Simpson, who is often seen eating in his car, making videos using trending audios or, most recently, being interviewed by "Saturday Night Live" alum Pete Davidson about the brand's breakfast menu. Davidson has been a spokesperson for Taco Bell since 2022.
Videos that have received a lot of views include food-making videos, and that's true across TikTok. Taco Bell has posted numerous point-of-view videos of menu items being made, such as the spicy potato soft taco or a steak quesadilla. Taco Bell also posts "menu hacks," which likewise have gone viral for many brands using the platform, as menu items are combined or swapped for a new flavor.
Taco Bell has mastered posting videos to get more engagement in the replies. In one TikTok, Simpson is seen dipping a Cinnabon Delight into a cup of nacho cheese (which he does not acknowledge), and he asks followers to comment with their favorite menu hack. The rather odd combination was met with replies like, "So no one is going to talk about how he's dipping a Cinnabon Delight into nacho cheese?" and "@tacobell fire this guy."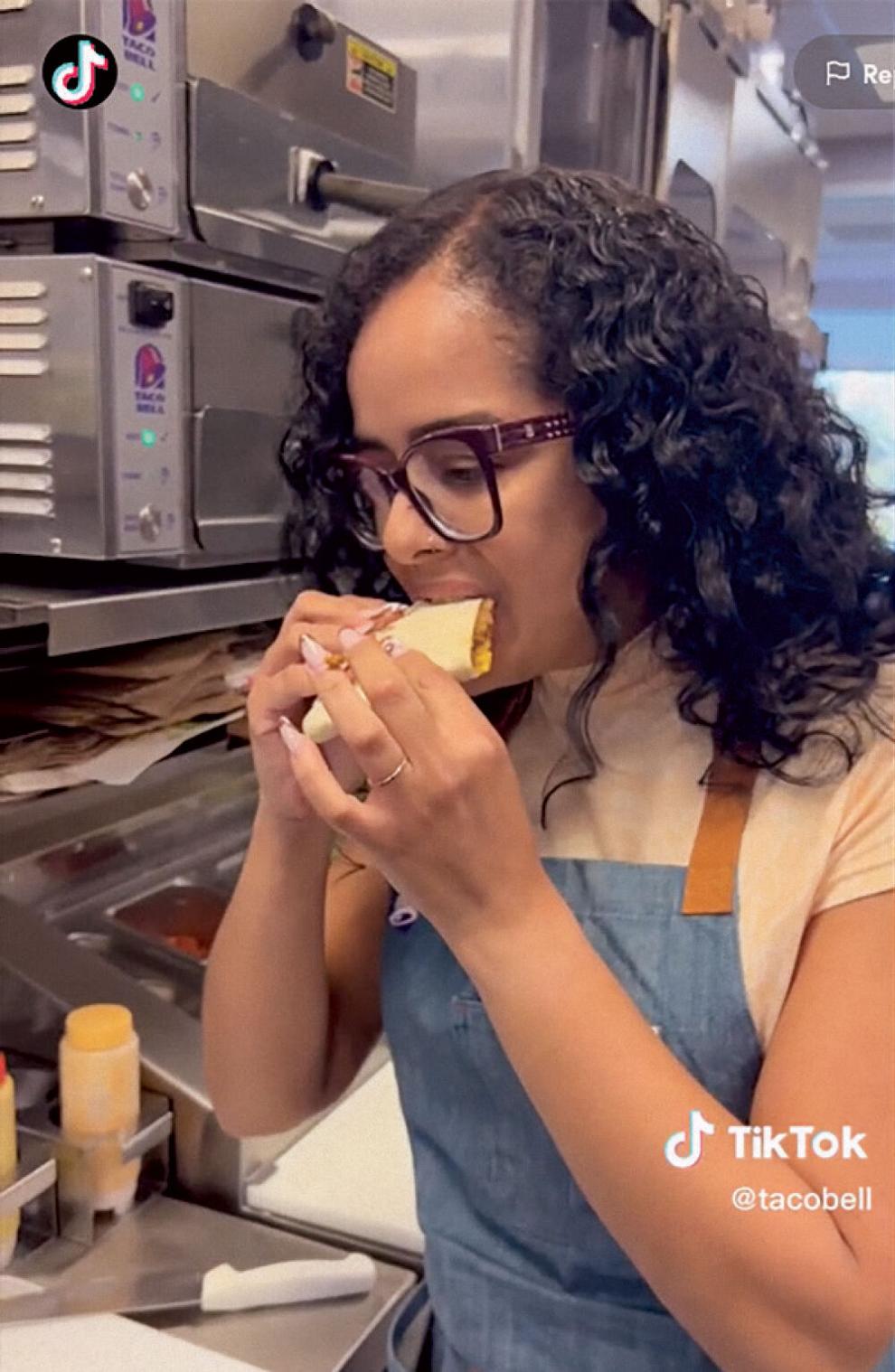 What happens if TikTok is banned in the United States? TikTok has changed consumer behavior and consumption substantially, Weltman said.
"What I study is what is that consumer habit, because that will never go away," she said. Consumers may move on to a different app or website, but the habits will remain, she said.
Lawmakers in countries including the United States and Canada have proposed banning TikTok for security reasons, expressing concern over ByteDance's access to user data. In January, Missouri Senator Josh Hawley introduced a bill to ban the app entirely in the United States. India banned the platform nationwide in 2020.
In February, the White House announced employees with government devices had a month to delete the app. Great Britain, Canada, France and other countries have implemented similar bans on government devices. U.S. universities such as Auburn University and Boise State University have blocked the app from campus Wi-Fi networks.
Orangetheory Fitness started its brand TikTok account in 2021 and has nearly 10,000 followers. The franchise recently partnered with TikTok influencer Allie Bennett, who has more than a half-million followers on the app and is known for her "treadmill strut" videos and playlists. Bennett creates Spotify playlists that, when played in order, slowly increase tempo so users can "strut" while walking, increasing in speed with each song.
Orangetheory offered a limited class in April that incorporated a treadmill strut, which Bennett worked with the brand to create. "As a heartrate-based workout that hinges on treadmills and motivating beats, this was a natural opportunity to translate Allie's virtual movement into one that people can experience together as a global" community," said Kelly Lohr, chief marketing officer of Orangetheory.
The fitness franchise works to "build the same community fostered in our studios to the platform," Lohr said.
Even if TikTok is banned in the U.S. or other countries, short-form videos and their marketing influence on users is here to stay. For whatever platform comes next, franchise brands need to be ready with their authentic voices—and plenty of pickles.