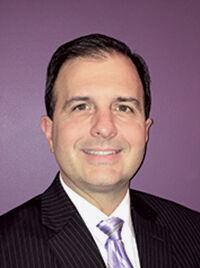 Local Marketing Solutions Group or LMSG heard through the rumor mill that MoneyMailer USA was shutting down. "It was a strategic growth company and we had done a number of acquisitions. Going into 2020, we didn't have an acquisition planned," said LMSG CEO and President Al Croke, who noted LMSG will post $55 million in sales in 2021. "When we heard about it, our eyes lit up," he added, because the firm provides all sorts of marketing products for small and mid-sized businesses but lacked a direct sales channel.
MoneyMailer had both a corporate sales team and a franchise network. "This was the big chance to go direct. MoneyMailer was the key missing puzzle piece for us," Croke said.
Tom Baber, meanwhile, was an early franchisee of MoneyMailer, and had watched with dismay as two sets of owners neglected the brand, in his view. "Unfortunately, at that time, the company was run by a non-franchise experienced CEO. They were very focused on the bottom line and lost focus on the franchisee profitability and satisfaction, and product development. It was a low investment, high bottom line, an unfortunate lack of focus on the fundamentals," Baber said.
A second group came in and began working on a turnaround, with decent results in the fall of 2019, he said. Then COVID-19 hit. "We ceased operations," he said, learning the news "in a letter from ownership March 27." Baber immediately began working on buying the company, in partnership with LMSG. "The time frame is insane," and they completed the transaction on April 24. "That's the reason it had to be quick, is because we're sort of a melting ice cube. Our clients needed to be serviced."
About 59 franchisees are in the MoneyMailer network, with average unit volumes around $600,000. Baber said a new franchise disclosure document is being prepared and then new territories will begin to be sold. Some MoneyMailer customers such as restaurants have been closed during the pandemic and are not doing well; meanwhile, others such as home services providers are doing gangbusters. "I can't wait to see what the franchisees will do post-COVID," he said.
"I knew that we had to save this company, because I knew what the opportunity was for the ultimate consumer customers and our franchisees," Baber added. "We do feel good about saving a 40-plus-year-old company."
---
Inspire Brands Wins Franchise Times Deal of the Year
2021 Winners Include 10 More Daring Deals: