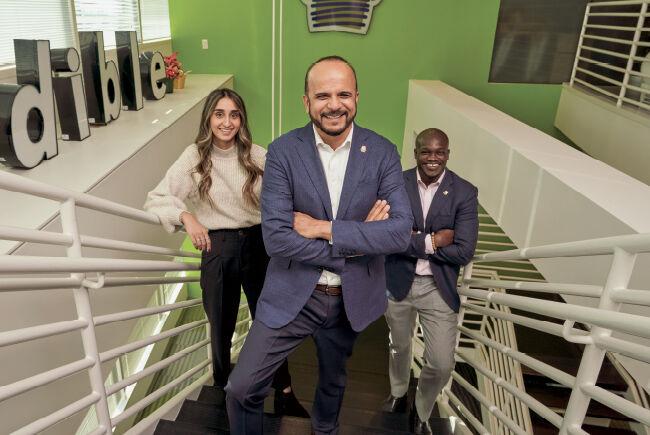 After two years in a row of double-digit sales declines, 150-plus stores shed and the abandonment of a costly effort to drive people to stores rather than spending heavily to beef up e-commerce, Edible Arrangements is back on track. So believes Tariq Farid, CEO and founder of the 20-year-old brand, a franchising Hall of Famer who includes the late Fred DeLuca at Subway as a mentor.
"He'd say, 'Success was the biggest failure. We lost the edge.' I saw that happening" at Edible Arrangements, Farid said about the franchisor of fresh-fruit arrangements he founded in 1999 and grew to more than 1,100 stores. A new management team, new headquarters in a new city and a slew of new initiatives are driving top-line sales growth at the franchisor for the first time since 2017.
But with royalties, marketing and e-commerce fees at times reaching 20 percent of sales, some franchisees wonder if all that growth will simply enrich Farid and the myriad affiliate companies he owns, rather than plumping their own bottom lines. Where will their profits come from, some operators wonder.
Converting data into insights
It's a Tuesday morning at 11:30 in Edible Brands' new headquarters in Atlanta—formerly a Porsche dealership with the fancy light fixtures and other appointments to match—and time for Cheikh Mboup's weekly all-staff gathering. (Edible Brands is the new umbrella name for the franchisor, unveiled in late 2019, but Edible Arrangements is still in use.) Mboup, president and COO officially since January 2020, calls on executives in turn to fire up the 30 or so staffers in person and another 20 on the video screen, with "rolling schedules" during COVID-19.
"Does everybody know what our goal was last week?" one woman shouts. "We had a Roll Tide kind of week," referring to Alabama's storied college football team. Mboup replies: "No Alabama fans?" when the crowd seems unmoved. But she continues: "We finished last week in the U.S. at $9.5 million versus $6.3 million the week before" on a key sales metric, and Mboup leads the crowd in applause as more execs share their updates and people start to whoop and holler.
Born in Senegal to a diplomat father, now deceased, and an educator mother, Mboup graduated from high school at age 15, and went on to earn an MBA at Jacksonville University and a doctorate in business administration from Argosy University before going to work for a large supermarket chain. "We lived in 11 countries by the time I was 13," he said. "As we traveled from one nation to another, you get home-schooled a lot. There was never such thing as summer." In each new country he'd take a test to determine his grade placement, and his mother's exacting standards meant he finished up early.
"My mother was beyond strict. My mother would give me the look, and that look was a paragraph," he said with a laugh. "But it was a great balance" with his more easygoing father. "As long as you don't kill someone, you're great," he said about his father's view. "Let's talk through it," was his father's typical saying.
Mboup speaks five languages, including French, Arabic, English, plus a northern African dialect and a dialect from his village in Senegal, where his father's family are farmers and his grandmother a beloved mentor. In a global franchise like Edible, that's a benefit.
"Dubai, Saudi, China, even in the United States," with franchisees from the East Coast very different from those on the West Coast or Texas or the Midwest, he said, he adapts his style each time. "I have to adjust myself to truly understand," he said. When he was put in charge of operations, "I visited personally 700 locations." In August last year, he was elevated to chief operating officer, the first to hold the position at Edible, and gained the president's title in January 2020.
The appointments followed a short tenure as CEO by Mike Rotondo, who gained Farid's attention when Rotondo engineered an enormous growth curve at Tropical Smoothie Café. At that time, in 2018, Farid relinquished his CEO title and entrusted the brand to Rotondo's strategy of beefing up store locations. Months later, Rotondo was out and Farid was back as CEO. Meanwhile, sales declined 11.8 percent in 2019, to $442 million from $501 million the year before, according to the Franchise Times Top 200+. The 2018 number was itself down 10.3 percent from 2017, a disastrous record that Mboup said gave him pause when he was asked to be COO.
"It did, it did, it did," he said. "I had to really dig deep in me. It was a matter of, can you even articulate what you need to do? Double digit, it's tough, and it wasn't six months, it was two years. You start to say to yourself, is this it? Is this the new normal?" Meanwhile, "You have 55 people telling you how awful" everything is.
"I went back to something I find comforting: converting data into insights. We have a lot of data," and he soon realized how to use it. "What's wrong? This brand wants to depend on only one thing—arrangements. I asked, is Edible Arrangements a brand or a category? That was the most difficult thing to convince" franchisees. "How much of this belief do you share, and how long does it take to get others to believe?"
In meetings with franchisees, Mboup said, "We'd spend three to four hours on how stupid your idea was," he said, meaning his idea to expand the brand into multiple other product lines. But he kept at it. "Friction doesn't bother me. Intellectual friction is one of the greatest things you can have," he said, and he came to rely on one of his father's sayings. "Let's talk through this," was his attitude.
"At the end the brand must move forward. "For a long period of time, we sold one commodity. They could be done at 1" he said about franchisees, meaning early afternoon. "That category started to invite others in. That's a warning."
It's been a tough haul for a franchise where the average store in the past took two people to run, the average order was $80 or higher and corporations were some of the best customers, with seemingly unlimited budgets. "If I'm in a store, making that arrangement, and all of a sudden I introduce one item, yes it introduces friction," Mboup said.
But Edible has introduced far more than one item, in just one year rolling out everything from fresh boxes of produce when the pandemic hit in March 2020, to Edible Ink so people can personalize their gifts, to the addition of fresh flowers to fruit arrangements from an acquisition called FruitFlowers, to Bakeshop items where operators bake fresh cookies and other goodies, to a line of cheesecakes, and even to a licensed music platform called Edible Music so customers can stream a playlist of Christmas songs. At times the offerings can seem at least dizzying, at worst desperate.
Average stores open for three years are doing $153,000 more in sales than the year before, with an AUV nearing $570,000 at the end of 2020, he said, compared to $416,906 in 2019 according to the 2020 FDD. More stores than ever, about 46, were hitting the $1 million sales mark as 2020 ended.
"It didn't come without some pain," Mboup said, but he takes a broad view. "Are we in a popularity contest, or do we have a burden" of creating wealth for franchisees over time? "Generational wealth depends on your shoulders," he said about being a franchisor, meaning righting the system is more important than making decisions to placate individual franchisees. "You can't afford to fail."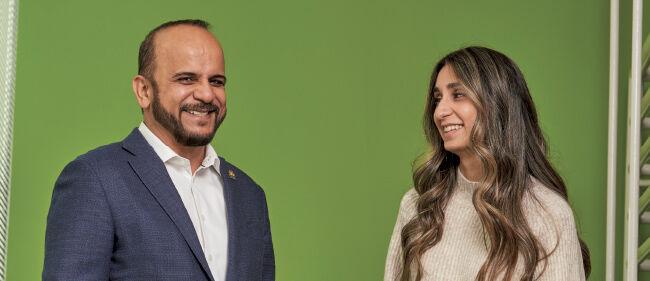 A 20 percent haircut
Notably absent at Edible Arrangements is any discussion of profitability for franchisees. Three executives interviewed at corporate either avoided the topic or referred it to others, and Item 19 in the franchise disclosure document does not include EBITDA or cash flow at the unit level, the metric most important to franchisees. When asked in writing to address profitability, corporate gave a short, written answer through a spokeswoman: "We do not have EBITDA information from the stores." Given a franchise that's 20 years old that reached more than 1,100 stores at its peak, that's a glaring omission.
It's also a big problem for Ben Hiner, a franchisee since 2006 who owns four stores in Kentucky, down from six, and heads the Edible Arrangements franchisee association that sued founder Tariq Farid, the brand and its affiliates in April 2020. "People are walking away from their businesses," Hiner said in an interview last summer. Edible had 1,132 stores at the start of 2017 and 987 at the end of 2019, its FDD said. Hiner declined to state the number of franchisees that are members of the association, as did its attorney.
"Our margins have shrunk so much," Hiner said. "I'm off 30, 40 percent four or five years in a row, bottom line number." The same goes for other franchisees, he said.
The biggest fee increase comes from EA Connect, the online platform that Edible developed from the very beginning when Farid launched the franchise. From founding until 2017, EA Connect charged zero percent in fees. "Then it was 2 percent. Then in 26 months it went from 2 percent to 6.5 percent, and that's where stores really started to close," Hiner said. Then another hike came, to 10 percent for each online order, instituted in November 2019 with only 60 days' notice, Hiner said. Add a 5 percent royalty, a 3.5 percent national marketing fee and a 1.5 percent local marketing fee, and the problem is clear, the franchisee association says. "We get a 20 percent haircut right off the beginning," Hiner said.
"It's so sad because I've been taking phone call after phone call from franchisees. A lot of people know me, I've won a lot of awards, plus they know me for founding the EA Association. I'm just hearing story after story. 'I'm going to have to file for bankruptcy. I've lost my retirement fund,'" Hiner said.
Even before the latest wave of product introductions, Hiner said, Edible had a poor track record of rollouts. "They wanted to go with us selling yogurt. At stores that are renewing, they made us buy a yogurt machine, between $3,000 and $6,000, and 18 months later the program gets sh*t-canned. It's stuff like that," he said.
Farid has an ownership stake in Rocky Mountain Chocolate Factory, and in early 2020 automatic shipments began going to stores, Hiner said, even though the stores had not asked for them. "We're sitting on these chocolate bars and four packs, and the margins are horrible on them. We should have a 22 to 28 percent cost of goods max; these are like 50. To me, the only person that could benefit from that is himself," Hiner said about Farid and his affiliates.
"It was $320 to $360 per month. He constantly auto-ships us stuff, and a lot of the stuff he sends are from companies he owns," Hiner said. "We still have to pay the EA Connect fee, the 5 percent royalty. That's what's killing us."
Edible Arrangements has a long list of affiliates that earn fees for corporate listed in its FDD. Netsolace Inc. sells franchisees computer hardware and licenses proprietary computer software, technology and services that franchisees must use, and maintains and operates the franchise system website. Set-up fee is $15,000 to $30,000 per location. Monthly fees are $160 to $400 per month.
Edible Connect, formerly called EA Connect, administers the website and the business generation program, for the aforementioned 10 percent fee each transaction; that fee can be 20 percent or 30 percent depending on where it originated. The mobile app connected to the platform charges zero percent now, but Edible "reserves the right" to charge up to a 30 percent fee, its FDD says.
Berry Direct, the equipment and packaging supplier for Edible franchisees, costs franchisees $17,500 to $18,500 up front.
A new affiliate, called Incredible Edibles, ventures into CBD- or cannabis-infused products, and entailed the launch of a separate company. It's another bone of contention. Farid in December 2020 said he plans to launch that company as a separate franchise later in 2021, but prior to the launch, Hiner said corporate conducted an ill-conceived test of the products in Edible Arrangements stores.
"He tried to get us all to sell CBD lines in our stores, and there are very few that did," Hiner said, in part because some states require background checks for selling CBD products and bear other requirements. "Again, here's a perfect example of it, he wants to roll it out to the entire system without testing it first."
Robert Zarco of Zarco Law Firm, who is the lawyer representing the franchisee association, also accused Edible of improperly diverting resources to Incredible Edibles and fraudulently misusing ad fund dollars. In fall 2020, a judge dismissed the lawsuit, saying it properly belongs in arbitration due to an arbitration clause in the contract. Zarco's firm is pursuing the complaints there.
Another lawsuit from a Tennessee group of franchisees alleges misappropriating money from the brand fund, "failing to provide consistent leadership for the franchise system, price gouging and charging excessive fees, and inappropriately sending franchisees product shipments from a new vendor."
A third lawsuit filed by franchisees of five stores in Quebec claims the brand has "totally abandoned them," violated Quebec French language laws and has "poor knowledge" of conducting business in the Canadian province where French was declared the official language in 1977.
In all, Item 3 of the Edible FDD lists eight lawsuits pending against the brand or against the brand's franchisees.
In Hiner's view, Farid is an admirable entrepreneur who has lost sight of his franchisees. "This is what gets me worked up and my blood boiling, because it's sad, it's sad. I don't personally understand what he can be thinking," he said about Farid. "They say money changes everybody. I don't know if that's the case with him, but the last three to four years, five years, it's been one thing after another that's only benefitted him or his family or the direct owners of the company. We have not had one thing that's done us well in the last three or four years."
But Hiner holds out hope. "I love this company. I love what he started," he said, emphasizing the word "love" each time. "I love our brand and I think our future could be so bright, if he could fix the system."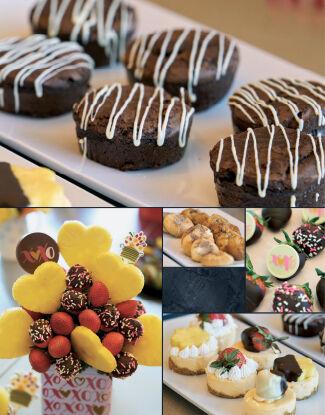 'We needed to transform the brand'
Tariq Farid is leading a fast tour around new headquarters in Atlanta in early December, where 180 employees normally work but with many people on a "rolling schedule" and many spaces empty due to COVID-19 requirements. His favorite stop is the innovation center, where staffers have arranged a wide assortment of new products to display—cheesecakes, cookies, fresh flowers and many more treats, all rolled out since August 2019 as the new executives he hired or promoted came on board with a mandate to fix the company.
In addition to Mboup, elevated to COO and then president, that includes his daughter, Somia Farid Silber, the 27-year-old named VP of e-commerce in October 2019 who has overhauled the strategy intended to make Edible Arrangements relevant to a younger clientele. She is the first child to join the business to date, with her two sisters in their 20s opting for other pursuits, but her three other siblings younger than 13 with ultimate plans yet unknown.
Farid calls Mboup, Silber and other executives "rock stars," with a sense of urgency needed to reverse course at a company in crisis. "We probably had more innovation in the last eight months than the last eight years," Farid said, "because we needed to." The franchise had been a sales machine for years, he pointed out. "We had a very successful run, 38 percent for 18 years year-over-year growth. We never came up for air, we just kept working."
But by 2018, times had changed, with Farid seeing the need to beef up e-commerce as consumers changed their habits. By then, Google had changed its search protocols, third-party delivery providers were getting goods to customers in an hour, and Amazon was gobbling up everybody's business. But Mike Rotondo, the outside CEO named to the post in 2018, and others were "store people," who along with franchisees wanted to invest at the store level, a strategy that ultimately failed.
"We went through this very costly experiment of trying to bring people into the stores," Farid recalled, saying he went along at first with the store-first strategy, ceding to executives and franchisees. "You'd better as a brand do what customers want, meet them at their front door rather than focus on getting them to come to ours," he said.
"Eighteen years in we decided we needed to transform the brand," but franchisees weren't on board. "You think, you've done good and you don't want to change. More of the business was going to e-commerce, and franchisees didn't want to spend money" on things like technology or one-hour delivery.
"I feel that a little bit of an uncomfortable environment is actually healthy in franchising," he said, when asked about the litigation brought by the EA Association, as well as in Tennessee and Quebec. As for the e-commerce fees going from 2 percent to 6.5 percent to 10 percent, he pointed out that's only on online orders, and the increase was crucial to invest in the online platform where more and more customers were migrating.
"By the time we got into COVID, we had five months of positive comps," he points out, starting in late 2019 until March 2020, with about 12 or 13 percent sales increases. In July, Edible said sales were up 18 percent in total for the first six months of 2020, with U.S. company sales since April 1 up 70 percent.
"We'll end up $7- to $8 million invested in digital in the past year or so. We're planning $20 million over the next two to three years," he said, adding this investment will "totally transform the way we do stuff."
As for franchisees complaining about e-commerce fees, he doesn't buy it. When people open a store, he said, "70 percent of the orders just come in. You're a fulfillment center." Restaurants and retailers pay 33 percent to Uber Eats or Grubhub or other third parties, he pointed out, meaning Edible's rate is cheaper. Since the founding of the company until 2018, "that fee was 2 percent. We couldn't do that anymore because the digital world changed. I wish the franchisees would give credit, because for 18 years it was 2 percent," he said, although he knows such credit is highly unlikely.
Somia Farid Silber is leading the e-commerce strategy for Edible. She recalls driving with her grandmother to make deliveries. "I was 6 years old," she said, and to this day, when she works at a franchisee's store, delivering those goodies is her favorite activity because the customer's face always lights up with a smile. She worked at a digital media agency after attending Babson College in Boston before joining the family brand. "I actually love it," she said about working with her father, although "sometimes it can be difficult when your boss is your dad." If they disagree, they deal with it and quickly move on.
"For me, just seeing what Tariq has been able to create, and then think about what I could bring as the next generation of the business, it's been really fun and rewarding," Silber said.
When she came in to the job in the fall of 2019, there were three people in her department; now there are 14. She moved the digital marketing budget away from protecting the Edible Arrangements brand and toward acquiring new customers, especially younger customers. Her second focus was looking at the website, especially at price points. "We needed to achieve $500 per square foot" in sales, a goal they're working toward. "We've introduced five to six more categories. We've never tried so many products under $50," she said, a promotional line that is pushed out daily on multiple platforms.
New offerings include everything from fresh flowers to freshly baked cookies to edible ink used to customize messages, adding complexity to franchisees who must handle such a large, varying inventory. Silber, though, is unfazed, as she seeks to broaden Edible's appeal to include new buyers.
"When I came in there was what we call an experienced gifter," in their 50s or 60s or older as a core customer, and "for me it was a little personal" that younger people weren't buying. "Gifting has changed from generation to generation. It's evolved quite a lot, it's become more personal" and instead of landmark annual occasions like birthdays or anniversaries that never vary, younger people might send a gift for a promotion or just to brighten up a bad day, she said. The Bakeshop items, for example, are a big hit with millennial customers. "For $24 you can send a box of cookies," she said, most likely prompted by a deal heavily promoted on Instagram or TikTok.
Her biggest lesson: "If you have the data, do it, launch it, and the beauty of e-commerce is, if something doesn't work, you can change it on the fly," she said.
That philosophy is straight from her father, a belief revived by fast changes demanded by the pandemic. Farid sums it up like this: "I think it taught nimbleness, this whole part about action instead of planning. There's no such thing as perfect," said Farid.
"This year, all this stuff I was trying to do for seven, eight years came together quick," he added, and he's confident the franchise has staying power, once again.
---
Hall of Famer a believer in franchising
Tariq Farid remembers the proud day, in February 2018, when he was inducted into the International Franchise Association's Hall of Fame, joining such legends as Subway's founder Fred DeLuca, Colonel Harland Sanders of Kentucky Fried Chicken and even Ray Kroc of McDonald's.
Farid's family came to the United States from Pakistan when he was 11, settling in Connecticut. His father worked as a machinist, plus worked part-time at McDonald's and Burger King to make ends meet.
Farid worked at a flower shop to make money, and at 17, opened his own. His unusual idea, for which no bank would give him a loan: creating baskets of fruit to look like flower bouquets, often dipped in chocolate and both healthy and delicious to eat. Edible Arrangements was born.
"We just bootstrapped it, just started it on the side of our flower shop with about a 600-square-foot location," he told the podcast "This is Success" in 2018. By then Edible had more than $600 million in sales and 900 franchises across nine countries.
He started franchising in 1999, at age 30, after a customer came in and asked if he franchised. "I hadn't even thought about franchising, so I said, 'Of course we're going to franchise! Where do you want to do it?'," he recalled. The man replied "Boston" and his franchise was born.
He was an avid learner, talking to franchising legends for advice about building his system, he told Franchise Times. "At 50, 60 stores, I'd ask mentors like Fred DeLuca, what was it you did wrong? He'd say, 'Success was the biggest failure. We lost the edge.' I saw that happening" with Edible.
He recalled that 2018 was a pivotal time for him and the company. In January he had opened a service center in Atlanta and would move the entire company and family there by August 2019.
He had just bought out the private equity firm Catterton, which had invested in the brand in 2012, so it was once again 100 percent family-owned. How does he feel about that? "Ecstatic, he said. "I look forward to handing it to the next generation," something he didn't envision before. "My family doesn't really hand down. They're farmers" back in Pakistan, and no one wants to do farming anymore, or the one-off businesses family members owned didn't necessarily have a future.
He remains a fierce believer in franchising, despite conflicts with franchisees that come up from time to time. "The best part of meeting with franchisees is they're going to push back, and the worst part is when they make it personal," he said. "What turns me off, don't curse a person out," other than him. "Call me, scream at me. I'm here every day. I'm working. I'm trying to figure out how to transform the brand."
In the end, he believes, "Sales fixes everything," he said about his focus to get back in good standing with his franchisees.
Would he do it again? "Hands down," he said. "I don't think anybody creates more millionaires than franchising. Jeff Bezos is a billionaire," he said about the Amazon founder, but he doubts anyone in the warehouse is. "It's like a Lego set. When it's built right, it's solid.
"The redundancy is the best part of it. Both franchisor and franchisee have to execute to succeed, and both have to mess up to fail. I've seen both. But if just one goes wrong, it will self-correct," he said.