---
#1 Circle K
Convenience stores
Circle K gets bragging rights as the No. 1 franchise on the Franchise Times Fast & Serious list, up from No. 5 last year. But true to form the Canadian-based convenience store and gas station retailer didn't respond to multiple requests for comment. We'll let its numbers do the talking. Sales grew 48.8 percent to $15.2 billion from 2018 through 2020, the three years that make up this ranking. Units grew to 11,312, up 40.5 percent from 2018. Enough said.
—Beth Ewen
---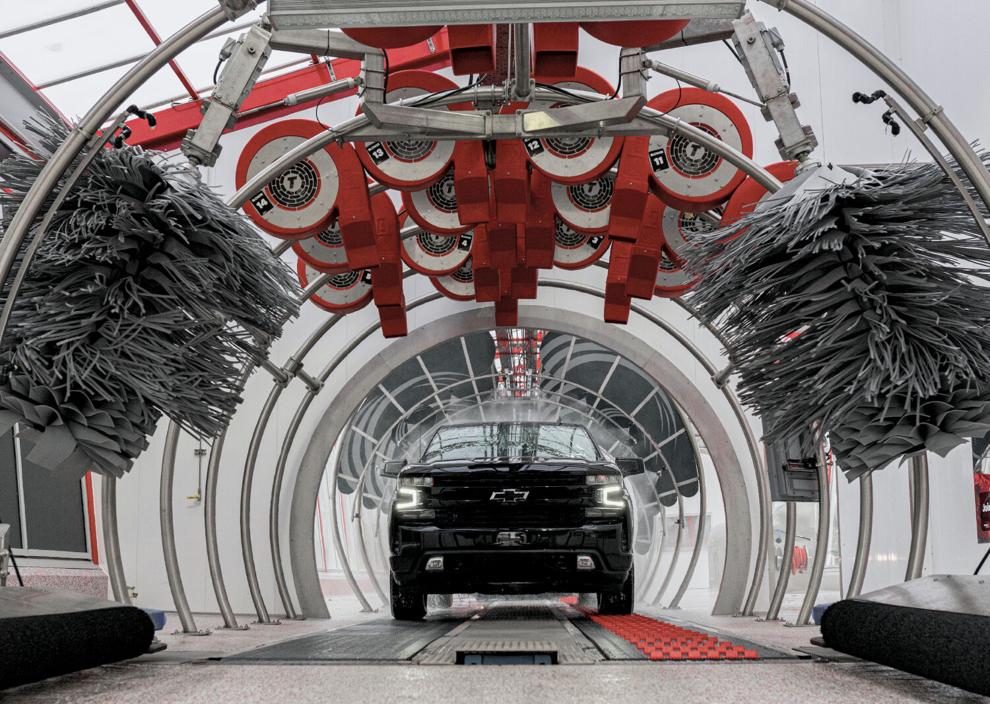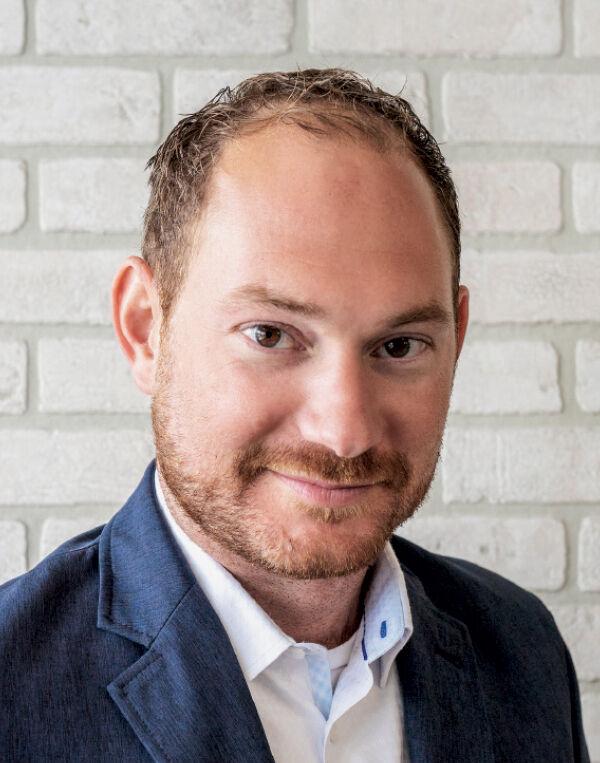 #2 Tommy's Express
Car wash chain
Tommy's Express debuts on our Fast & Serious list this year, for the first time reaching $64 million in sales (the floor is $40 million) from 70 units. But the company itself is no newcomer, said Ryan Essenburg, president and chief innovation officer and third-generation owner. "My grandfather and his brother started with the first car wash in 1969, in Holland, Michigan, and that's still where we are today," he said, adding a quick history lesson. "We evolved real quickly to what's called the conveyorized tunnel car wash," which conveys the car through a series of wash stations in an assembly line. "We got into the car wash equipment manufacturing business. My father grew and developed that," he said, about Tom Essenburg, founder and chairman. "We built a large equipment supply company, with proprietary patents on things like brushes and conveyors to wash the car." The family next turned to the modular building business, creating a full-site model. "The next phase was, realizing that our 50 years of operations experience could contribute more. We launched Tommy's Express as a franchise in 2016," said Essenburg. "We've been at it hard." CEO Alex Lemmen said franchisees from other industries, such as restaurants and big-box fitness, are taking notice of the car wash brand, which costs between $5- and $7 million to build and generates average unit volumes of $2.3 million, with profit margins between 40 and 50 percent. Low labor, usually five people per shift and 12 people on the payroll total, is another draw. "We might have 12 members on payroll total per site. And one of our stores did 3,000 car washes today. We joke that this stainless steel equipment shows up on time every day, and isn't impacted by labor shortages," Lemmen said. As for the inventor in the family, Essenburg has a quick answer. "That's my father, Tom. He's also been kind of the artist of the team. He created some outside-the-box ideas, including the patented round arch, which makes car-washing an aesthetically appealing retail business, not an industrial, automotive experience." Essenburg is all in. "We really set out to make car-washing an aesthetically appealing, sexy experience."
---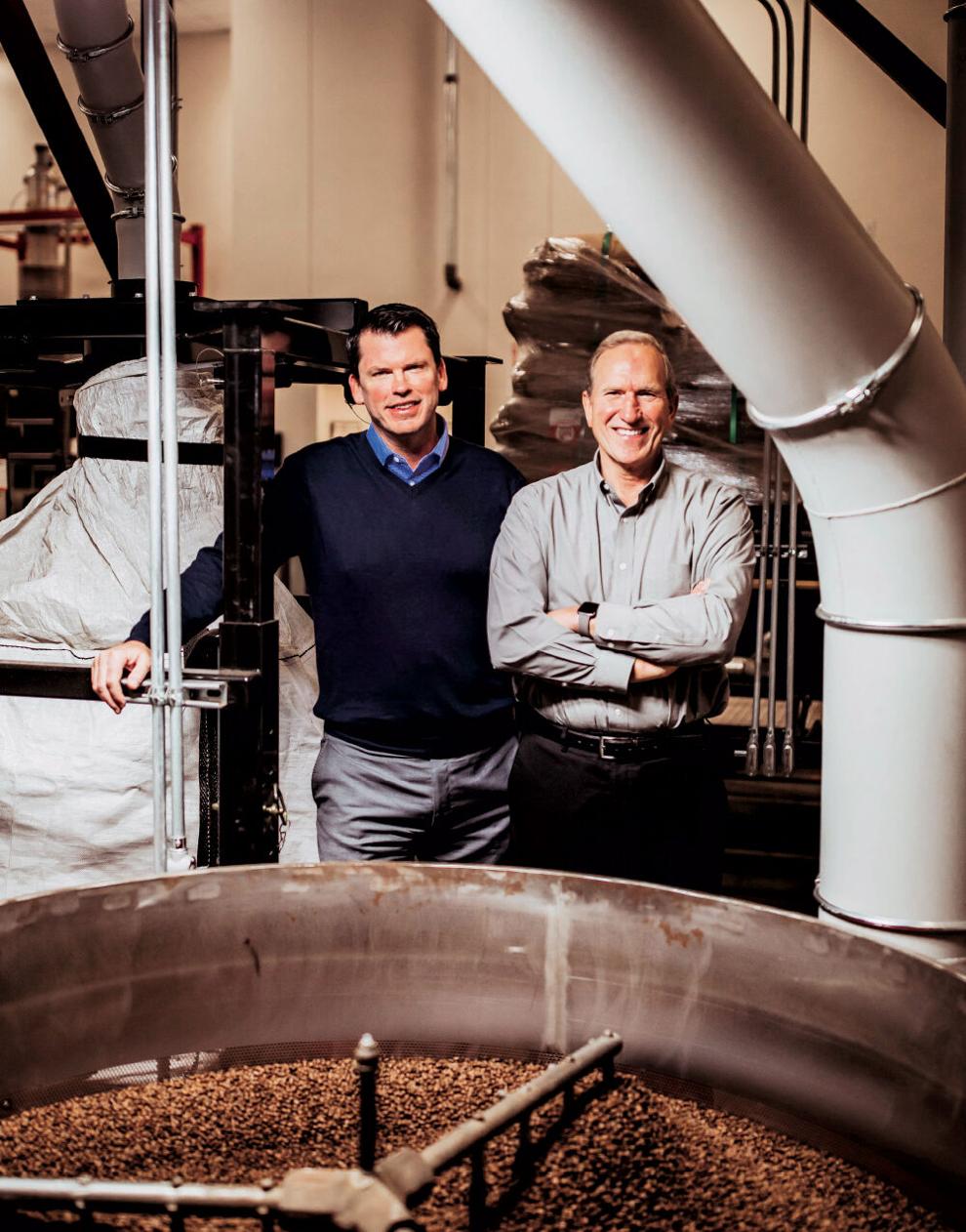 #3 Scooter's Coffee
Drive-thru coffeeshops
Scooter's Coffee jetted to No. 3 this year, up from No. 29. But CEO Todd Graeve said they're just getting started, projecting 600 to 650 stores open by the end of 2022. "We have a deep responsibility to resource way ahead of the curve. Right now, we could support 1,000 stores," he said.
A new warehouse and distribution center is set to open in Omaha, company headquarters, next door to the current one. It will soon house a new bakery that will be able to turn out 50,000 pastries a day, up from 30,000 now and back in 2012, 1,000. Another distribution center opened in Dallas and a third in Atlanta. And a second roaster will soon be installed in its Harvest Roasting plant on site.
Co-founder Don Eckles recalled the origin of Scooter's Coffee, when he and his wife, Linda, started out in Sacramento, California, in 1991. At the time, Starbucks had only 162 shops in the specialty coffee industry's infancy. "We worked our backsides off," he said, with Linda filling a basket with cinnamon rolls and coffee and doing delivery.
One day, Eckles saw a man building a little coffee shop with drive-thrus on each side.
He sat across the street for several days and counted the cars streaming through. "And Linda's out there with a basket!" he said with a laugh. By 1998 they had returned home, to Omaha, and set up their first Scooter's drive-thru coffee shop. "Scooter's was the customer. Scoot in and scoot out."
The first day sales were $98. The second day, $103. The third day, $108, Eckles recalled, and it took about six months to get to break even, $340, or 108 customers a day. "I never thought we'd go broke. I knew we could muscle it out. I just didn't know if we'd be working for nothing for the rest of our lives," he said, adding the early experiences inform how he treats franchisees today.
"When people bought a franchise from us, they trusted us to get it right. I never want to take our eye off the ball," he said.
Graeve, too, said his years as a Scooter's franchisee, eventually with 25 stores in Kansas City, are always top of mind. "It takes a minute, and you might even struggle a little bit," he said. "Most people have some fight along the way. For me it was learning how important grit and perseverance are."
Eckles, 66, said these days he's constantly fielding calls from private equity firms, but he and Graeve are all set with the funding received from McCarthy Capital, a family office based in Omaha, in 2018. "All the big guys, they call all the time," including one "who has practically offered me his kids," Eckles said with a laugh, but he'll hold firm at least until he's 70. "We believe we have big things to do in the next four years. We have an obligation to these folks."
He's bemused at some of the moves his competitors make, like Dutch Bros recent initial public offering in which the stock price started at $23 a share and soared higher than $80. "That valuation is obscene," he said. When others announce they're expanding their offerings, along with complexity and cost, he scoffs. "Dunkin's advertising pancakes for crying out loud," he said. "We say knock yourself out," while Scooter's focuses on profitability for franchisees.
Eckles and Graeve were about to break for a three-day immersion session with new franchisees, a regular occurrence at their headquarters in which they talk extensively about the company's core values: integrity, humility, courage and love.
"We've got to guard that with our lives," Eckles said. "If we don't understand the magic of this business, it's just a transaction. If we just become a coffee transaction, you better hope there isn't a better one that comes along."
---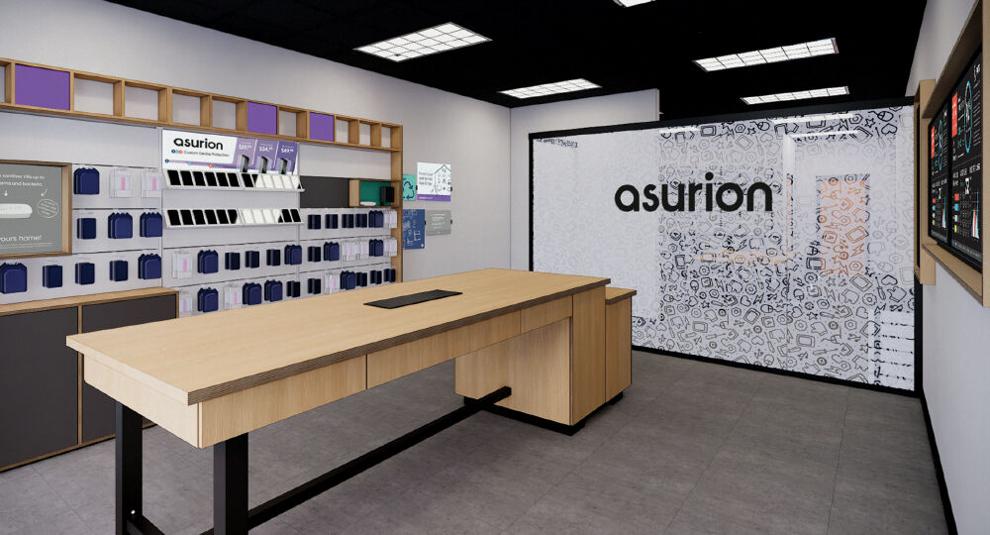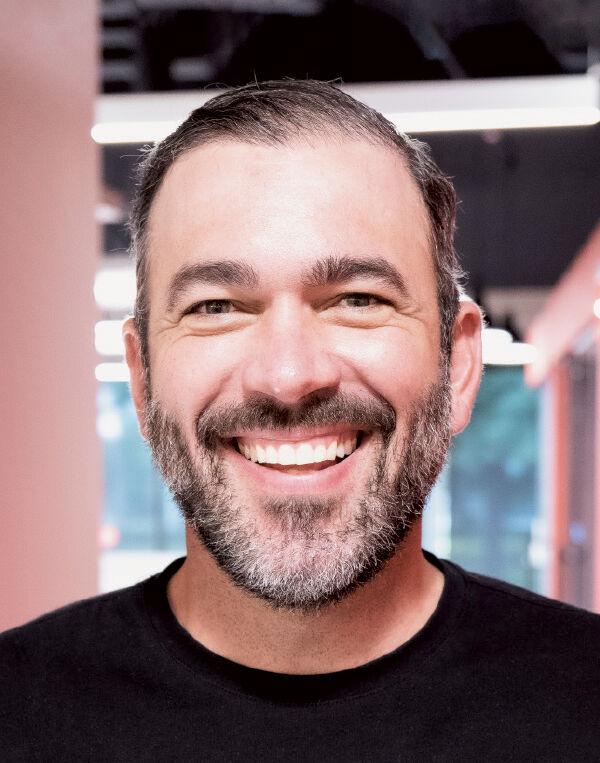 #4 Asurion Tech Repair & Solutions
Mobile device repair stores
The creatively named uBreakiFix is history, changed to Asurion Tech Repair & Solutions, the company announced in June. Asurion bought the tech repair franchise in 2019 and retained co-founder Justin Wetherill as CEO until June 2021, when Asurion's Dave Barbuto took the role and Wetherill became senior adviser. But Wetherill and crew did nicely over the three-year period from 2018 through 2020, pushing up sales by 100 percent, to $325 million, and units up 28 percent, to 611. The rebrand began across all 650-plus U.S. stores and nearly 600 mobile repair vehicles in the fourth quarter of 2021. "We are thrilled at the prospect of the growth this change will bring with it," said Barbuto via email. "The rebrand allows us to massively expand our marketing power and grow our customer reach. Not only that, the rebrand marks a clear shift in our strategy to offer more than repair. Repair is the core of what we do, but we're also here to offer solutions to help ensure our customers' tech is always up and running." Barbuto said his top priorities are "always, one, caring for our people and two, caring for our customers, so I do everything I can to keep them top of mind when making decisions."
---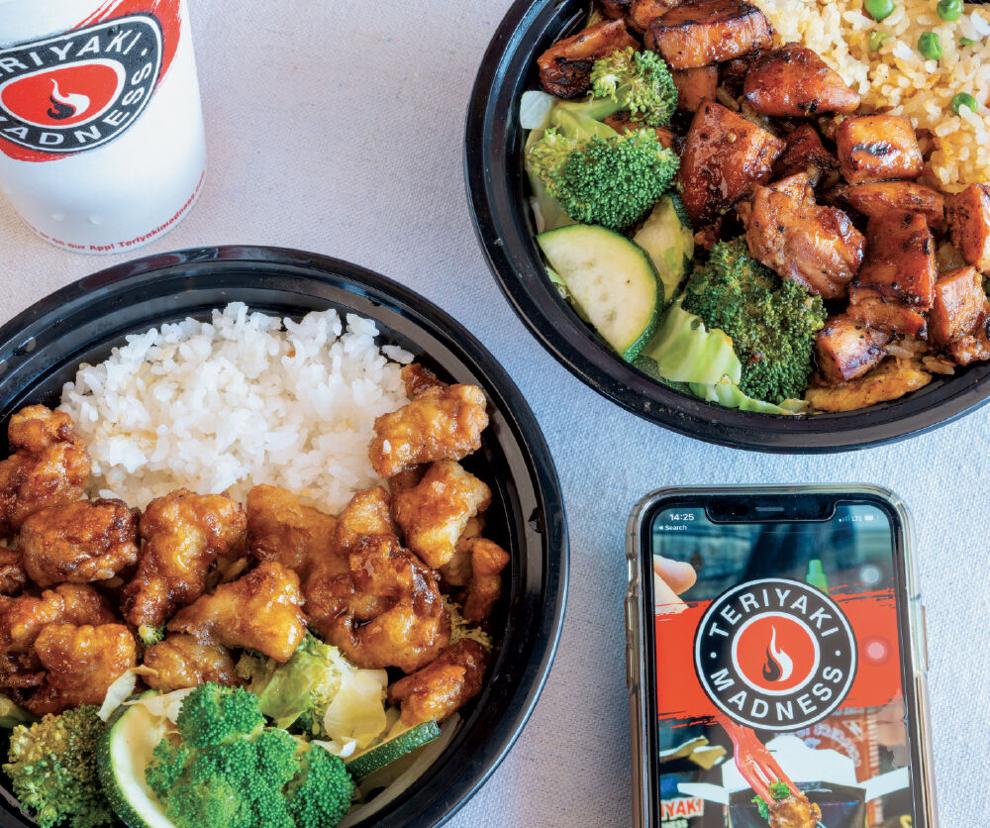 #5 Teriyaki Madness
Fast-casual Asian restaurants
Teriyaki Madness rockets to No. 5 on the Franchise Times Fast & Serious list, marking its debut among the top 40 (it was No. 60 the year before). But don't call it an overnight sensation. CEO Michael Haith bought the brand six years ago from its founders, who at the time had seven restaurants in and around Las Vegas; in 2020 it had 90 restaurants, up more than 104 percent over the three years that make up our ranking, from 2018 through 2020. A veteran restaurant chain executive, Haith planned to merely consult and sit on the board, but soon learned the fast-casual Asian chain needed work. "The things I learned at Maui Wowi and Doc Popcorn I could apply to this. It was making sure we had the right technology, that we had a simple operating plan that worked, and we had a point of differentiation," he said. "We invested a tremendous amount of money into our tech stack; it's what got us through COVID so well and it's what is driving us forward." He also believes in "making sure there's a feeling of collaboration and trust within the community." And how does he build that? "We talk! We communicate, we over-communicate, kind of where our heads are at. When we take the time to talk with franchisees about where we're going, and what the pain points are, it's always amazing how much the franchisees agree. It's when the ivory tower comes up with these things" on their own that problems arise. Asked if he thought he would buy the brand at the beginning, he had a simple answer: "No. Sometimes you've just got to roll up your sleeves and make things work. When you're in franchising, you make a lot of promises. That's what keeps me up at night," knowing he has to fulfill them. "All that being said, I like building things and I'm having a lot of fun."
---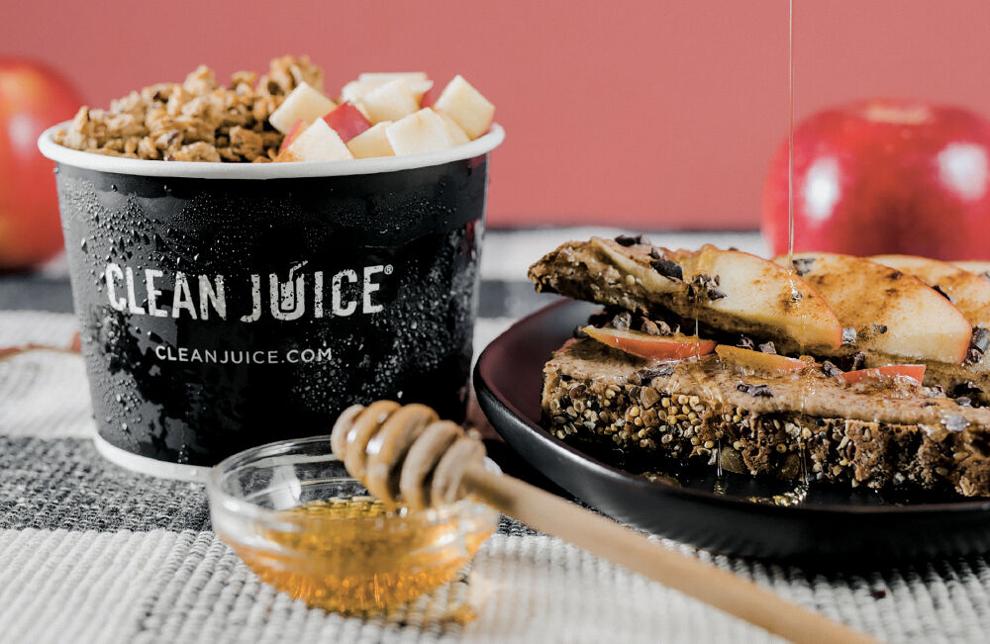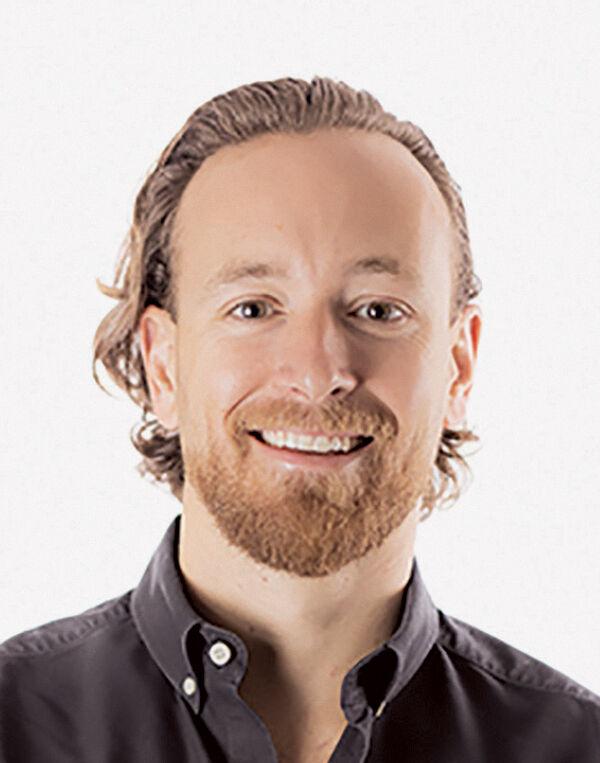 #6 Clean Juice
Juice & smoothie chain
Clean Juice makes its debut on the Fast & Serious ranking, at No. 6, after posting $41 million in system sales in 2020 ($40 million is the floor) from 104 units. "We're very excited to have made the list. It speaks to the growth of the brand and our awesome franchisees," said CEO Landon Eckles, who co-founded the brand with his wife, Kat Eckles, also chief brand officer. He said consistent updates to operations are one key to sustainable growth. "Our operations manual gets updated on a quarterly basis, due to the things we're rolling out. Change is gonna come, because we're going to improve that model. We have to make sure if something's not working, we update that." A major area of change is new food. "My wife and I were passionate about organic eating and juicing and smoothies, but we hadn't really gotten into food. We were a little bit intimidated by it," he said. "Now we've added toasted sandwiches, toasted wraps, and toast to the menu," along with acai bowls and other items the couple often will test at home for six to eight months to work out any bugs. "Supply chain is a huge challenge," he noted, and they've had to substitute sliced turkey for sliced chicken in some cases, always USDA-certified organic. One thing that's still the same is a personal meeting between a single franchisee and Kat and Landon—no group discovery days—at the prospect's expense, because if they're paying for the flight, they're more committed. "They get an individual meeting with our management team as well," he said. Asked if they can keep it going as they grow, he's positive. "I had a CEO summit recently where I met with other franchisor CEOs, and they asked me the same question. And I really broke it down," he said. Next year they'll award about 60 franchises, mostly two-packs. "That's only about an hour of my week dedicated to this, and it's such an integral part of growing the business, that I'd dedicate 10 times that" if needed. Eckles expected to have 130 stores by the end of 2021, and was most excited by a marketing and ownership partnership inked in August with Tim Tebow, former NFL player, philanthropist and business owner. "People love Tim. He has an amazing following," Eckles said. "It's a huge step for our brand."
---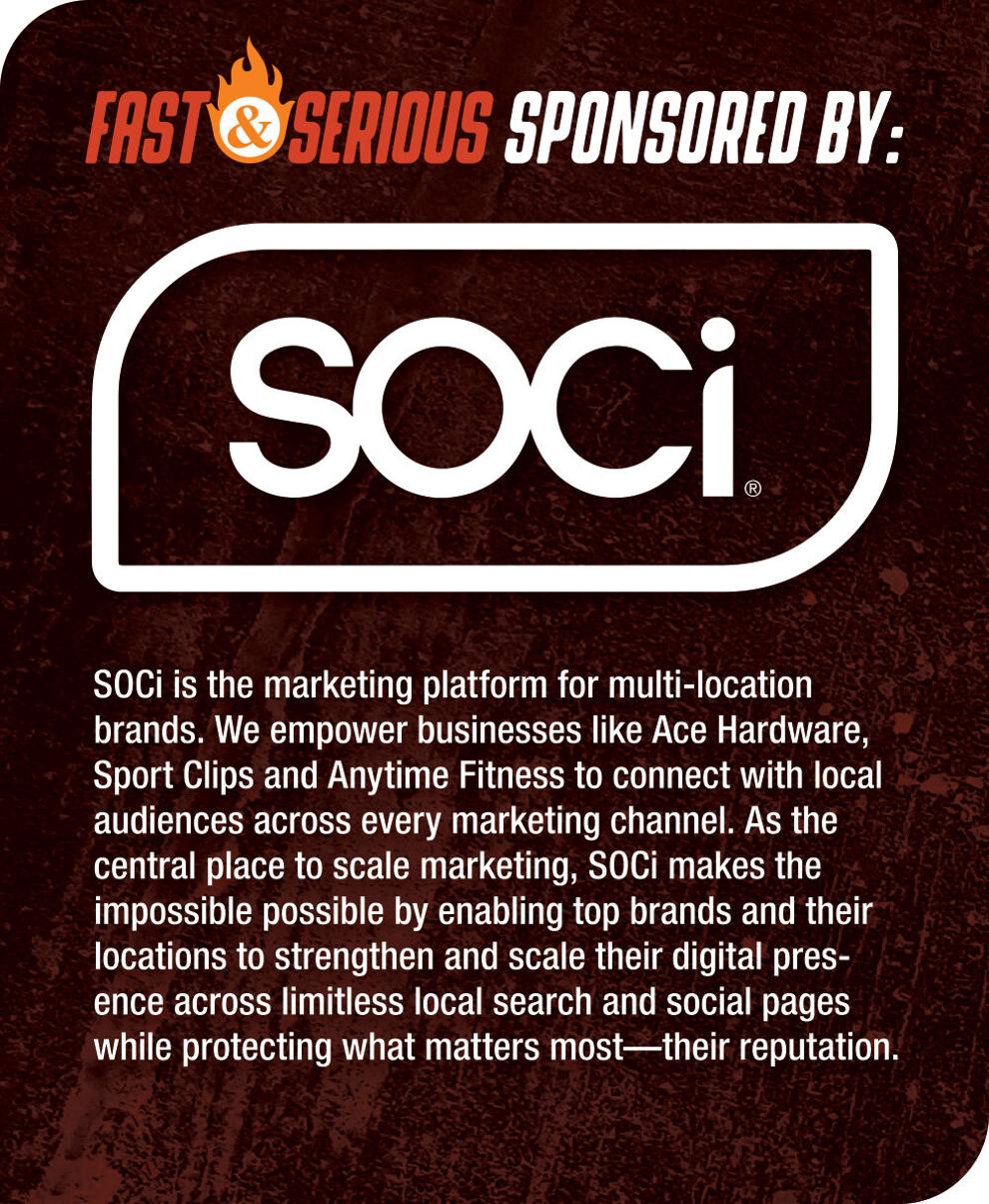 #7 Chicken Salad Chick
Chicken salad restaurants
Like most restaurant executives, Chicken Salad Chick CEO Scott Deviney pondered the worst when COVID-19 shutdowns first hit in March 2020. "We all stared into the abyss a little bit. It was unheard of," he said. But its 2019 purchase by Brentwood Associates, a private equity firm with many restaurant chains under its umbrella, proved helpful. "We were very lucky when Brentwood Associates purchased us, because they said don't change what you're doing. For the most part that worked out. The pandemic hits, it makes everyone change their approach," Deviney said. "What Brentwood did, they started doing conference calls with all the CEOs, and supported us collectively and individually on the best path to move forward during COVID." Other companies under the Brentwood tent were in California and the Northeast, where shutdowns were longer and stricter compared to Chicken Salad Chick's home base. "We were fortunate in the Southeast, things were more open," and "hearing the voice of optimism from us" in turn gave hope to CEOs in other locales. He also credited franchise owners and company teams who "worked tirelessly to make sure our brand was well-positioned to come out of COVID better than we went into it." Their ideas included community meal drops, pop-up "drive-thrus" in parking lots, meals for first responders and the like. Chicken Salad Chick finished 2020 with 176 restaurants, opening a total of 37 and closing just a couple. Of those 37, 26 new stores opened after June 1, 2020. "We'll finish this year opening 35; we thought we'd get 40 open," but because of supply chain and other issues the rest will spill over into early 2022. Most notable, it will be the highest AUV in the company's history at the end of 2021, $1.3 million, he said. "Think about that, six days a week, just lunch and dinner." Average unit volumes were just under $1.1 million in 2020.
---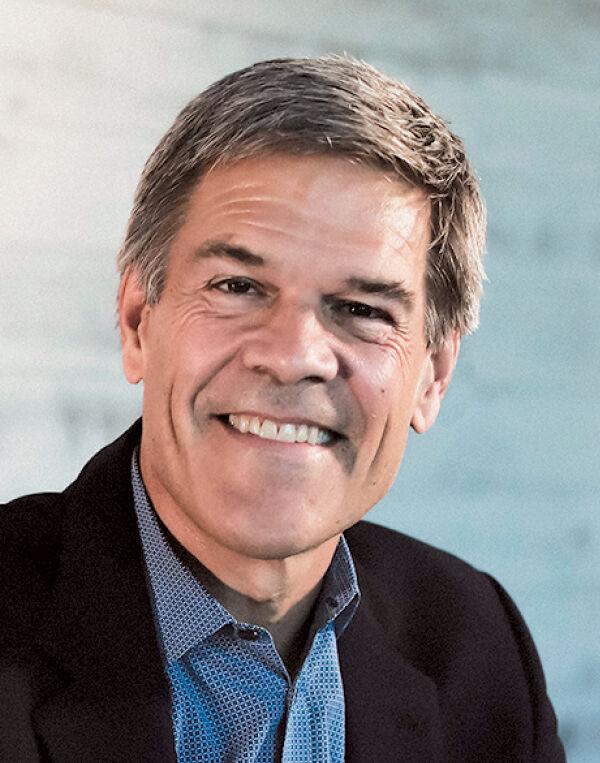 #8 The Joint Chiropractic
Chiropractic clinics
A new grand opening program that shortens the time it takes to get clinics profitable has had "tremendous impact" at The Joint Chiropractic, said CEO Peter Holt, who pushed the chiropractic care brand to No. 8 from No. 17 the year before. "Every year we build on our learnings and refine our best practices. We've invested in new tactics, particularly in digital marketing—which were pivotal during the pandemic when physical touchpoints were largely off the table." Holt's philosophy is to constantly focus on improving unit economics, while at the same time managing the franchisee/franchisor relationship. "As CEO, I know over time we will face all kinds of challenges in building a franchise network, some that are relatively easy to anticipate while others will be more novel," he said. "What I do know is that all of them can be overcome with a relationship built on trust and strong unit P&L." His biggest challenge is a general lack of understanding of franchising in the health and wellness space, and specifically with chiropractic care. "Many potential franchisees do not realize that you can franchise chiropractic care. Once they understand that, we also must educate potential franchisees that they don't need to be a doctor to be a franchisee. In fact, 75 percent of our franchisees are the entrepreneur who hires the doctor. This is what we continue to work to overcome," he said.
---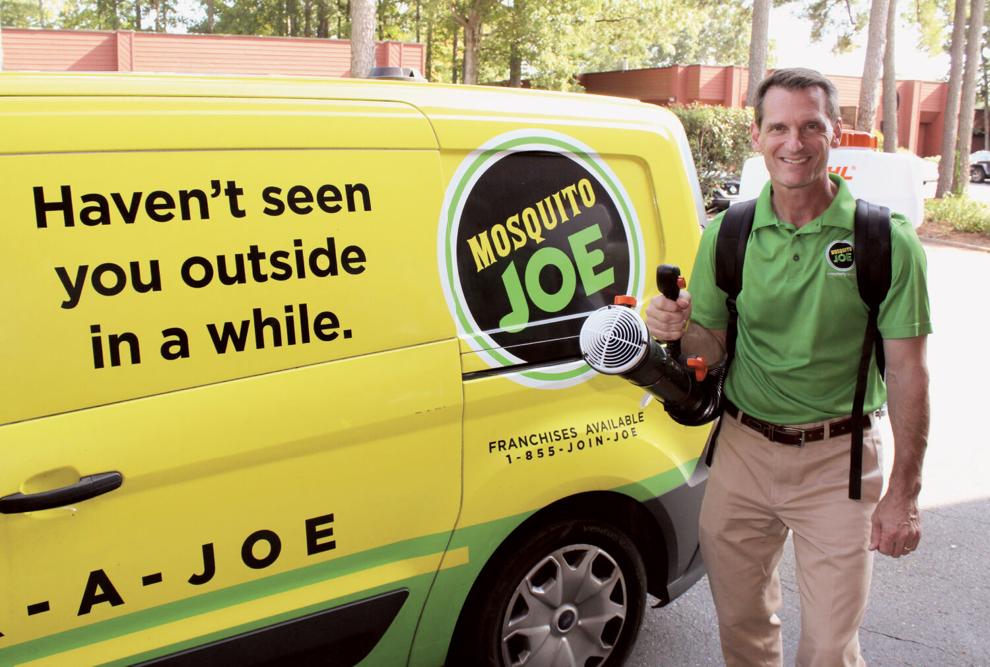 #9 Mosquito Joe
Mosquito and pest control
A "focused effort" to promote service protocols that are environmentally conscious is a key tactic driving Mosquito Joe's strong three-year growth record, said President Lou Schager. Home services giant Neighborly bought the pest-control franchise in August 2018, when it had 287 units and $57 million in sales. In 2020 those numbers were 382 and $98 million, respectively. Mosquito Joe enrolled in the EPA's Pesticide Environmental Stewardship Program, and its "talented technical team of entomologists," as Schager called them, continue to seek and adopt effective pest management solutions to advance the program. "It is clear that consumers, like us, care for the environment and want to be associated with a company like Mosquito Joe as we advocate for greener outdoor pest control solutions," he wrote. His "motto" for driving sustainable growth is simple: "It begins and ends with providing a superior customer service experience, always," which has led to "strong retention, a powerful customer online presence, and in turn, new customer referrals."
---
#10 Wingstop
Chicken wings restaurants
This publicly held chicken wings chain posted more than $1 billion in digital sales in 2020, and zoomed up the Fast & Serious list to No. 10 from No. 28 the year before. Sales hit $1.95 billion in 2020, up a healthy 54 percent over three years, and units reached 1,538, up 22 percent. The only thing holding this chain down could be a shortage of chicken wings, but Wingstop gamely launched a bold ad campaign pushing thighs instead. Thighstop may not have the same ring, but the biggest wing chain by several miles is putting on its game face.
—Beth Ewen
---
Franchise Times Fast & Serious 2022
To rank the smartest-growing franchise brands, we analyze information on 10 data points using a proprietary formula. Two of those data points, systemwide sales growth and unit growth over three years, are shown here. See "about this project" on page 38 for more information on how we create the ranking.

PRIOR YEAR RANK NOTATIONS:
NI-3: Not 3 years of information last year or unreliable past data
U-40M: Was under $40M last year (Our sales threshold)
* Franchise Times estimate
---
About this project
Franchise Times created a formula to identify fast-growing franchise systems that also have staying power, as an antidote to multiple other rankings that include too many one-year wonders. Controller Matt Haskin developed a proprietary 10-point formula, including percentage sales growth, percentage unit growth, dollar sales growth and numerical unit growth over the past three years. The database for the project is the Franchise Times Top 400, our annual ranking published in October of the largest franchise systems by revenue. Haskin identified the companies that submitted information for all three years for that project, then selected for analysis those with systemwide sales above $40 million.