Fast & Serious: 1 • 2-10 • 11-20 • 21-30 • 31-40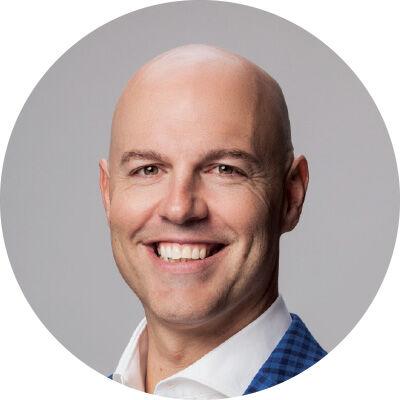 #2 Orangetheory Fitness
Group fitness studios
In the No. 2 spot for the second straight year and still among the most active growers on the list, Orangetheory Fitness increased sales by 43.1 percent in 2018. It's a bit of a slowdown from 2017's 63 percent sales boost but the brand did cross the $1 billion mark in systemwide sales and gained 273 studios to finish 2018 with 1,131 locations. CEO Dave Long attributed much of Orangetheory's continued growth to its focus on remaining at the forefront of technological changes, specifically "world-class wearables" that monitor and track users' heart rates. Plus, "we're picking up all the metrics from the treadmills, the rowers," said Long. "We want to capture data that's meaningful to the member." Orangetheory also shifted online class bookings into the hands of members, a task that used to fall to studio staff. Keeping pace with tech changes means Orangtheory is constantly testing new products and member interfaces. But, said Long, "rarely do we do a big bang rollout." Instead, the company relies on an internal lab to vet products and an "active and engaged" franchisee advisory council to assess initiatives and provide feedback. "We've layered on a lot more technology at the studio level," continued Long, which has required additional tech support for franchisees. "We've added a lot of staff at HQ to make sure we have the muscle and the firepower to execute on these efforts," he said. Real estate, meanwhile, remains the biggest expansion challenge, such as the "15 months of delays" before Orangetheory could open a flagship studio in New York City's SoHo neighborhood. To compensate, Orangetheory puts resources into its real estate network and sends more than a dozen people to the International Council of Shopping Centers' convention. "We want to make sure everybody on the planet knows who Orangetheory is and what a great tenant we are," said Long.
---
#3 Burn Boot Camp
Group fitness studios
Devan and Morgan Kline's Burn Boot Camp makes its Fast & Serious debut in the No. 3 spot after growing sales by 105.6 percent to $58 million in 2018 and posting a three-year sales growth rate of an astounding 320 percent since 2016. Its unit growth has been similarly impressive as Burn went from 50 units in 2016 to 212 to finish 2018, a 324 percent increase. Despite those numbers, CEO Devan Kline said, "It's not about going fast for us; it's about creating a legacy that can sustain long after we are gone." That means rejecting more people for ownership than they've selected, something Kline said has also been the biggest challenge. "There must be a full alignment from both sides for the relationship to work appropriately," he said. "Once that territory has a franchise agreement associated with it, you better be 100 percent sure you want that person to be your partner for years to come." To help accelerate systemwide sales, Burn restructured its membership pre-sale process to make it simpler and more streamlined. "Opening locations with better unit economics has not only impacted our FDD in an extremely positive way, but our culture also gains momentum from" franchisees "seeing their peers crushing it," said Kline. Burn also incorporated a new discovery day strategy, noted Jolene Purchia, the company's VP of franchise development, making the switch from group events to hosting individual candidates at its headquarters in conjunction with meeting potential franchisees in market. "This allows us to really get to know each candidate on a much more personal level while fostering the relationship, and vice versa," said Purchia.
---
Burn Boot Camp debuts on the Fast & Serious ranking at No. 3 thanks to its 320 percent systemwide sales growth from 2016 to 2018, along with a 324 percent increase in units.
---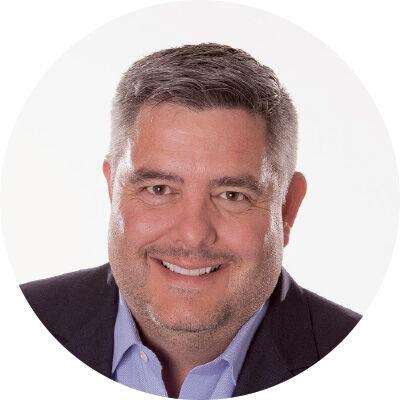 #4 Fyzical Therapy & Balance Centers
Medical care centers
Brian Belmont summed up his sustainable growth philosophy in three words: unit-level wealth. "It comes down to the profitability of each unit," said the CEO of Fyzical Therapy & Balance Centers, which debuts on our ranking this year after posting a three-year sales growth rate of 101 percent. "We set a strategic plan with every owner, a marketing plan with every owner," most of whom have doctorate degrees in medicine and make the switch from a private practice to join Fyzical. Belmont also emphasized the role of referrals and client conversions when addressing profitability with franchisees, along with highlighting Fyzical's unique selling points. "The biggest thing that differentiates Fyzical is our balance and vestibular services," said Belmont, which, along with its more traditional physical therapy services addresses a wide range of needs from orthopedic rehabilitation to vertigo relief. "Nobody else is doing what we do in this market," continued Belmont. Regular operational reviews ensure franchisees are executing their strategic plans and, as the company continues to scale, Belmont said he's focused on boosting support for owners. The last couple of years have brought improvements to Fyzical's digital and marketing support programs, and a new learning management system helps onboard and train franchisees. Fyzical gained 90 units in 2018 to finish the year with 349 locations.  
---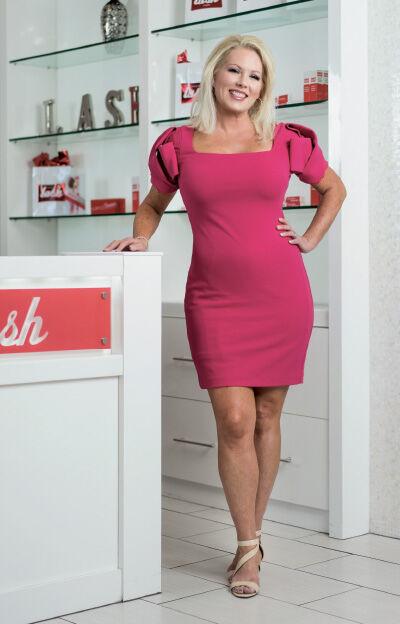 ---
#5 Amazing Lash Studio
Eyelash extension studios
Eyelash extensions are part of a "nascent yet exploding" beauty category, noted Amazing Lash CEO Heather Elrod, which means the biggest challenge—and the biggest opportunity—for her brand is "educating women of all ages and economic status that lash extensions can and should be a part of their beauty regimen." Amazing Lash is doing just that and seeing impressive results. From 2016 through 2018 its systemwide sales have grown 159 percent, to $126 million, with unit growth at 84.3 percent. "We are incorporating technology into the process and have an Amazing Lash simulator in development to help women who are new to lash extensions visualize the look that they desire and we can also use this platform as a vehicle for educating on lash lifestyle," she said as an example of the brand's industry educator role. Innovation, too, is a key ingredient to Amazing Lash's growth, and the brand has invested heavily in customer research and in the development of new products such as pre-fanned Amazing Volume Lashes, Featherweight Lashes, five new lash adhesives and five new lash curls, all of which ultimately help drive unit-level sales. Getting studios open in a timely manner has been another focus, and Elrod said they've shortened the new studio development timeline by 175 days thanks in part to an improved real estate process that included "vastly expanding our targeted demographic analysis." Investments in business intelligence resources help franchisees evaluate their key performance indicators, and Amazing Lash is also devoting resources to adult learning and development. "Most recently, we launched a sophisticated learning management system we're calling Amazing Lash Studio Online University that will support employees at all levels of the brand from franchisee to lash stylist," said Elrod. "This new platform will also help the support center team grow with access to courses as well."
---

---
#6 Restoration 1
Property damage restoration
"If I had to put my finger on it," said Gary Findley, "I'd say it's never the palace, it's always the people." Findley, the CEO of Restoration 1, attributed the continued growth of the property restoration franchise to the brand's focus on signing the best franchisees who want to implement—and then stick to—its proven system. "We're not looking for the man in the van; we're looking for people who want to build a business," said Findley, in reference to finding 'zees with business acumen versus those who want to work in the field. He credited broker FranChoice with supplying "very highly qualified candidates," and then "we close them." Restoration 1 grew sales 35.8 percent to $59 million in 2018 and boasts a three-year sales growth rate of 157.3 percent. In 2018 the company turned its attention to securing national accounts, mainly property management groups, a move Findley said helped drive revenue. It's "one of our biggest operational changes that we've seen—and we've seen immediate results," he said. Restoration 1 also expanded initial franchisee training to a two-week, on-site program, and offers additional training to franchisees as they add services such as biohazard cleanup. "I do not have the sexiest business," Findley noted, but it's one that's "truly recession resistant. If you wake up tomorrow morning with 6 inches of water in your house, you can't wait and say I'll deal with that later."
---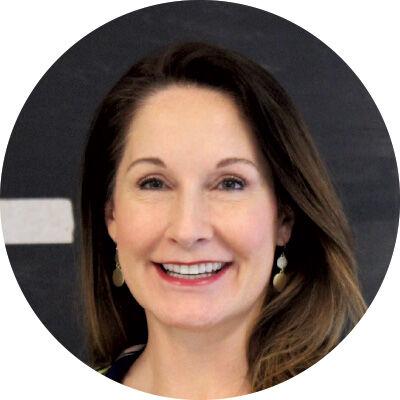 #7 Blaze Pizza
Fast-casual pizza
After making its Fast & Serious debut last year at No. 1 thanks to sustained sales and unit growth that topped 100 percent between 2015 and 2017, Blaze saw its growth rate slow in 2018, to 22.4 percent as it hit $342 million in gross revenue. While Blaze gained 78 locations in 2018, CEO Mandy Shaw, who made the move from CFO to chief executive after Jim Mizes retired in August, said new stores are only part of the equation. "It's too easy to fall into the trap of building restaurants just to open them up," she said. "For us, it's making smart decisions about franchisee profitability." That means paying careful attention to product selection and menu innovation while maintaining Blaze's position as a "clean brand" using ingredients free from artificial colors, flavors, and preservatives. "It would be really easy to try and save a dollar there," said Shaw of the ingredient selection, so the company has to be mindful "not to take little chips away from what our brand is." The brand's growing footprint has brought "a ton of investment in our support center," noted Shaw, especially as digital orders have become an increasingly important piece of the sales pie. Blaze conducts detailed operations calls with franchisees and frontline employees as it focuses on its delivery and carryout business, said Shaw, and it aims to "support franchisees and take them on the journey with us of what does digital mean today." Though the segment gets plenty of industry attention, fast-casual pizza, pointed out Shaw, is still a new category and the biggest challenge for Blaze is introducing the concept to consumers. "So it's that messaging and getting people in to try it and then getting them to come back," she said.
---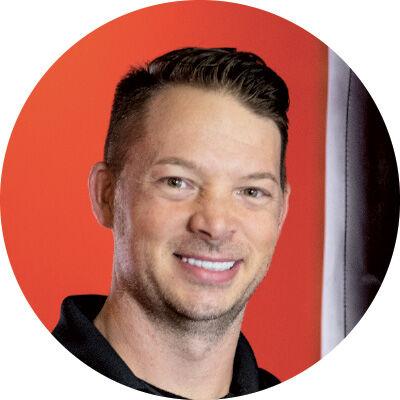 #8 9Round
Boxing gyms
Relentless. That's the mantra Shannon Hudson lived by throughout his professional kickboxing career and it's the mindset that's helped the founder and CEO of 9Round continue to grow his concept. From 2016 to 2018 9Round boosted sales by nearly 137 percent to finish 2018 with $142 million in gross revenue while also growing units by 73.1 percent during that three-year period. "In the ring and in the business world, it can be tempting to slide and relax a bit when things are going well," said Hudson. "But in order to sustain success, you must be consistently aware of your competition and hungry for the next milestone." To support 9Round's expansion, Hudson said he's been hiring new employees "like crazy," filling home office positions from accounting, to marketing, to legal, to distribution. "In 9Round's case, growing our team has in turn grown our revenue and our production capabilities," he said. Making those leadership team additions has necessitated adjustments to internal operations, particularly as 9Round continued to sign international development agreements. There's been a learning curve, said Hudson, "to accurately separate and define everyone's roles to divide and conquer our goals. But I'm confident now that our bigger and better team has settled into an efficient system that will make operations run smoother than ever moving forward."
---
#9 uBreakiFix
Mobile device repair service
Since its launch in 2009, uBreakiFix has matured as a brand, something CEO Justin Wetherill said has meant aligning with franchisees, corporate employees and strategic partners "who share our vision to create an unmatched experience for customers." That combination has resulted in systemwide sales growth of 69 percent, from $96 million to $162 million, between 2016 and 2018, and unit growth of 73.1 percent during that same period. This success, said Wetherill, is a byproduct of investing in systems, people and infrastructure, "instead of looking for shortcuts or quick-fix solutions." uBreakiFix has also benefited from several new brand partnerships in recent years and, said Wetherill, in the face of high-volume growth, has "recognized the need to take a step back and streamline communications, evaluate successes, plan ahead, and set more refined goals to keep our business on track." Electronics insurance company Asurion acquired uBreakiFix in August, a move Wetherill said will amplify franchise growth and give the brand expanded access to customers.
---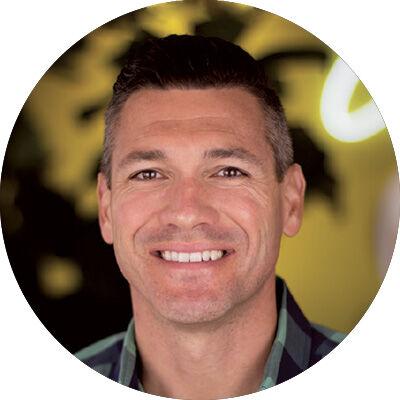 #10 Goldfish Swim School
Swimming lessons schools
For Chris McCuiston, co-founder and CEO of Goldfish Swim School, sustainable growth means thinking not about where the brand is today but "where we want to be 10 years from now." McCuiston, whose brand grew sales 102 percent from 2016 to 2018, including 40 percent growth in 2018 to $107 million, said that focus on the future helps guide every decision he makes. "We have to think moves and moves ahead," said McCuiston, who noted they've staffed up on the support side to handle unit growth that from 2016 to 2018 has exceeded 100 percent. The addition of local marketing consultants has resulted in owners opening with higher enrollment numbers, which previously was an area "we noticed franchisees were struggling in," said McCuiston. Goldfish also aimed to remove friction points between the brand and its customers—namely parents—by implementing new booking software. The goal, said McCuiston, is to "get them, in the least amount of clicks, to make an appointment, move a booking, et cetera." Goldfish moved up five spots on this year's Fast & Serious list.
---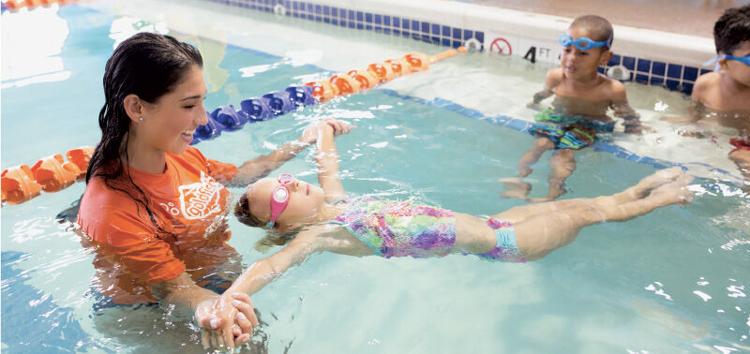 At Goldfish Swim School, unit growth topping 100 percent is also pushing the brand to staff up on the support side of the business.
Fast & Serious: 1 • 2-10 • 11-20 • 21-30 • 31-40