Fast & Serious: 1 • 2-10 • 11-20 • 21-30 • 31-40
#21 Tropical Smoothie Café
Smoothie and food restaurants
"I'm a unit-level economics guy first," says Charles Watson, named CEO of Tropical Smoothie Café in January 2019 after about six months in the interim role. His predecessor, Mike Rotondo, had pushed the brand to more than $730,000 in average unit volume, but Watson wants more. "We're getting to a point now where the business model sells itself. We're about a two-to-one investment ratio; my goal is to get a three-to-one investment ratio," meaning AUVs of $1 million—a hefty goal. "Much more detailed market planning" is one tactic that is helping new market entries, with the mix of single-unit and multi-unit franchisees getting close consideration, along with sharper focus on real estate selection. Menu innovation, too, will continue. "Our focus on innovation has gotten us to the dance. You'll see some big things in 2020 of what we offer our guests," he said. His big challenge past and present is "the disruption that's going on in restaurants. I want to be a convenience brand. When you want to have a Tropical Smoothie Café smoothie on your desk, I want to get it there," and make its app and online ordering "just as easy as falling off a log." Translation: Heavy spending on technology. "When you look at Chick-fil-A, Chipotle, Starbucks … I call them the snowplow. They're raising the bar for everyone," he said. "Domino's has 1,000 corporate employees and 600 of them work in IT. I can assure you we don't have the same" numbers at Tropical Smoothie Café, "but we have to get there." A newly created chief information and digital officer role, filled in October by Michael Lapid from Papa John's, he said, will help drive that techno future.
---
#22 Nekter Juice Bar
Juices, smoothies & acai bowls
When you're buying some $40 million a year in produce, as Nekter Juice Bar franchisees and corporate stores do, an efficient and powerful supply chain is a must, and CEO and President Steve Schulze counts that investment starting about a year and a half ago as a key improvement. "The way it was set up was extremely inefficient, and it caused a lot of problems," before Nekter hired two 20-year supply chain experts and retained consultants. A second initiative involved testing third-party delivery providers and integrating their efforts with the Nekter app. With tests in 2018 and a systemwide rollout in January 2019, "you fast forward nine months, sales have gone from non-existent to approximately 38 percent systemwide," he said. Schulze doesn't have one "succinct motto" toward driving sustainable growth, as he was asked, "because I think growth comes through consistency, and a variety of things." But he does have a "what not to do." "You can't listen to the white noise. It's very important for every brand to stay true to your brand," he said. At the same time, "you have to evolve. Some brands go off point, it confuses the customer," especially in Nekter's very faddish space, where the keto diet is trending one day and the latest superfood commands the news cycle the next. For example, Nekter introduced a kombucha smoothie as a limited time offer last year that did great in California, its headquarters. "It was refreshing, and it was a reduction in fat and calories of 50 percent," he said. "When you get past the border, people didn't know what it was. It felt very flat in the rest of the country, because there wasn't enough education. I think the brand extension is important, but we have to understand that not everybody in American knows what the latest trends are." In early November, Schulze flew in five franchise groups from around the country to Irvine headquarters for a "listening tour," one of the ways he tries to evolve the brand in only the right ways.
---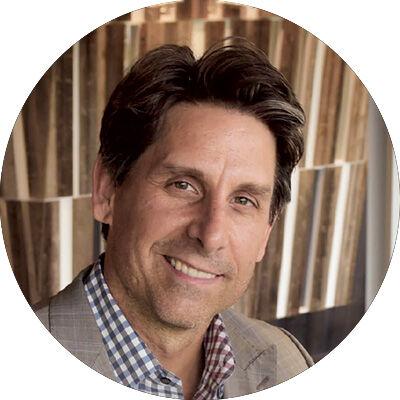 #23 Anytime Fitness
24-hour fitness clubs
Chuck Runyon, CEO of Self Esteem Brands, describes a "servant or selfless approach" to driving sustainable growth at Anytime Fitness, making its appearance on our Fast & Serious list for the seventh year in a row. "We're constantly reminding ourselves who we work for," he said. "We serve our members and franchisees around the world, and they need us. We're always telling stories around the office about members and franchisees, their success or failure depends on us." More and more, Anytime Fitness is an international brand, with 42 percent of units outside the United States and a forecast for more than 50 percent in just 18 months. "We use a master franchising strategy so we partner with markets around the world," he said. "We help them make investments in the platform, we help them become a successful franchisor. They in turn sell and support their franchisees. We standardize when we can, we localize when necessary. It's our time, energy and capital being invested." The challenge for Anytime Fitness, as well as its recent acquisitions Basecamp Fitness and The Bar Method, is breaking the decades-long fitness tradition. "We're still having struggles digitizing the business. If you think about fitness, wellness, there's 30 or 40 years of, you have to go into a club to get this kind of support. To up-end it, not just send you workouts … it's a challenge. We not only have to change the behavior of our members, we have to change the behavior of franchisees."
---
#24 United Real Estate
Residential real estate brokers
This is the first year United Real Estate had three years' worth of numbers to report, the time period needed to make the Franchise Times Fast & Serious list, and it debuts at No. 24 with some impressive stats: up 77 percent in systemwide sales from 2016 through 2018, and up 65 percent in number of units. The franchise credits its 100 percent commission strategy, with no royalty or advertising fees, for motivating brokers and agents to sell more homes.
—Beth Ewen
---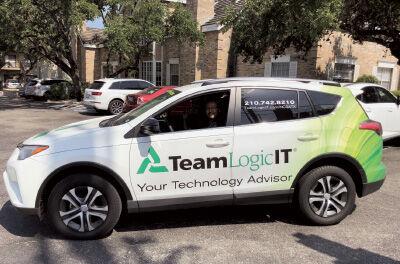 #25 TeamLogic IT
Managed IT services
It's not tech prowess or nerdy acronyms that really keep growth flowing at TeamLogic IT, a business-to-business service concept providing outsourced IT services. No, it's all about shaking hands and kissing babies, according to TeamLogic EVP Chuck Lennon. "I preach to my franchisees that their job is to be a respected member in their community; you can't do that behind your desk," said Lennon. "Because many of them came from corporate America, they don't have that network. They may have lived in an area for 20 years, but they haven't been out there. So they have to get out and get involved." He said the company works hard to set franchisees up for success in year one. That includes a lot of hiring and training around the system, but it's the networking and direct sales training that really move the needle. "We have a full-time sales trainer and she does a brilliant job training our franchisees," said Lennon. "They're smart, they're nice and that's important, but they need to feel comfortable building those relationships." He said the company's multi-tiered networking program helps build those relationships and gets franchisees involved in the local Chamber of Commerce. The final tier helps plug franchisees into volunteering of some sort to really become ingrained in their community and ready to sell some IT outsourcing.
---

---
#26 Freddy's Frozen Custard & Steakburgers
Family burger chain
Randy Simon, the co-founder and CEO of Freddy's, loves his daily déjà vu of eating the best burger in his life. "I was with my dad and we went out to eat. I had a burger with chili and diced onions and cheese, and it was crisp around the edges, the spices were on there correct. Everything was done just right, and it was the best I've had in my life. I hope I have the best ever next week, too," said Simon. Yes, it's the operator's constant refrain of "execution," but Simon said that's really been the path to growth for Freddy's 300-plus locations across the country. And he's always watching, out in the restaurants making sure that focus stays on the food and the service. Even as they've added mobile ordering, he said it was important not to let the burger hit the griddle until the customer walked in the door for the absolute best burger possible. "It's that operational excellence that we bring to our daily lives. If I have my best burger—and I've had a lot of them—it means that that next person is, too," said Simon. "That's kind of the goal."
---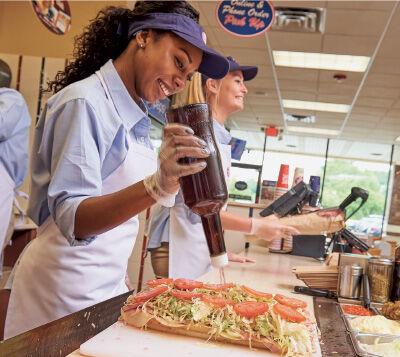 #27 Jersey Mike's Subs
Fast-casual sandwiches
You'd think at 50 locations, your franchisor would cut you a little slack. But not at Jersey Mike's, where President Hoyt Jones will be right there telling you to sit up straight and open the books. "Every store we open is like the first one they open, we make sure their people pipeline is strong, their financial backing is strong," said Jones. "Every store, whether it's your second or 52nd store, every store is scrutinized. That way there's no relaxing on anything, you're not relaxing on the financial piece, the operations piece and you don't get caught off guard. I think that's why we open strong." It's proven to work so far, and Jones said major efforts to pick the right franchisees are another piece to the Jersey Mike's growth story. They're strict at store 50, but especially at store one. "We want to make sure they're getting into something with their eyes wide open. It can be physically and financially demanding and does require a significant investment," said Jones, noting that work up front means less work later.  "I always say if we select the right franchisee, they'll select the right manger who will select the right assistant manager and they'll select the right crew."
---
#28 Workout Anytime
Low-cost gyms
Small markets and big testimonials have added fuel to the growth bonfire at Workout Anytime. According to COO Mark de Gorter there are two methods that have driven both sales and unit growth. The first works with both consumers and prospective franchisees. "We differentiate on how we treat our members, so we put a tremendous amount of focus on that," said de Gorter. "It carries through to our marketing, we don't use highly produced facility footage. We use our member testimonials and we think it drives that authenticity out to people." It's been working for prospective owners, too. "On the development side, we take that same approach. Our development marketing is all testimonial based, we bring in successful multi-unit guys or career 2.0 guys who left their corporate job," said de Gorter. "In turn, they can communicate that passion and drive to the community." He said it's been especially productive with QSR operators looking to diversify into a subscription-based, low labor and high margin business. And those operators are fast growers. Plus, small markets that haven't seen the explosion of boutique fitness have plenty of pent up demand. "I tell our development guys if you bring me a deal from a city I've never heard of, it'll probably be a good deal. We have a hometown-hero theme and the members can see the owners in the club, and that means a lot to them. In a lot of cases, you won't see that, it's some private equity guy that owns the entire space," said de Gorter.
---
#29 Profile by Sanford
Weight loss programs
As healthcare in general gets more personalized, Profile by Sanford is fulfilling a need for a growing segment of health-minded consumers who want a plan just for them. According to the company, certified coaches are the backbone of the concept's growth. For every success story, the company grows a little bit more. A key to growth has been local marketing and earned media. A quick search for the company and you'll find a bevy of TV news appearances, blogs and coverage of the concept's methods. Personal success stories and testimonials are also a major opportunity for the concept. In this era of fad diets and bizarre new approaches to health, the concept relies on its physician-developed, results-oriented approach.
---
#30 Dogtopia
Dog daycare, boarding, spa services
To Dogtopia CEO Neil Gill, talent is everything. The secret to growth, he said, is all about getting the right people focused on the right plan. "Start with a realistic plan, find the best talent with appropriate skills, ensure you are adequately capitalized and understand the businesses box metrics," said Gill. "Then keep the team focused to deliver on the plan." More recently, marketing and a push for early franchisees has set Dogtopia up for long-term success, he said. A series of marketing and in-store initiatives "have increased the first-year sales ramp to deliver on a three-year ROI," said Gill. The challenge, of course, has been finding those clever and tenacious individuals to help execute that plan.
---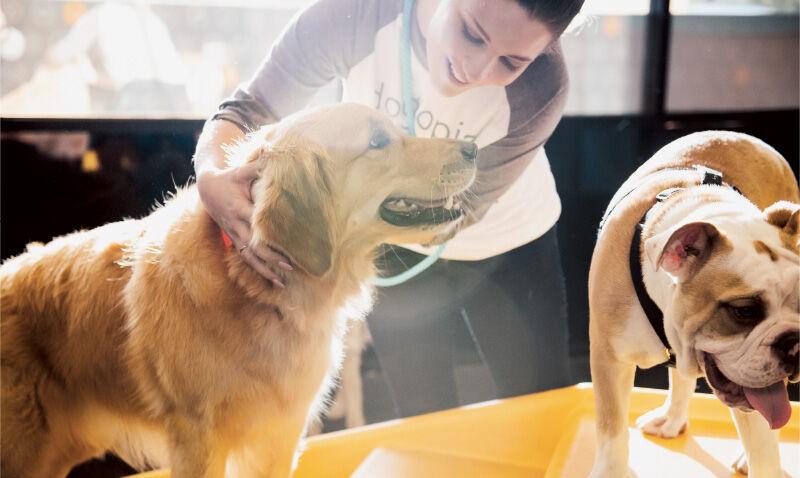 Dogtopia is focused on making those early days in operation easier for 'zees. A faster return on initial locations means more locations later.
Fast & Serious: 1 • 2-10 • 11-20 • 21-30 • 31-40