Fast & Serious: 1 • 2-10 • 11-20 • 21-30 • 31-40
#31 911 Restoration
Disaster restoration
At 911 Restoration, systems have aligned the home office and technology is helping align everyone else. According to CEO Idan Shpizear, an open corporate environment keeps everyone aware and pushing in the same direction. They employ a system known as OKR, which stands for "objectives and key results," to get everyone together and keep them together. "Building a strong team is the key for our growth. A strong team, clarity and sense of everybody in our organization knowing everyone else's responsibilities and results," said Shpizear. "We have our company goals, my goals on every office on the wall. And every department has their own goals. So we all share our achievements and compare them to the metrics of achievement." But out in the field there aren't any walls of goals or metrics to track day-by-day for the hundreds of field technicians. "There's a big disconnect when we work with the guys in the houses and are super busy. So we created a very simple app for them to use. As they send updates on sales or pictures, or need help, that connects to my support guys in the office, so I have immediate access to data and we can react faster," said Shpizear. "The real benefit here is, besides creating a great customer experience and connecting me, is I'm automating admin work and moving that budget into customer facing interaction."
---
#32 Sola Salon Studios
Salon suites
Between big operator interest at the top and new support for small franchisees, CEO Christina Russell said growth is on deck. "We're very focused right now on growth, obviously. It's both what we look at on unit growth, how our franchisees are doing, but also the brand," said Russell. She said a new growing force within the franchise ranks are larger franchisees either diversifying or getting out of other segments of franchising. "We're seeing a lot of that, we're seeing some very sophisticated franchisees that come in from Panera or Sonic that bring this wealth of experience," said Russell. "What they enjoy about it is it's a relatively simple model. I won't say it's easy, but they enjoy the aspect that they're not dealing with a lot of entry-level employees that you see in the restaurant space and the high turnover that comes with it." Russell said a new focus on smaller markets and smaller franchisees is also expanding the potential territory for the brand. Small franchises becoming big ones has been a major source of location growth. "I would say the biggest shift for us that is driving performance is looking at our existing base and being proactive about encouraging growth," said Russell. "Then we're bringing in-house resources to support an owner that maybe is a little smaller."
---
#33 Black Bear Diner
Family restaurants
At Black Bear Diner, where a sculptor still hand carves every wooden bear, CEO Bruce Dean says growth means sticking to tradition. "We're going to be 25 years old come 2020, so what I concentrate on, really my philosophy for driving growth, is stay true to your values and stay true to what got you here. It's easy for us to run across a commodity cost or labor increase and change who you are. It's easy to say, 'I'm spending a lot on labor and scratch food, maybe I can have someone make our food for us and eliminate that labor piece,'" said Dean. "There's a lot of these things that if you don't stay true to you can go off track." But behind the dining room, he said technology has made it easier to stay true. "These are real robust tools, they really are. They can do a lot of things and for us to take advantage of," said Dean. "In the past year, we've been able to better theoretically identify our food costs, so that helps us to assist our operators to manage their food costs." On the development side, Dean said they've been using mapping and demographic analytics tools to compare potential sites to current locations. That's proven especially helpful as the concept grows further from its West Coast roots.  
---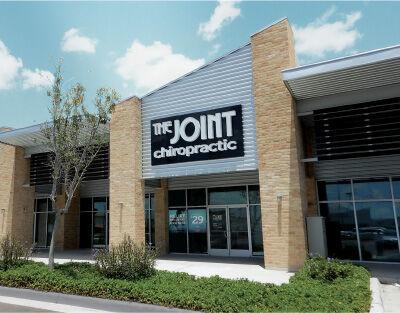 #34 The Joint Chiropractic
Chiropractic clinics
For CEO Peter Holt, system sales and location growth means making it easier for prospective franchisees to do the math, but it also just means hanging on for the ride. "Comp sales for the first six months have been 25 percent," said Holt. "The other number I love to talk about is gross sales, it gives us a picture of the overall umbrella. Our system sales in '17, for the full year it was just shy of $100 million. If you look at the first six months of 2019, gross sales were a little over $100 million." He said there are two big things going on: better management of the system and scaling that management across the board. "In 2018 we had 434,000 people open the door for the first time and made adjustments. Of those, 26 percent had never seen a chiropractor before," said Holt. "Think that through; when's the last time you went into a retail store for something you've never used before." But one of the most important factors has been education from within the franchise system. "When I got here three and a half years ago, it was an amazing model, but it was taking too long to break even, it took 18 to 24 months to break even," said Holt. "We had franchisees that were breaking even sooner, but it wasn't systematized. So we went out to the field and brought that in and reinforced that as a grand opening program. If you look at our 2017 class, it improved from 18 to 24 to nine months. In 2018, their time to break even was six months."
— Nicholas Upton
---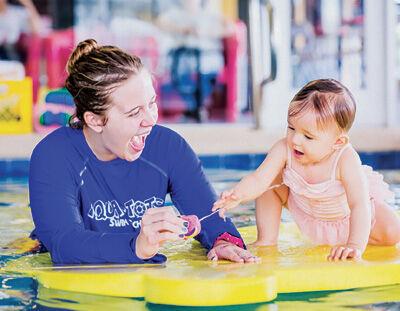 #35 Aqua-Tots Swim Schools
Swimming lessons schools
Moving up one step closer to the edge of the diving board, Arizona-based Aqua-Tots Swim Schools has seen its growth rate accelerate in recent years as existing franchisees buy additional units and some franchisees now own 10 or more units and employ huge headquarters teams of their own. Paul Preston, co-founder and president, said Aqua-Tots doesn't advertise or employ sales people to find new franchisees as its in-house strategy pays off. "We also have an industry right now that has had some pent-up demand," he said. "We also have beautiful facilities that smell good, look good, feel good and a phenomenal staff that knows … if we do those three things together we'll win." After adding a handful or two of new locations, the brand expects to add 25 new locations during 2020. Preston added that the company behaves "like a bigger brand than we are," with a larger staff than 106 locations would normally require. From 2016 to 2018, Aqua-Tots' systemwide sales grew 55.3 percent, with unit growth at 41.2 percent.
---

---
#36 Carstar
Auto body repair shops
Consolidation has been the watchword in the auto repair and collision repair worlds for years now, as national brands continue buying up smaller mom-and-pop-style shops across North America. Roark Capital's Carstar brand has been one of the primary beneficiaries of this trend, which has propelled the Atlanta-based brand to the No. 36 spot on our ranking of sustainable growth brands. President Michael Macaluso said his focus remains on expanding the unit count across the continent, maintaining a focus on unit-level economics and further implementing Carstar's EDGE platform that helps franchisees stay focused on key performance indicators to drive their own growth. "We don't employ the thought of growth at all cost," Macaluso said. "It has to be the right partners at the right time in the right market, which we've been extremely successful at." For independent body shops, he said they have three basic choices: staying independent in an increasingly consolidated environment, selling to what he called "larger corporate consolidators" or "continuing to have their independence" by joining the Carstar system. Surely that sentiment includes a dash of brand-promoting spin, but with nearly 30 percent of its growth coming from existing franchisees, that binary view of the industry is paying off in spades. Carstar just celebrated its 700th unit opening, with projections to have hit 710 by the end of 2019, with an extra focus on the Bay Area, Chicagoland, Upstate New York, Florida, rural Alberta and Quebec.
---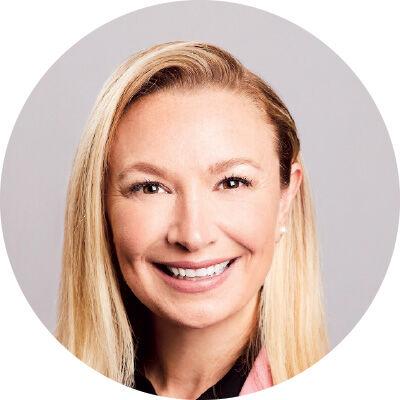 #37 Wingstop
Chicken wing restaurants
It's not just the wing brand's massive potential in delivery that's made Wingstop one of the hottest restaurant stocks in recent years. As it hit its 25th anniversary in late 2019, Wingstop has seen 15 years of positive same-store sales that's tossed with a comparatively low barrier of entry to produce some of the most enviable average unit volumes in the franchised restaurant lineup. Wingstop VP of Strategic Growth Marisa Carona said the brand now has more than 1,340 locations as it continues its long-stated goal of becoming a top 10 global restaurant brand. With that goal, "national advertising, digital ordering and delivery are drivers of this growth, so these are key strategic imperatives for us," she said. Long content to look at lower-tier real estate spaces in the urban markets that have fueled Wingstop's rise, its executive team continues to focus on a simple operating model, in terms of real estate, staffing and a simple menu that reduces complexity in the kitchen. "Our initial investment is around $380,000, so with this average initial investment, our domestic target year one average unit volume … is around $820,000, so with this, we believe our brand partners can achieve a year two unlevered cash-on-cash return of approximately 35 to 40 percent," said Carona. Building on that solid foundation, Wingstop began a scaled rollout of delivery across its domestic units, and now offers delivery in more than 80 percent of its U.S. locations. Wingstop's DoorDash-serviced orders carry a $5 higher average ticket compared to in-store diners, so its ongoing rollout is likely to fuel additional years of sales growth for one of the most closely watched high-growth restaurant brands in the business.
---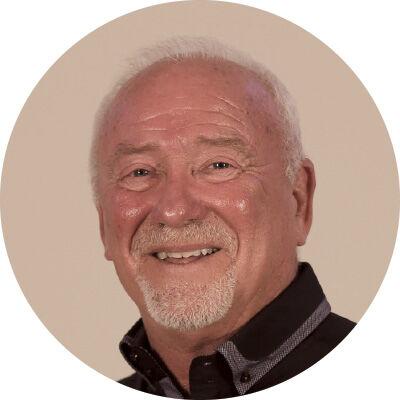 #38 RNR Tire Express
Tire and wheel retailers
RNR Founder and CEO Larry Sutton laughed a lot as he talked about his business and how well it's going as the automotive and mobility industries continue a dramatic sea change that leads many to conclude the days of individuals all owning their cars could be waning. Sutton's not worried about any of that, and stressed that making a good buck at RNR isn't brain surgery, even though one of its latest franchisees is actually a neurosurgeon expat. "He's bought into a couple of other franchise solutions bringing in operators, and I think his new claim to fame is that he's making millionaires out of the guys who join him," said Sutton. With several more franchised stores heading through the pipeline, Sutton said RNR also expects to develop 25 additional corporate stores over the next five years. He added that whatever comes next for the economy at large, RNR will still be sitting pretty. "We do extremely well in economic growing times and, to be honest, if the economy changes, there's actually potential for us to get even better." That's due to the brand's focus on a wide range of payment options, meaning that if its customers have their purse strings stretched, the company can do even better by including short-term financing in more sales. Vince Ficarrotta, RNR's VP of franchising, said customer service remains a priority in any climate. "At the end of the day, how does the store team approach the customer?" he asked. "Do we provide dignity and give opportunity to folks that have a tougher life than some of the country? This is what we're all about, so that sustainable growth … has to be based in people helping people." Sutton added that the business is also prepared for whatever the global economy or auto owners do next. "Whether it's a self-driving vehicle, an Uber-dominated society or if Americans keep their independence and love to drive cars, they are all going to ride on rubber and they need to be replaced, and sometimes you like to ride on something that looks nice and maybe you put some cool wheels on it, too," he said.
---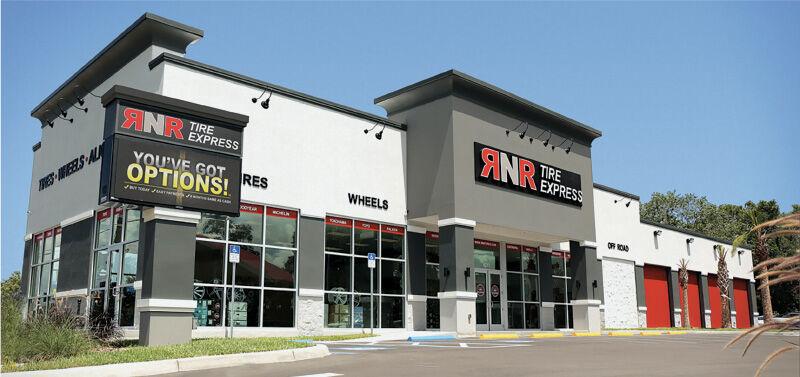 However people get around in the future, RNR Tire Express expects it will still involve tires and, when desired, snazzy rims, too.
---
#39 Paul Davis Restoration
Disaster recovery service
While now hilariously dated, "The Day After Tomorrow" was somewhat prescient in its exaggerated predictions of a world with near-constant environmental catastrophes. What homeowners, businesses and insurance outfits lose in time, money and disruptions from disasters plays directly into the hand of Jacksonville, Florida-based Paul Davis Restoration. This past year didn't feature the large-scale hurricanes that hit the U.S. during 2018, which dinged its results, but over three years its sales rose nearly 25 percent and its unit count swelled by more than 30 percent. As more long-term thinking shifts to dealing with climate change rather than preventing it, Paul Davis Restoration is positioned to continue putting up solid growth numbers for the foreseeable future. Founded in 1966, Paul Davis now has more than 300 individual franchise owners across the U.S. and Canada. In one of the most dramatic jumps in this year's Fast & Serious, it moved up from No. 100 to become the 39th fastest, most sustainably growing brand on our list.
---
#40 Chick-fil-A
Chicken sandwich restaurants
The often-cited envy of the quick-service world, Atlanta-based Chick-fil-A is one of the largest family-owned businesses in the U.S. with sales exceeding $10 billion—and it's now the 40th smartest, most sustainably growing franchise in the ranking. From 2016 to 2018, systemwide sales grew 32.5 percent, with unit growth at 15.3 percent. As it approaches 2,500 units, Chick has also become a cultural touchstone that evokes intense loyalty among its biggest fans as it racks up one of the longest consecutive sales growth streaks in any industry. After years of controversy, the brand announced in late 2019 that its charitable arm will now focus exclusively on education, homeless and hunger, which could remove the "boycott vote" that's more typically related to diverse culinary preferences among hungry groups. Like Wingstop, much of Chick-fil-A's success is tied to a lean menu, simplified operations and a world-class focus on guest service within its restaurants.
— Tom Kaiser
Fast & Serious: 1 • 2-10 • 11-20 • 21-30 • 31-40