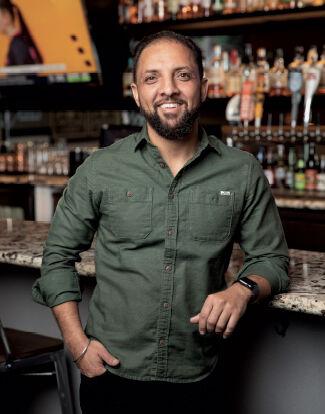 On the evening of October 8, 2017, the infamous Tubbs Fire roared into Santa Rosa, California, the worst natural disaster to date in Sonoma County that destroyed 6,800 structures. By the time Sonu Chandi, owner of a Mountain Mike's Pizza restaurant there, got the call and raced with his brother to the restaurant at 1 a.m., all that was left was the sign.
"It was completely burned down. We literally had zero asset left. We drove around Santa Rosa that night, and it was unreal, something you see in these crazy imaginative movies, that's the kind of devastation," he told Franchise Times in 2019. "As a family we've been through a lot."
It's understandable, then, why Chandi might be the only restaurant operator who says the onset of the COVID-19 pandemic didn't cause him as much anxiety.
"As much," he says, compared to the increasingly common disruption—and community devastation—wrought by Northern California wildfires, including that 2017 Tubbs Fire. Or the Camp Fire in 2018 that nearly wiped out the city of Paradise and whose thick smoke kept customers away from his area restaurants for weeks. Or the Kincade Fire in 2019 that prompted electric company PG&E to shut down power grids, disrupting operations and forcing the closure of 10 of Chandi's locations in the North Bay.
Giving a wry smile, the president of Mountain Mike's area developer Chandi Hospitality Group offers up one of what turns out to be several understatements during our interview: "We've had some challenges." But perseverance, it appears, is in Chandi's DNA.
Chandi, whose full name is Bhupinder Singh Chandi, wasn't quite 16 years old when his father, Gurcharan Singh Chandi, brought the family from India to the San Francisco Bay Area, where the elder Chandi had already been working as a waiter and eventually a restaurant manager for a few years since immigrating from Punjab. "Our dad sought a better life, a better education for us," says Chandi. The United States, his dad believed, was "the country where you can make dreams happen."
The family opened Saroor Indian Cuisine in Walnut Creek in 2003, where Chandi, along with brothers Jatinder or "Joti" and Pardeep or "Sunny," learned the business and over the next four years formulated a plan to launch their own hospitality group.
"We looked at Applebee's, Jack in the Box, but they required a lot of capital and we were limited at the time with what we could do," recalls Chandi. That's when a friend and Mountain Mike's franchisee in Concord turned their attention to the decades-old brand that started in 1978 with one family dining pizza restaurant in Palo Alto.
"We liked the product and we asked him, are you profitable? And he said yes," says Chandi. They formed their restaurant group, with Joti and Sunny as senior vice presidents (Chandi's wife, Ren, is executive VP) and took over a location in Rohnert Park in 2007. Chandi Hospitality has since added 13 more, including four sub-franchises and two restaurants the group pressed ahead with to open during the pandemic. Oh, and there was also the rebuilding of their Santa Rosa restaurant on the same street as the one destroyed in the Tubbs Fire.
"There was never a question of if we would rebuild," says Chandi.
Perseverance, indeed.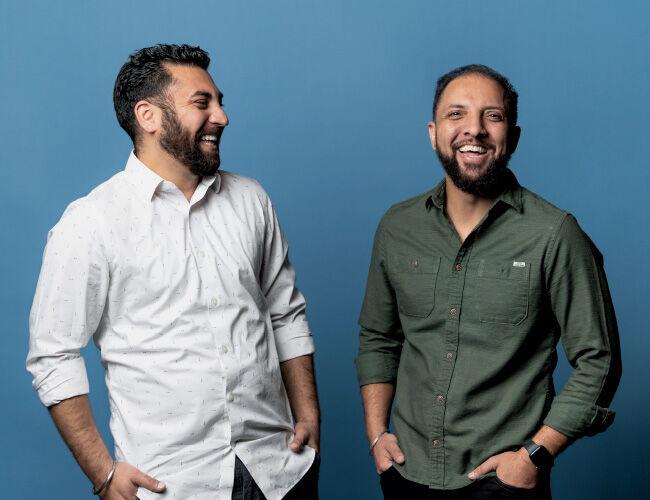 Onward and upward
Sporting an Active 20-30 Club polo before the photographer arrives at his restaurant in Novato, Chandi comments that involvement in service groups such as Active 20-30, plus community fundraisers and local charities, "comes back tenfold" from local customers and was essential to his restaurants even before COVID-19 shutdowns initially decimated sales.
"It's a two-way street," he says. "We're one of those groups that tries to find a way to say yes" to donation requests and support of organizations such as Chop's Teen Club, SOS Community Counseling and the Boys & Girls Clubs of America.
That involvement is part of what gave Chandi the confidence to open the Eureka location of Mountain Mike's in April 2020, just weeks into the pandemic and before he could even offer dine-in service, which across Chandi Hospitality's restaurants accounted for as much as 35 percent of the business. "I feel like restaurants are an amenity to the community," he says. "It shows that we're committed to the long term in these communities."
Still, "we didn't want people to think, these guys are opening in the middle of the pandemic, they just want to make money, what are they doing," he continues. "But feedback was the exact opposite, with people saying we're so glad you're making an investment in the community."
Sales numbers reflect that support. "We're already in line to do $1.5 million on that site and we haven't even really had dine-in," says Chandi. Mountain Mike's has systemwide average gross sales of $882,175, with Chandi noting his restaurants do just over $1 million in topline revenue on average.
That strong performance overall and of the Eureka store in particular prompted the group to press forward with a second pandemic opening, this one in Cloverdale in December. "The Cloverdale site was presented to us three years ago but we didn't want to rush it," says Chandi of the Furber Ranch Plaza location. "But we saw how well Eureka did and said we need to get it open this year."
Early sales indicate that was the right move and further demonstrate the appeal of pizza as customers seek a familiar food already perfectly positioned for the delivery and takeout channels that have flourished during the coronavirus crisis.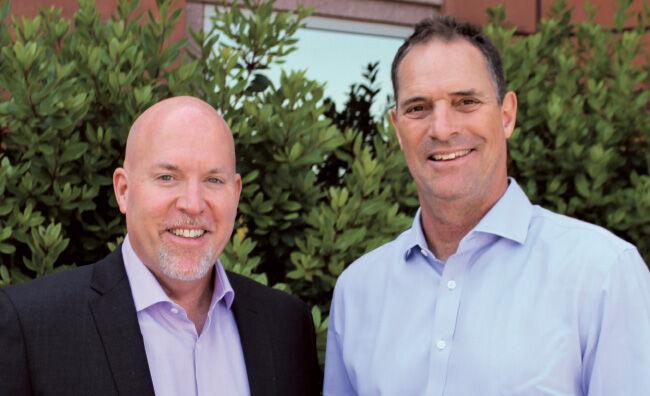 New owners saw 'hidden gem'
With the likes of Domino's, Papa John's and Pizza Hut all benefiting from surging sales in 2020, regional players such as Mountain Mike's, with 200-plus locations in California, Oregon and Utah, are similarly well-suited to capitalize on the demand for pizza. That opportunity was there even before the pandemic, said Chris Britt, which is why he and Ed St. Geme teamed up with Levine Leichtman Capital Partners to buy the brand in April 2017.
It was the first acquisition for Britt Private Capital and Jupiter Holdings, the family offices run by Britt and St. Geme, respectively. The duo also purchased smoothie and juice franchise Juice It Up in 2018 and is on the lookout for a third brand.
Mountain Mike's, says Britt, was coming off several years of sales growth but didn't have a lot of franchisor support, something he and St. Geme, who are co-CEOs, made a priority.
"We literally had a brand that was being managed by a very nice man and his wife in Florida—that's a long way away from any Mountain Mike's," says Britt in reference to Brad Gordon, who'd owned the chain since the '90s. "We saw the opportunity to bring more traditional franchisor support to the system … We found a true hidden gem in Mountain Mike's."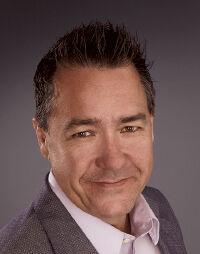 The two formed a corporate team that now includes former Yum Brands Chief Operating Officer Jim Metevier as president and Garrett Snyder, who worked on Blaze Pizza's real estate team, as head of restaurant development. They opened a franchise support center in Newport Beach, which serves as the company's operational headquarters.
Marketing and finance teams were also created, but perhaps the most significant undertaking involved a complete brand conversion to a single point-of-sale system that in turn helped Mountain Mike's roll out numerous digital initiatives across marketing, ordering and its approach to analytics.
Working with Cardlytics, a company that creates measurement and analytics tools based on purchase data, Mountain Mike's introduced a loyalty program and can now target ads based on demographic information. It also connected its POS to paid advertising and paid social media marketing to better measure the impact of those efforts. And with new business intelligence tools, the company shares more performance metrics with franchisees to identify ways to boost sales.
"We've shown our franchisees how investing in these technologies helps you actually measure the results and determine effectiveness," says Britt, which in turn drives profitability.
Yet another critical element is third-party delivery, which Britt notes wasn't an easy sell to operators who already had their own delivery drivers.
"Franchisees were stiff-arming that whole thing. They didn't want anything to do with DoorDash, Grubhub, Postmates," says Britt of those who thought third-party services would only eat away at their margins. "But we showed them the analytics and did test pilots to show it was truly incremental."
One test with DoorDash showed restaurants in that market had "substantially higher" same-store sales than the rest of the system, continues Britt, and the franchisor concluded 70 percent of those sales were incremental. Almost 100 percent of the system is now on at least one delivery platform, and last year the brand launched a new consumer-facing website to bolster its own online ordering capabilities.
All of those updates came just in time for the pandemic, during which Britt says Mountain Mike's has seen record-breaking sales even as it initially lost about 25 percent of its business because of indoor dining restrictions.
"I think it's safe to say we'll exceed 2019," says Britt of Mountain Mike's 10.9 percent growth in systemwide sales that year, to $181.8 million. The brand shot up 15 spots on the Franchise Times Top 200+ ranking to No. 255.
Unit growth is now on the agenda, says Metevier, who came on board in September 2018 and brought with him a decade of market planning experience from Yum Brands, where he worked in development roles before becoming COO. As Mountain Mike's expands with existing franchisees and targets new operators, it does so with a new design prototype and market analysis strategy that incorporates two years of site assessment history, plus consumer research.
Using technology that creates a prototypical Mountain Mike's customer—someone with a family and income to afford the premium price of its 20-inch "Mountain-sized" pizzas—and then builds a heat map of similar consumers, Metevier says the company is able to target areas where its restaurants are likely to find success. And while Mountain Mike's will never be a "cookie cutter" brand, the new prototype "brings some additional guardrails to the design" and will improve franchisees' return on investment.
"Our investment proposition has to be robust to continue to grow at the rate that we want to," says Metevier. With a standardized prototype, "we can leverage economies of scale and get better pricing for franchisees." The total investment for a Mountain Mike's restaurant ranges from $208,020 to $593,520.
Britt and St. Geme's own investment, meanwhile, is for the long haul, both say, something not typically possible with the rigid time requirements of traditional private equity funds. Britt, who's also still a managing partner at PE firm Marwit Capital, says those limitations were what prompted him to go the family office route and partner with St. Geme.
"We want to focus more on a limited number of companies and be more involved with the operations," he says. "We hope to hang on to these brands for a long time."
Friends since their college days at Stanford University, Britt and St. Geme owned 43 Burger King restaurants through their Fire Grill company, selling to Tom Garrett's GPS Hospitality in 2014.
"We had the experience as franchisees, we saw all the pluses and minuses," says Britt. On the heels of the Burger King sale they began looking for other multi-unit retail or restaurant investments "and then Mountain Mike's came up."
Pizza, he continues "was frankly more profitable than a lot of other QSR, particularly burgers."
While their hunt for a third brand originally focused on the fitness segment, "COVID changed things a little bit" and another food brand buy—something "big enough where it's got enough scale to operate and add these systems"—appears more likely.
"There are quite a few legacy brands out there that haven't done the things to maximize their competitiveness," says Britt of possible targets.
Back at Chandi's restaurant in Novato, he comments that the systems and standards Britt & Co. have introduced are helping hold franchisees accountable in a way they hadn't been before. For Chandi, it ultimately comes back to profitability, "and I've seen that they're committed to that."
In his five counties Chandi expects to add six to eight restaurants over the next few years, and his group, which also owns independent concepts Bollywood and Beer Baron in Santa Rosa, is in discussions with the franchisor for more regions that could hold another 35 to 40 stores.
"You can't go wrong with pizza," says Chandi. "Everybody eats pizza." Never, it seems, has that been truer.