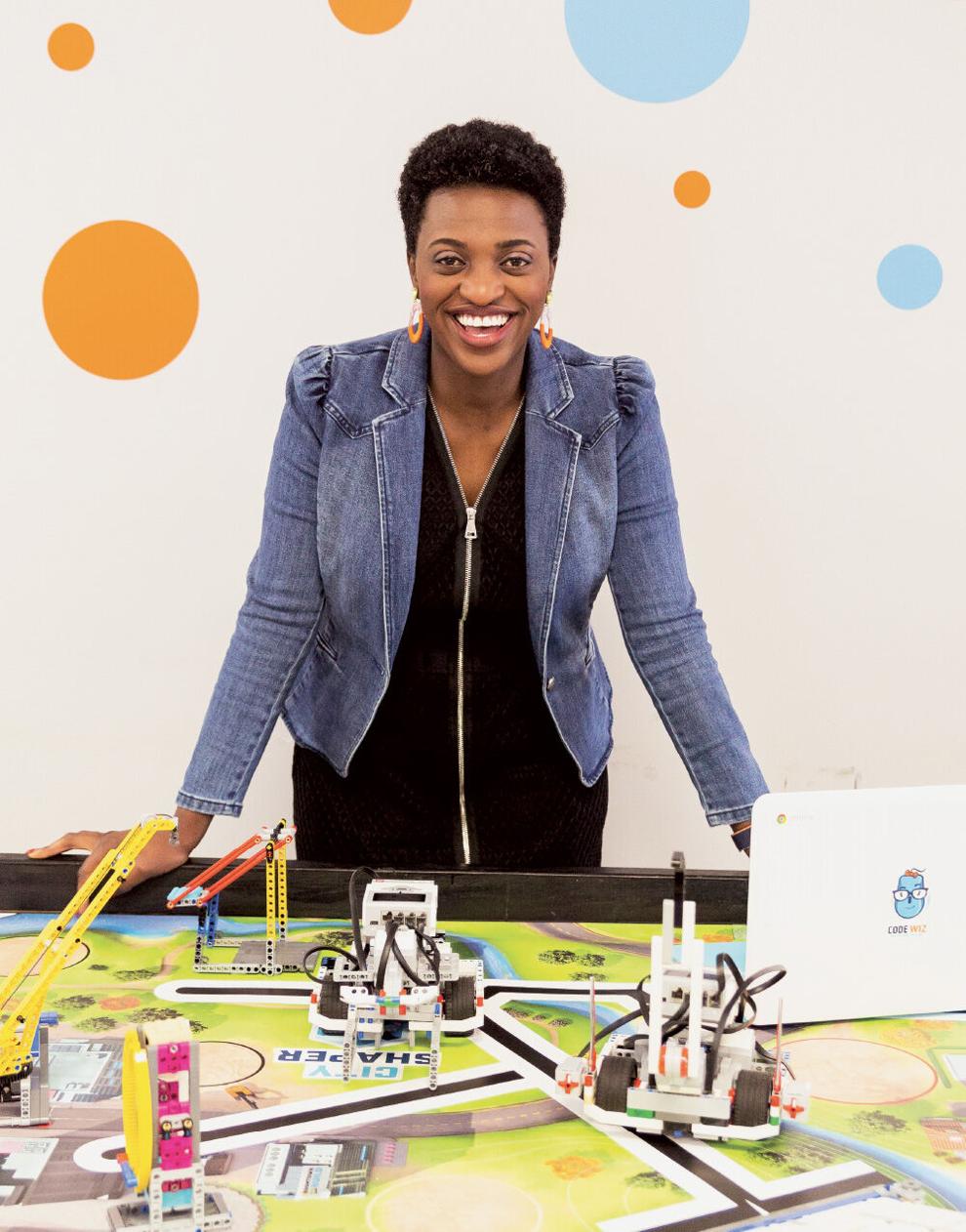 Ruth Agbaji, the founder of Code Wiz, gazes lovingly at three of her favorite robots, the creations of students who attend the computer coding franchise she started in 2017 outside of Boston, in Westford, Massachusetts. She speaks to each one—the tall yellow crane and then the cute white-and-blue bot and then the hot pink tower—playfully asking how they're doing in between flashing her huge smile and making dramatic gestures for the photographer.
"Oh my gosh, the kids!" she exclaims about the students at Code Wiz, who inspire her and vice versa. "We help kids ages 7 to 17 unlock their inner geniuses through coding and robotics." Based on the Montessori model of education, which allows students to follow their own interests in projects of their choosing, Code Wiz asks each student: "What do you want to build?" with the emphasis on "you."
"They're not fixated on the fact that they're learning, they're fixated" on making the game they want to play. "We're trying to foster a love for learning and a desire to keep moving even in the face of challenges," said Agbaji.
With six stores open as of June and a new investor as of March 2021, when 700-plus-territory Tutor Doctor bought the brand, Code Wiz is a tiny player with big dreams in the exploding space of children's boutique education franchises. As for moving forward no matter what, no one can beat Agbaji's story.
"I grew up in a middle-class family in Nigeria. Middle-class family in Nigeria translates to dirt poor here. We were struggling," she recalled. "You don't have constant electricity. You have to walk for miles" for water. "You study by candlelight." But the biggest threat was religious unrest. "Boko Haram was starting to form," she said of the Islamist insurgent group in northeast Nigeria that has clashed with the Nigerian army since it began 12 years ago. "Fridays we don't go out, because that's their prayer day. I've seen people burned, slashed."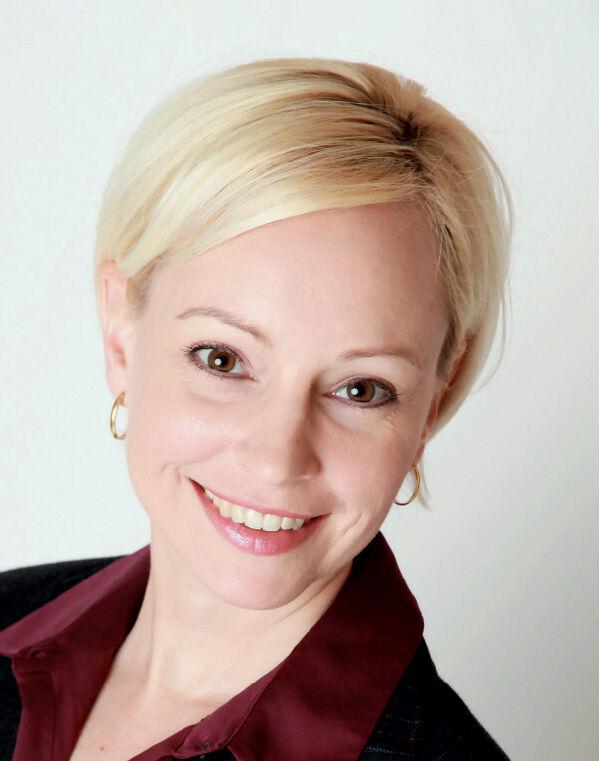 Her parents earned doctoral degrees in the United Kingdom before returning to Nigeria. "It's really sad. Here you have PhD holders not being able to have running water," she said. When she went to college in Nigeria, her degree was in electrical engineering. "Our class sizes were humongous. The whole thing kept growing in me, 'this can't be all that there is,'" so she visited an internet café and began working on a project. "I'm going to teach myself to do this. I spent hours in internet cafes, and I started to learn to code," but then she got stuck.
"I knew I needed help. And what made it even worse, I was a girl, coding. It was a boy thing. I was not invited into those circles," she recalled.
"I randomly reached out to some guy in India. 'I don't know you and you don't know me. Could you please take some time to look at this for me?' So over email for six months, and because of that mentorship, I was able to finish the project, and that opened the door for a scholarship here in the U.S. to come for a master's in computer science," at Tufts University in Boston.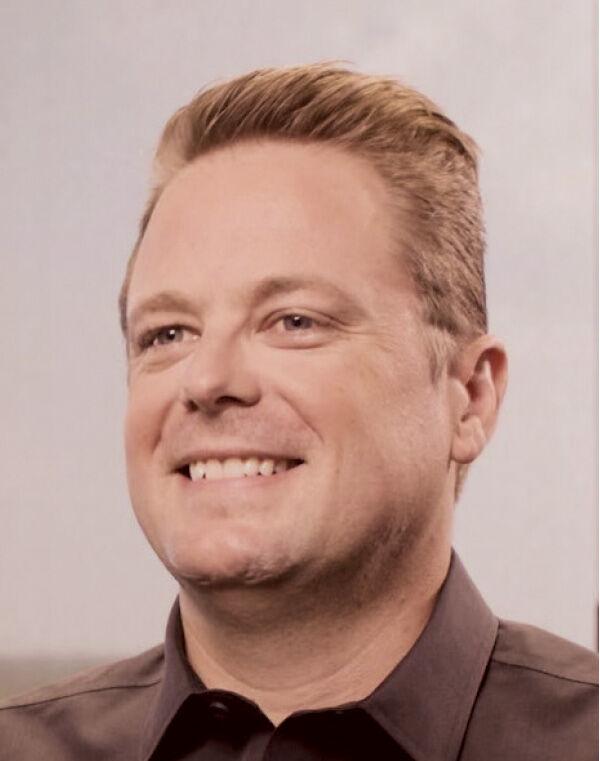 She eventually landed a prestigious job at Microsoft, but wound up frustrated. "Nothing against them," she said, but when one of the VPs visited from Seattle, he tried to fire up the team by boasting about the division's $100 million in profits that year. "Everyone was like, 'Woo-hoo.' My immediate reaction was, 'Uhhh, how much of that did I get?' Maybe that's the Nigerian in me.
"So I said, OK, we're just going to start a business. That led me to search coding schools. In true entrepreneurial fashion, I thought how hard can it be to do my own?" she said with a laugh. "Many times I wanted to throw in the towel. I had jumped in with everything. We put a second mortgage on my house. We signed a five-year lease with a personal guarantee." Her first classes were held in November of 2017, just six months after her son was born and diagnosed with autism disorder. A franchise program soon followed.
A partnership with Tutor Doctor came later, in 2020, when Code Wiz offered classes to Tutor Doctor students and vice versa. That led to this year's acquisition of Code Wiz, and a plan to roll out franchises across the country. Her fundamental beliefs remain at the core of Code Wiz. "You could become what you should be with just a computer. I can learn on my own and build something out of nothing," she said.
The philosophy runs deep. "When I tell people there's actually nothing you cannot do if you put your mind to it, I really believe that. It's seeing yourself somewhere, and keeping that vision in front of you always, and doing what it takes to get there," she said.
"Far too often we just accept our circumstances and say, 'too bad for me.' I call my podcast 'Regardless,' because regardless of your circumstances, you can be whatever you want to be."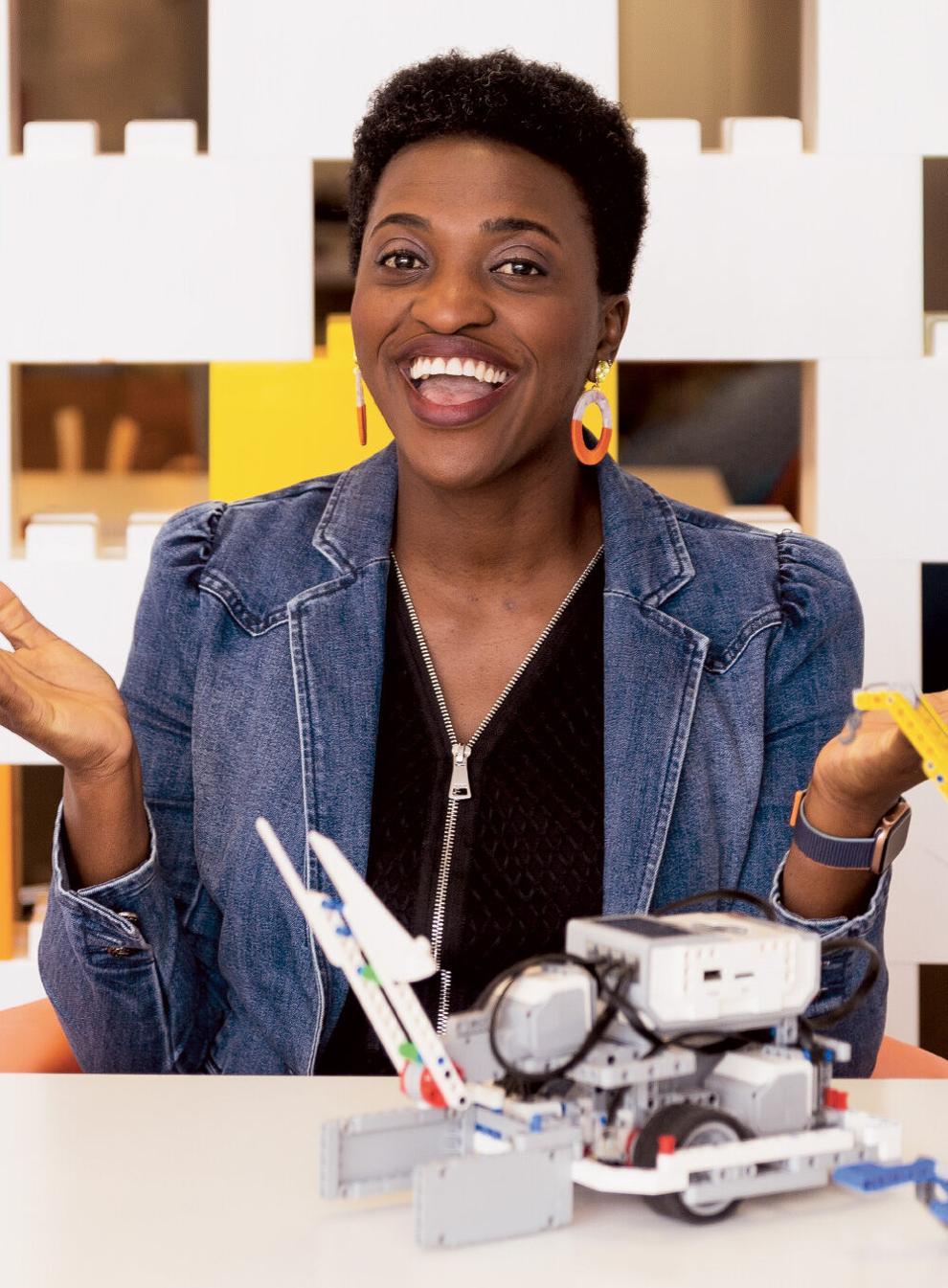 Kids education a hot topic
There's a lot of action in the kids education franchise space these days, with many brands far ahead of Code Wiz. In August, Urban Air Adventure Park formed a new parent company called Unleashed Brands and bought Snapology. CEO Michael Browning aims to acquire more brands that allow kids to learn, play and grow, the three "silos" under the new platform.
"I'm going to take the platform that had been built for Urban Air, and I'm going to help other founders and management teams plug into this coming out of COVID, so they don't have to rebuild their teams," he said.
He called Snapology "the world's best STEAM brand," referring to science, technology, engineering, arts and math. During the summer, they beta-tested operating Snapology camps in existing Urban Air trampoline and adventure parks. "We got a great response" from Urban Air franchisees, he said, who see Snapology as a way to generate new revenue in the same real estate.
Each brand will maintain its own identity, he said, with Snapology's co-founder Laura Coe as president. "As a founder, I relate to them a lot better than traditional private equity, because I've founded something starting in a garage. They understand that I understand, and my team understands," Browning said.
Snapology had 86 units as of August 2021, Browning said, adding he's seeking as many as "eight to 10 companies under the umbrella by the end of 2022. We're having some great conversations."
In November 2020, Engineering for Kids, a STEM education franchise, was acquired by Canadian investment firm LaunchLife International, including the brand's 89 franchised locations in 26 countries at the time, with 40 in the United States. Dori Roberts, who founded Engineering for Kids in 2009, will remain the president while becoming vice president of youth education USA at LaunchLife.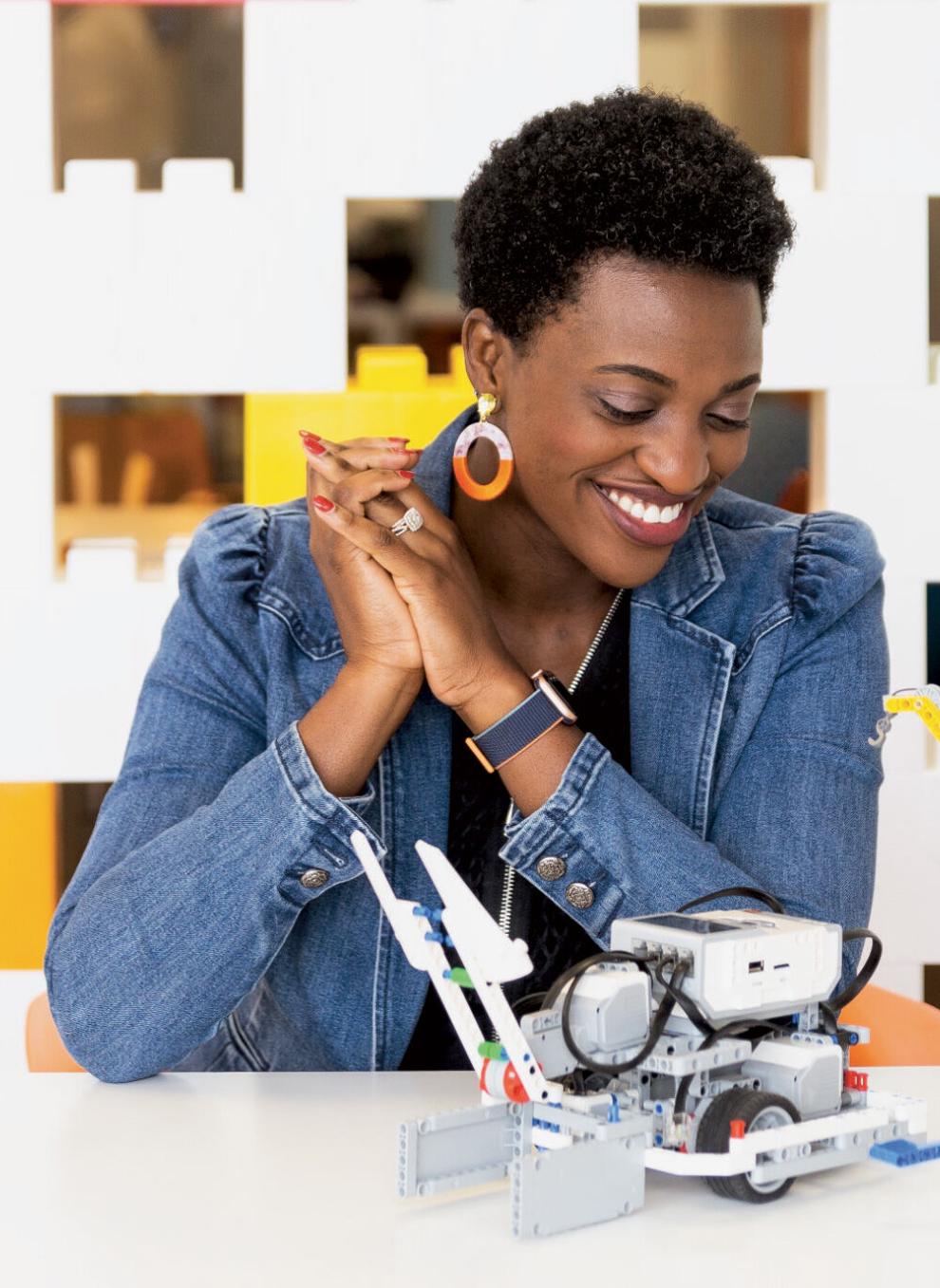 "My role is really going to focus on franchisees and their local growth, which is fantastic for me because it gets me out of wearing so many hats," Roberts told Franchise Times at the time. "I'm looking forward to having more face time with my franchisees, that's for sure." The former high school engineering teacher also used to lead her school's student tech association, and helped students prepare for national engineering competitions.
In June 2020, Eagle Merchant Partners bought a minority stake in Code Ninjas, the private equity firm's entry into the kids education space, with about 290 units and $26.5 million in systemwide sales in 2020, according to the Franchise Times Top 400 database. In September 2021, Eagle Merchant bought the rest of the brand. One attraction to the deal initially was founder David Graham's willingness to both seek assistance and also bring in a new CEO to take the franchise to a new level, said Stockton Croft, the former IHOP franchisee who is a partner at Eagle Merchant, at the time.
Eagle was introduced to Code Ninjas in December 2019, and liked the computer-coding tutoring industry. "There was a lot of macro tailwinds around software learning; parents interested in spending money on kids; and kids being interested in software gaming. It was right at that intersection," said Croft.
The Coder School, the second largest coding franchise on the Franchise Times Top 400 list, after Code Ninjas, posted $11 million in sales in 2020 from 95 units.
Abid Abedi, the founder of iCode, meanwhile, is positioning his franchise as a "disrupter" in the space. With about 30 franchises open and operating, he calls his franchise "much more than just a coding school," with a goal to prepare students for jobs of the future, teaching cyber security, robotics, engineering, game development and more.
'Chomping at the bit' to grow Code Wiz
Frank Milner, president of Tutor Doctor, is "super, super excited, in case you couldn't tell," about the 20-year-old brand's first acquisition, he told Franchise Times in March. Toronto-based Tutor Doctor has 350 franchisees who operate around 700 franchise territories in 15 countries, he said. Code Wiz still has just six.
"I think back to the early days of Tutor Doctor when we were just getting started. So for me to have an opportunity to get back to the early stages, high-growth opportunity, it's incredible exciting. I'm chomping at the bit," he said.
"Definitely the plan is to grow Code Wiz as a separate and distinct standalone brand, and we see huge market opportunity for that. Things like STEM studies and coding are taking on much more relevance," he said.
"We'll also be creating opportunities for both brands to leverage and benefit from one another. We'll have, for example, a Code Wiz opportunity available through our Tutor Doctor" franchise, "and vice versa." The cost of investment for both brands ranges from $30,000 to $60,000.
Plans to grow Code Wiz were still in the works in September, with more to be done before the rollout, especially to raise average unit volumes from under $300,000 in the early units. Milner said Agbaji is an inspiring leader for the brand.
"We have a global team call every Tuesday, and I've had the opportunity to watch her do that a few different times with different stakeholder groups, and watching the reaction of people within the Tutor Doctor family. They love it, they love her, they love her story and what she's accomplished. It's so inspired," he said.
Agbaji said she's working to identify the right levers of the business to allow it to scale. "We know that it's something that could grow big, but I think the most important thing is to do it right," she said. She is not intimidated by Code Ninjas or The Coder School. "I honestly see it as exciting. They've gone ahead and done a lot of work. They really were the pioneers.
"I really think there's room for more than one player. The way we approached coding for kids is all different. It's really about deconstructing all the brands and finding the things that really work. We're finding our sweet spot in the middle, and really understanding what our key differentiators are," she said.
"I do thank them for all their work," she said about the pioneers, and she's generous with her praise for others as well. Angela Coté is one, a Canadian who runs an emerging franchisor advisory company called Franchise Growth Catalyst. When Agbaji participated in the NextGen program, the International Franchise Association's competition to help young franchisors, in 2019 and again in the all-star version in 2020, Coté was her mentor and introduced her to the folks at Tutor Doctor and their parent company, CSG.
---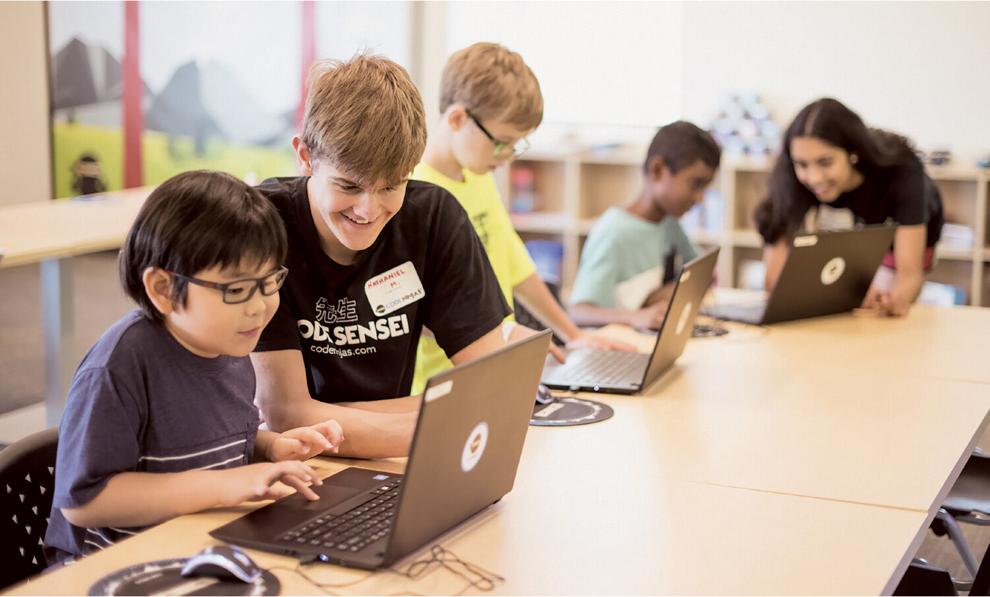 ---
She's also thankful for her parents and their sense of striving. "I think it comes from my dad. He's the son of farmers. He's the most educated in his family," who grew up in a village where kids typically hit sixth grade and don't know how to read. "It was hard, but he'd keep powering through," she said. "He had nowhere to sleep, but someone said, 'You can sleep in front of our door.' He had two pairs of pants. He was always moving forward."
When he received his doctorate in the U.K., in biochemistry, he came back to Nigeria. They offered him headmaster of the village school, but he said, "I could do more," his daughter recalled, and he generated idea after idea to help his countrymates.
"Then I get from my mom the execution of it. I saw the frustration of, 'This is an idea that would change things,'" such as a tree in Nigeria that could help eczema. "He wrote lots of goals for it. He got money and the people at the top, they just ate it up" by lining their pockets. It was "so frustrating. God, we can't keep doin' this. We can't keep livin' like this. We are people of faith," she recalled thinking, meaning Christian.
Agbaji feels blessed to have many family members in North America, though not her parents, who still live in Nigeria. "Coming here opened the door for many other people. It was like, I'm telling my sisters, 'Oh my gosh, you guys have to come here. There's electricity here!' My sister is an ICU doctor in Michigan now; my other sister is a pharmacist in Canada," she said. If her parents come, "my dream would be complete."
When asked what she thinks about how far she's come, she replies quickly. "Oh man. Sometimes I'm blown away. I tell my husband, pinch me, literally. Is this real? It speaks to the power of resiliency and then to the power of grit and to the power of determination."
Executives at Tutor Doctor and its parent company are betting she's the one to succeed, and she considers their backing a call to arms. "We're not investing in Code Wiz. We're investing in you," she said they told her, to which she has a singular response. "All right, let me show you what I can do."