Winner: Home Instead
Finalists: ComForCare and Interim Healthcare
The giant in the home healthcare space with $2.39 billion in system sales in 2021, Home Instead also comes out on top when evaluating return on investment for franchisees, according to Franchise Times research for the Zor Awards project.
Especially useful is its Item 19, with lots of detail on average sales broken down by every conceivable category of franchise. Like the two finalists in the category, however, ComForCare and Interim, Home Instead doesn't detail expenses at franchisee-owned stores, which would be a positive addition to the senior care category as a whole. The brand's initial investment range is $103,000 to $130,000.
Greg Sanchez, an operator in Pasadena, California, with two territories, bought an existing franchise in October 2015 that had about 20 clients and 30 caregivers; today that's grown to 150 clients and 200 employees. "So we are definitely moving in the right direction and taking advantage of the opportunity that has been brought to us, which is this growing number of seniors who need care in the home," said Sanchez, a former research scientist in the pharmaceutical industry.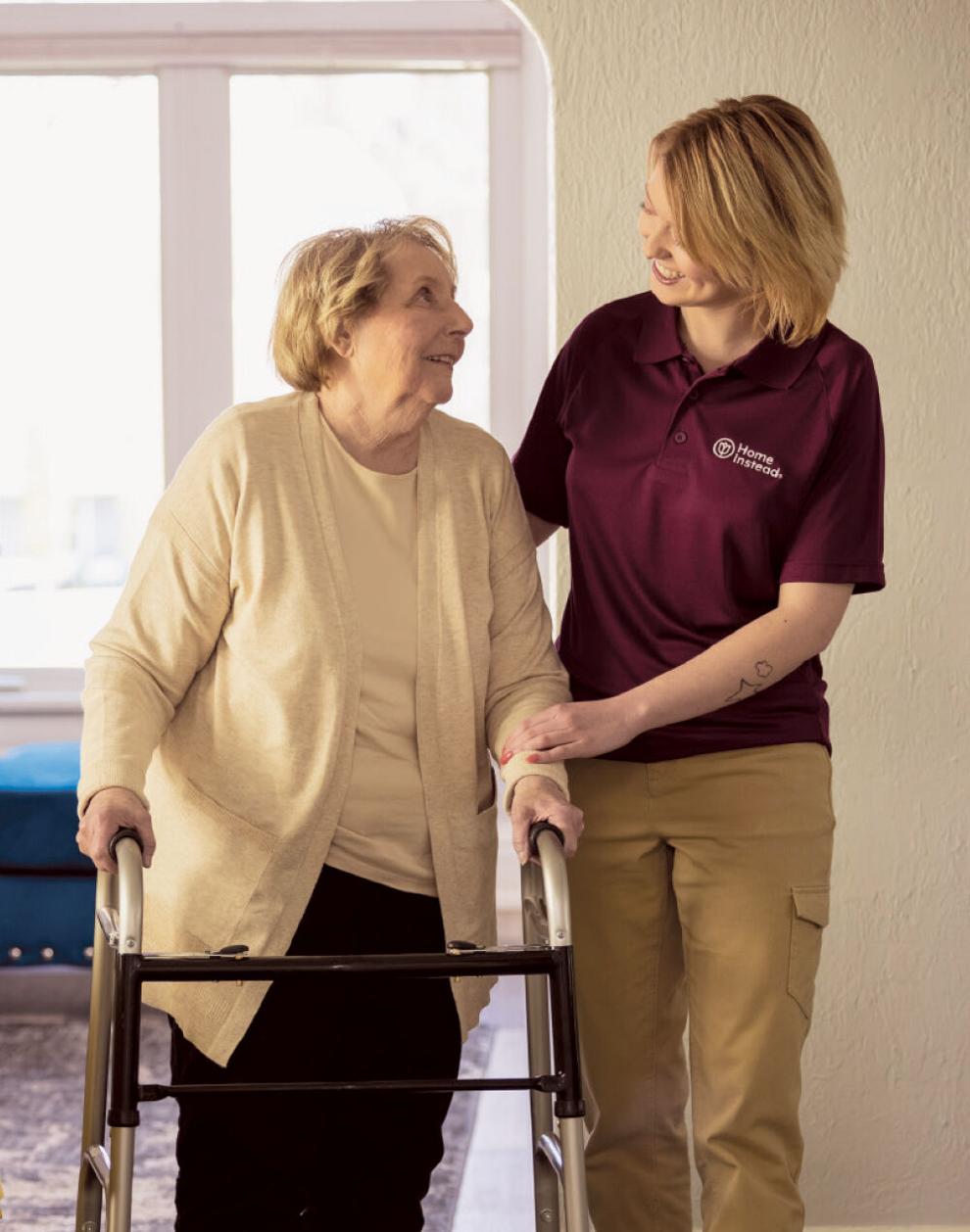 His husband and business partner, Carter Prescott, has a background in finance and is an executive with Southern California Edison. Their original interview process was intense. "It was almost like jumping through hoops of fire, until we got the opportunity to go out to Omaha to meet the senior leadership," he said about franchise headquarters. "That was an experience in and of itself, and to be able to ask questions of the founders, Paul and Lori Hogan."
Legendary in the home care franchise world, the Hogans started Home Instead in 1994 and built the system to nearly 1,100 units before selling to Honor Technology in 2021. What are they like?
"Oh my god, talk about individuals who are just humble. Both of us worked for Fortune 500 companies," Sanchez said, and when they met with leaders of those big corporations, it was like "you were being summoned on high. But with Paul and Lori, it wasn't like that at all. They were just very welcoming people, they asked lots of good questions. They were trained listeners, because the moment they'd ask a question they'd stop and look at you.
"Very rarely have I met leaders who, 'I'm going to give you my undivided attention.' That was one of the things that just stuck out to me. These people actually care about what I have to say."
It was Sanchez and Prescott's own hustle, though, that made them successful in Southern California, where "there's about 120 companies providing some form of home care. So, how do we differentiate ourselves in this saturated market? And that was about rapid response. If someone calls, we were available. Most companies are 8 to 5 Monday through Friday; we went to seven days a week available."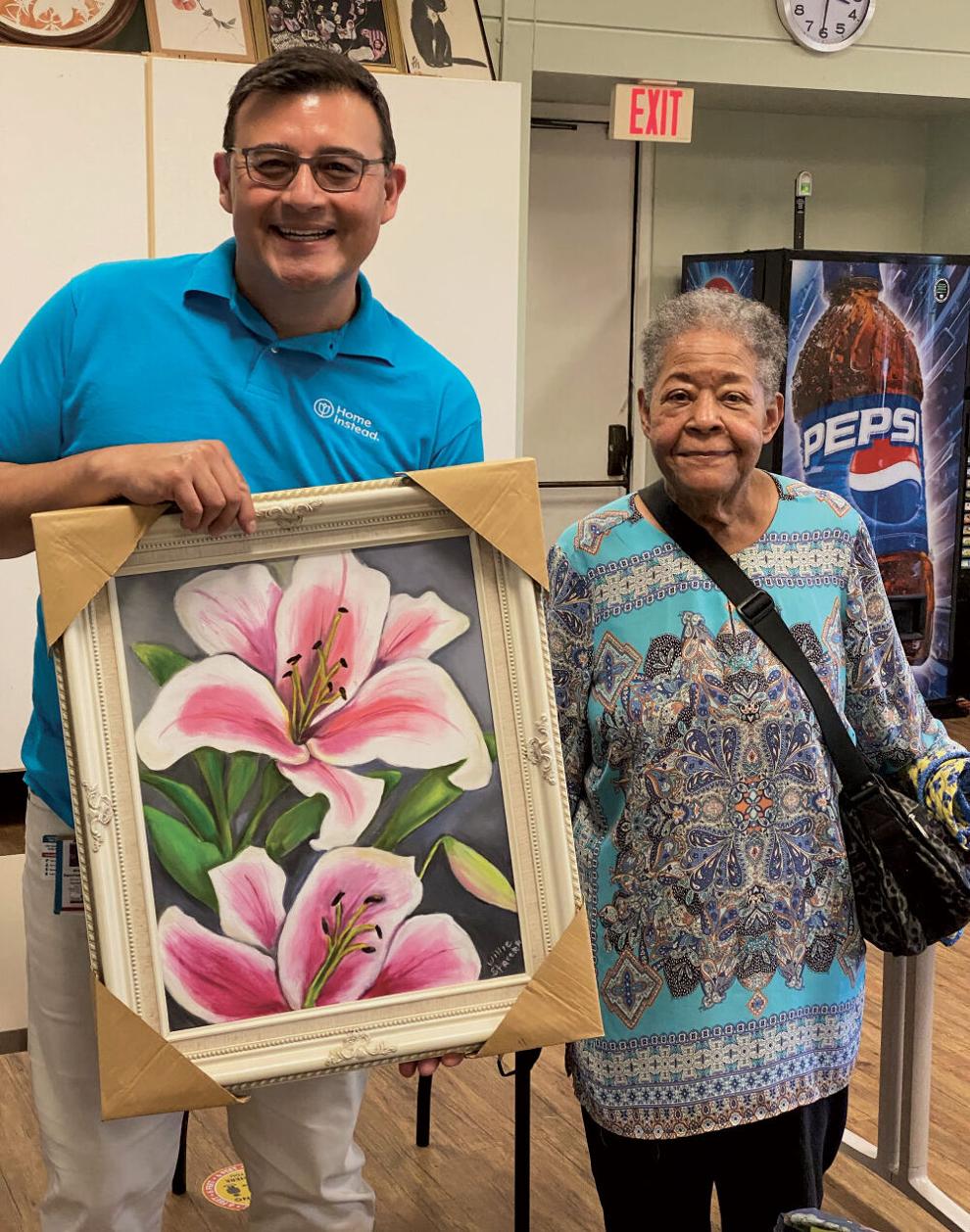 Although he credits corporate with providing resources whenever needed, Sanchez says most insights come from fellow franchisees, such as a franchisee in Knoxville, Tennessee, when their California office was just getting started. "One of the reasons they touted such exceptional growth was rapid response. And learning from those kinds of thought leaders in our industry has been really instrumental," he said. "Our team, when we go to convention, we come back with notes and notes and we don't sit on them."
Stacy Robello worked for her parents' Home Instead franchise in Pensacola, Florida, starting in 1999, eventually pursuing another career before buying the business with her husband, Kaipo, in 2017. The pair immediately focused on their employees above all else.
"Caregivers, they don't go into it for the money. They are doing it because they are absolutely passionate and they really do care about seniors. It was us turning around and saying, 'We're going to give you a pat on the back,' making sure how appreciative we were of them, that was the main thing."
The sentiment morphed into a slate of benefits that she believes sets her Home Instead office apart from others with similar services: Full medical benefits; 401(k); paid time off after a certain amount of service. Her background is in education, so she also focuses on "top-notch training," she said. "So when they are going into the home, they have the knowledge they needed, and they felt confident taking care of the client. For us, that's a great retention tool."
Although more expensive, the benefits give a great return. "Compared to the turnover, I would rather invest in the beginning. That has really turned out to be very beneficial to us."
New ownership at Home Instead isn't a big deal to her. "I've seen so much change; it's just another change for me," she said. "What I'm looking forward to, Honor has a lot of tech background. I feel that's going to separate us once we integrate that. That's what separated us from the competition years ago," but others "are starting to catch up."
---
Home Instead
Positives
A well-known brand name with legendary founders, although Paul and Lori Hogan exited in 2021.
Operators call corporate very responsive, including when deciding to add people, for example, yet maintain profit margins. "If we can't figure it out in 15 minutes, we're calling home office," says one.
Use Caution
Honor Technology bought Home Instead in 2021 from its founders, and while franchisees are enthused about the robust technology platform developed by Honor, it has yet to roll out to the system and so functionality, benefits and costs are unknown.
Franchising since 1995 and with more than 1,185 units in 2021, Home Instead is the largest home healthcare franchise and still pushed sales growth a robust 13 percent, meaning plenty of expansion opportunities for operators.
---
'Zor Awards 10 Categories

---

---

---

Office Space
Finalists: City Wide Facility Solutions, Office Pride and Oxi Fresh Carpet Cleaning

---

Breaking Bread
Finalists: Capriotti's, Cousins Subs and Firehouse Subs

---

Dirty Jobs
Finalists: 1-800-Water Damage, PuroClean and Restoration 1

---

Healing Touch
Finalists: Fyzical Therapy & Balance Center, My Eyelab and QC Kinetix

Fashion Forward
Finalists: Mainstream Boutique, Once Upon a Child and Plato's Closet

---

Sweet Tooth
Finalists: Andy's Frozen Custard, Handel's Ice Cream and Jeremiah's Italian Ice

---

---