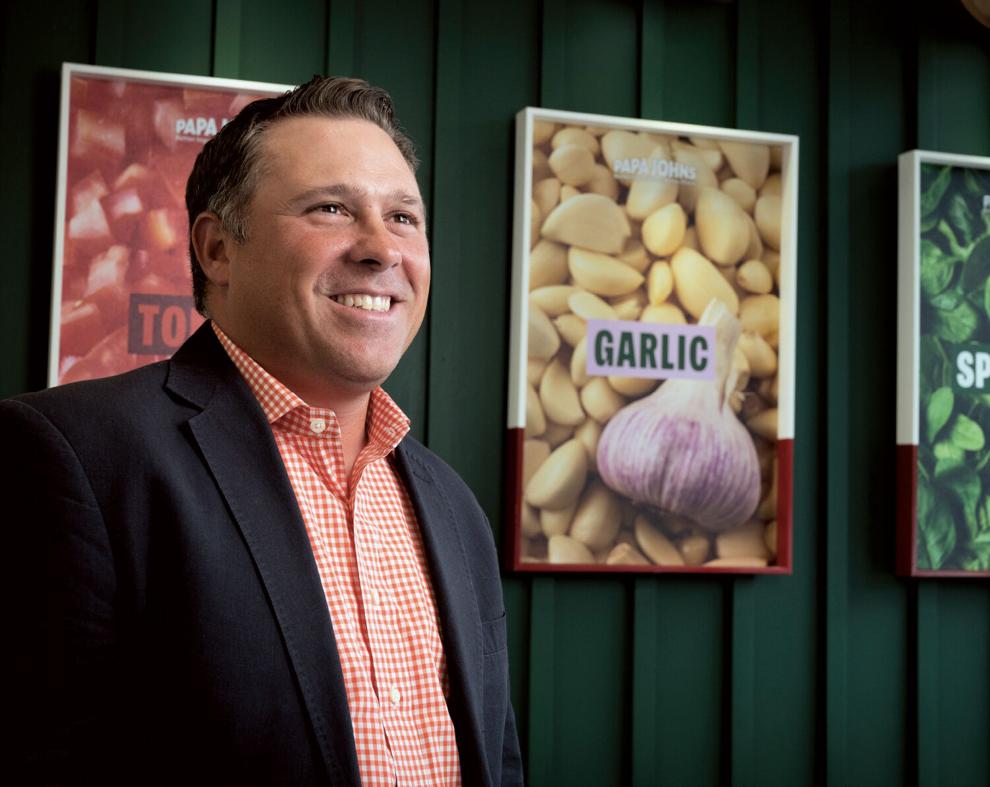 One of the first things you'll notice about Papa Johns CEO Rob Lynch is the nonchalant way he enters a room, usually holding the door open for someone, a smile on his face and brown eyes glistening. As he strolls in to a corporate restaurant in Atlanta, Lynch immediately hugs and chats up the store managers and employees, radiating "I'm a nice guy" energy.
"Welcome to The Dough Show" is one of the first things seen walking into a remodeled Papa Johns restaurant, directly above the cashier counter in big, white letters. New stores also feature modern subway tiles and giant windows that allow guests to watch the pizza process as employees mold and spin the dough, either in the air by hand or by using the automatic spinner.
"Employees like to come to work in a place they enjoy being in, that's nice and light versus dark and cramped," Lynch said about the redesign. Natural wood elements sprinkled throughout the store pair with the emerald green accent wall, which displays a simple art arrangement of common pizza ingredients—tomato, garlic and spinach.
Lynch knows a thing or two about pizza. Growing up in Pittsburgh with "modest means" as the son of a mother who worked in a grocery store and a father in steel work, Lynch lied about his age and began working at a pizza shop at 14 years old. Remembering the skills he learned there, Lynch spun and threw dough into the shape of a classic pie in the brand's Atlanta test kitchen.
"It's hard not to have fun when you're making pizza," Lynch said after he tossed around a football-shaped tortilla with Papa Johns' Culinary Director Tom Smith and Chris Deal, manager of operations and process optimization.
Though Lynch gushed about falling in love with pizza as a way to bring people together and cause joy, he never imagined he'd be back in the pizza business nearly 30 years later.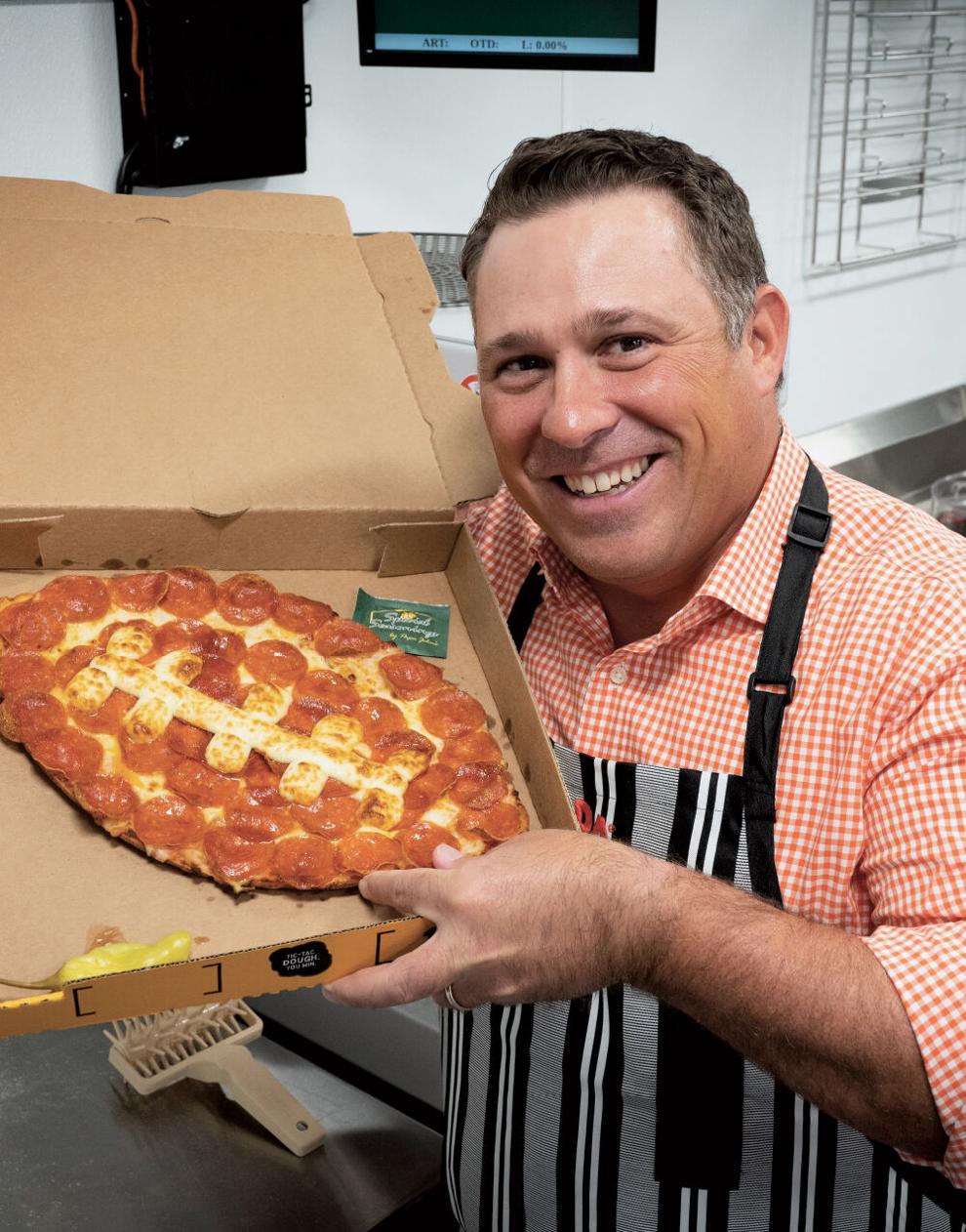 Stepping into the chaos
Lynch knew what he was getting into when he joined Papa Johns as CEO in 2019. The brand was dealing with the fallout and PR nightmare from founder and ex-CEO John Schnatter, who publicly criticized the NFL for not "solving the current debacle" of players taking a knee to protest racism and police brutality, which he blamed for sales dropping at Papa Johns. "NFL leadership has hurt Papa Johns shareholders," Schnatter said on a call with investors in November 2017.
Schnatter stepped down as CEO in December 2017 in favor of then-president Steve Ritchie, but the damage was done. Less than two months later and after a flurry of headlines, the NFL and Papa Johns ended their sponsorship agreement, saying in a joint statement it was "a mutual decision."
To make matters worse, during a conference call the following May, Schnatter uttered the N-word while referencing the alleged use of the word by Colonel Sanders, setting off a storm of media attention and ultimately leading to Schnatter's ouster from the chain. He resigned from the company's board of directors in March 2019, and his chairman role was replaced by Jeff Smith, CEO of Starboard Value, an activist hedge fund which invested more than $200 million into Papa Johns and owns about 10 percent of the company.
Related: Papa John's, Starboard 'Focused' as Circus Quiets
Schnatter, who at one time was the largest shareholder and controlled 31 percent of Papa Johns shares, cashed out more than $500 million worth of stock since 2019. While he has no formal role with Papa Johns, he continues to be critical of the company and has sought to change the narrative surrounding his departure.
"My criticism of company management over the past three years has rested largely on their refusal to admit they were wrong about the false media narrative about me and my legacy, and their failure to maintain a commitment to the principles on which we built the company brand, including consistent product quality with every single pizza made," Schnatter said in a November 2021 statement.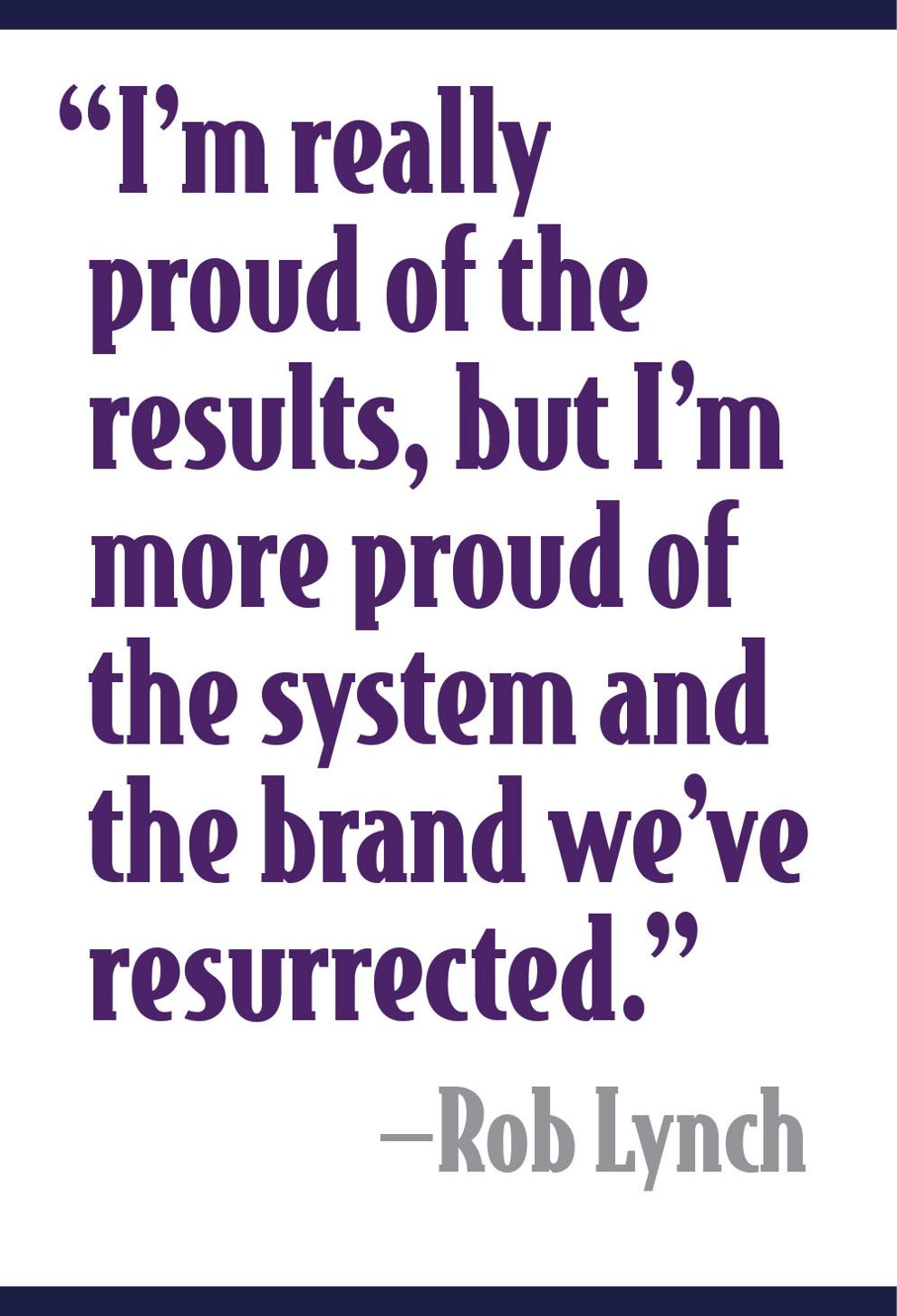 The company has been taking steps to distance itself from the founder ever since, including removal of Schnatter's image from all marketing materials and pizza boxes in 2018 to physically distancing itself from its roots in Louisville, Kentucky, by opening a second headquarters in Atlanta. The move also provided closer access to the company's largest hub of company-owned restaurants and its dough manufacturing facility, plus its new quality control center.
Lynch's immediate focus coming in as CEO was building relationships with franchisees, from newer partners to the brand's legacy owners. "I had to show and express to them how I was going to be different, but that I could be successful and help them be successful," Lynch said.
"My style might be different than what they're used to, but they were amazing and gave me the benefit of the doubt and the opportunity to build a team and bring ideas different than what had been done in the past."
Lynch's prior experiences helped prepare him for the role. With a background in marketing at Procter and Gamble and the Kraft Heinz Company, Lynch drove menu innovation and pushed new products at Taco Bell in 2012 as vice president of marketing. He left a year later to play a key role in Arby's comeback alongside Paul Brown, and spearheaded the iconic "We have the meats" tagline campaign in 2014 as brand president and CMO.
At Arby's, Lynch also led operations, marketing, culinary development and digital initiatives, and served as president of the franchisee association. "It was about making sure everybody felt valued and everyone had a seat at the table, and that we challenged each other in a respectful way, so we can all get better," he noted.
Lynch brought that energy to Papa Johns, where his new ideas were bound to ruffle some feathers.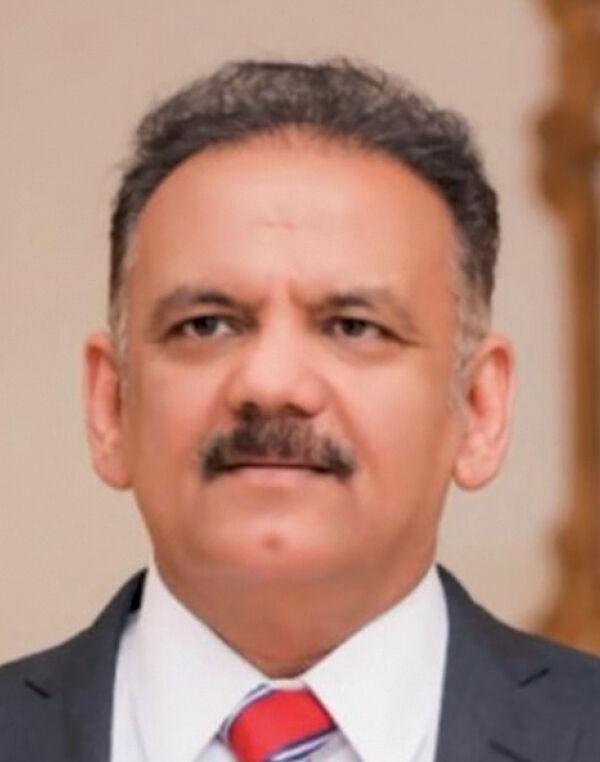 Franchisees question third-party delivery
A tell-tale sign of a solid franchise system—and a key to successful new owner recruitment—is franchise validation. The theory, summed up, is happy franchisees equal happy franchisors and more money for all involved. But what happens when a franchisor decides to make a change it feels will make the system more money, and franchisees disagree?
Nadeem Bajwa wasn't too sure about Lynch's decision to be an early adopter of third-party delivery services. Bajwa, CEO of the Bajco Group, was born and raised in Pakistan and came to the United States in 1991. He opened his first Papa Johns restaurant in 2002 and is now the largest domestic franchisee with 190 locations.
"I preferred not to do it, but did not have a choice," Bajwa said about utilizing third-party delivery drivers, though he appreciated the extra visibility from being on marketplace platforms. "Change is uncomfortable. It's never easy, but I am open minded."
Lynch said the decision was made to avoid the same kind of mistake Eastman Kodak made by not investing in digital photography. "If consumers are choosing to order through aggregators because of convenience of one-stop shops and they're willing to pay the premium, then we wanted to be where our consumers were," he said. "It's a nice-size piece of our business, and one that is profitable and incremental for us, and frankly, has helped us get through some of these challenging times."
Though Bajwa would still prefer to employ his own delivery staff, he recognizes the environment has shifted from what pizza delivery was in the '90s to delivering everything from alcohol to Q-tips today, which creates more competition in a pool of drivers that's only so big.
"With aggregators, I realized it was needed. I was not comfortable with it but I jumped on board, and it ended up saving our life," Bajwa said. He added he'll call Lynch anytime to voice his thoughts and concerns, and Lynch does the same to discuss major decisions.
Even when they disagree on how to handle something, "at the end of the day, there's peace of mind that both parties have the same objective, and each are out there for each other's success," Bajwa said. "Collaboration and a great relationship is what gets things moving. It's not the franchise agreement."
As evidence of that sentiment, Lynch attended Bajwa's daughter's wedding earlier this year. "When you have a relationship like that, it's more than just a business relationship. We actually have a connection that represents how important we are to each other," Lynch said.
Though Bajwa was slow to warm up to Lynch's new ideas, multi-unit franchisee Joe Johnson said he loved the decision to adopt third-party delivery partners. Johnson and New Orleans Saints player Malcolm Jenkins became Papa Johns franchisees in 2016 and operate 15 restaurants, with a development plan to open another 15 locations. (Another notable athlete, Shaquille O'Neal, joined the Papa Johns board in 2019, has an ownership stake in nine Atlanta-area restaurants, and this year renewed his endorsement deal with the brand in an agreement worth more than $11 million in cash and stock.)
"Where others moved away or didn't embrace third parties, he leaned in to create even better partnerships to ensure we could meet demand out there," Johnson said. "It was the right decision, as we can see. That's one way he's really been impactful to the brand."
Though the drama surrounding Schnatter occurred just a year after Johnson and Jenkins signed on, it didn't shake their decision to invest in the brand. "A brand isn't just one person, it's thousands of employees and franchisees," Johnson said.
Johnson noted his appreciation for being able to serve with Lynch as a franchise partner, as a member on the franchise advisory council and as board members together for the Papa Johns Foundation. "We share a passion for community and giving, and that's where I get to see his fun side really shine around innovation. He's a marketer," Johnson said.
"I'll tell you, there's not a dull moment, and I enjoy my time around Rob. He's a very thoughtful and fearless leader who laughs, and seems to ask a lot of questions before he makes decisions," he added. "I think because of that, the people who serve alongside him feel very seen, heard and empowered. Speaking for myself, I certainly feel that way."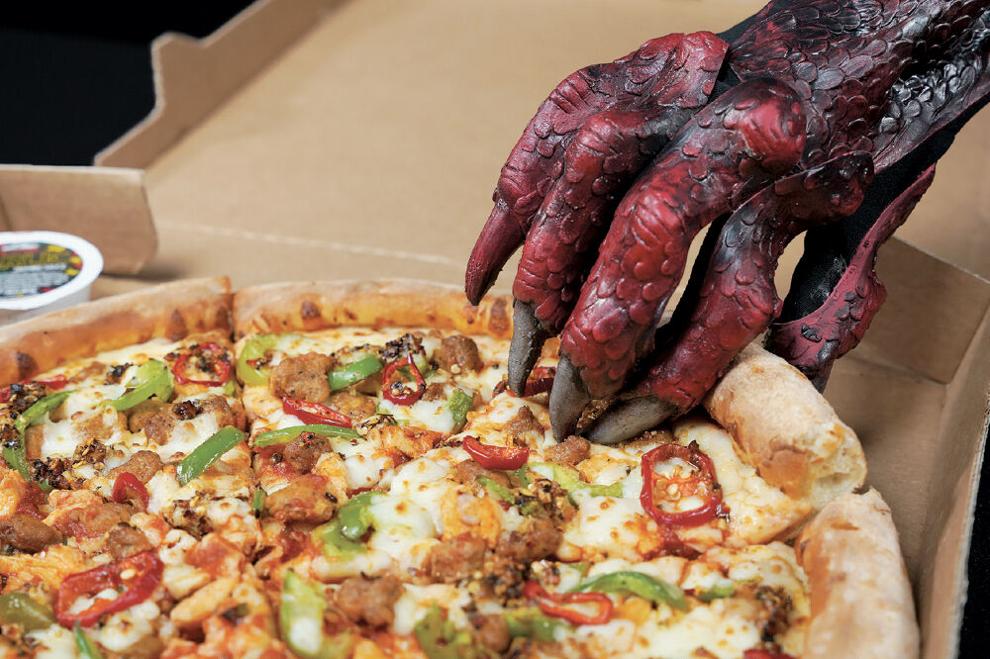 Eyes on the future
In November 2021, Papa Johns announced its new store designs and new logo, sans apostrophe, the punctuation used to indicate possession. Does the removal of the apostrophe from Papa Johns symbolize the brand no longer belongs to the founder—who still calls himself Papa John—and instead belongs to franchisees and other key stakeholders?
"That's it," Lynch said. "We are working to build the future of this brand. I respect the work of everyone in this system through the 35 years now that we've been a system…when you talk about moving from 'Papa John's' with the apostrophe to 'Papa Johns' without it, that's a focus on we all own this company, and we all get to take credit for the pride that it brings to all of us."
That inclusion push extends beyond talk. With diversity, equity and inclusion among the biggest buzz words in business following the May 2020 murder of George Floyd, plenty of promises were made by organizations to change hiring and promotion structures to create more equitable workplaces.
At Papa Johns, "all the standard metrics you'd look at to determine that—whether it's employee satisfaction surveys, employee demographics—every metric has moved in that direction we promised," Lynch said, and those initiatives started even before the pandemic. "I've never been part of an organization that's so committed to it or invested so much into that."
When the brand opened its second corporate headquarters in Atlanta in 2021, it hired 200 people, from executives at the vice president level to entry-level people coming out of school. "That was during a time where the crunch for talent was all anyone talked about," Lynch said. "We hired 200 people in six months. I think it is indicative that the changes we've made are having an impact. When people came here to interview, they saw how we showed up."
The impact of Lynch's leadership continues to show up in the numbers. Papa Johns posted $4.8 billion in sales in 2021—a 14.2 percent increase over 2020. Its systemwide sales declined 6.3 percent in 2018 and 0.5 percent in 2019, according to Franchise Times Top 500 data, before rising 15.1 percent in 2020.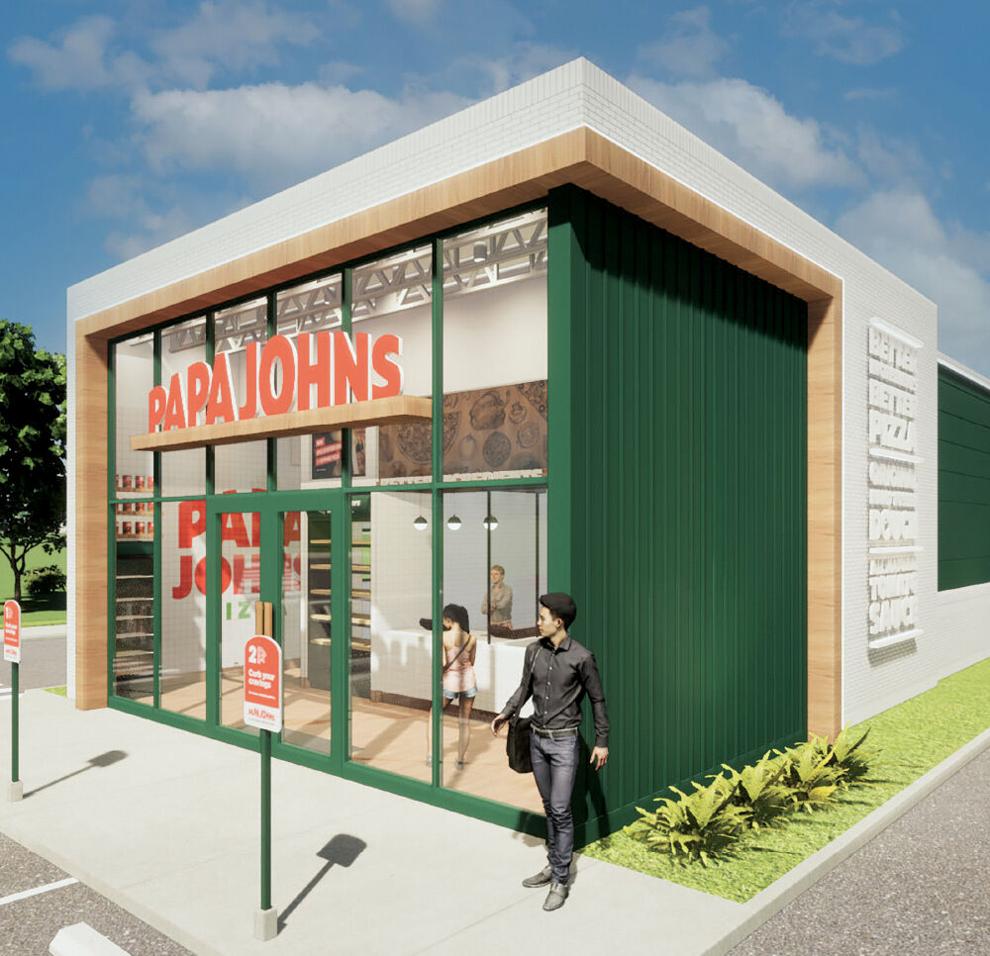 Meanwhile, competitor Domino's dominates the off-premises pizza space with nearly 19,000 units and $17.8 billion in sales last year, a 10.4 percent increase compared to 2020. Pizza Hut follows with more than 18,300 locations and nearly $13 billion in sales, while Little Caesars posted an estimated $4.9 billion in sales in 2021 with 5,331 units.
While competitors garner larger sales numbers, Papa Johns offers a more premium product, Lynch argued.
"Part of the reason I came here was because it is a differentiated brand with a unique positioning. It's not just about selling the lowest-price pizza. It's about putting better ingredients that deliver a better pizza," Lynch noted.
While Papa Johns benefited from the uptick in food delivery during the pandemic, Lynch pointed to the sales performance of competitors to take a pulse on their position. "We had outperformed the other national brands for now 11 straight quarters," Lynch said. "So when I look at the impact we've had versus the impact that we derived from the pandemic, I was looking at outperformance, because everybody got the pandemic lift in the pizza business and delivery."
He credits continued innovation and new product launches for helping drive the company's performance, and points to a 20 percent increase in average check in 2021 with no increases in pricing. "It was all launching new products that people traded up and added onto, and so that wasn't the pandemic, that was the innovation engine that we've built here," he said.
Lynch helped drive further innovation at Papa Johns by spearheading the football pizza, drawing inspiration from the brand's heart-shaped pie made on Valentine's Day. Mozzarella sticks used in the brand's stuffed crust were repurposed to craft the laces of the football, and have since been used to create prototypes for other potential sport-themed pizzas.
A Dragon Flame Pizza featured smoked pulled chicken, sriracha dry spice, Italian sausage, Fresno chiles, green peppers and a dusting of red chili, and was launched in Orlando's King's Landing Park as a nod to the premiere of "House of the Dragon," a new prequel to "Game of Thrones" on HBO Max. "I get excited about themed pizzas," Lynch admitted. "It's a core value of ours to have fun."
Papa Johns has more white space than other pizza brands—it ended last year with 5,650 units, while Domino's and Pizza Hut each has more than 18,000—which means more room to grow and take market share, Lynch noted. The brand has a goal to grow global net units by 6 to 8 percent annually from 2023 to 2025, particularly in North America, where almost all of the company's top 25 franchisees have agreements to build more restaurants.
Lynch will continue to guide Papa Johns through the next crisis: Macroeconomic influencers, such as increased commodity and labor costs, increased interest rates and inflation.
"Stock prices in our industry in general are all down double digits," he noted. Papa Johns' stock price (Nasdaq: PZZA) hovered around the $130s last year, and in mid- October was around $70—which Lynch noted is still about double the price from three years ago.
Domino's stock price (NYSE: DPZ) was hovering around $300 in October, while Pizza Hut's parent company, Yum Brands (NYSE: YUM) was around $105.
"What I tell my team is, we need to stay focused on the things we can control. We can always make ourselves better operators, better franchisors, and we can always get more creative and innovative around products and our technologies that are driving the business. What we can't control is what the price of cheese is," Lynch said.
"There are very few companies that never have a bad quarter or never have a bad year, but great companies are able to persevere through those challenging times," he added. "The most pride I have really comes in how we've evolved the company, and the impact that evolution has had on our employees—120,000 people that come to work at Papa Johns every day."
"I'm really proud of the results, but I'm more proud of the system and the brand we've resurrected."
---

Comparing pizza players
Papa Johns is No. 29 on the Franchise Times Top 500, with $4.8 billion in sales in 2021, a 14.2 percent increase over 2020. 
This story has been updated to clarify the decision by Papa Johns and the NFL to end the pizza company's official league sponsorship.