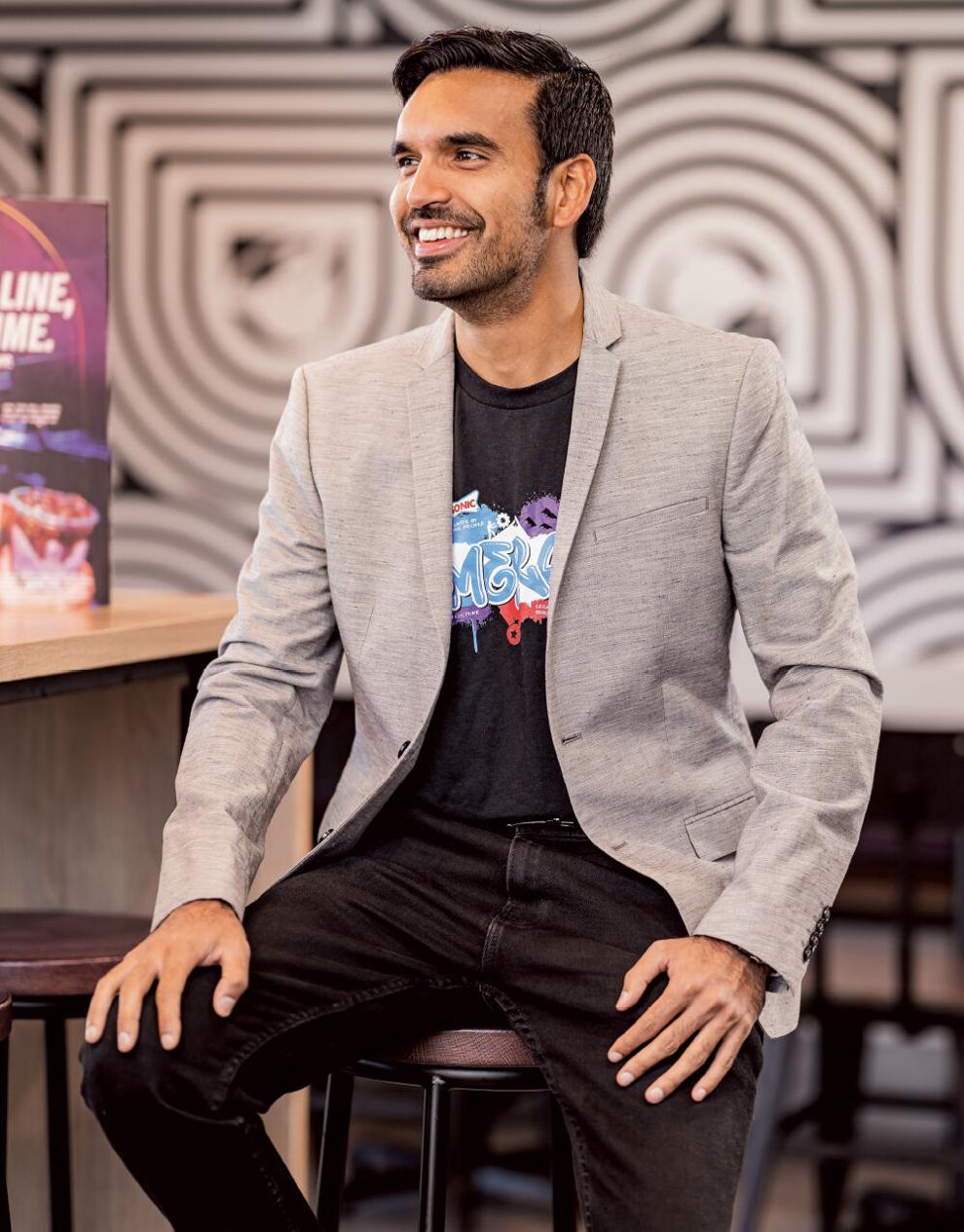 Kamal Singh speaks in stories.
There's the story of how he sliced open his finger on his first day at work in the Lenny's Subs shop he bought out of bankruptcy. And how he built up that store's catering business by doing coupon drops at area office buildings.
"I would start from the top floor, because if you start from the first floor, by the time you make it to the third, you get kicked out of the building," he says.
Both affable and intense, the 37-year-old Singh gets animated as he shares the path he forged in the restaurant industry and his motivation for growth that hinges on providing opportunities for people on his team.
There's a tenaciousness to his tone that shows up in his actions, such as his abrupt exit from a KFC training day—another story—that helped convince Mick Rosckowff to leave his post as a franchise business consultant at Yum Brands and join Singh as chief operating officer.
"I got a call from one of the Auntie Anne's managers who couldn't show up," recalls Singh, who at the time owned some mall locations. "I said, 'Mick, I've got to go run a shift.'"
"I had a really good career at Yum and KFC," puts in Rosckowff. "But I said, I believe in Kamal because of what I've seen, not because of what he tells me."
That was 2016 and Singh had just acquired nine KFC/Taco Bells in Houston and Beaumont, Texas, to go along with the seven underperforming Louisiana units he bought the year before. He was already looking ahead to the next acquisition and his company didn't even have a name.
"Oh yeah, that's another story," he says before going on to recount how he and Rosckowff decided on Yum Companies but a call from Yum Brands' legal department put a quick end to that. "So just a lesson for everyone, don't try to copyright someone else's name if you're starting a company."
The two instead landed on Emerge Inc., a fitting flag, they say, for a restaurant group that willingly takes on turnarounds, transformations and transitions and in the process has grown to 133 stores across four brands and nearly $200 million in sales.
"We've built our company around Emerge versus Taco Bell, Sonic, KFC, Pizza Hut. Let's set the foundation with Emerge, that's a mission," says Singh. "You can come from anywhere and you can emerge here in the organization."
A seat at the table
Born in India, Singh was 14 years old in 1999 when he arrived in Houston with his parents and sister. He didn't speak much English and the family didn't have a lot of money.
"All our life we were paycheck to paycheck," he says of one of the motivating factors to build a business. After graduating from the University of Houston, he worked at Ernst & Young and then Deloitte but was "miserable being an accountant" and in 2009 decided to take a chance buying a bankrupt Lenny's Subs shop.
"The franchisor said, 'Pay us the franchise fee of $25,000, you can have this one restaurant,'" says Singh. "Looking back, that's probably not a good deal. The restaurant was losing over a $100,000."
Singh worked open to close for months, grew the catering business (he only got kicked out of a few buildings) and six months later bought another struggling store. Turnarounds, he realized, could be his path to growth. "I said, you know what? I've taken this $40,000 investment in two restaurants and I've turned it into $300,000 in 15 to 18 months. I think I can do that."
Using franchise disclosure documents from Baskin-Robbins, Auntie Anne's, Nestle Toll House Café and Cinnabon, Singh cold-called franchisees until he found single-unit operators looking to sell their mall and shopping center stores. Then he would lowball them.
"I would pick up these smaller concepts for cents on the dollar, turn them around and then flip them for a higher multiple," he says, always with an eye toward putting together the capital to break into a top-tier brand.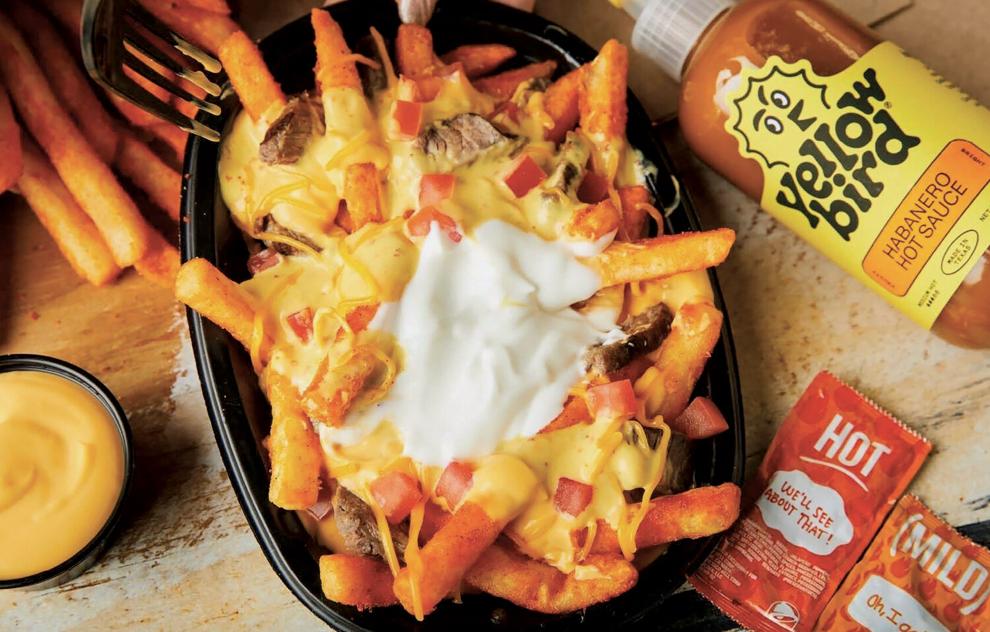 There was just one problem: those brands wouldn't talk to him. For a frustrated Singh, Yum Brands, the massive parent company of KFC, Taco Bell, Pizza Hut and The Habit Burger Grill with more than 55,000 restaurants, seemed just out of reach. It was a conversation with NRD Capital founder Aziz Hashim that prompted Singh to pursue a course that perhaps should have been obvious given his history rebooting struggling stores.
"He says, son, you've got to get a seat at the table first before these brands will talk to you," says Singh, recounting the advice that led him to go after those seven distressed KFCs in Louisiana.
Hashim, who before founding NRD Capital started with one KFC in Atlanta and built a portfolio that also included Popeyes, Taco Bell and Domino's, says he wants to share as much wisdom as possible with the next generation of franchisees.
"A little bit of guidance, a little bit of help. Some critical advice at a juncture can change a life," he says. "Kamal is very smart. He's obviously very capable. But at every level all of us need some mentorship, even me."
Singh counts that as a pivotal point in his career, as the turnaround of those restaurants in Louisiana—with his own capital and his first SBA loan—served as the platform for a bigger launch into Yum and Sonic Drive-In.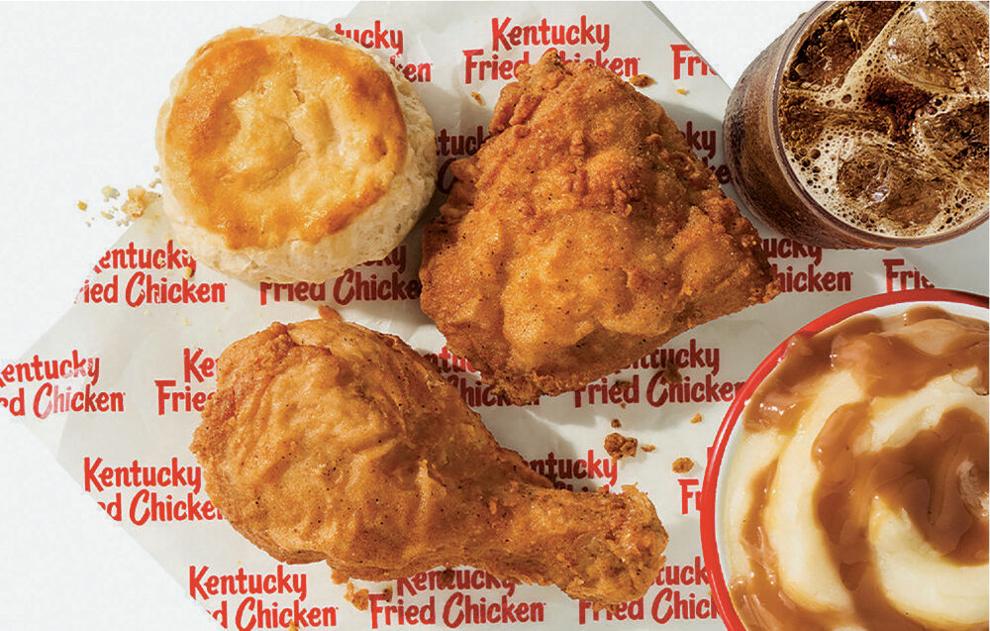 'Nobody gave us a check'
Get Singh talking about capital and you'll get another story.
Attending industry conferences in his early days with KFC would often come with the assumption that the area coach he was with, older and also Indian, was his father and the source of his funding. "I still have to go and tell everyone that no, I did not borrow money from my father," he says.
"Nobody gave us a check. This has all been done via buying underperforming restaurants, working really hard at them, not spending money on boats and nice cars, putting money back into the business, building great relationship with the brands and the lenders, because they're equally important. You need both of them. That's how it's been done. There's no other secret out there that somebody wrote us a big check."
Singh and Rosckowff continued to build Emerge without outside capital and in 2017 sought to break into Sonic during the drive-in chain's refranchising initiative.
Both in their early 30s at the time and admittedly without the infrastructure of larger players, they went after 34 stores in the Houston market and in acquiring them from corporate jumped from 16 to 50 restaurants overnight. "I think they saw that we had a lot of heart, that these were two young, hungry guys and that they live in the market," says Singh of presenting in front of Sonic's leadership. "We spoke just like we're speaking now, how passionate we are about our people."
The next year, the company received Sonic's Newcomer Award, recognition for achieving strong sales and profits.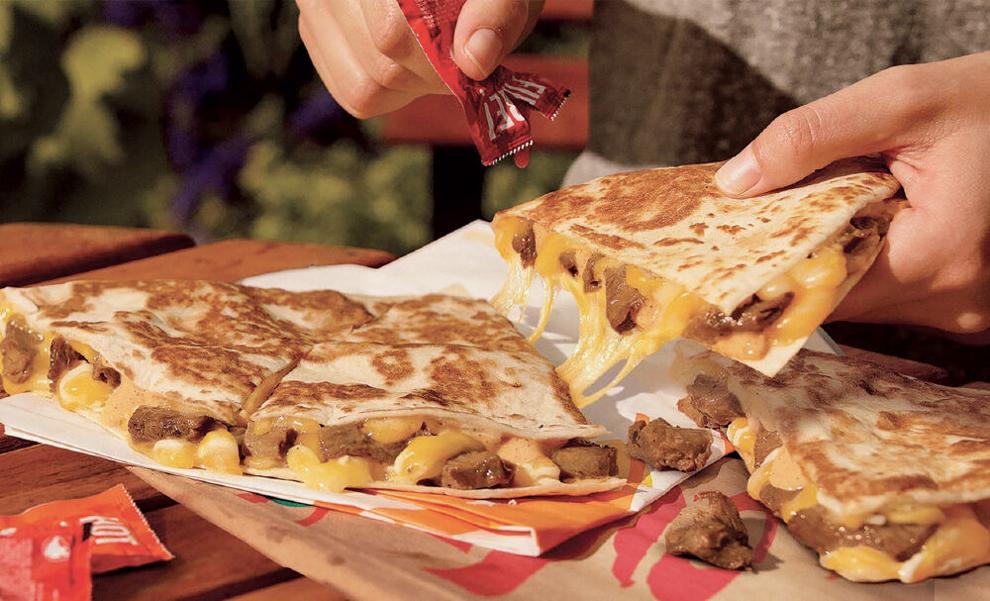 More acquisitions followed, often from legacy franchisees, and the company undertook several new builds across all four brands. Today, Emerge has 48 Pizza Huts, 44 Sonics, 18 KFCs and, following the purchase in March of nine units in New Mexico, 23 Taco Bells.
Matt Shaw, chief development officer for Taco Bell's North American markets, recalled one of his early conversations with Singh that left an impression. "I remember sitting with him and he told me he was going to be a Taco Bell operator," said Shaw. "And this was when he had just a few KFCs. He was very persistent, which is a trait of his."
Competition is stiff within Taco Bell, noted Shaw, and he credited Emerge for its consistency in operations and willingness to continue investing in the brand, whether through remodels or new development.
"We want to see folks who are also growing organically, not just acquiring. That's key," said Shaw, who's held various franchise development roles in Taco Bell since 2007. Singh "puts his money where it needs to be. And he invests in and thinks about the long term.
"I've met a lot of people in my years who want to get into the system, and they come and go. But Kamal is someone who is in it for the long haul."
Maintaining a long-term outlook is one reason Emerge hasn't brought in private equity or other outside investors. While Singh gets plenty of calls, he prefers his independence and says it allows him to make the best decisions for the business. "We have the freedom to look beyond the P&L and do what we do for our people," he says.
That approach came into play often during the height of the COVID-19 pandemic, when Singh saw other organizations cutting salaries or accepting a royalty reduction they would later have to repay. Emerge "didn't have to do any of that," he says.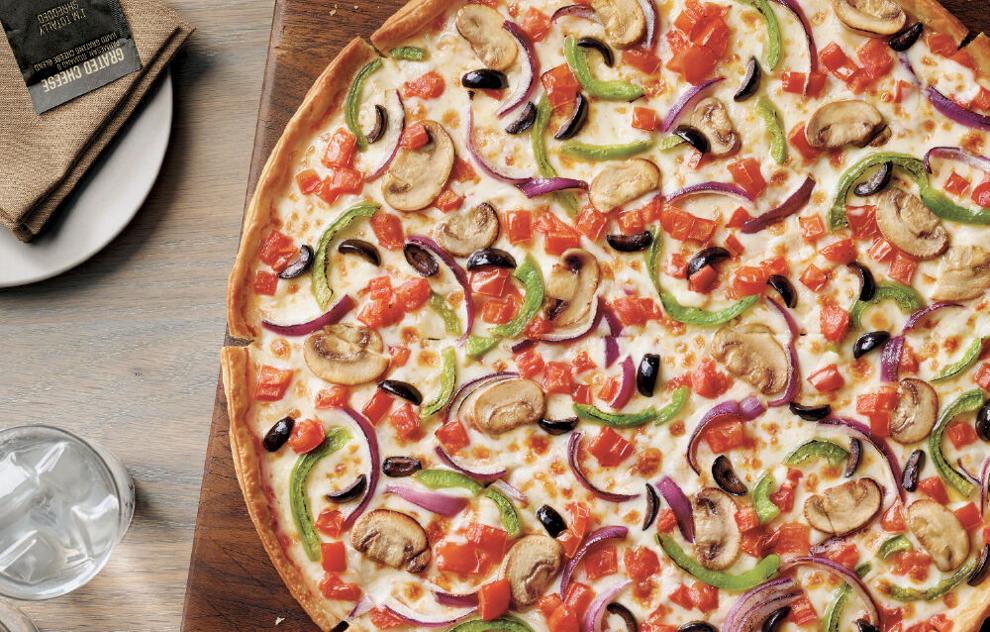 It also kept its bonus program intact, including for store-level employees. "2021, sales were really good and we let our teams earn that," says Rosckowff. "We didn't go adjust the programs because they're going to be double digits up … we kept it because they work so hard."
The company keeps an "enormous amount" of liquidity on its balance sheet, notes Singh, to ensure it can always address the needs of the business. "The saying is, you should keep anywhere from $30- to $35,000 per restaurant," he says. "We keep at least three to four times more per restaurant, just so we're under-leveraged."
He also doesn't borrow money for remodels, of which there are usually seven or eight a year, instead using cash flow. "One of the things that we always try to strive for is, I don't want crappy looking assets," he says. "If we're going to put our name on it, we want to make sure that our assets look good."
Cash flow will also fund a handful of new builds this year.
The appetite for autonomy in how he grows the business is part of what pushed Singh to pursue those top-tier brands. He would see the long drive-thru lines at a Taco Bell, KFC or Sonic and ask the general manager about a store's weekly sales volume.
"The numbers would be like, 'We do $30,000, $35,000 a week.' And I would go down to my Lenny's or the smaller brands, the sales are $5- to $7,000 a week. And I used to be like, wow, holy crap. These restaurants generate that much revenue."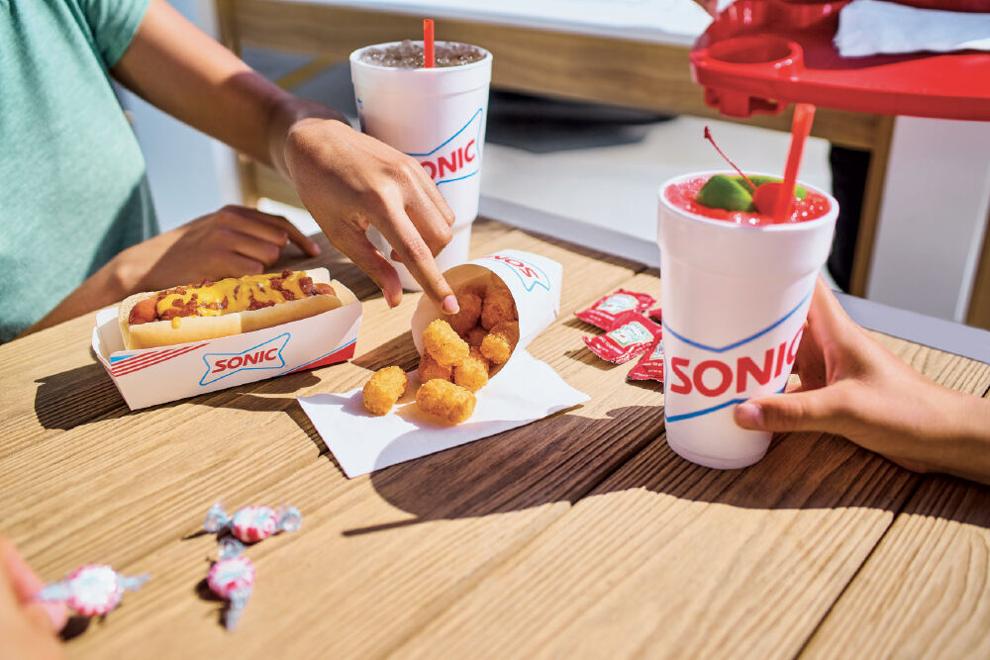 Tackling transitions
Singh and Rosckowff have watched with interest as other large multi-brand, multi-unit franchisees rolled up longtime operators in legacy brands such as Pizza Hut, Sonic and Little Caesars. They, too, are often acquiring stores from franchisees who are looking to retire or exit because the next generation of family members isn't interested in running restaurants.
It can look simple from the outside—buy a package of units, plug them into new back-office systems and watch the top line grow—but the Emerge team knows those transitions can be far from straightforward.
"I remember walking into a Sonic and the owner didn't tell them they were selling until I was coming in to introduce myself five minutes before," recalls Rosckowff. "So I walked into a room of tears because they loved it or the owner, right? But I'll tell you what, we've won their hearts and minds and they're proud to be Emerge. But it was funny because I was sitting there going, 'Whoa. Hey guys, how's it going? I probably don't look like your best friend right now, but let's start working through this.'"
Rachel Robinson, Emerge's division director for its Pizza Hut, Taco Bell and KFC brands, says the transition period is crucial to ensuring the future success of a newly acquired restaurant. It's easy to declare that people are the focus during this time, she continues, but actions are what matter.
"It can be a big shock for people. You have to understand how traumatic that can be," she says, then calling out the company's four core values: love, urgency, persistence and honor. "Love is one of those pillars you really have to use in an acquisition."
Emerge has a transition playbook that addresses the human element first, including pay, the bonus structure and benefits, before outlining new systems and procedures—and what employees stand to gain by following them. That includes monetary rewards along with clear career paths and advancement opportunities for high-performing team members.
When Robinson is working with new restaurant teams, she emphasizes processes and routines. "Lack of consistency will kill you," she says. "You can muscle it out, but that's not how we operate and that's not how you'll have long-term success."
She was an operations leader with KFC and left to join Emerge in 2021 because, she says, it was "an opportunity for all of us to build a legacy."
"In a corporate role, you see people, you're influencing people, sure, but you don't necessarily have direct responsibility," she continues. At Emerge, "I can truly dig in and help people be their best self."
Singh acknowledges that early on in building his portfolio he was driven in part by the desire to get to "X" number of units. His motivation, however, has changed as the company has evolved and he feels a responsibility to provide opportunities to Emerge's 5,000-plus employees.
"It is just not about us and our families here. It's about the people all the way at the restaurant level that have invested their four, five, six years and that we've promised a lot of growth to them," Singh says. "We want to make sure we give them what we promised, we deliver."
Can it be stressful at times? Sure, he says, but "that's what is fun about this job. It can't be just about waking up, making money, more EBITDA, more restaurants. It's how many lives can you change through this."
---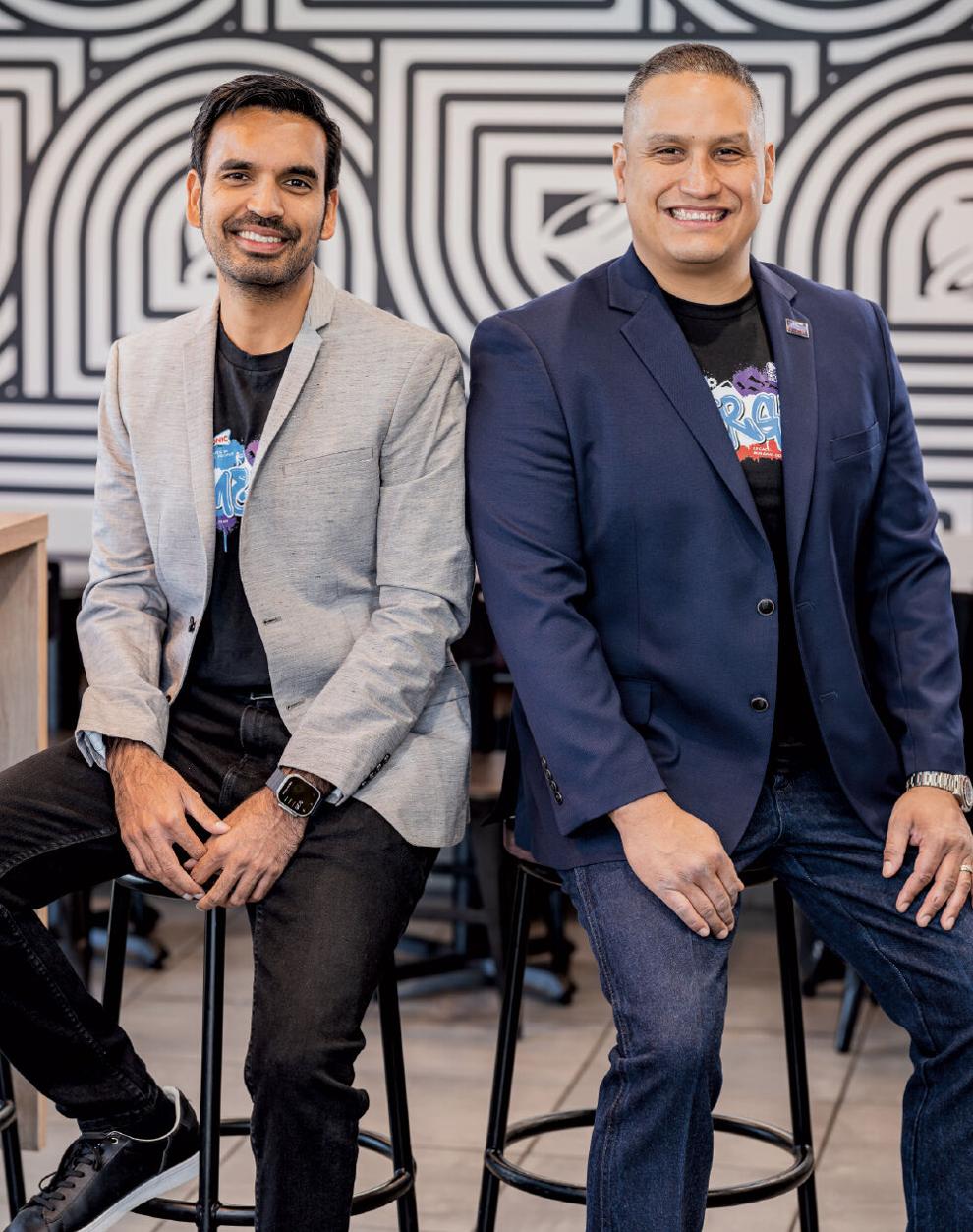 Talking raw talent, curiosity and avoiding burnout
Mick Rosckowff got some flak when, in 2016, he told Yum Brands he was leaving to join Kamal Singh, at the time a new KFC franchisee with 16 units. The common question, he says, was, "are you sure?". Rosckowff, who notes like Singh he came to the U.S. when he was young, emigrating from Mexico at age 10, saw in the operator the same drive and determination he had to create a company that could in turn create opportunities for others.
"I said, 'Kamal, if I'm going to come over there, I want it to be about our people. I want it to be about something bigger than you and me,'" says Rosckowff, chief operating officer at Houston-based Emerge Inc. "And he's like, 'I'll give you autonomy to develop this organization.'"
Rosckowff gets philosophical as he talks about building a company with a lasting impact. "Our time in this world is very limited. So what we do with our time is very precious," he says. That sentiment comes to life in Emerge's approach to hiring, which according to Rosckowff can entail "finding raw talent or people that have not been given an opportunity" and showing them a career path. Curiosity is a key trait he seeks.
"They're curious about how to do their jobs better, they're curious about what the next position can be," even if they're not ready yet, he says. "But if you have that curiosity, that fire in you again to emerge even further, we got you."
While the labor shortage has worsened in recent years, it's never exactly been easy to find talent at the restaurant level, say Rosckowff and Singh, Emerge's founder and president. With hiring comes a need to nurture and also recognize when people need a break.
"So after 2021, I knew that people were exhausted. OK? You're talking about sales were up, teams were shorthanded. It was so difficult in the restaurant business and I knew our teams were exhausted," says Rosckowff. Looking to inject some fun into the stores, Emerge created its March Madness Master Cook Showdown, with cooks from across all four brands competing first in their restaurants and then in a market tournament and finals championship. The company also launched its Rise Up program focused on mental health.
To Rosckowff, part of his role as COO is about protecting people from burnout. That means ensuring they receive the training and support they need, are given clear expectations and, as the company continues to pursue rapid growth, aren't overly burdened with new responsibilities.
"Because I'm going to tell you, there's no amount of money, there's no amount of vacation, there's no amount of bonus that you can give someone to avoid burnout," he says.