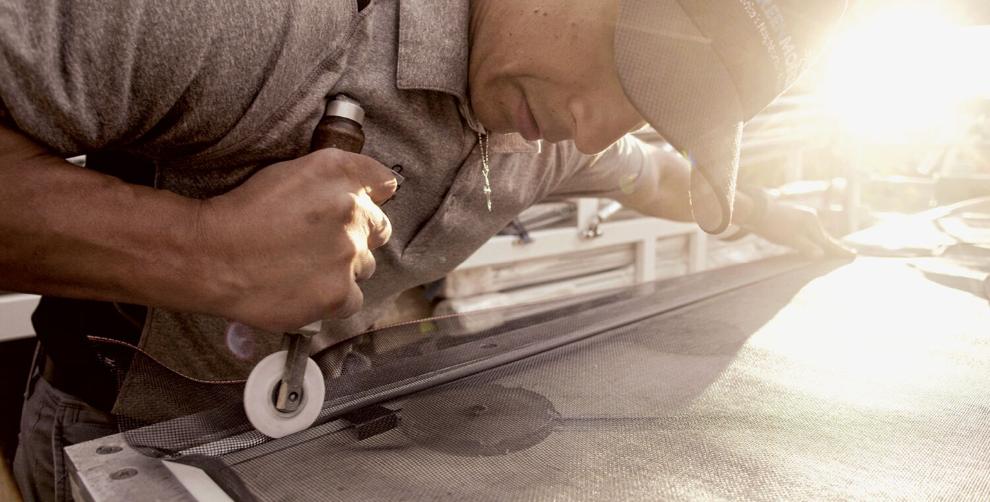 Winner: Screenmobile
Finalists: HouseMaster and Pirtek
Screenmobile franchisees Joan and Phil Wren got into the franchise game in 1996 when Phil, then an accountant, decided he didn't want to work for anyone else anymore. They bought two businesses, a print shop and a Screenmobile, with plans to run the shop during the week and do screen jobs on the weekends.
Two years later, said Joan Wren, they sold the print shop to focus full time on Screenmobile because, "it was the big producer."
The winner in the On the Move category, Screenmobile's business is in the name. Franchisees install all manner of screens and do their business out of a truck and trailer. The brand is growing fast: It has 140 units, 40 of which opened in the past three years. It offers an attractive return on investment relative to other finalists in the category, and Screenmobile's Item 19 provides a detailed look at average customer numbers and monthly sales, plus operating expenses as a percentage of sales to give prospective franchisees a realistic financial picture.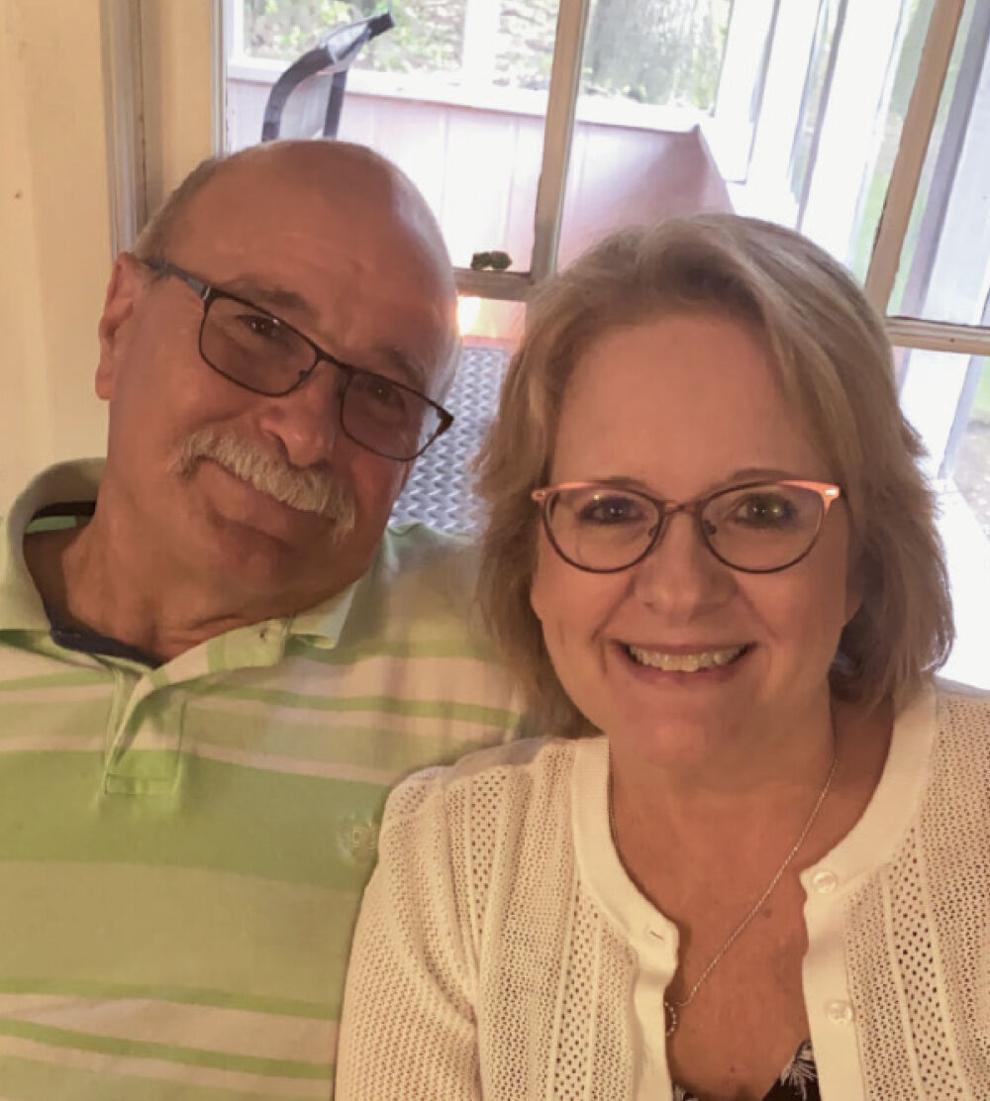 The average unit volume, as of mid-year 2021, was $326,000, but Wren said her Memphis, Tennessee-based business did $2.3 million in sales last year—the second-highest volume in the entire system. She credited that success to their willingness to continually take on new business, and their emphasis on larger jobs, such as screened porch buildouts. At an estimated $600,000 in sales last year, she said screen porches are her largest business line, followed by several hundred thousand each in motorized screen installs, window screens and screen doors.
While the business has been good to them and the flexibility allowed for a shift away from the print shop, Wren said the big draw of the brand was the work itself. Her husband "liked the idea of not having idle hands," she said.
That's exactly what brought Jeff Ballantyne, another longtime franchisee, into the Screenmobile fold. His business did $1.9 million in sales last year and he's out in the field every week, installing screens.
Fieldwork isn't mandatory, but it comes with advantages. "It brings respect from my guys," said Ballantyne. "They know anything they can do, I can do, and probably better." That's helped him hire and retain employees, but it isn't a magic bullet. Hiring "good, any kind of help really," is the number one challenge facing his Phoenix-based business.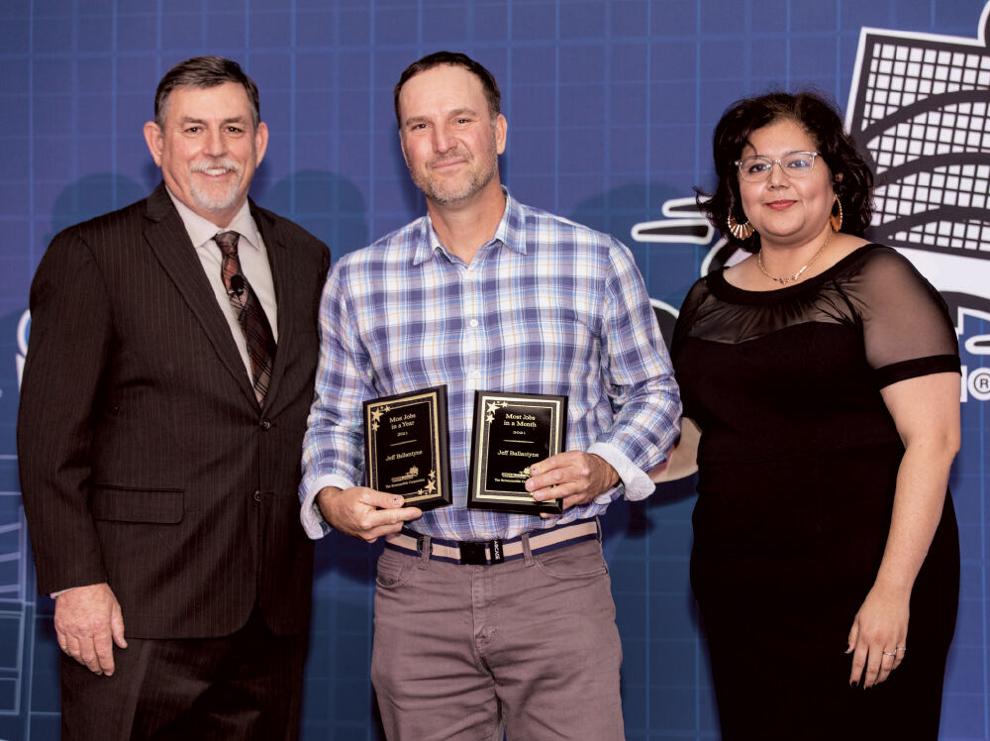 Still, he cautioned like-minded franchisees against spending too much time in the field and not enough in the office. He said he neglected to seriously manage his business for the first "six or seven years," and thinks he would've grown faster and leaner with better balance.
Ballantyne also advised prospective and existing owners to "get to know your neighboring franchisees." He credits the mentorship and advice they offered him with helping build the business he has today.
As with many home improvement concepts, geography determines the business lines. In sun-drenched Arizona, Ballantyne said 63 percent of his business last year was in sunscreens for windows, with much of the remainder being sunscreens for doors, porches and other spaces, as well as security door installations.
The best advertising the brand has, said Ballantyne, is the truck and trailer. "We're pretty much a moving billboard." That and the strength of his reputation has allowed him to get away with negligible advertising over the years with minimal impact on sales. Wren noted she and her husband invested heavily in digital marketing, and work with an agency to keep the sales pipeline flowing.
Commercial and government contracts have also been a big source of revenue for Wren. Her business has serviced military bases and installations throughout the Memphis region, with job sizes ranging from 10 to 25,000 windows.
Her franchise also drives sales by working with housing developers, who give buyers the option to install a screen porch before they move in. Sales come again, she said, when other residents see the fun their neighbors are having on their porch, and ask who installed it for them.
Screen installation is a niche service, so repeat business factors heavily into both franchisees' sales. Ballantyne estimated as much as 60 to 65 percent of his work comes from repeat customers.
While the brand is growing quickly, it comes at a cost. Wren said she wished the franchisor was more accessible, and because Screenmobile has just two field reps, owners may not get the post-opening support they need. The franchisee community is filling some of that gap. Wren said there's an active group to answer job-specific questions quickly, but she doesn't think peer support can replace a robust franchisee-franchisor relationship. In a growing franchise system, there's always work to do.
---

---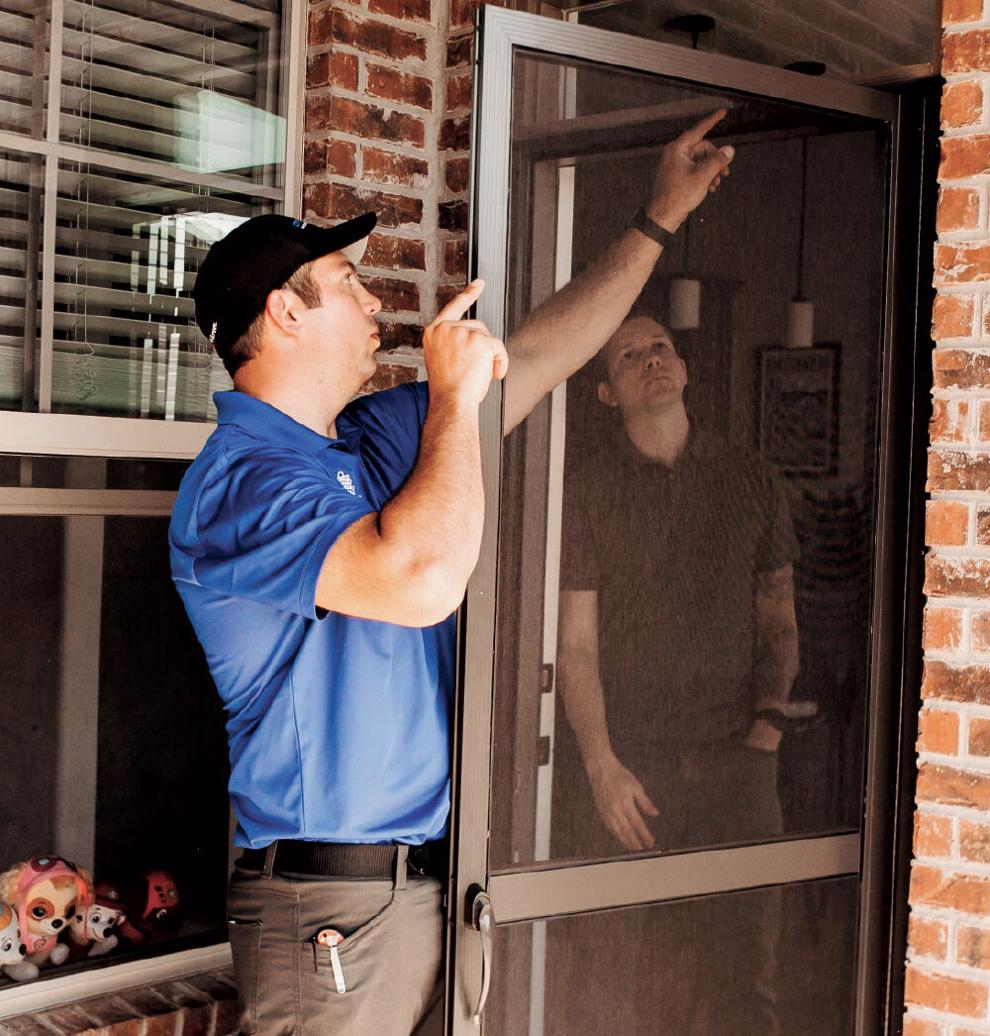 Screenmobile
Positives
Screen installation is a niche business, meaning less competition and more repeat business in some areas.
A tight-knit community of franchisees has formed within the company.
Use Caution
Supply chain issues and shortages have contributed to a higher cost of materials in recent years, and in a quickly expanding system, operators say Screenmobile should invest in more support.
Founded in 1980 by Monty M. Walker and his sons, Scott and Monty, Screenmobile is still family owned and offers broad screen installation services for windows, porches and more.
---
---

For the Kids
Top Kids Education/Activity Franchises
Finalists: i9 Sports, Soccer Shots, TheCoderSchool

---

Drink Up
Top Beverage Franchises
Finalists: Gong Cha, Robeks Fresh Juices & Smoothies, Smoothie King

---

On the Mend
Top Medical Franchises
Finalists: Fyzical Therapy & Balance Centers, The Joint Chiropractic, Vital Care Infusion

Full Speed Ahead
Top QSR Burger Franchises
Finalists: Freddy's Frozen Custard & Steakburgers, Sonic Drive-In, The Habit Burger Grill

---

Big Haul
Top Junk Removal Franchises
Finalists: 1-800-GOT-JUNK?, Junk King, The Junkluggers

---

Affordable Entry
Top Low-cost Franchises
Finalists: Blue Moon Estate Sales USA, DoodyCalls, Fastest Labs

---

On the Move
Top Mobile Franchises
Finalists: HouseMaster, Pirtek, Screenmobile

Early Risers
Top Breakfast Franchises
Finalists: Eggs Up Grill, Huckleberry's, The Flying Biscuit Café

---

Fixer Upper
Top Home Improvement Franchises
Finalists: Floor Coverings International, Kitchen Tune-Up, Handyman Connection

---

Upstart Adventure
Top Emerging Restaurant Franchises
Finalists: Dog Haus, Happy Joe's Pizza and Ice Cream, Kolache Factory