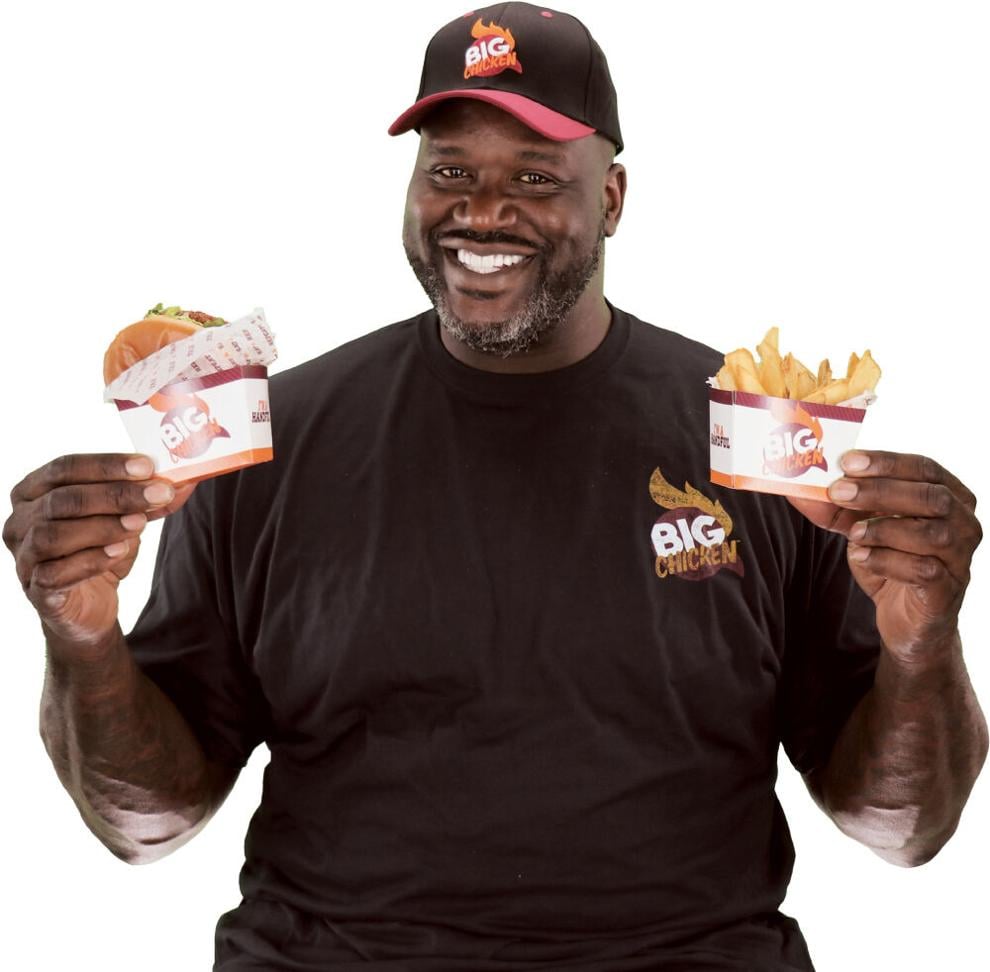 Shaquille O'Neal has '80s music stuck in his head. "'Eight six seven five three oh nine, eight six seven five three oh nine. Jenny, I've got your number' … you know that one?" he calls out to Josh Halpern, CEO of Big Chicken.
"Or what about, 'Karma, karma, karma, karma, karma chameleon," he sings, his distinct baritone noticeably different from Culture Club frontman Boy George's original.
O'Neal is fresh off the stage at the International Franchise Association Convention, where in a chat with incoming IFA Chair Charlie Chase his humor is immediately on display: "I just met a sexy guy named Charlie Chase—that sounds like a male stripper name."
"It's like a mini unprofessional comedy routine," he later says of his preference for Q&As versus solo keynote speeches. He doesn't get nervous and he can riff off the other person while letting his signature playfulness stand out. It's the same approach he takes in his commercials, where he controls the scripts and insists on having fun.
"The world is already serious enough," he continues before launching into a story about how Spuds MacKenzie, the fictional pitch pup used by Bud Light in the late '80s, inspired his marketing style and emphasis on injecting amusement into any endorsement deal—of which there are many.
A prominent pitchman for everything from Icy Hot pain-relief patches to Epson printers and The General Insurance, O'Neal has to like the product or use it himself before he'll promote it. It's an approach that led to his past multi-unit franchise investments in 24 Hour Fitness, Five Guys and Auntie Anne's, but not every deal has been a success.
"Oh yeah, the Soupman," he says when I mention he was last on the cover of Franchise Times in 2012 following his investment in The Original Soupman, of "Seinfeld" fame. "That didn't work out so well. It was, you know, in the winter you could sell a lot of soup, but when else do you eat soup?"
O'Neal is no longer involved in the company, which in 2017 filed for Chapter 11 bankruptcy, its assets later acquired by Gallant Brands, which in turn has made multiple attempts to revive the brand.
One endeavor he's sure is a winner is Big Chicken, the fast-casual restaurant he launched in Las Vegas in 2018 and is now franchising.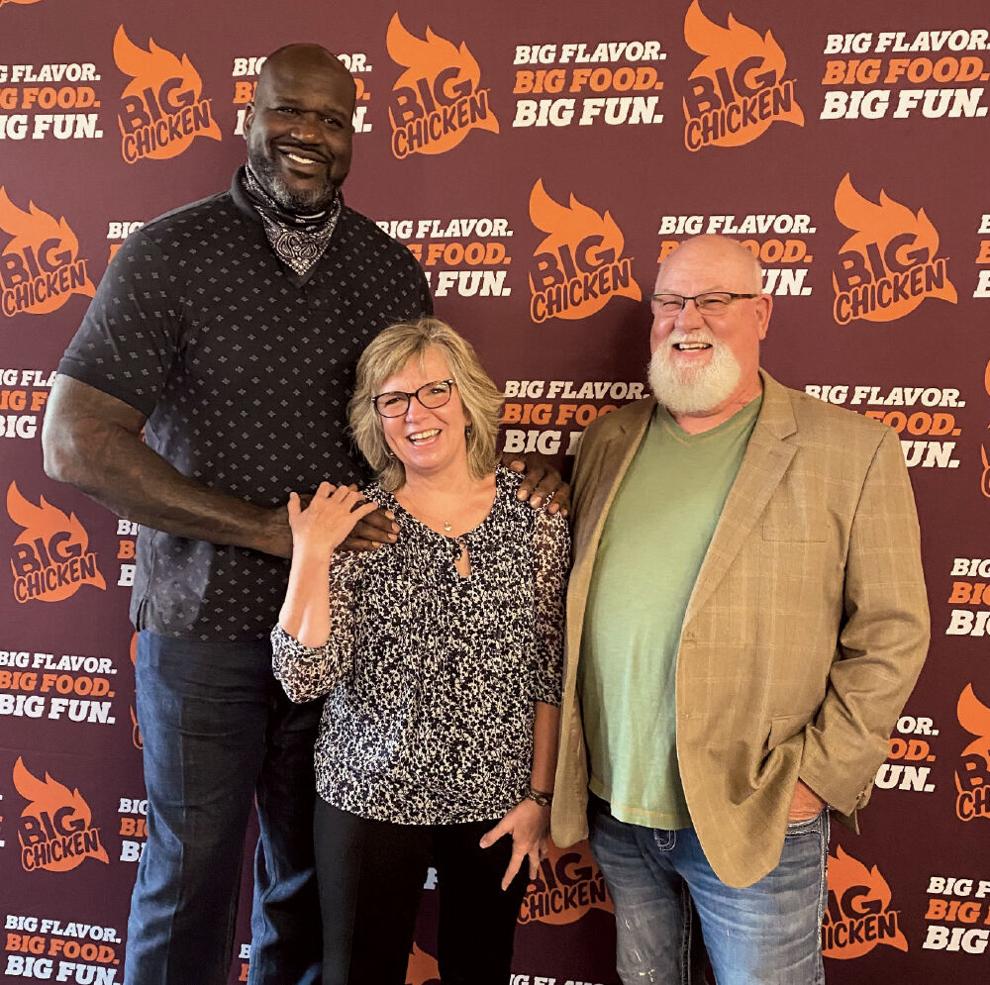 An appetite for chicken
A grin slowly spreads across the NBA Hall of Famer's face as he starts talking about Big Chicken. "It's personal," he says of the concept and menu. "I wanted them all to have names and identities, stories behind the sandwiches."
There's the Uncle Jerome, a spicy Nashville hot chicken sandwich named for O'Neal's friend and longtime bodyguard, Jerome Crawford, "because he'd put hot sauce on his." And the M.D.E, which he wants people to know, "that's Shaq's fav," he says of the simple fried chicken sandwich with Shaq sauce and pickles. And of course, there's the Charles Barkley, named for the fellow NBA legend O'Neal loves to hate. With mac and cheese, fried onions and roasted garlic barbecue aioli, "it's a sloppy sandwich for a sloppy guy," he says.
Shifting around in a chair that, like most, isn't quite the right size for the 7-foot-1 former superstar center, O'Neal answers almost every question with an anecdote.
"I'm a weird eater," he says when I ask about some of the menu debates he got into with Matthew Silverman, chef and managing partner of JRS Hospitality, part of the ownership group behind Big Chicken. "For 30 years I wouldn't eat cheesecake. Then I was in New York and I had pumpkin cheesecake and now I eat cheesecake all the time."
That's his way of explaining the fight over the banana pudding ice cream sandwich, which Silverman notes he ultimately won after getting O'Neal to try the dessert. "He kept saying he liked them separate, not together," says Silverman of the banana pudding ice cream sandwiched between vanilla wafer cookies. "He doesn't like things mashed together, that's one of his things."
Another early dispute was the core chicken sandwich itself. "He said, I eat my chicken sandwiches with ketchup and American cheese, and I said Shaquille, we're not doing that," recalls Silverman.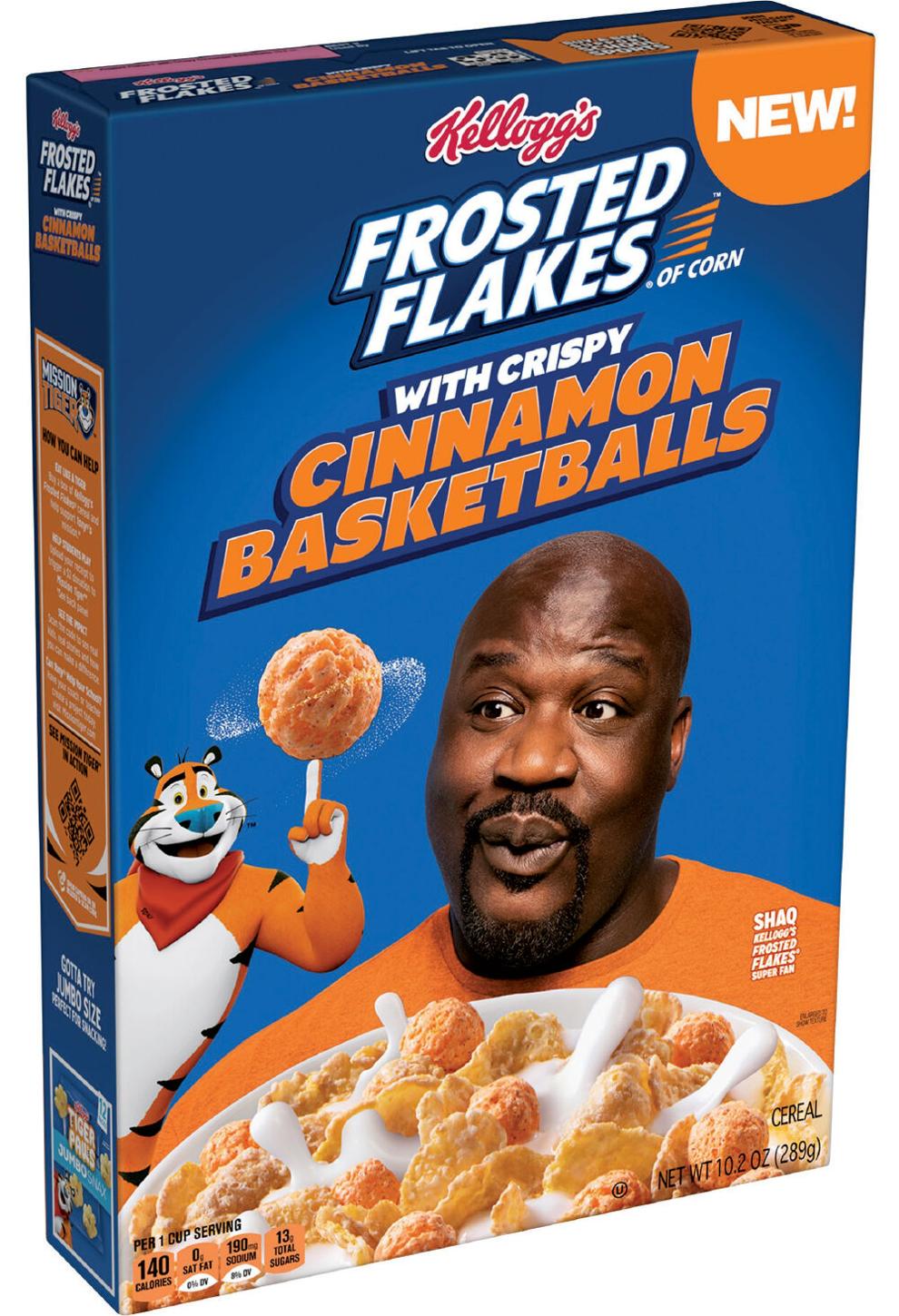 The compromise was creating sliders served "Shaq's way," and Silverman credits O'Neal with ensuring the menu stays approachable and uncomplicated. "Shaquille's palate and what he likes is really what our consumer likes," Silverman says. "He doesn't have, and not in a negative way, a really sophisticated palate."
O'Neal calls himself "a creature of habit" who has a go-to order at just about every restaurant, franchises included. At McDonald's it's the Big Mac and at IHOP he gets a sausage and cheese omelet. At Papa John's, where he also sits on the board of directors and owns nine stores, his favorite pizza is sausage and pepperoni.
While he has strong opinions, O'Neal says he never micromanages and has a team around him he trusts to make decisions and execute. He's been working with Silverman for more than 10 years—the two even have a cookbook, "Shaq's Family Style," coming out in April—and is a partner in Hexx, Alexxa's Bar, Beer Park and Chateau Nightclub, all properties run by JRS Hospitality in Las Vegas. O'Neal's agent, Perry Rogers, is the "R" in JRS, while Silverman is the "S" and Corey Jenkins, a Las Vegas businessman, is the "J." The Big Chicken ownership group also includes multi-billion-dollar brand development and entertainment company Authentic Brands.
"I think this holds a special place in his heart," says Silverman of Big Chicken, where O'Neal is the largest shareholder. The four-time NBA champion's imprint is noticeable elsewhere, from his size 22 footprints painted on the floor in front of the soda machine to a recent limited-time offer, a Frosted Flakes milkshake.
"He loves Frosted Flakes, like loves them," says Silverman. "That's not a joke, he eats them all the time."
When Frosted Flakes come up in our interview, O'Neal starts another anecdote. He'd just won his first championship with the Los Angeles Lakers and representatives from Wheaties wanted him on the cereal box. "I'm from the hood, I don't know what Wheaties tastes like. I can't do it," he says he told them. Instead, he told his people, "Call Frosted Flakes, call Froot Loops."
He did eventually end up on a Wheaties box, appearing with Dwyane Wade after the cereal maker did a deal with the NBA and O'Neal and Wade led the Miami Heat to a title. O'Neal also points out he got his wish and appeared on boxes of Frosted Flakes last year, as part of a limited-edition flavor, Kellogg's Frosted Flakes with Crispy Cinnamon Basketballs.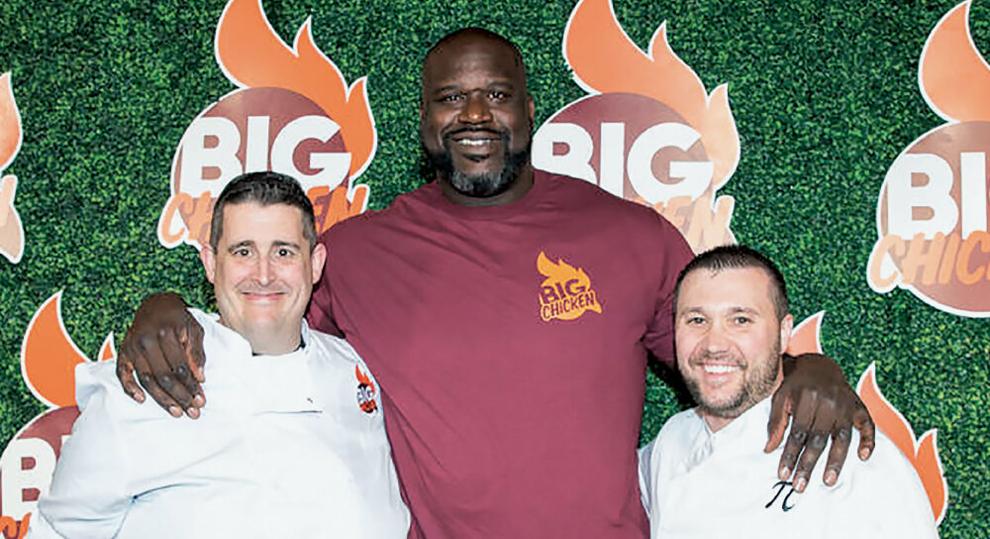 Franchisees who can go big
Though Big Chicken didn't announce its franchise program until August 2021, expansion with multi-unit operators was always the plan. "When we developed it, we developed it to be a franchise restaurant," says Silverman of the team's approach to the menu, kitchen design and supply chain. "We developed it to be replicable."
Big Chicken hired Josh Halpern as CEO in May 2021 and a few weeks later Sam Stanovich came on board as senior vice president of development. Halpern knew JRS Hospitality from his time at Anheuser-Busch InBev, where he helped create branded restaurants and bars such as Beer Park by Budweiser. He was chief sales officer at brewing company FIFCO USA before joining Big Chicken. Stanovich, in turn, knew Halpern from his time as the National Restaurant Association's director of partner product development.
The brand draws on the experienced team at JRS, with Director of Operations Brian Cochran and Director of Culinary Operations Matthew Piekarski also serving in those roles for Big Chicken. Stanovich says they've added to the brand's corporate team, hiring a senior manager of franchising and a director of supply chain, "but we're not going to add a lot of overhead until we're ready to go," meaning ready to open franchise locations. With 10 franchise groups signed and 160 units under contract, there's plenty of work to be done.
Two Big Chicken restaurants are open, in Las Vegas and Glendale, California, along with non-traditional locations inside Climate Pledge Arena in Seattle and UBS Arena in New York. It also has two spots on Carnival cruise ships—O'Neal is the cruise line's chief fun officer and a brand ambassador—and a deal with Ghost Kitchen Brands, which so far has one location inside a Walmart in Rochester, New York. Three franchise locations are under construction, and while Stanovich notes the appeal of working with O'Neal attracts lots of interest, the first crop of multi-unit owners needed to have the operational expertise to turn signed deals into real restaurants.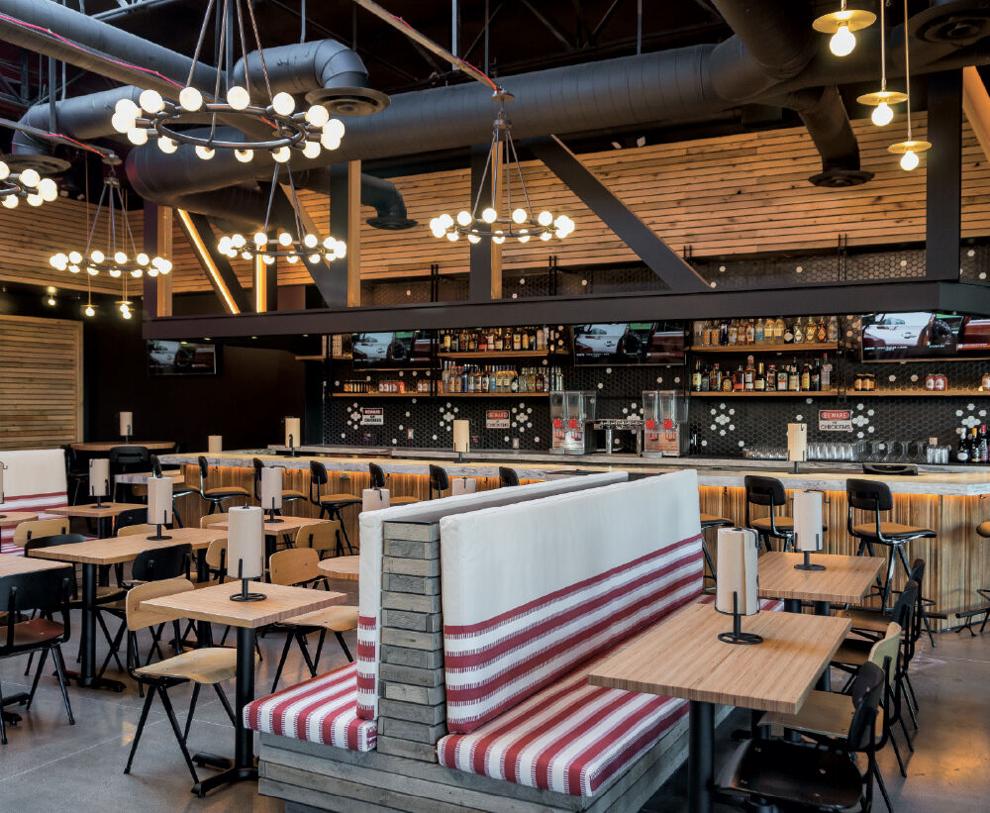 "Shaquille is great, but if the food was not good, there was no chance I was going to do it," says Steve Christensen, who with Reid Richards signed a multi-unit agreement to bring 12 locations to Arizona. "We're going to go toe-to-toe with Raising Cane's on the chicken tenders."
Christensen and Richards are former multi-unit franchisees of 15 Five Guys locations in New York. Now living in Arizona, they also have the development rights for Another Broken Egg Café, with one location open. As they were evaluating concepts to add to their portfolio, considering Salata, Super Chix and a number of other breakfast brands, Big Chicken's simplicity stood out.
"I did a tour of the back of the house and saw how simple operations were," says Christensen. "That's what originally drew us to Five Guys." He also likes that the brand isn't signing deals with anyone and everyone who wants to get into the system.
"I know of three or four people who tried to get involved and they weren't even considered because they didn't have the operating backgrounds," he says. "They're only going with people who are qualified and people who have that experience."
Coby Jones fits that description. The Firehouse Subs franchisee has five restaurants in western Texas and four in the Oklahoma City area. He signed a six-unit deal to develop Big Chicken in the same markets. He learned about the concept from Stanovich, a former Firehouse area rep.
"I've wanted to diversify for about four or five years, looking for something that felt right," says Jones, "but there was never something I had to have." He took his family to Big Chicken in Vegas for an under-the-radar restaurant visit and "my kids absolutely flipped. They thought it was the coolest place they'd ever been."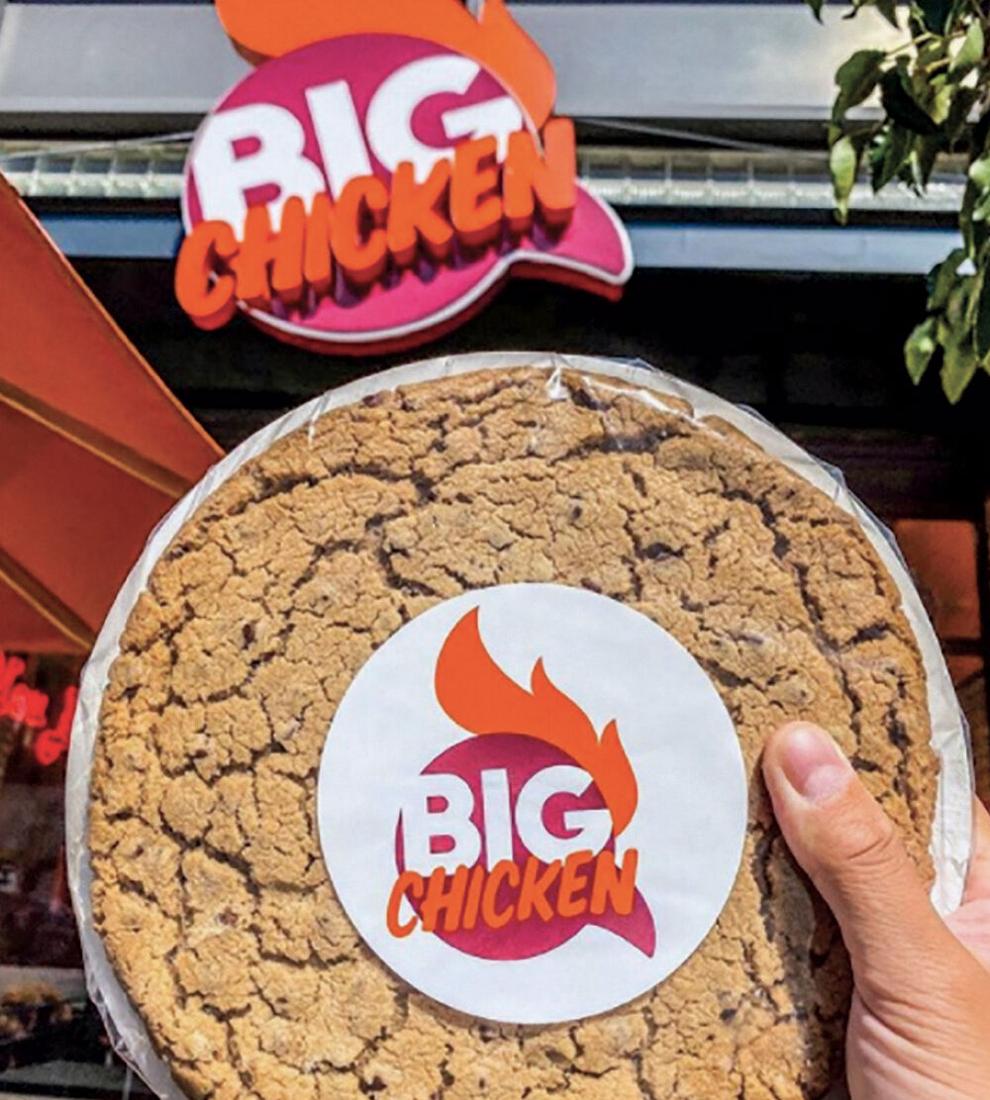 Jones likes the use of premium products such as a 5-ounce chicken breast from Naked Truth, plus the culinary prowess of "the two Matts," who he says are also fanatical about ease of execution. "They've got it down to an art … you can do high volumes out of a very small kitchen."
One thing Big Chicken is missing, though, is a drive-thru prototype—but not for long. "I intend on putting drive-thrus in all my stores," says Jones, who with Richards and Seattle franchisee David Jones formed a drive-thru committee to work with Big Chicken on the model.
"We're helping them form their quick-service legs," he says.
The company recently signed a lease for a corporate restaurant in suburban Las Vegas that will be its first drive-thru, a move Halpern says is indicative of the franchisee-first culture driven by O'Neal. "You can't ask franchisees to take risks that you aren't," he says, noting as franchisee, O'Neal is sensitive to the impacts corporate decisions can have on operators.
Big Chicken was originally hesitant to create a drive-thru option because many of its menu items have seven-minute prep times. "What if the line is 20 people long, how does that work? We're talking through those issues," says Halpern.
As to the O'Neal factor, Jones believes if a franchisee said the star power didn't influence them, they'd be lying. But it can't be the only draw. "I'm a restaurant guy, I'm a business guy. He's that extra edge that most concepts don't have."
A slice of celebrity
Papa John's sought that extra edge when in 2019 it asked O'Neal to join its board of directors. The company was trying to recover from a year of turmoil following founder and former Chairman John Schnatter's resignation after it was reported he used the N-word during a May 2018 conference call.
Starboard Value CEO Jeff Smith, who O'Neal says is a friend, joined the board in February 2019 and wanted him to be involved in the brand's new direction. "It was a simple conversation. I'm not going to risk my integrity and brand if that man is still involved," says O'Neal, meaning Schnatter. "And he wasn't."
Still, O'Neal says he "took a lot of heat for that from my community," because people thought "I'm just taking the money." In addition to joining the board and taking an ownership stake in nine Atlanta-area restaurants, O'Neal has an endorsement agreement paying him $4.125 million over three years.
"They had the right to be upset," he continues, but his message has been, "I'm part of the new management that's bringing it back."
Papa John's CEO Rob Lynch said in an email he's proud of the progress the company has made and credited O'Neal for being part of it. "Shaquille understands how to connect with people, which has been a real asset as the board and leadership team have all worked to strengthen our brand, our culture and franchise system," said Lynch, the former Arby's president who joined Papa John's in August 2019.
Lynch called out the Shaq-a-Roni pizza as an example of "close collaboration" with O'Neal. A dollar from every pizza sold—more than $7 million during the two years Papa John's has offered the limited-time oversized pizza—supports "COVID-19 relief, the fight against racial injustice, Boys & Girls Clubs of America, the United Negro College Fund and general community involvement," Lynch said.
For O'Neal, the opportunity to create the Shaq-a-Roni pizza with an emphasis on positive community impact is in line with his long-term goals. Yes, he wants to expand his Papa John's unit count—"I'd like to own all of Atlanta," he says—and he'd like to open more Krispy Kremes and get involved in some real estate projects, but what motivates him now is being a force for good.
"I love people, I love setting good examples," says O'Neal, who turned 50 on March 6. It's not about the money. "I want to be able to give my mom whatever she wants. That's my definition of rich."
---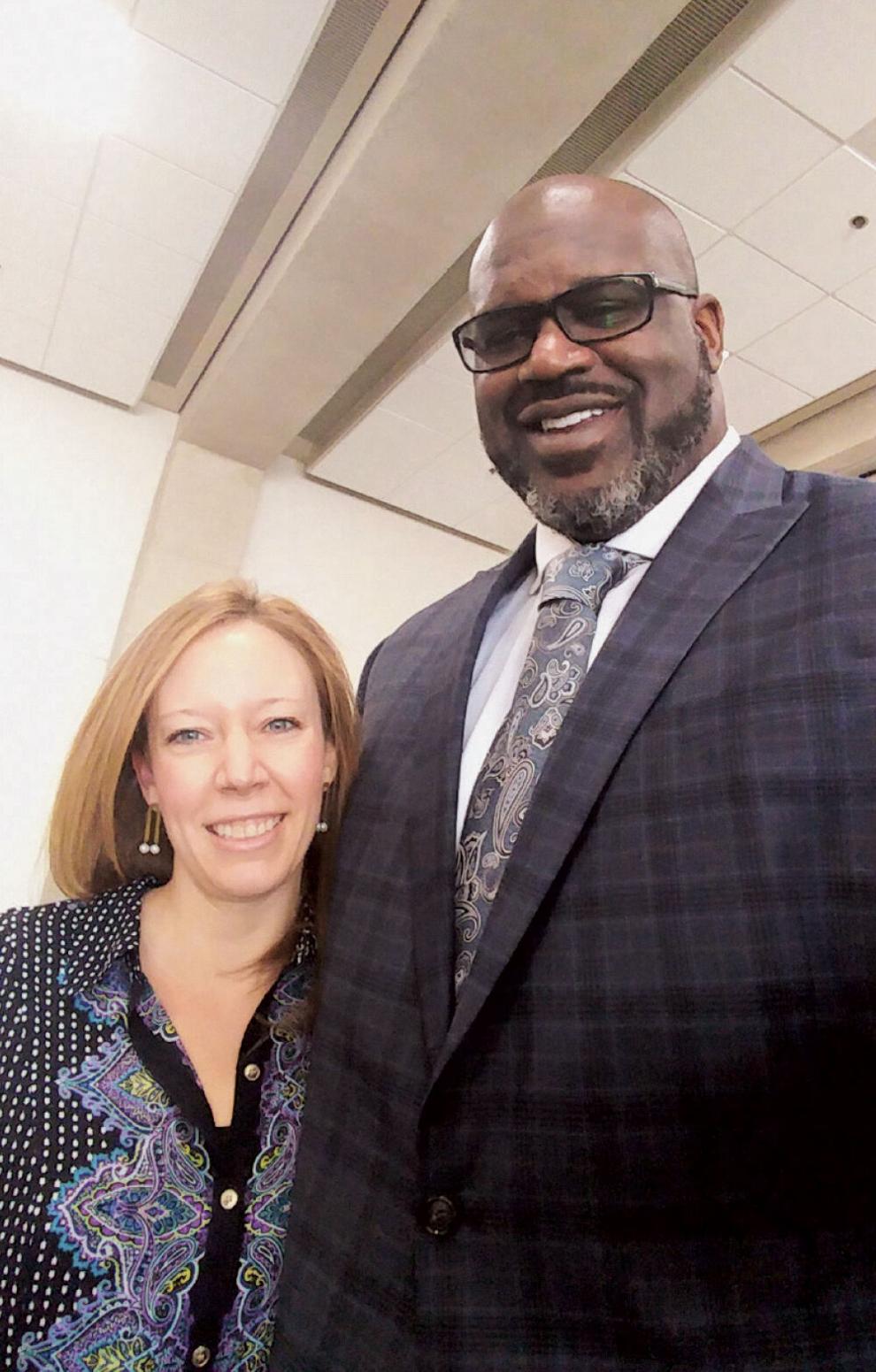 Notable Shaq Stats
He's got extreme extremities. Shaq's hand span measures 8 and a half by 11 inches. "Our big cookie is the circumference of an NBA basketball," says Sam Stanovich, SVP of development at Big Chicken. "Shaq can palm it and pick it up."
He's also known as DJ Diesel. Shaq, who in the '90s released several rap albums such as "Shaq Fu: Da Return" and "You Can't Stop the Reign," switched to DJing in recent years. He even did a live set in Los Angeles during Super Bowl weekend. And the name DJ Diesel? It's a nod to his first album, "Shaq Diesel."
He's no stranger to the big screen. Shaq has dozens of movie credits to his name, from his turn as a genie in "Kazaam" to voicing Smooth Smurf in 2013's "The Smurfs 2." And here's another piece of trivia to pull out at parties: Shaq has appeared in four Adam Sandler movies: "Jack and Jill," "Grown Ups 2," "Blended" and "Hubie Halloween."
He's not afraid to hit the books. Shaq has a bachelor's degree in general studies from Louisiana State University, earned after going back to school eight years into his NBA career. He later got his MBA from the University of Phoenix, and in 2012 graduated from Barry University with a doctorate in education. That emphasis on education applies to his six kids, who he says won't be riding his coattails: "I'm telling my children early … you don't get none of my cheese until you get three degrees," he says.
He's especially social. Shaq has 23.2 million Instagram followers and 15.6 million people want to know what he's saying on Twitter. As for TikTok, everyone wants to see his dance moves, and a recent video snagged 66.5 million views.
---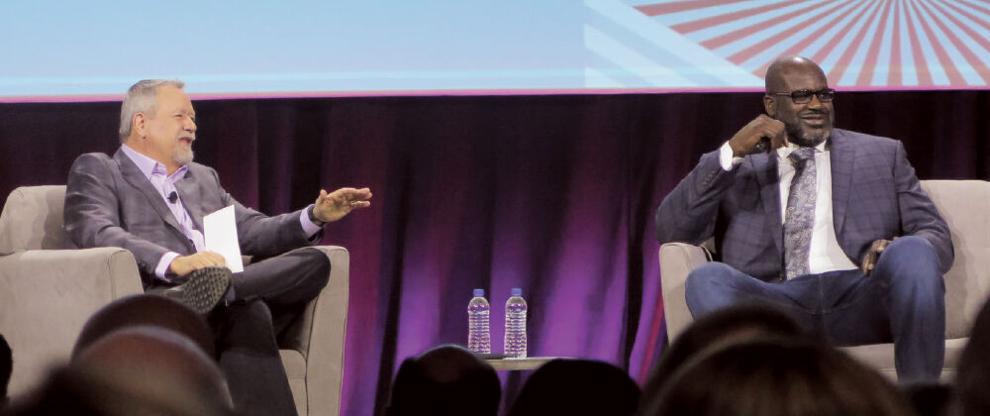 In the IFA spotlight
"I let the organizers know my ass is not this big … you get the normal-sized chair and I get the Charles Barkley-sized chair," said Shaquille O'Neal as he settled onto a sofa opposite Charlie Chase, incoming chair of the International Franchise Association (pictured above).
His signature humor on full display, O'Neal quickly launched into a story about one of the sandwiches on the menu at Big Chicken, the fast-casual fried chicken restaurant concept he started franchising last year. Crispy chicken topped with mac and cheese, fried onions and roasted garlic barbecue aioli, it's called the Charles Barkley because "it's the sloppiest sandwich you could ever make," quipped O'Neal. The two NBA Hall of Famers have a longstanding love-hate relationship and are known for trading jabs, usually during TNT's "Inside the NBA."
"I think it's fair to say that I hate Charles Barkley. In real life," continued O'Neal to roars of laughter. "If he was here right now, I'd punch him right in the face."
"And would he take it or would he flop?" asked Chase.
"Oh, he'd flop," deadpanned O'Neal. "He's a big flopper."
Known of course as a 15-time NBA All-Star and four-time champion who now invests in numerous companies and whose product endorsements have become equally legendary, O'Neal headlined the IFA Convention in San Diego February 28. He's made a name for himself in franchising, at one point owning 155 Five Guys restaurants, several 24 Hour Fitness locations and 17 Auntie Anne's stores. He's now a Krispy Kreme franchisee, a Papa John's board member and investor in nine locations, and the founder and largest shareholder of Big Chicken.
Raised by a drill sergeant dad who "was never satisfied and told me never to be satisfied," O'Neal said he didn't want to be part of the 60 percent of NBA players who go broke after leaving the league. He has a savvy business team around him and said he's always looking for people who are smarter than him.
"What I learned from the basketball world that applies to the business world is you can't win a championship by yourself," he said.
He has to like a product or use it himself before he'll promote it, and in the case of Big Chicken he wanted to create a concept based on the type of food he eats. "I don't eat tacos. And I rarely eat steak. I love chicken. I've been eating chicken all my life," he said. Growing up, he would grab a chicken wing, "wrap a piece of bread around it, throw some ketchup on it and you've got a sandwich."
Coming out of the COVID-19 pandemic, O'Neal said what makes the restaurant industry great is its ability to adjust and persevere. "I wish you all well," O'Neal said in closing, "unless you're in the chicken business."