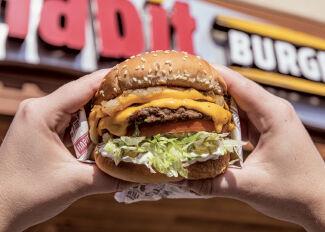 The giant Yum Brands, with 51,000 restaurants, closed its $375-million purchase of the 260-unit The Habit Burger Grill on March 18, 2020, "and within a day the stay-at-home orders were issued for California, where they shut down all public spaces, pools, meetings, etcetera, etcetera," recalls Russ Bendel, CEO for the West Coast-based chain.
"It's really been a great fit. Obviously, with the pandemic and the uncertainty around restaurants, especially early on, it was a good transaction for our shareholders first and foremost," he said. "But it really was a great landing place for the brand. Habit has enjoyed reasonably good success in the 53 years, but for this brand to ultimately reach its full potential, having the backing, the stewardship of Yum will certainly allow us to do that."
The acquisition gives Yum Brands its first fast-casual concept and first burger chain, adding to its massive offerings in Pizza Hut, Taco Bell and KFC. "Long-term this could be a meaningful threat to large burger concepts given Yum's significant resources and its well-capitalized franchisees that are looking for additional concepts to grow," the parties said in their Dealmakers nomination.
As Yum Brands CEO David Gibbs said at the time, "We've emerged from our three-year transformation stronger and in a better position to accelerate the growth of our existing brands and leverage our scale to unlock value from strategic acquisitions," the nomination form said.
The Habit Burger was founded in 1969, then recapitalized when private equity group KarpReilly bought it in 2008. At the time there were 17 restaurants with under $20 million in revenue.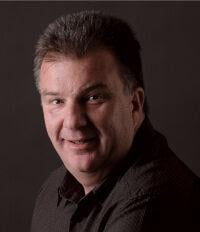 In 2014 The Habit went public, with about 111 restaurants and doing over $100 million. "We had the highest valuation of any company to go public in the restaurant sector at the time. We went out at $18, and at the end of the first day we traded up 120 percent," Bendel recalled. "Three months later Shake Shack went public" and had a huge run-up.
By 2019, however, "we certainly weren't being rewarded" for being public, Bendel said, and the board began looking for alternatives. "In our wildest dreams, we probably never thought Yum would be the eventual acquirer, but it just came to be."
Damon Chandik is co-head and managing director of Piper Sandler, the deal's investment banker, which also worked with Bendel on the sale of Mimi's Café to Bob Evans. "I think what we have found is that, value tends to be maximized or the highest price paid, when two companies have kind of a meeting of the minds, and a shared belief on the right path forward," Chandik said. "If Russ and David Gibbs hadn't been able to see things in the same light, I don't think it would have worked. I think it's more of a natural selection process where the best parties tend to come together."
Bendel's focus now is on growth, after opening 16 locations in 2020. "We are on track to open more locations than we ever have, that is our plan," he said, declining to state specifics but confirming Yum Brands franchisees will get first priority.
"Growth is important to us, but it has to be profitable growth, and it's going to be certainly a combination of company stores where we put our own capital to work, but we're also in discussions with a number of the sophisticated, well capitalized, strong operating partners that Yum has in their franchise system across the three brands," Bendel said.
---
Inspire Brands Wins Franchise Times Deal of the Year
2021 Winners Include 10 More Daring Deals: