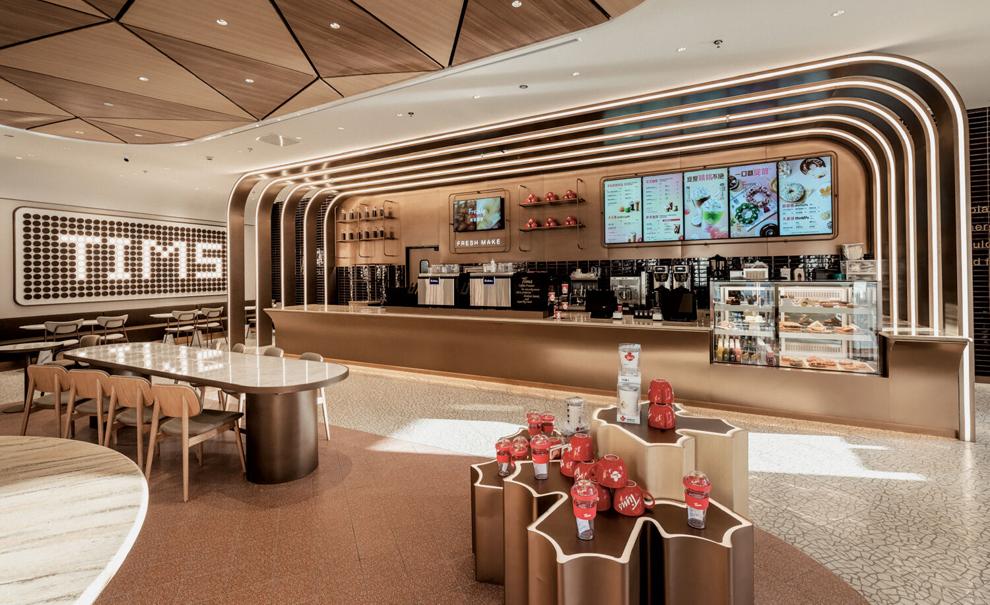 Zero to 450. Less than four years after opening its first store in Shanghai, Tim Hortons China crossed the 450-unit mark this summer with plans to continue its dizzying development push on the way to 2,750 stores by 2026. It's a pace necessary to compete in a consumer market that Peter Yu, chairman of Tim Hortons China, called the most compelling in the world.
While China's sheer size—it has a population of more than 1.4 billion people—and status as the fastest-growing coffee market in the world make it attractive, Yu pointed to the dynamic nature of consumers and their digital affinity as contributing to an environment with huge potential. "Because it's so demanding … we need to continually be innovating," said Yu, who noted the team under Chief Consumer Officer Bin He is putting out new products every two weeks to help the brand stay relevant in a country where consumer interest shifts quickly.
There's the peach coconut latte topped with Pop Rocks—"That's something you wouldn't see in a North American setting," said Yu—the salted egg yolk Timbit donut bites and an osmanthus-flavored beverage exclusive to Beijing showcasing the aroma and flavor of sweet osmanthus blooms. The food lab, said Yu, is constantly analyzing data and consumer insights, and Tims China, as it's called, is focused on building a sense of community around its stores and products.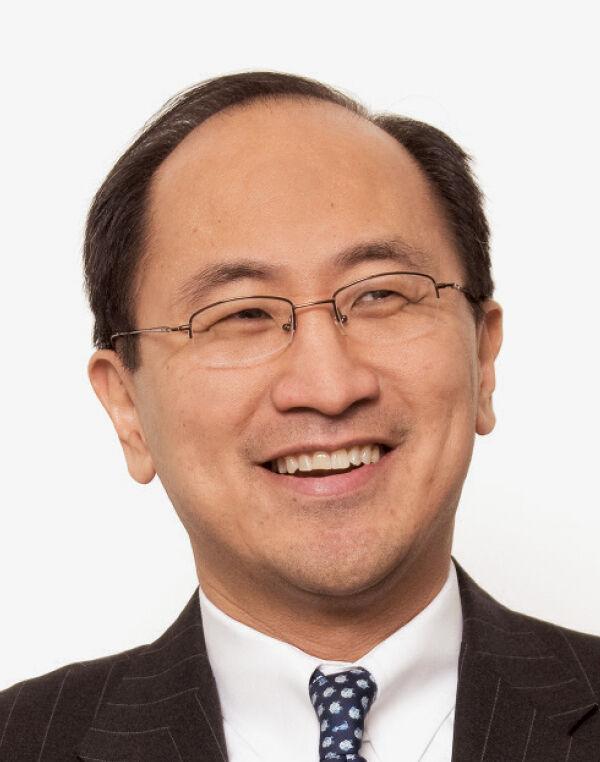 "Everything starts with local relevance," said Yu, and adaptations run the gamut, including a redesigned logo featuring "Tims" on a red maple leaf to capture the brand's Canadian roots while making it easier for Chinese consumers to identify. There's also the partnership with Chinese internet giant Tencent to open co-branded cafes in Tencent's esports facilities in Shanghai and Shenzhen (Tencent Holdings is an investor in Tims China), plus notable collaborations with athletic apparel retailer Lululemon and MAC Cosmetics. The aim, said Yu, is for the Tims brand to touch consumers not just when they're hungry or ready to grab a coffee.
"We also touch our guests where they live and play," he said. "It's important to feel like you're not forcing your relationship with customers."
The importance of localization and development of market-specific products is something Yu knows all about—he did the same thing with Burger King in China. Cartesian Capital Group, a global private equity firm where Yu is managing partner, is the majority owner of Tims China and a minority owner of BK China, growing the latter from 56 to more than 1,300 restaurants since 2012.
"In the early BK days, we had the ability to innovate," he said, citing the flexibility given by Restaurant Brands International, owner of Burger King and Tim Hortons, to adapt in new ways. The demonstrated success of that "nimbleness" was a catalyst for franchisors to reconsider their approach to China, he continued, and later encouraged the spinoff of Yum China from Yum Brands.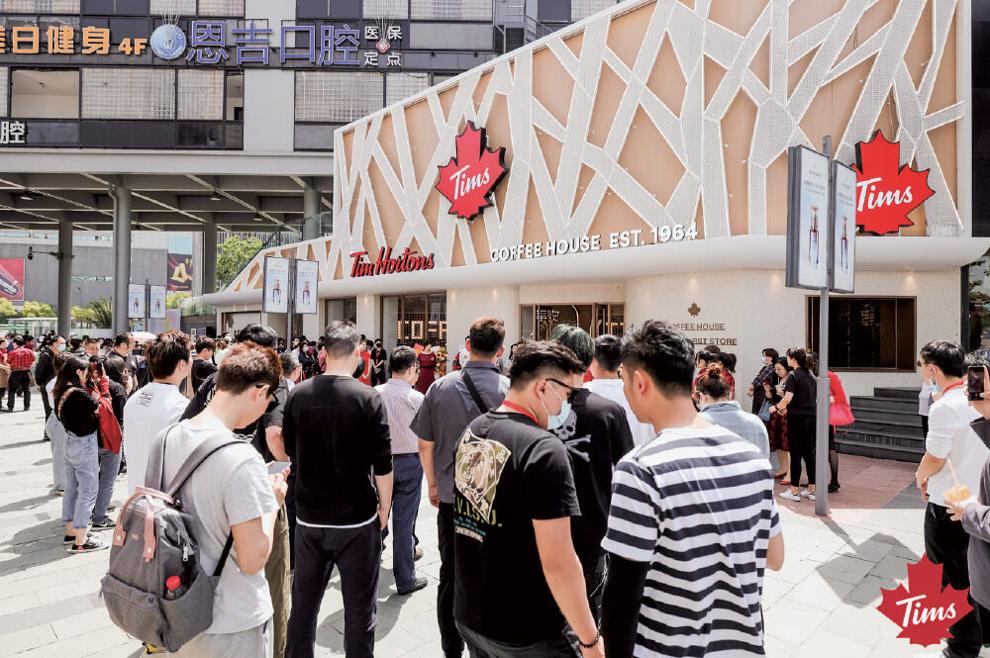 Speed to scale
Looking for other concepts after the success of BK China, Greg Armstrong, a senior managing director at Cartesian, said while Starbucks has clearly proven there is demand for coffee—it has more than 5,650 outlets in China—"the white space remains remarkable."
"We thought there was room for a differentiated brand," he continued. The Seattle-based coffee giant offers higher-priced products, while Tims positions itself as a "daily pleasure." Tims China is also up against Chinese coffee chain Luckin, which counts 6,580 stores on the mainland.
Aiming to appeal to a consumer that is perhaps the most digital in the world, Tims engages deeply on social media platforms such as WeChat, Weibo and TikTok, plus delivery platforms Meituan and Ele.me. It has nearly 7 million loyalty club members, whose data is held by a third-party company in accordance with China's data policies, and 70 percent of orders come through digital channels, noted Armstrong as he added, "we've been profitable at the store level for two straight years."
Taking a cluster approach to expansion, Tims China opened first in Shanghai in 2019, adding units in and around the city of 28.5 million people while also bringing stores to Beijing and other major cities including Shenzhen, Chengdu and Chongqing. That density of operations helps it harness distribution and marketing power, said Armstrong, and the company tailors the store format to the market and available real estate.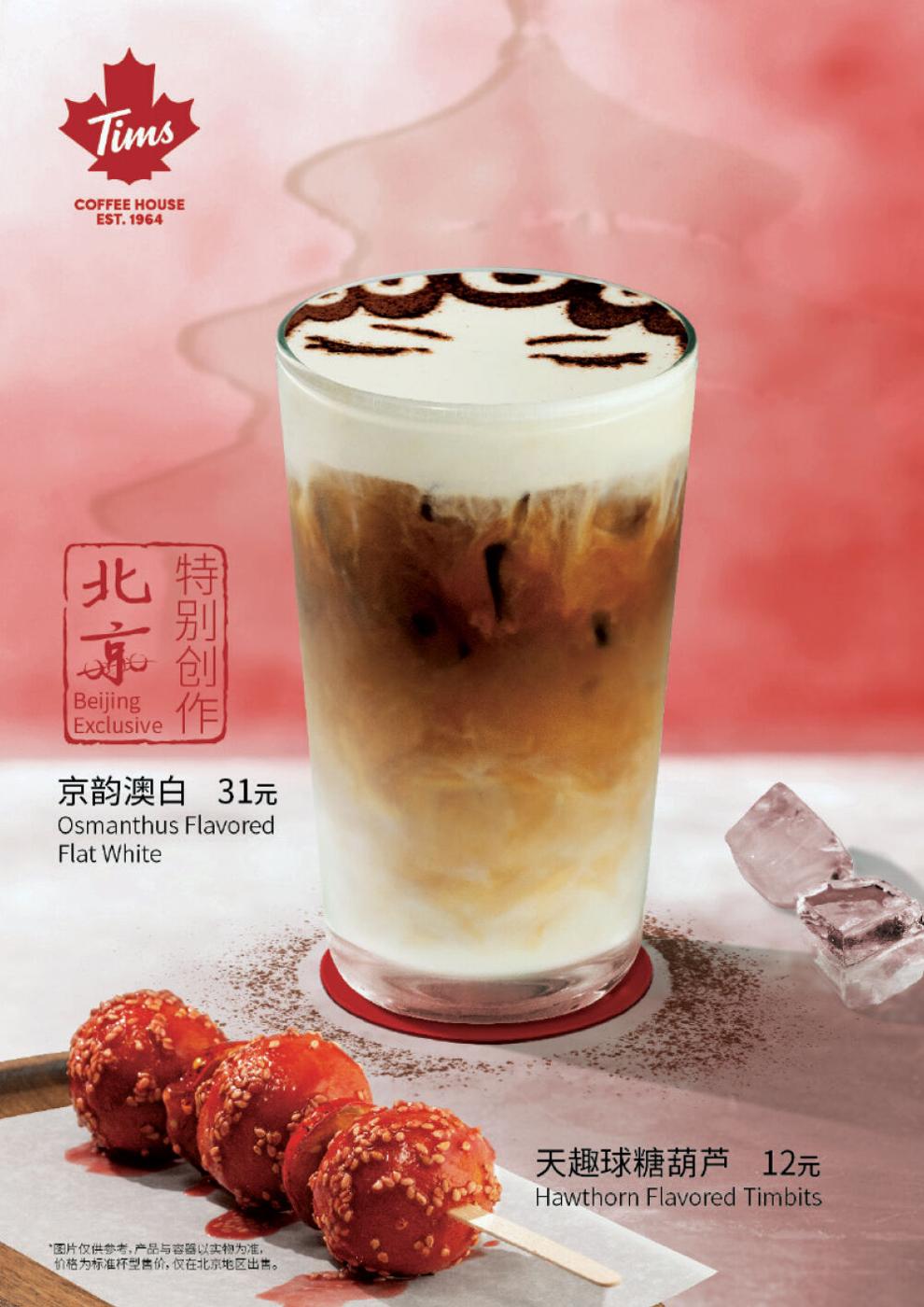 A small-format, prefabricated store called Tims Go with a footprint as small as 190 square feet can be deployed within one week, with flagship and classic store models also in the mix.
Speed is key to achieving the company's ambitious growth plans. Armstrong said scaling quickly is necessary to succeed in a market as competitive as China, where opening just 150 or 200 stores would make for "pretty tough sledding."
To help fuel unit growth and further build its digital infrastructure, Tims China attracted Tencent, a company Armstrong called "a kingmaker" in China, and Sequoia Capital China as investors. The next step in providing capital for store development is a merger with Silver Crest Acquisition Corp., a special purchase acquisition company incorporated in the Cayman Islands.
Given the go-ahead by the U.S. Securities and Exchange Commission in July, shareholders held a special meeting August 18 to approve the business combination, after which Tim Hortons China is expected to go public with a Nasdaq listing and trade under the symbol "THCH."
Silver Crest Chairman Leon Meng is also the founding managing partner of Ascendent Capital, a private equity firm based in Hong Kong with a focus on investment in China. It was his and the rest of the Silver Crest team's knowledge of the marketplace that impressed Yu, who said going public via a SPAC merger ensures Tims China has the financing available to continue development and allows it to "execute with greater certainty in what are very volatile times."
Also in August, Cartesian announced it has an agreement to develop Popeyes, another RBI brand, across China.
This story has been updated to reflect the decision by a majority of Silver Crest Acquisition Corp. shareholders to merge with TH International Limited, also known as Tims China. An update was also made to clarify Cartesian's minority ownership of BK China.