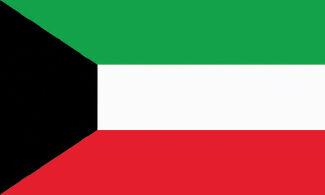 Location: In the Middle East, Kuwait borders the Persian Gulf and is between Iraq and Saudi Arabia. It's slightly smaller than New Jersey.
Language: Arabic is the official language; English is widely spoken
Total Population: 3.03 million
Capital: Kuwait City
Government: Constitutional monarchy
Religion: Muslim (74.6%), Christian (18.2%) and others
Economy: While geographically small, Kuwait is wealthy with a relatively open economy, and the U.S. is among a small handful of its strategic trade partners. Petroleum, however, accounts for more than half of the country's GDP and 90 percent of government revenue, and thus far Kuwait has not been able to diversify its economy or bolster the private sector. The government adopted a new development plan in 2015 that would spend billions of dollars on various economic efforts, but an uncertain political situation and contract delays have kept many projects from materializing. Despite a slow-moving public sector, Kuwait is home to savvy business people in the private sector, and the automotive, medical and education segments are considered best prospects with higher consumer demand and interest from investors.
News note: A standoff with parliament in January has led Kuwait's emir to reappoint Prime Minister Sheikh Sabah al-Khalid al-Sabah to the post and task him with nominating a new cabinet. Emir Sheikh Nawaf al-Ahmed al-Sabah, who took power in September, is dealing with just the latest reshuffling of the government that for years has impacted the country's economic and business climate. Though parliament passes—and can block—legislation and can question ministers, members of Kuwait's ruling family hold senior government posts and the emir has final say in state matters.
GDP (official exchange rate): $134.64 billion
Currency: Kuwaiti dinar (conversion rate at press time: 1 KWD equals $3.31 USD).
Franchising in Kuwait: Kuwaitis are very familiar with U.S. brands and products, and the country is highly receptive to the franchise business model. Food franchises dominate the market, and the opening of new shopping malls and entertainment areas mean there's ample space for restaurants and other retail franchises. Demand for entertainment and educational concepts is increasing. Kuwait is an expensive place in which to do business, a consideration for franchisors, and Kuwait's laws stipulate that Kuwaiti courts alone are responsible for adjudicating any disputes involving a foreign investor and other parties, although arbitration is permitted. Selecting a strong local partner is essential.