A blue smoothie described as having the perfect umami blend, first tasting sweet like pineapples, followed by a salty shio koji flavor. That's the Sorairo Cozy, an original smoothie made with passion fruit mango juice, pineapple sherbet, blue spirulina, bananas and shio koji (the salted rice malt used to make sake) and available only in Jamba's Japan locations. The smoothie is emblematic, both of the local touch Jamba applies to its international stores, and the brand's desire—in Japan and elsewhere—to position itself as a lifestyle brand with a wellness bent.
"Health and wellness are the keys for the consumer in Japan," said Keisuke Murata, sales director at Adastria eat Creations, the Tokyo-based food and beverage group with a deal to develop 50 Jamba locations across the country by 2025. With the COVID-19 pandemic further heightening awareness of health-oriented products, Murata said Jamba is well-positioned to appeal to consumers wanting fewer processed ingredients in their food.
It's a sentiment echoed by Beto Guajardo, president of international at Focus Brands since February 2020. Focus, he noted, undertook a brand evolution of Jamba after acquiring it in a $200 million take-private deal completed in September 2018, first dropping "Juice" from its name and later expanding the menu with plant-based options and reduced sugar selections.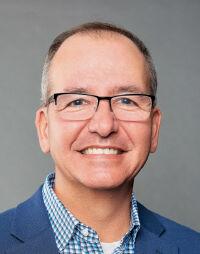 The moves bring Jamba closer to the "core essence" of the brand Kirk Perron founded in California 30 years ago, said Guajardo, and increase its international potential.
"It was all centered on health and wellness," said Guajardo of Jamba's early years. Over time, however, "it evolved into smoothies with a lot more sugar."
Jamba is following franchises in the juice and smoothie space looking to capitalize on broader consumer trends and align themselves with health and fitness lifestyles.
Smoothie King launched a cleaner blending initiative in 2017 to remove added sugar and artificial flavors, colors and preservatives from its ingredients, while Tropical Smoothie Café introduced items such as its Detox Island Green smoothie alongside an expanded food menu with bowls and wraps. Juice bar franchises such as Clean Juice, Main Squeeze Juice Co. and Nekter are also moving into an increasingly crowded beverage space.
The full impact of Jamba's shift is still up in the air—it slipped 16 spots to No. 161 on the Franchise Times Top 200+ ranking following a 2.9 percent decline in global systemwide sales in 2019 to $495.8 million—but in Japan Murata said the brand's arrival was exactly what customers were waiting for.
Two locations opened in Tokyo in August, one in the Miyashita Park shopping complex in the popular Shibuya neighborhood, and another in Grandberry Park mall. Both were immediate hits, said Murata, aided by a sustained public relations and social media push and the development engine of Adastria eat Creations' parent company, Adastria Co.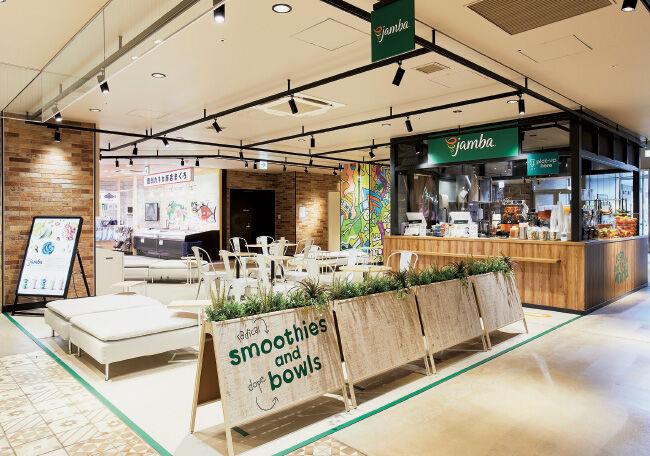 A massive company with dozens of brands, Adastria Co. boasts nearly 1,200 retail stores across Japan in fashion apparel, lifestyle accessories, home furnishings and yoga workshops, plus a sizeable online store presence. Its food and beverage arm is the newest group; Adastria eat Creations also operates four City Bakery shops and is developing Ms. Casablanca, a Chinese restaurant concept.
The group selected Jamba because it's a leader in the segment, said Murata, and with "no clear smoothie winner in Japan," there's ample opportunity to expand.
"In Tokyo, people carry coffee all the time, but not juice or smoothies," continued Murata, which means his company is focusing its marketing efforts on educating consumers as it looks to eventually grow throughout Tokyo and in cities such as Osaka and Fukuoka.
Product development is also underway to create a hot drinks program, plus seasonal limited-time offers and grab-and-go items including rice balls and sandwiches. Those offerings will help Jamba compete with the likes of 7-Eleven and other convenience stores, which Murata said are present on "every block, every corner."
"We want customers to grab a smoothie with their right hand and have something else in their left hand," he said.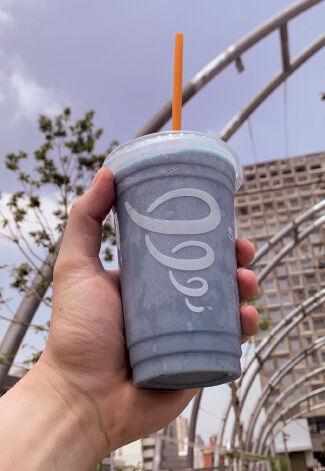 International attention
Guajardo, who before taking the international role led another Focus franchise, Schlotzsky's, and also worked on global strategy for Starbucks, Levi Strauss and Avon cosmetics, said there's "tons of opportunity out there" for Jamba with the right market prioritization approach. The brand has 67 locations in the Philippines, Taiwan, South Korea, Thailand and now Japan. By applying some science to the process, Guajardo aims to increase that number.
"What is a country's comfort level with Western brands? What's the ease of doing business, government relations, supply chain?" he said of several factors that go into the market analysis. "What is the addressable number of people we believe could be customers of the brand?" He and his team also have a formula to estimate the average unit volume for stores in a given region.
Focus Brands has teams in 14 countries to provide support for international franchisees, and Guajardo said he's looking to increase that presence to help the company manage its supply chains, develop menus and vet investors.
Of Adastria Co. Guajardo said the company made for an attractive franchise partner given its scale and that it's "really considered a lifestyle brand conglomerate … and we see Jamba as a lifestyle brand as well."
"There's a level of sophistication in how you speak to customers" that Adastria brings, he said. "And they're an astute marketer in this area."
Looking ahead, Guajardo listed Indonesia, Malaysia, Australia, New Zealand and China as markets of interest for Jamba, with a goal of finding franchisees with the financial and operational capabilities to fuel aggressive expansion. "That helps control the consistency of what we bring to market," he said, plus the ability to scale quickly is crucial when introducing a brand to a new region.