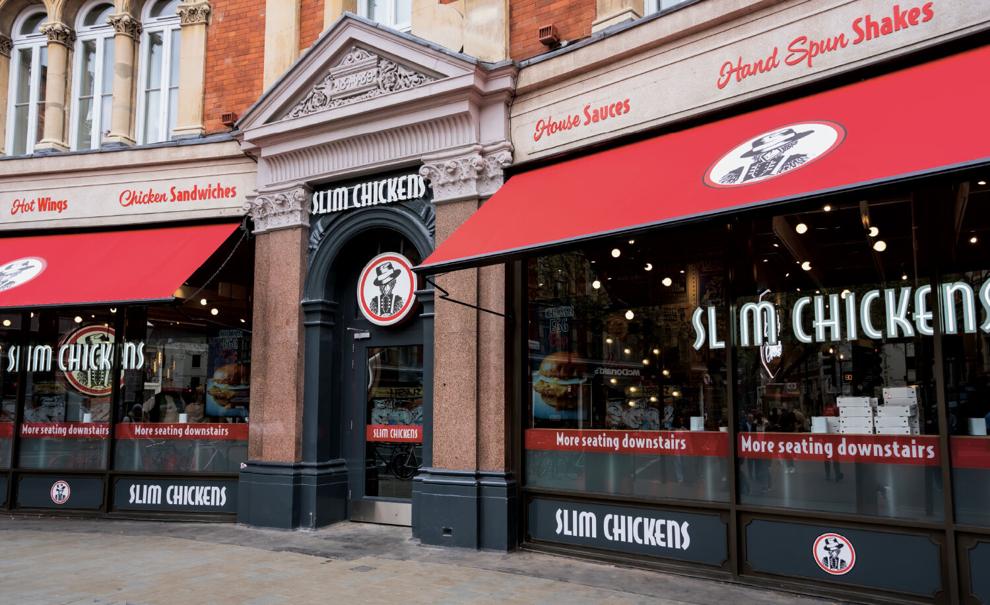 Boparan Restaurant Group went into the spring of 2020 operating five Slim Chickens restaurants in the United Kingdom and finished 2022 with 32 open locations. It's the kind of "turbocharged" development that gets Boparan CEO Satnam Leihal excited as he marches toward the 50-unit mark with a brand he said is unlike other chicken concepts available in the country of more than 67 million people.
"It's a premium chicken offering that's really on trend," said Leihal, who moved into the CEO role in early 2022 after nearly five years as a managing director with London-based Boparan. "Fresh-cooked chicken is probably the No. 1 thing consumers recognize Slims for," while the selection of 17 house sauces lets customers "personalize it to their tastes."
Boparan, which signed a master franchise agreement with Fayetteville, Arkansas-based Slim Chickens in 2018, operates 26 of the 32 restaurants and sub-franchises the others to franchisees such as J.J. O'Hara of OCO Westend. A Starbucks licensee in Scotland, O'Hara brought the first Slim Chickens to Northern Ireland in November, opening in Belfast. Boparan, meanwhile, snuck in store No. 32 in December, this one at Cheshire Oaks, which Leihal described as the "largest retail outlet in the U.K."
"Location is key to all of this," said Leihal as he shared Boparan's aim to open "larger, more prominent sites" in real estate with "lots of chimneys" nearby and ample foot traffic. Its Cambridge Circus location, for example, is in central London at the gateway to Seven Dials, a destination shopping and dining area. With growing brand awareness comes increased demand from consumers and property owners alike.
"People are seeing it's really popular. We're getting a lot of landlords reaching out to us who want us as part of their development plans," said Leihal as he noted partnerships with supermarket chains Sainsbury's and Tesco Extra to open restaurants inside their stores. Boparan will also open its first drive-thru restaurant in 2023.
Leihal credited the success of Slim Chickens thus far to an intense focus on training and operations, an approach it cultivated through the development and franchising of its eight other restaurant concepts: Carluccio's, Ed's Easy Diner, Fishworks, Cinnamon Kitchen/Cinnamon Bazaar, Giraffe, Giraffe Stop, Wondertree and Gourmet Burger Kitchen, which it acquired in late 2020. Boparan Restaurant Group is part of British businessman Ranjit Singh Boparan's Boparan Holdings, which also includes food manufacturing company 2 Sisters Food Group.
"For us, the goal is to be best in category," said Leihal. That's what led to the selection of Slim Chickens, a fast-casual brand he said is "very popular among all generations" and stands out from Wingstop, which has about 30 U.K. locations, and KFC, with nearly 900 units in the country.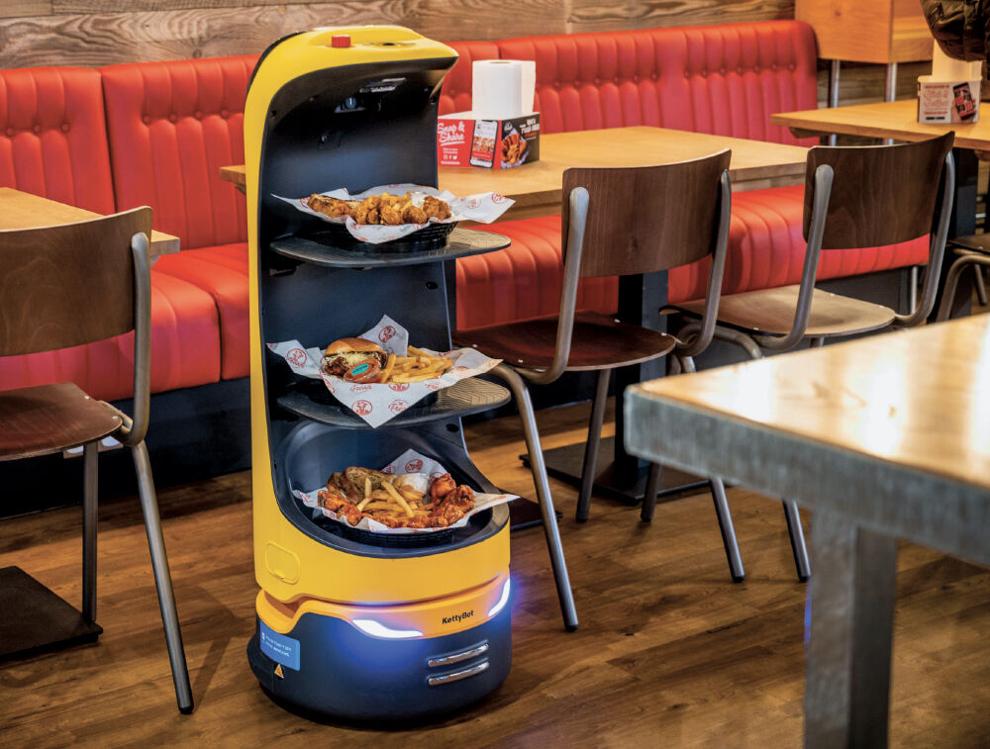 "We've invested heavily in an infrastructure of trainers and GMs who are really passionate about the brand," Leihal continued. The company was also an early adopter of kiosk ordering, with a goal of "making the customer journey as easy as possible." Delivery has also grown rapidly.
Customers "can order at the till, they can order at a kiosk, they can order on delivery," said Leihal, with service robots the latest addition to operations. Boparan is "very early on" in testing the use of KettyBots in two of its Slim Chickens restaurants. Designed by Pudu Robotics, the KettyBot is able to perform simple front of house tasks such as delivering customer meals.
While the U.K. restaurant market is "going through a really tough time with rising energy prices, supply chain and labor challenges," Leihal said the company's Slim Chickens continue to perform well "week in and week out." Its top location in a shopping center has had sales of "up to 80,000 pounds a week," or about $97,000 USD.
As Boparan plots more development in the U.K. it will also bring Slim Chickens to several European airports as part of a new agreement it signed with the brand.
Retooling the international approach
Slim Chickens' master franchise deal with Boparan is its only active international partnership after the brand ended its relationship with Kuwait-based Alghanim Industries, which in 2016 inked an agreement to grow Slims in the Middle East and North Africa. Alghanim, a multi-national conglomerate with retail, automotive, industrial and service businesses in addition to a food and beverage portfolio that includes Wendy's, had just opened its second airport terminal unit of Slim Chickens when the pandemic hit.
"We came to a mutual agreement," said Slim Chickens Chief Operating Officer Sam Rothschild of the termination of the deal. "COVID was not very kind over there.
"We just made a decision together as they refocused what they were going to do with their foodservice business."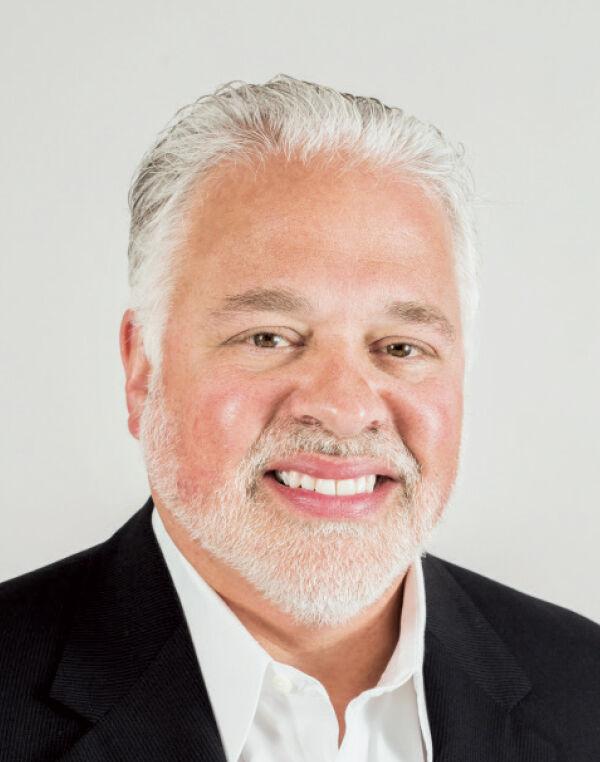 While not ideal, Rothschild said the situation won't deter the company from pursuing international expansion, "it just made us rethink what is the right strategy for Slim Chickens." When Alghanim came calling the brand had about 50 locations and was focused on domestic growth. It's since crossed the 200-unit mark and, while still growing rapidly in the United States with agreements signed for more than 1,000 stores, aims to be more intentional in evaluating opportunities overseas.
"We take a look at what experience these companies have when it comes to foodservice and QSR in general," said Rothschild. "What infrastructure do they have? What's the strength of the chicken market? And we do our homework in the territories where our brand will be most sustainable."
If a company wanted to add Slim Chickens to a multi-brand portfolio, Rothschild said leaders will carefully consider what resources will be directed to the brand and "consider how Slim Chickens would sit within the portfolio." There's also the Southern hospitality consideration.
"Slim Chickens is a lifestyle brand," he said, "and there's an experience that comes with that. Partners need to be able to execute on that. It takes a lot of time and a lot of vetting on both sides."
The brand's partnership with Boparan, he noted, has become one it wants to replicate. "First and foremost, the relationship between their group and our group is special," he continued, with leaders at Slim Chickens heavily involved in the development strategy, menu and marketing.
Rothschild is targeting more European expansion to build off the brand's success in the U.K. while also examining markets in Asia and Gulf Cooperation Council nations such as Saudi Arabia and the United Arab Emirates.