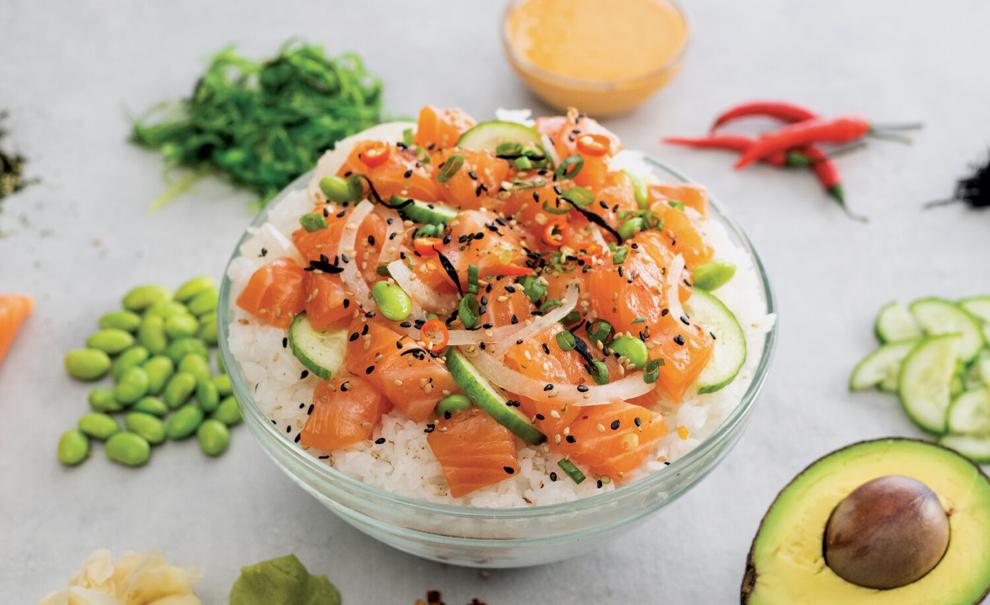 George Heos and Alex Gerzon built their Firehouse Subs portfolio to 50 units as area representatives in Ontario, Canada, before selling the business last year, and now the two franchisees want to go even bigger with their next brand.
Heos and Gerzon formed Eat Up Canada and signed a master franchise agreement with Pokéworks to develop 50 units of the fast-casual poké bowl concept, a number they already think they can eclipse. "We believe that number to probably, hopefully be on the low side," said Gerzon. "We're shoot for the moon kind of guys."
The two, who met in 2004 when Heos joined Boston Pizza, bring decades of restaurant experience to Pokéworks' international expansion efforts, which are just getting started. The company's master franchisee in Mexico, Operadoro Rau, has three locations, and in Taiwan, Next Level Dining opened its first in the capital of Taipei in March. Pokéworks' status as an emerging brand in the U.S.—it has 65 locations—and internationally, however, didn't given Heos and Gerzon pause.
"We saw that as an opportunity," said Heos. "We like to be involved from the beginning. There's a certain level of excitement that comes with that. And we bring value as experienced operators."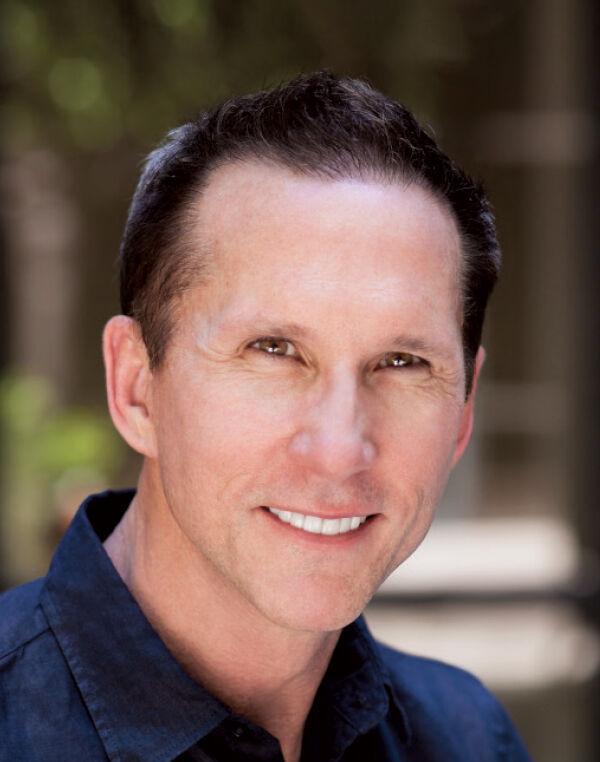 Before he was vice president of franchise development for Boston Pizza, Heos directed development for Priszm Brands, which at the time operated more than 700 KFC, Pizza Hut and Taco Bell restaurants in Canada. After Boston Pizza, he and Gerzon worked at Recipe Unlimited Corp., Canada's largest full-service restaurant company and franchisor of concepts such as Swiss Chalet and Harvey's. The idea to form their own group came, as many do, over drinks in Las Vegas.
"We played some poker, had a few drinks and said, we should get into business together," recalled Heos. They started developing Firehouse Subs in 2015 in Canada's most populous province, and Ontario is also where they'll open their first Pokéworks, in the Toronto metro.
"We think Canadians will be very receptive to this," said Heos of poke, the Hawaiian dish composed of raw fish, typically tuna or salmon, white rice, vegetables and usually a soy-based sauce. "Canada has a very multi-cultural population to begin with," and Toronto in particular is a "cosmopolitan city with people open to trying new cuisines."
Several Canadian poke franchises have popped up in recent years, such as Vancouver's Pacific Poké or Westcoast Poké, but the business model and branding of Pokéworks stood out, said Heos, as did the food, noted Gerzon. "We love the product, it's absolutely craveable," said Gerzon. "What also resonated with us was the ability to customize, and it can hit on all different kinds of diets."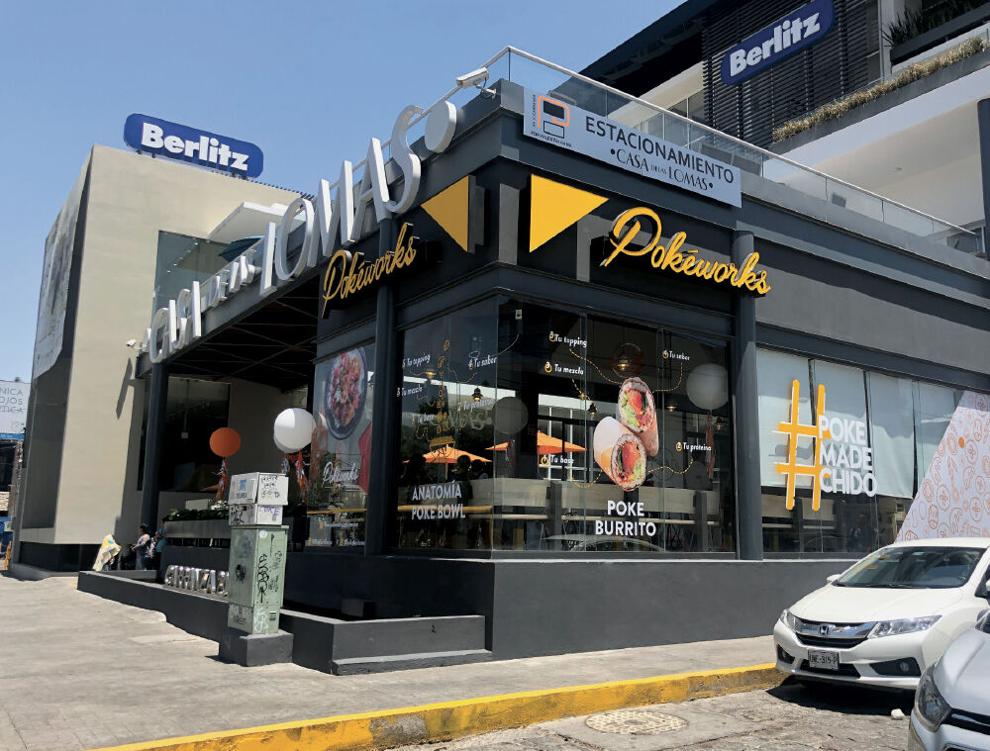 The corporate team at Pokéworks, meanwhile, recognized the challenges and nuances of operating in Canada and encouraged Eat Up Canada's investment in local resources to support its eventual sub-franchisees and in its own supply chain and technology partners.
"Before we even signed our agreement, Alex did a lot of work on the supply chain to make sure we could source the two most important proteins on the menu, tuna and salmon, and make sure the economics work," said Heos. "Sometimes people don't appreciate the impacts of currency exchange, tariffs. Sometimes a 10-dollar item can become a 100-dollar item."
Their Toronto restaurant will serve as a "center of excellence," he continued, to prove the unit economics and serve as a training restaurant for franchisees. Heos noted demand for the smaller spaces Pokéworks operates in, 1,500 to 2,000 square feet inlines and endcaps, is "very high," but he and Gerzon have relationships with landlords that give them an edge.
"People know what we've done and what we're capable of doing," he said. They won't compromise on finding high profile sites because "you can't recover from bad real estate."
For Steve Heeley, CEO of Pokéworks since August 2021 when he took over the role from co-founder Mike Wu, additional expansion outside the U.S. will similarly come via experienced operators. Next Level Dining in Taiwan, for example, operates several upscale restaurants and has strong culinary experience, Heeley said. Next Level started with one location, with the option for more, and development elsewhere in Asia is a big opportunity for the brand, he said.
Pokéworks in 2018 secured an investment from Japan's Toridoll Holdings, which adds "a lot of value in terms of knowledge and resources" for international development, said Heeley. He described Toridoll, a $1.6 billion holding company based in Tokyo that operates 1,500 restaurant locations in Japan and throughout the world, as a "very committed, long-term investor."
Poke itself has "gone mainstream," and Heeley said Pokéworks will look at international markets with strong millennial and Gen Z populations, which in the U.S. are its core consumers. "They're a more sophisticated consumer, they're food savvy. They're looking for a premium product and they're willing to pay for a premium product," said Heeley.
Over the past year Pokéworks has built out its executive team, hiring Larry Sidoti as chief development officer, Scott Nicholson as chief operating officer and Regina Cheung as finance chief. It also added a director of supply chain and vice president of culinary, all "in anticipation of more scale."