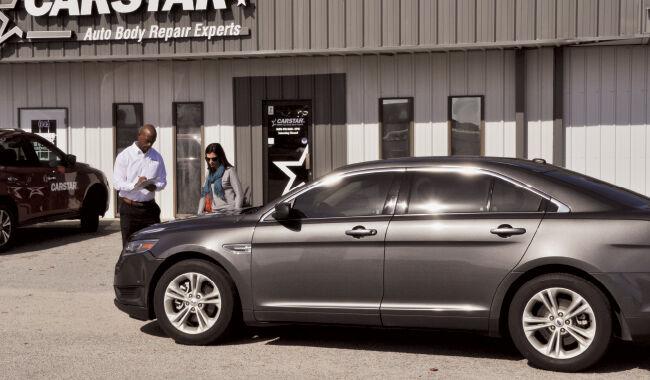 Winner: Carstar
Finalists: Tint World, Grease Monkey, Mr. Transmission
When Carstar founder Lirel Holt strolled through his door in 1991, Gary Boesel had already been running his auto body repair shop in Aurora, Colorado, for 10 years. Still, said Boesel, he knew he had more to learn, especially if he wanted to shift from being a technician to growing his business.
"For me, I knew a lot about how to fix cars … but even after 10 years I didn't fully know how to run a business," said Boesel. Carstar was still a new concept at the time, only two years old, "but it quickly caught the eye of some very good operators" in the Denver market, continued Boesel, because it brought unified systems, processes and training to the collision repair segment.
"It's guided me in learning how to make business decisions based on numbers and performance," said Boesel, who converted his independent shop to Carstar in 1992 and added a second location, also a conversion, in 2007.
That conversion model is still the primary growth vehicle for Charlotte, North Carolina-based Carstar, which has more than 400 locations in the United States and Canada and is part of Driven Brands, the franchisor of Meineke and Maaco that raised $700 million in its initial public offering in January. Ground-up construction of a new Carstar franchise—of which there was only one in 2020—carries an investment of $298,200 to $804,300, while converting an existing shop is much more cost-efficient at $23,500 to $165,300.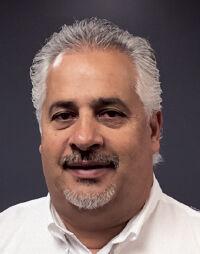 Carstar's focus on conversions and that lower investment cost stood out in our Zor Awards research, which also gave the brand high marks for a strong return on investment potential, plus its comprehensive Item 19 that details gross margin percentage and gross sales from insurance carriers. Average gross sales for franchisees who implement the brand's EDGE operational platform, which stands for education, development, growth and excellence, are $2.6 million.
Overall, Carstar grew systemwide sales 27.1 percent in 2019, to $1.26 billion, and demonstrated healthy unit growth of nearly 13 percent.
It's a brand Boesel said has continued to evolve throughout his nearly 30 years as a franchisee, particularly in its partnerships with insurance companies that ultimately drive much of the business. Carstar, he said, helps "bridge that gap … ultimately to put cars to my door."
"I can't imagine what it would be like to be an independent owner out there on an island," said Boesel. Still, he emphasized, it's up to each operator to execute on the systems and look at the profitability of each repair job. Those who think they can simply put up Carstar signage "and their shop is just going to get filled up" typically aren't successful.
"I talk to prospective franchisees all the time and I give them the good, the bad and the ugly," said Boesel. He later added, "When I say the bad, truth be told, most of the time when there's issues between a franchisee and corporate it's because the franchisee isn't doing what they're supposed to do."
Like Boesel, Tom Martin became a Carstar franchisee after converting his shop in Sidney, Ohio, where he'd worked since he was a teenager before buying it. He made the switch to Carstar in 2003 and eventually opened two more locations, including a ground-up build in Troy in 2014 which "has grown larger than my first business."
Martin likened getting integrated with Carstar to a college education and said features of the franchise such as its disassembly for repair training program helps him "get cars in and out quicker and make more money."
"They're my eyes and ears, they know what's going on in the industry before I do," he continued.
The transition from independent owner to franchisee requires a mindset shift, noted Martin, and it's one operators can struggle with as they adjust to being accountable to a larger company. It's a cultural change, especially when it comes to providing sales and performance data to the franchisor.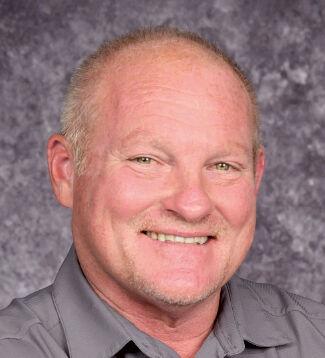 "You don't want to share those numbers, those are private things," said Martin of the initial reaction of some franchisees, but those who fully embrace the system are the most successful.
"Be prepared to take the systems and execute and not gripe about it," is the advice Martin said he gives prospective franchisees. He also encourages them to talk at length to existing owners. "See how happy the franchisees are. I wouldn't personally want to be involved with something that everyone wasn't happy with."
While both Martin and Boesel said there's always room for improvement, whether with the introduction of technology or improved communication surrounding new programs, each would make the decision to join Carstar if they had to do it all over again.
Martin noted Carstar was "top-notch" in its COVID-19 pandemic response as it deferred some payments for franchisees and provided other relief. Designated an "essential business" in his state and able to remain open, Martin said while the work slowed down, "we're right where I'd budgeted us to be before 2020 hit."
Boesel's business "took a substantial hit" last year, he said, but sales are coming back and overall, "Carstar's allowed me to be very profitable," he said. "I'm very proud of being able to employ so many people."
---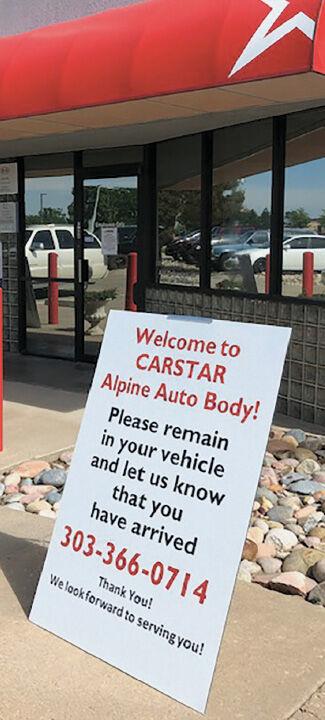 Carstar
POSITIVES
A cost-effective conversion program is attractive to independent owners, and its insurance infrastructure is especially helpful with claims management.
Franchised by Driven Brands, which earlier this year raised $700 million in its initial public offering, Carstar has the resources to provide robust support to franchisees. Private equity firm Roark Capital retains a 70 percent stake in the franchisor.
USE CAUTION
Be prepared for a mindset shift. The transition from independent repair shop owner to franchisee is one some can struggle with as they adjust to being accountable to a larger company. It's not for everyone, and owners need to come in ready to execute on established systems.
Collision repair franchise Carstar provides a range of auto body services, and with its network of vendors and relationships with insurance carriers it touts an ability to help franchisees manage the increasingly complex industry.
---
'Zor Awards 10 Categories

Indulge Me
Finalists: Bruster's Real Ice Cream, Duck Donuts, Handel's Ice Cream, Cinnaholic

---

Puppy Love
Finalists: Camp Bow Wow, Hounds Town USA, Pet Supplies Plus, Wag N' Wash

---

Guilt-free Eats
Finalists: CoreLife Eatery, Clean Juice, Chop Stop, Tropical Smoothie Cafe

---

Clean Sweep
Finalists: The Cleaning Authority, The Maids, MaidPro, You've Got Maids

Cluck, Cluck
Finalists: Bojangles Famous Chicken 'n Biscuits, Slim Chickens, Wings Over, Wingstop

---

Outside Pride
Finalists: America's Swimming Pool Co., Grounds Guys, Lawn Doctor, U.S. Lawns

---

Spice Is Nice
Finalists: Pancheros Mexican Grill, Rusty Taco, Taco John's, Del Taco

---

Road Warriors
Finalists: Carstar, Tint World, Grease Monkey, Mr. Transmission

Lookin' Good
Finalists: Amazing Lash Studio, Hand & Stone, The Lash Lounge, MassageLuxe

---

Get Caffeinated
Finalists: Scooter's Coffee, PJ's Coffee, Biggby Coffee, Aroma Joe's

---

---

Explore Five Years of Franchise Times Zor Awards Winners

---

How we chose the Zor Awards