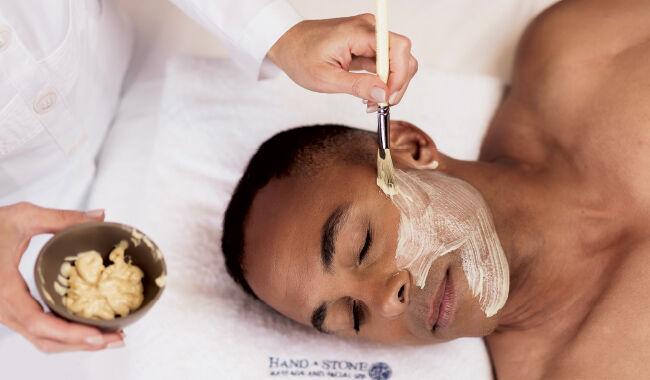 Winner: Hand & Stone
Finalists: Amazing Lash Studio, The Lash Lounge, MassageLuxe
Like many people who find their way to franchising, Clayton Cox and John Krafty sought more control over their careers. Both had experienced layoffs in prior roles—Cox worked in social work and the pharmaceutical field and Krafty in telecommunications—before the couple's hunt led them to opening their first Hand & Stone Massage and Facial Spa in Easton, Pennsylvania, in January 2012.
"Being at the whim or mercy of corporate America in terms of employment, John and I talked about wanting to take a look at other opportunities, and I had been introduced to Massage Envy while traveling," Cox said. "Looking into that, I stumbled across Hand & Stone and did a side-by-side comparison and looked at the velocity of the organizations. John and I collectively thought Hand & Stone was more customer-centric and aligned with what we wanted to do."
They talked with multiple operators of various franchises before settling on Hand & Stone. "We heard from other franchisees who had negative experiences" at other brands, Krafty said, but they were impressed by Hand & Stone's corporate team and liked what other operators had to say. Both listed the membership model at Hand & Stone—with no long-term contracts for customers—as a main factor in their decision.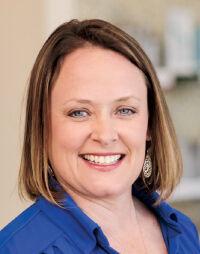 "If your product is good, you shouldn't need to hold people prisoner," Krafty quipped.
"It was a very profitable model while still providing services to individuals who are in need, and coming from a social work background I always wanted to be involved in something that brings value and a therapeutic service to society," Cox added.
A positive interaction with a regional developer at Hand & Stone helped cement the deal, Cox continued, versus Massage Envy where he felt like "just a number" to them. A culture of accessibility and support has continued since they signed their agreement in May 2011, as has a focus on innovation.
When Cox and Krafty joined, the brand had recently launched facial services, which now comprise about 30 percent of the business as a higher-ticket item. "Innovation and customer service are the most important things for me as a franchisee," Krafty said. "If you don't innovate and continue to grow and stagnate, people lose interest."
Hand & Stone has the highest investment range among the Lookin' Good category finalists, $567,626 to $674,476, and the brand is also the largest with 450-plus units, compared to the smallest brand, MassageLuxe, with about 70 locations.
Average gross sales in 2019 for locations open two years or more were $1.3 million, and in Item 19 of its FDD Hand & Stone provides a look at average six-month gross sales for those same locations between January 1 and June 30, 2020, compared with the same period in 2019. The transparency provided in its financial performance representations, a major factor in our Zor Awards research, also includes average member counts, sales from facial services and product sales.
Cox and Krafty opened their second spa in Allentown, Pennsylvania, in December 2016, and listed hiring and retaining employees as their biggest challenge.
"We're not HR specialists. Coming in as a small business owner, you're expected to have so many more hats, whereas in corporate America, they hire people to have all the hats," Cox said. "It takes most franchisees awhile to realize that you can't manage a spa as you would manage people in corporate America—it's a different animal."
Cox added that if a franchisee was able to endure all the rule changes and constant pivoting during the COVID-19 pandemic, they can endure anything—and it helps when you have a supportive franchisor to lean on.
Teri Evans owns four spas in the greater Austin, Texas area, and chose Hand & Stone for similar reasons as Cox and Krafty.
"Nine years later, I still love what I do and that I get to go to work every day where a client leaves feeling better than when they arrived. There's so much of a reward in that," Evans said. "Starting out, I was there every day, probably seven days a week in the first 90 days. But after that it become a more normal schedule once you learn and understand the business and how it operates."
The biggest challenge for Evans was opening up a newer concept in a new market, as she was the first Hand & Stone franchisee in Texas and the brand only had about 50 locations when she joined.
"I think the model Hand & Stone has—a full day spa in one with massages, facials and waxing at affordable pricing—is still a rare thing in our industry, and it's a win-win for you as an owner and the clients," Evans said. "And our pricing is comparable to the competition out there."
Her advice to prospective franchisees is to try out the services at Hand & Stone as well as at competitors in the space, and use that experience to inform the decision. Then, make sure to get very involved with the business your first year, even if you plan to open 10 or 20 locations.
"I also feel like Hand & Stone has been one of the most supportive franchises I've seen in existence," Evans added. "In the nine years I've been with them, they went from having 50 to 450 spas, and the fact they've been able to maintain support in that growth is very impressive to me."
---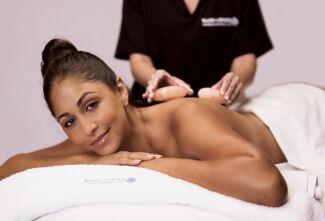 Hand & Stone
POSITIVES
A membership model ensures recurring income without customers feeling locked into a long-term contract, plus a supportive and accessible corporate staff is there to answer any and all questions.
The brand isn't afraid to innovate and add new services to keep up with changing consumer needs.
USE CAUTION
A rocky POS migration in 2020 amid a pandemic left some franchisees feeling frazzled.
Owned by finance firm Levine Leichtman Capital Partners, Hand & Stone offers a variety of massage, facial and hair removal services. It grew sales by 21.1 percent in 2019 with more than 450 franchised units in the U.S. and Canada.
---
'Zor Awards 10 Categories

Indulge Me
Finalists: Bruster's Real Ice Cream, Duck Donuts, Handel's Ice Cream, Cinnaholic

---

Puppy Love
Finalists: Camp Bow Wow, Hounds Town USA, Pet Supplies Plus, Wag N' Wash

---

Guilt-free Eats
Finalists: CoreLife Eatery, Clean Juice, Chop Stop, Tropical Smoothie Cafe

---

Clean Sweep
Finalists: The Cleaning Authority, The Maids, MaidPro, You've Got Maids

Cluck, Cluck
Finalists: Bojangles Famous Chicken 'n Biscuits, Slim Chickens, Wings Over, Wingstop

---

Outside Pride
Finalists: America's Swimming Pool Co., Grounds Guys, Lawn Doctor, U.S. Lawns

---

Spice Is Nice
Finalists: Pancheros Mexican Grill, Rusty Taco, Taco John's, Del Taco

---

Road Warriors
Finalists: Carstar, Tint World, Grease Monkey, Mr. Transmission

Lookin' Good
Finalists: Amazing Lash Studio, Hand & Stone, The Lash Lounge, MassageLuxe

---

Get Caffeinated
Finalists: Scooter's Coffee, PJ's Coffee, Biggby Coffee, Aroma Joe's

---

---

Explore Five Years of Franchise Times Zor Awards Winners

---

How we chose the Zor Awards