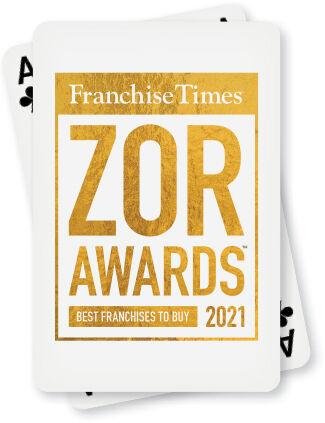 STEP 1:
We started by selecting 10 new industry categories, which were chosen to be popular and attractive to different types of franchisees (for example, those who have a passion for animals or want to run a restaurant). We change these categories each year.
STEP 2:
We identified initial contenders for each category, drawn from the Franchise Times Top 200+ database, which is a 20-year-old research tool covering more than 650 U.S.-based franchise systems. We further narrowed the list by analyzing the quality of information in each brand's Item 19 (which contains information about profitability for franchisees) or other key financial data, and also focusing on brands that are currently expanding inside the United States.
STEP 3:
Our research team examined six financial metrics in each brand's franchise disclosure document, with a focus on profitability for the franchisee. Narrowing the categories to the final four was a matter of the quality of that financial information disclosed, an exclusive calculation of return on investment, as well as editorial research including knowledge of management teams, product or service offerings, unit openings and closings, financial backing of the brand, litigation, etc.
STEP 4:
To come up with the winners, we then did a deeper dive into the finalist FDDs and publicly available financial metrics forming one strongly weighted pillar of our three-part scoring process. Next, our editorial team talked to experts in franchising, reviewed our own coverage of these brands, and looked at analyst reports, recent financial performance and outside press articles to form the second heavily weighted component of the ranking.
STEP 5:
Lastly, we compiled the results of the online voting conducted in December to reflect industry enthusiasm, and used this third metric as a tiebreaker.
STEP 6:
We then declared a winner in each category and conducted interviews with a few top-performing franchisees in each brand to share best advice and lessons learned.
---
'Zor Awards 10 Categories

Indulge Me
Finalists: Bruster's Real Ice Cream, Duck Donuts, Handel's Ice Cream, Cinnaholic

---

Puppy Love
Finalists: Camp Bow Wow, Hounds Town USA, Pet Supplies Plus, Wag N' Wash

---

Guilt-free Eats
Finalists: CoreLife Eatery, Clean Juice, Chop Stop, Tropical Smoothie Cafe

---

Clean Sweep
Finalists: The Cleaning Authority, The Maids, MaidPro, You've Got Maids

Cluck, Cluck
Finalists: Bojangles Famous Chicken 'n Biscuits, Slim Chickens, Wings Over, Wingstop

---

Outside Pride
Finalists: America's Swimming Pool Co., Grounds Guys, Lawn Doctor, U.S. Lawns

---

Spice Is Nice
Finalists: Pancheros Mexican Grill, Rusty Taco, Taco John's, Del Taco

---

Road Warriors
Finalists: Carstar, Tint World, Grease Monkey, Mr. Transmission

Lookin' Good
Finalists: Amazing Lash Studio, Hand & Stone, The Lash Lounge, MassageLuxe

---

Get Caffeinated
Finalists: Scooter's Coffee, PJ's Coffee, Biggby Coffee, Aroma Joe's

---

---

Explore Five Years of Franchise Times Zor Awards Winners

---

How we chose the Zor Awards