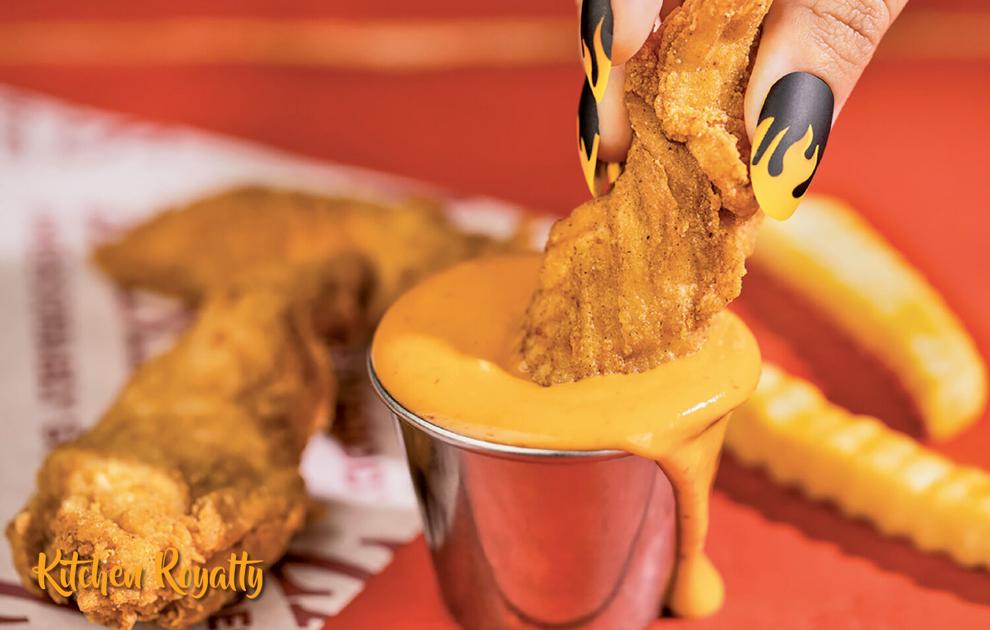 Stephanie Gamble was just a few years into her corporate career at Zaxby's when CEO Zach McLeroy and COO Robert Baxley came to ask her, "what do you want?" It was a congratulatory question—she had just finished writing the brand's operations manuals—and they wanted to know what she wanted to do next.
"I told them I wanted to start a research and development division," she recalled.
Gamble is now VP of menu innovation at the chicken-centric chain, where she leads a seven-person team in inventing, testing and deploying new menu items. She started working at Athens, Georgia-based Zaxby's in 1996 when the brand had just nine restaurants and she was earning her biology degree from the University of Georgia. She moved from cashier to cook to manager before joining corporate after graduation.
Gamble wanted to make the leap to menu innovation for awhile. She recalled the fun she had when, earlier in her career, an operations officer asked her to try out a recipe for a Texas Philly cheesesteak, made with Texas toast instead of a bun and, because it's Zaxby's, chicken instead of beef. "We brought in mushrooms, green onion, white American cheese, Texas toast. …We were breaking all the rules of what a Philly is supposed to be," said Gamble.
She worked hard to prepare for the jump, too. While still in operations, she bought a copy of "Food Lover's Companion," which she "must've read at least 20 times," learning the lingo and how to talk about food.
"I'm a child of the Food Network," said Gamble of watching chefs such as Emeril Lagasse with "full focus" as they taught her how to make roux, mirepoix and other recipes. Layered on top, she said, are a lifetime of cookbooks, including those from Rachel Ray, her mother's favorite, and Betty Crocker.
She's inspired by chefs such as Ina Garten, who uses food as a way of bringing people together, and TV shows including "America's Test Kitchen," which she said is "using scientific methodology to create the best of the best of food." She's particularly partial to the scientific approach and said her job is split "50/50 between food science and creativity."
The intimate dinner parties shown on Garten's Food Network show, "Barefoot Contessa," are a far cry from Zaxby's commercial kitchens, but Gamble said she recognizes the people aspect of the show in her work. Sometimes when she's out in the field, she'll take a new product with her. It's a treat for the franchisees and their team members, and a great opportunity to elicit buy-in for the new product.
The system Gamble developed for inventing, testing and ultimately deploying new products begins with creativity. She and the team sit back and ask questions like, "what would dessert look like at Zaxby's?", and have other "fuzzy, front-end" thoughts.
From there they blend in business reality, turning ideas into profitable, mass-producible and delicious recipes. Once the menu innovation team "thinks it tastes good," Gamble said they begin socializing it around the marketing department, in which the menu innovation team is housed, and the rest of the HQ staff before moving on to consumer research.
Gamble designed a series of "gates" through which all new products must pass. They range in complexity from "does this taste good?" to "will customers order this off a menu board?" and even "is there enough spare kitchen capacity for the new product?" Adding grilled products is hard, for example, because most of the griddle space is devoted to their Texas toast.
Of the products she's developed in her 20-year tenure at Zaxby's, Gamble said she's most proud of the Zalad line. Not only did they meet their goal of competing with casual dining salads like those served at Chili's, the Zalads helped broaden the brand's appeal to female consumers. They're now a staple on the menu and have earned a coveted panel on the menu board.
Less successful products include a bourbon chicken sandwich: thigh meat marinated in a bourbon sauce between pieces of Texas toast. It sold well, said Gamble, but as Zaxby's stopped promoting it, customers stopped buying it. That was 17 years ago, she estimated, and said she'd love to take another crack at it.
Given her longevity at Zaxby's, which now has more than 900 restaurants, she'll probably have the chance.
---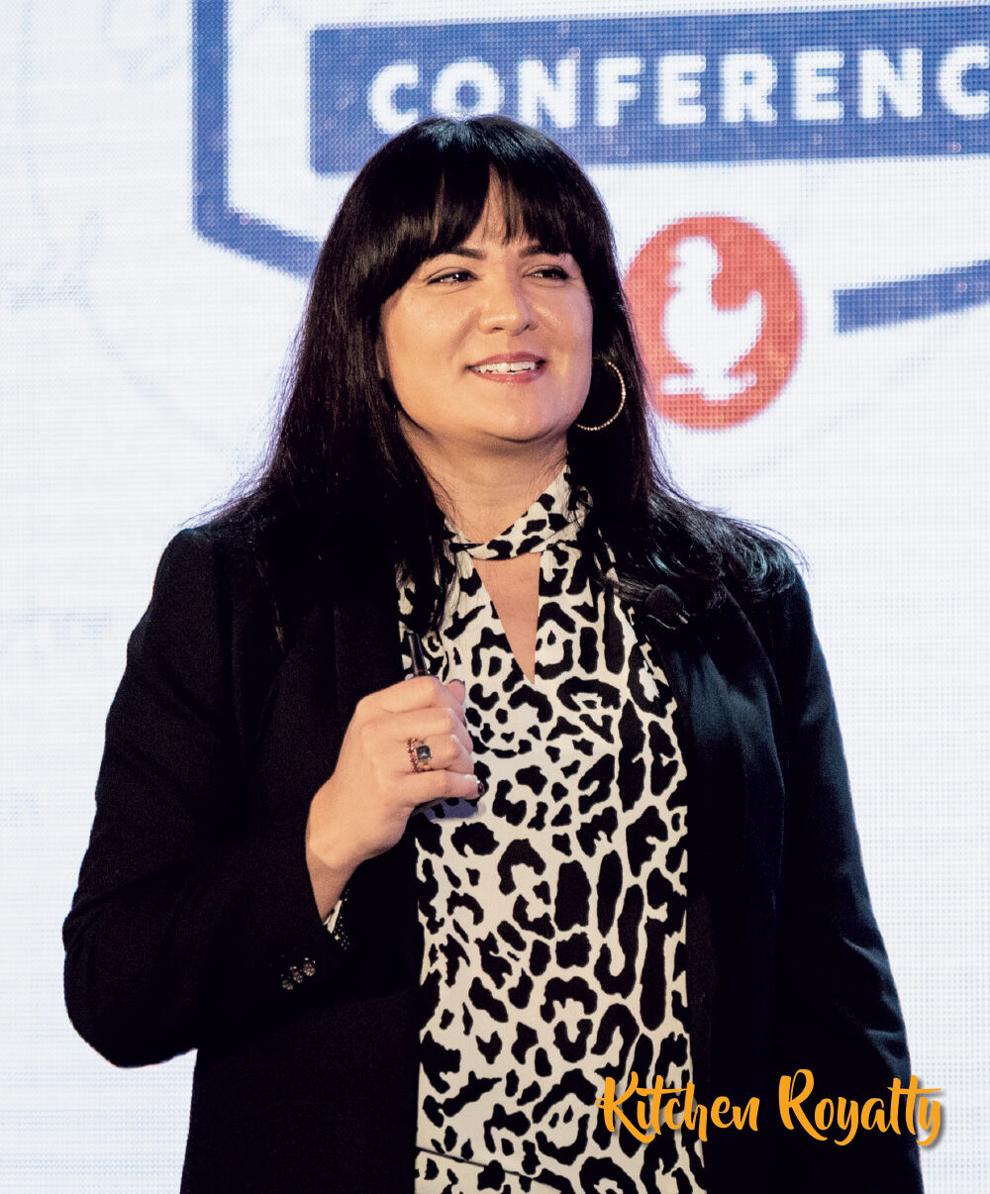 Culinary Q&A with Stephanie Gamble
What's the last thing you cooked at home?
Meatloaf, macaroni and cheese, and green beans.
If you could have any restaurant-related superpower, what would it be?
I wish delicious yet nutritious food would be available to everyone. Food is something we can all connect with and it's something we all need.
What's your guilty pleasure food?
Pizza. It doesn't feel guilty enough, but it's comfort food. I'm one of those people who likes pineapple on their pizza.
If you could have any chef cook you dinner, who would it be and what would you want them to prepare?
Pete Pae. He's enriched the food scene in our hometown of Athens, Georgia. I'd want the Heatwave. It's a seasonal dish from his restaurant, Maepole.
Everyone stops eating chicken. What meat are you cooking with?
Turkey. Turkey is underrated and it's delicious.
Kitchen Royalty - Zaxby's