Those passionate about owning a business and helping individuals live their best lives should look no further than a health and wellness franchise. As a franchisee in the segment, Gordon Thornton of The Joint Chiropractic in the Charlotte, Baltimore and Northern Virginia markets says, "having a hand in the wellness franchise industry gives us great pleasure. Every day we get to wake up and help someone feel better today and every day for the rest of their life."
Here are three reasons why those looking to open a franchise should invest in the wellness sector: growing industry segment, protection from e-disruption and greater simplicity of the model.
Health & Wellness is Booming
Consumers today are busy and anxious, particularly since the pandemic. Increasingly, Americans are recognizing the value of self-care and holistic behaviors, resulting in a massive boom. In fact, the Global Wellness Institute's latest analysis of the worldwide wellness economy reports its current valuation at a staggering $4.5 trillion.
Millennials, specifically, are willing to spend extra for quality products or services –especially those that support their sense of well-being, packaged in a convenient and elevated experience. In fact, Millennials look at fitness and health as a key part of their lifestyle – increasing industry growth by 6.4 percent annually from 2015 to 2017, nearly twice as fast as global economy.
Industries such as chiropractic, massage and beauty are vying for the same customers. Even with remarkably different concepts, the surge in this sector ultimately showcases the consumer awakening to the benefits of a healthy lifestyle. Furthermore, you do not need to be a doctor to franchise in this space.
"When our patients visit us and receive treatment from their doctor, they get that immediate relief… that's why we do this, the benefits of a simple adjustment can be really life-changing," said Mia Thornton, The Joint Chiropractic franchisee in in the Charlotte, Baltimore and Northern Virginia markets.
Protection from e-Disruption
Technology has altered the customer delivery model in so many sectors, from buying a car to eating a sandwich to shopping for groceries. This has put a strain on much of brick-and-mortar retail, with many franchisors struggling to adapt to trends that could put their business… well, out of business.
By contrast, the wellness industry is largely safeguarded as many of its services are difficult to deliver virtually. "You can't download a chiropractic consultation, exam and adjustment," added Mia Thornton. "As an investor and entrepreneur, it's comforting to know that some products and services still require a physical presence."
No doubt, today's consumers still expect the personalization and convenience that technology offers – even more so in health and wellness, where customers should receive individualized attention throughout their customer experience. It's reassuring to know that technology is unlikely to displace the hands-on delivery of these services.
A Cleaner, Simpler Model
"Complexity is the enemy of scale," said Peter Holt, President & CEO of The Joint Chiropractic. The more cumbersome and variable the model, the more challenging it can become to expand while replicating the same success.
A good place to search for these complexities is on the profit and loss statement. Most franchise businesses have five core costs: rent, labor, marketing, cost of goods sold and general business. Of these, cost of goods sold can be the most challenging to manage as it is captive to the ebbs and flows of commodity markets, such as in the food category.
By contrast, many health and wellness concepts have no cost of goods sold. This creates greater simplicity in the model and enables the franchisee to manage the business more easily.
As Americans are prioritizing a healthier lifestyle, franchisees are realizing the opportunity that exists in products and services that enhance overall wellness. Additionally, many entrepreneurs who already pursue a healthy lifestyle are drawn to help others along the same path. It then only makes sense to invest in their own wellness franchise.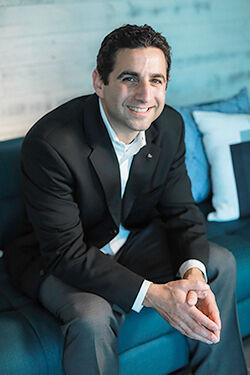 Eric Simon has been with The Joint Corp. since November 2016. He has over 20 years of franchise experience with brands such as AAMCO, FRANdata and The UPS Store/Mail Boxes Etc. Eric was also a franchisee and area developer for Extreme Pita, which allowed him to gain important experience for his role at The Joint Corp.