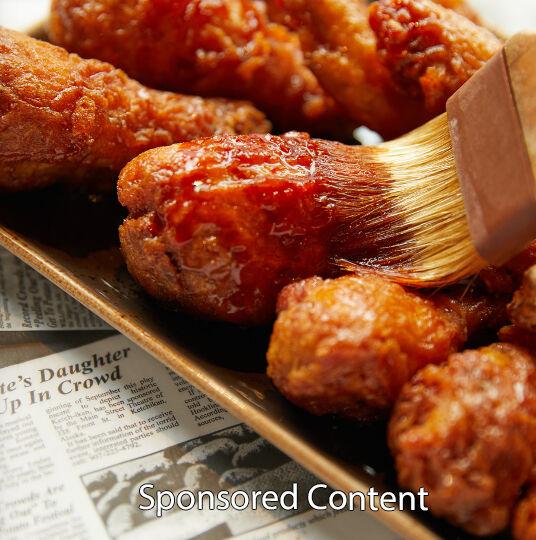 Bonchon was the dream of founder, Jinduk Seo, a 20-year industry vet who imagined a fried chicken restaurant that replicated the flavors of his hometown. Bonchon, Korean for "My Hometown" was that dream come to life. He spent two years testing the flavors of the now famous signature soy garlic and spicy sauces. Once perfected, he opened his first location in Busan, South Korea in 2002 and then his first international location in Fort Lee, New Jersey, in 2006. The brand now has over 100 locations in the U.S. and more than 370 locations in 8 different countries.
Bonchon is unique in that it brings the authentic flavors of Korean fried chicken with a modern twist. Traditional cooking techniques of double-frying the chicken and then hand-brushing the sauce give it the right amount of crunch with the perfect amount of sauce. You can't find this combination of crispiness and flavor anywhere else. And while fried chicken is their specialty, the other Korean dishes like bulgogi, bibimbap and Japchae are still fan favorites. They even add Asian Fusion dishes like pork buns and fried rice to round out a truly all-encompassing menu to satisfy any craving.
The brand continues to grow not only due to a menu with wide appeal but also in-part due to the building models they offer franchisees. The traditional full-service layout continues to account for the majority of their locations; however, they also offer a mall or food court model, and their latest fast-casual model launched this year in response to ever changing needs of today's consumers. The new fast-casual model aims to appeal to consumers on-the-go with a streamlined flow, reduced menu and high energy décor. The new model has been well received by franchise partners, so much so that 72% of the 23 locations planned to open by the year's end will be the fast-casual format.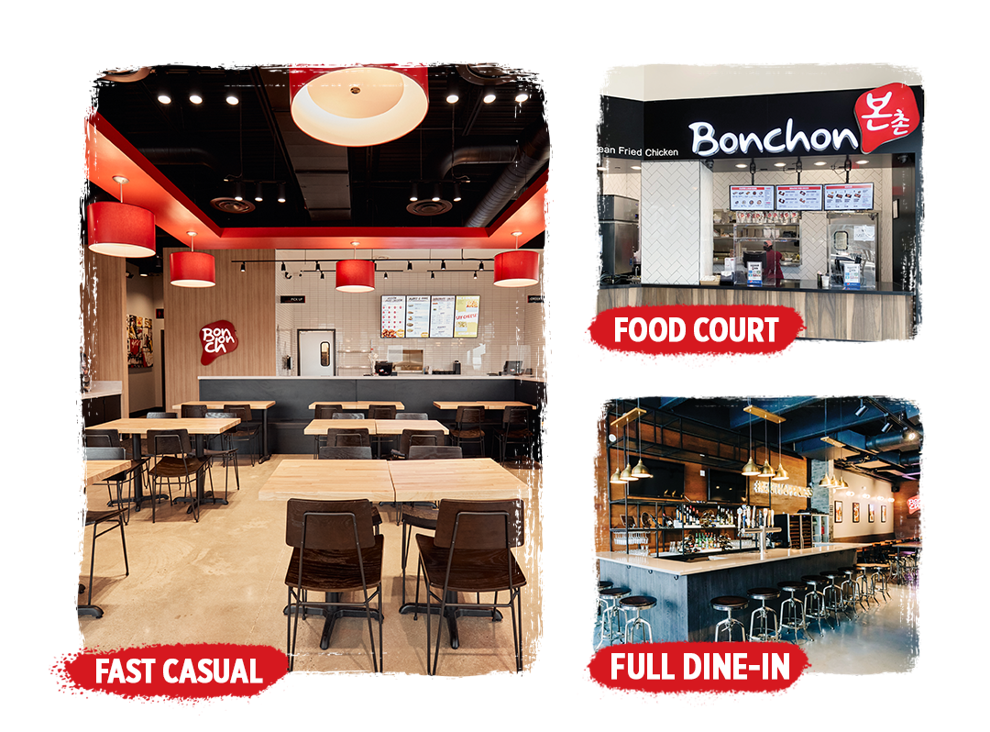 Bonchon continues to see strong growth trends in new units and in same store sales. Their strong sales performance was an outlier throughout 2020 despite the global challenges faced by the restaurant industry. According to Black Box Intelligence™ data, Bonchon sales consistently outpaces all other restaurant segments in 2020 and 2021. They've maintained +14.9% same store sales throughout 2021 vs. 2020 and an equally impressive 10.9% same store sales vs. 2019 as of July 24th. An accomplishment most cannot claim.
The accomplishments around increased sales and an increased domestic footprint have garnered the company numerous accolades over the past year. Most recently, Bonchon was acknowledged for the first time in Nation's Restaurant News' 2021 "Top 500 Restaurants" where they ranked #208 and were in the top 10% out of the top 250 in terms of unit growth. They were also named Fast Casual Magazine's 2021 "Top 100 Movers & Shakers" for the second year in a row and made their debut in Entrepreneur's "2021 Franchise 500 List". 
Bonchon is looking for franchise partners to open units and help spread the brand even further throughout the country. To learn more about becoming part of this rapidly growing brand, visit www.franchising.bonchon.com.