For 16 years, Twin Peaks has been on a mission to bring our acclaimed sports viewing experience to fans across the country. With our category-defining beverage menu, made-from-scratch food, wall-to-wall TVs and scenic views, we have a concept that no one else can match.
According to Knapp-Track, we've been outperforming our competitors in the casual dining space with same-store sales up nearly 10% above the national average. Twin Peaks has remained in Knapp-Track's top six casual dining concepts for nine months in a row, despite the historic Texas winter storms in February. We've been proving that Twin Peaks is setting the industry standards in top performance, and franchisees want to be a part of the championship team.
As we've continued to grow nationwide through franchising, we've established a winning strategy to ensure our brand is a peak investment option. We have refined and optimized our conversion strategy and made it a key component of our franchise development efforts. By taking available real estate with a kitchen, we can create cost-effective solutions to rebrand the building, saving franchisees money and getting their new restaurant open faster. And it works – to-date, 90% of existing Twin Peaks restaurants are conversions.
Here are three reasons why Twin Peaks' conversion program positions its franchisees for success:
It's a cost efficient, quick turnaround franchise opportunity.
When converting an existing building to a Twin Peaks, franchisees take on a lower cost of entry, as well as a lower build-out cost as opposed to building from the ground up. Franchisees can save substantially with our conversion program, and their restaurant can be up and running twice as fast as a ground-up build. Our general turnaround time to convert can be as short as 85 days, so franchisees can get a three-month jump start on revenue.
We know what existing shells are perfect to convert.
The ideal space for a conversion site holds 6,000 to 12,000 square feet, includes patio seating options and has more than 150 parking spaces available. We seek buildings that have good bones, meaning they contain an open-space concept where the kitchen is not more than 30% of the building. Our development team is very nimble and creative in utilizing various spaces to feature multiple bars, indoor and outdoor components. We understand what works, and our brand allows flexibility in design, as long as all Twin Peaks standards be achieved.
Our team members provide support throughout the conversion process.
It can be difficult for prospective franchisees to visualize how Twin Peaks can fit into an existing shell, so we support them from the moment they show interest in our brand. We help locate a site and can overlay a design and sketch for the potential franchisee and then serve as a liaison between the franchisee and the necessary development parties. With Twin Peaks team members helping the franchisee every step of the way, we make conversion a seamless process.
As restaurant dining and sports make their way back into our daily lives, now is the perfect time to leverage our creative approach to bring the Twin Peaks experience to new markets. The pandemic devastated our industry, leaving us with many empty restaurants. We have an opportunity to revitalize communities through our conversion program by taking existing boxes and adding the unique characteristics of Twin Peaks.
It's a way to provide more jobs to the market, boost the local economy and contribute to the overall success of the industry. For Twin Peaks, it's our winning franchise formula.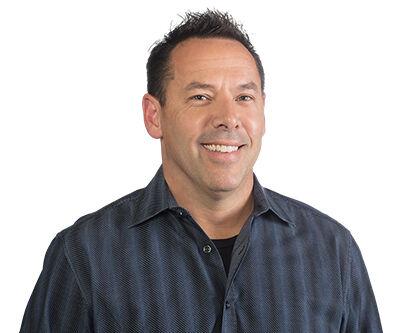 *This sponsored content was provided by Twin Peaks.