Last Year Rank: 40
Investment Range: $130,120 - $844,420
Initial Investment: $25,000
Category: Restaurant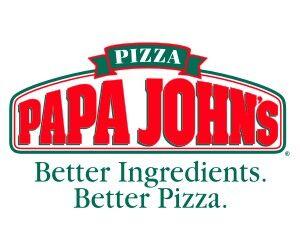 Company Description
Papa John's is one of the largest takeout and pizza delivery restaurant chains in the world, with restaurants throughout Latin America, Europe, Africa and Asia.
Founded in Jeffersonville, Indiana in 1984, Papa John's is named after its creator John Schnatter. Papa John's was the first pizza chain to offer national online ordering across all locations, and is known for using core ingredients without MSG, hydrogenated oils or cellulose.
Although no longer the official pizza of the National Football League, the chain still has team partnerships with various NFL franchises.
Company Statistics
Global Sales: $3,636,453,000
US Units: 3,142
International Units: 2,253
Total Units: 5,395
Percent Franchised: 89%
% International Units: 42%
US Franchised Units: 2,544
International Franchised Units: 2,253
Sales Growth %: -0.5%
Unit Growth %: 1.7%